A peek in England's Peak District
I was honoured to be the best man for one of my best friend's wedding in England! Of course, we went in Ghost around the Globe style by slightly extending our trip and getting in as much of the beautiful scenery of the UK Peak District! Let's discover this typical English countryside, full of sheep, meadows, forests and cottages…
How to get to the Peak district
The Peak District is located in the middle of England, close to various airports like Leeds, Sheffield and Manchester. We arrived via the latter, as in our case it had the best flight times, but do some online searching on which airport would work best for you!…
As on most of our trips, we rented a car to drive from Manchester airport, crisscrossing through the Peak District to the wedding in Wentbridge, a small town located on the other side of the national park.
There are many ways to drive through the peak district, depending on your travel direction and where you book your accommodations just mix and match from the below!… The peak district itself is the attraction, the below are just a list of our trip's highlights to cherry-pick from!…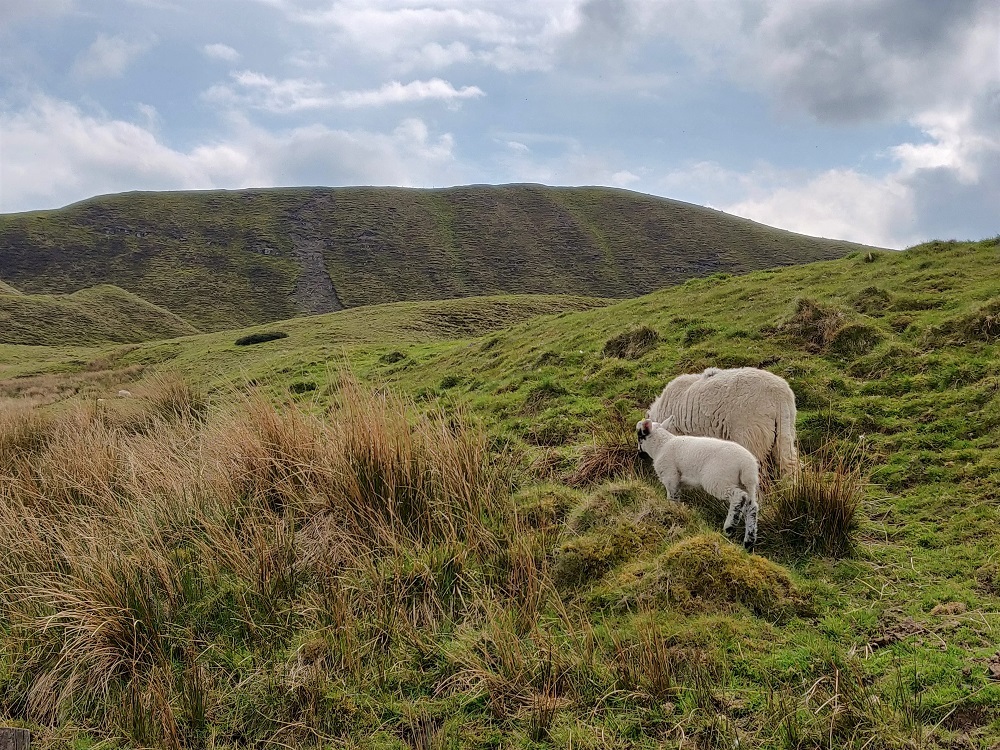 Edale
Edale was the first town we stopped in. It is one of the typical cottage towns that the Peak District is famous for. We got some information from the visitor centre (knowledge that I will happily share below)… Like most towns in the Peak District, this town can serve as a base for hikes and other outdoor activities.
Top Tip: The Peak District is also famous for its many caves, do some research online on which caves most interests you!… We skipped the caves on this trip (as at the time of writing we became a bit 'cave tired', also given we recently visited some of the World's largest and most beautiful caves, i.e. check my Lebanon post)
Mam Tor
Close to Edale, you find Mam Tor, one of the peaks in the area. It is easily accessible just check your navigation and park your car as close as possible… You will see a walkway up… It is only a few minutes to the top, from which you have a beautiful view over the surrounding valleys.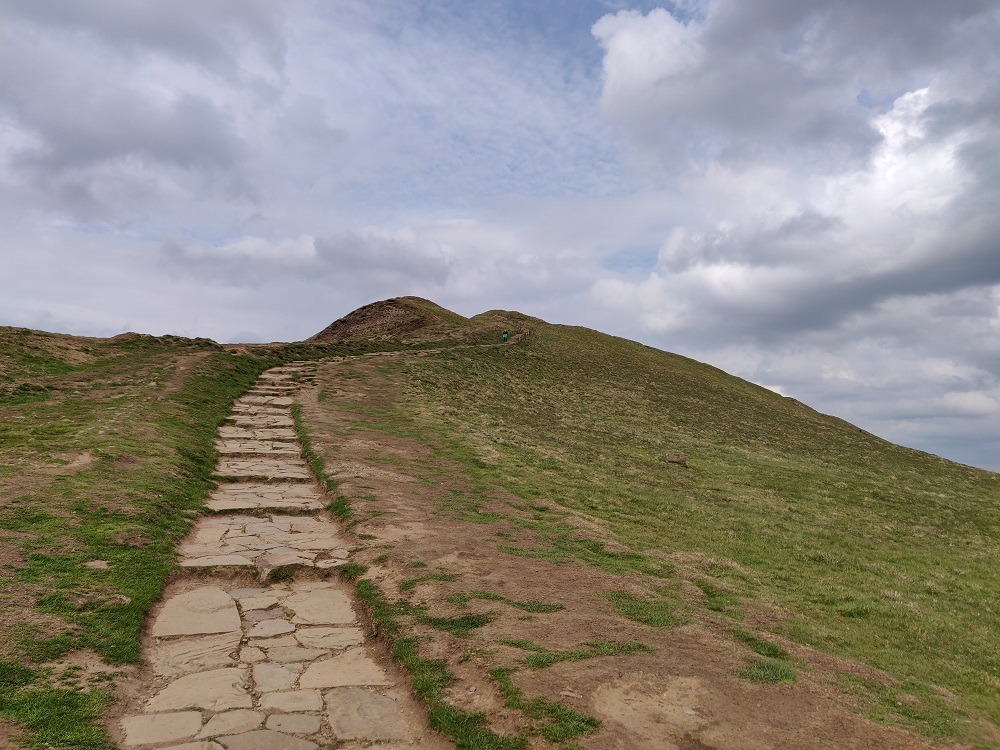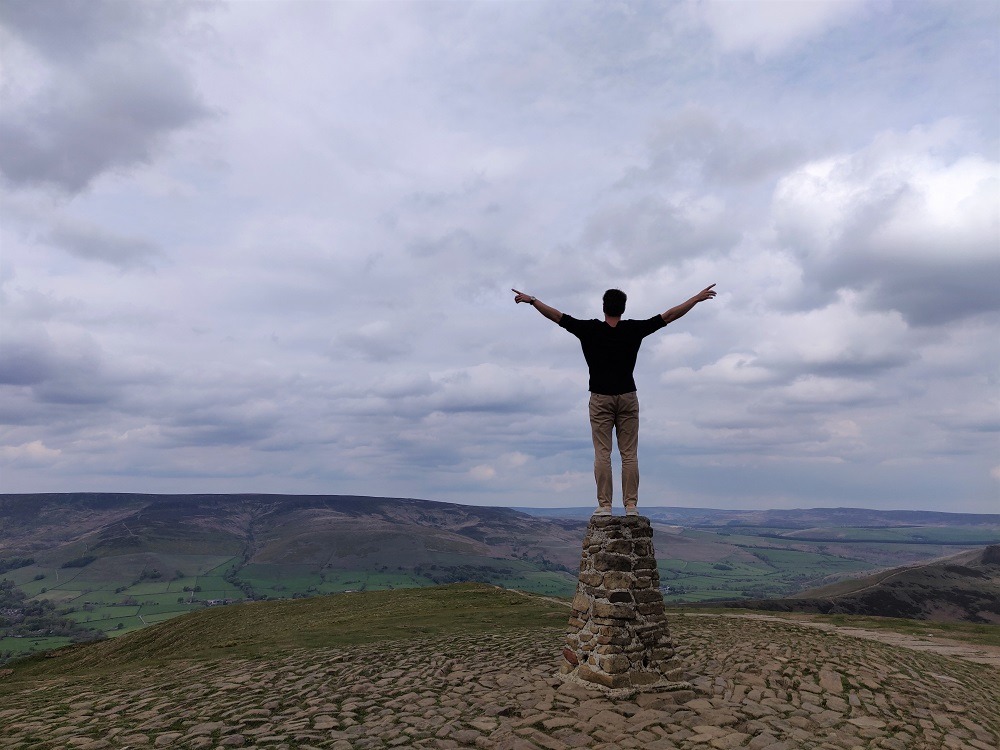 Winnats Pass
Another tip we got from the Edale visitor's office was to take the Winnats Pass towards Castleton. A short, yet spectacular pass through a steep green valley!…
Castleton
Yet another quaint little cottage town is Castleton, where we would stay the night. As the town's name gives away you can visit the castle. However, we frankly found it a bit pointless to pay an entry fee to a sight that is merely another viewpoint. Moreover, the weather was not the nicest, not that it mattered, like Scotland or Ireland a bit of rain and drizzle can also add a dramatic effect to the scenery!…
Anyway, we did not visit the castle but decided to explore the small town, which has some nice tearooms and ended up in a typical English pub for some Shepherd's Pie and a variety of English ales…
Bradwell
The next morning we drove southwards to Bradwell, where you can pay a brief visit to the St Barnabas Cathedral.
Ashford in the Water
We made another brief stop at Ashford in the Water, famous for its stone bridges.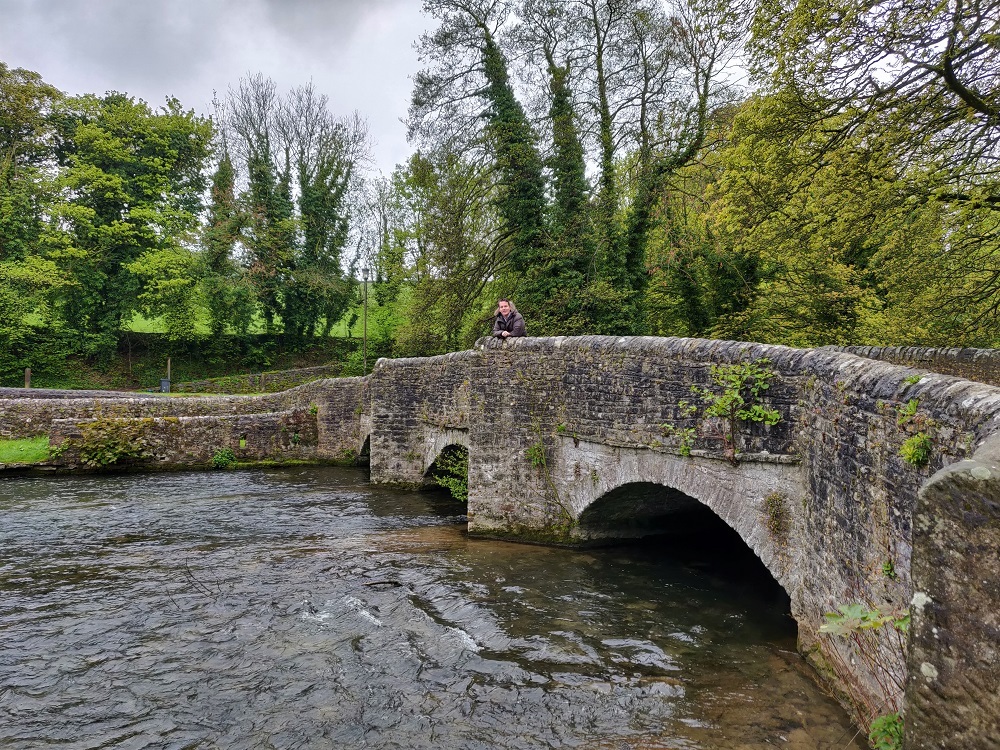 Bakewell
The next stop was Bakewell.. this is a larger city and most famous for its Bakewell Pudding. Ideal for a morning tea break and try this local delicacy!… Bakewell also has some nice little shops; checkout (and try) the cheeses, fudges, and much more!…
Eyam
An interesting stop is a visit to Eyam's plague museum. This small museum explains how the plague impacted this small town and how it quarantined itself and limited the number of victims… Including the educational video you likely spend around an hour here…
Fish & Chips shop
We already came by a quaint little Fish & Chips shop when driving towards Eyam, and on our way back we just had to make a stop! A visit to the UK is not complete without a decent Fish & Chips meal!… And where to better try it than in a historic Toll House
Top Tip: Depending on your appetite, portions are large, so perhaps best to share!…
Derwent reservoir
Of course there is much more to explore in the Peak District, however before we headed to our wedding further north, we stopped at the beautiful Derwent Reservoir. I recommend to include this in your itinerary as the Derwent Dam and surrounding nature are spectacular and provide a different scenery than the rest of Peak District.
Top Tip: Try to time your visit on Monday-Thursday as on these days you drive further onwards on the road. On weekends there are more crowds and you have to park your car much earlier.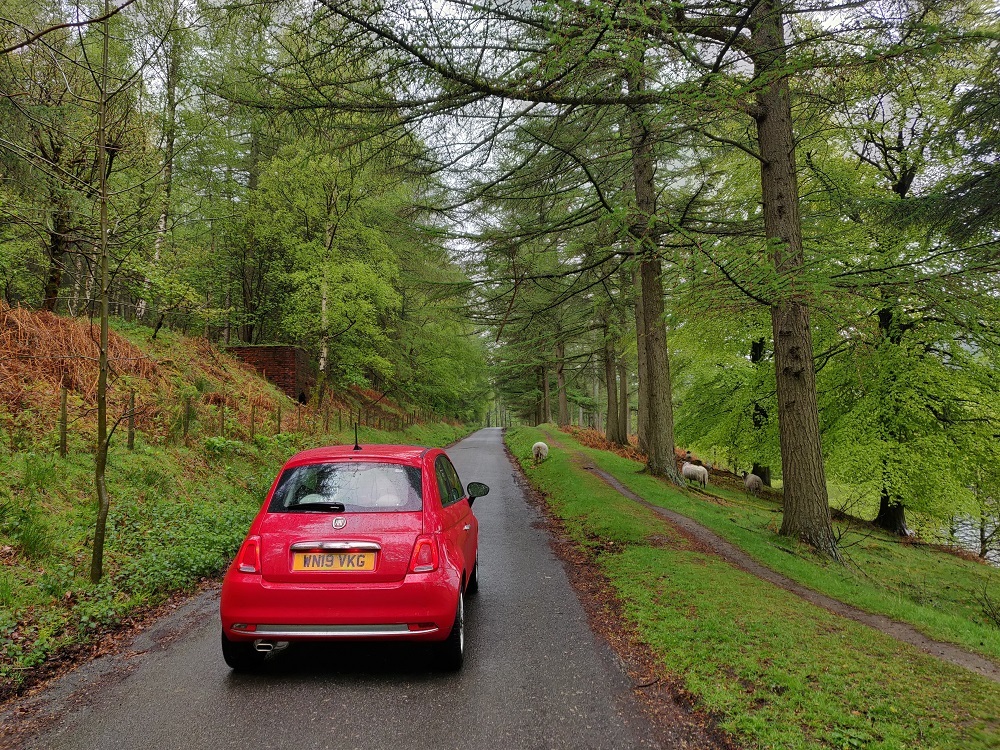 And that is where this Ghost around the Globe sneak peek into the Peak District ends… Looking back on a nice visit through 'typical' UK scenery and a wonderful wedding!…
Planning a trip to the UK? What about combining your Peak District visit with a whisky tasting tour in Speyside Scotland? Very nice, even if you do not like whisky!… and visit beautiful Edinburgh while you are at it!…