About the Ghost around the Globe
Hi there! I am Casper, a lifetime travel enthusiast, always exploring new destinations and undertaking exciting travel adventures!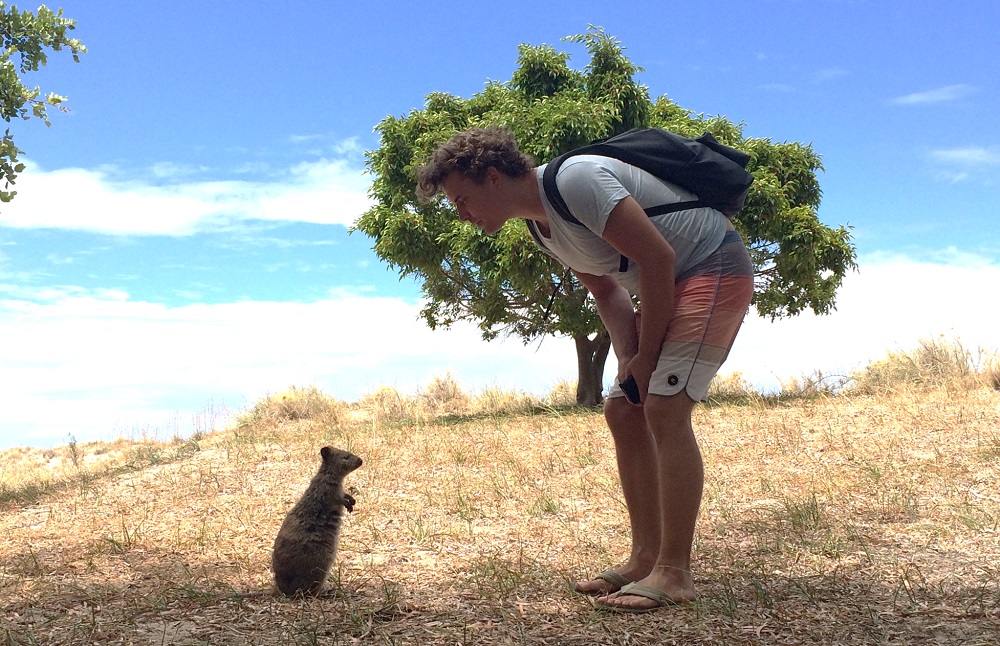 Welcome to Ghost around the Globe! This is the place where I share every aspect of my travels around the world! 
This blog is not only about describing awesome travel destinations! It is also – perhaps mostly – about sharing useful tips & tricks, which will allow you to save money before and on your travels, find the best accommodation & flights, stay safe and sane and give you insights on travel gear & equipment.
In short, I aim to make you enthusiastic about discovering the World and prepare you in the best possible way via my no-nonsense and honest advice!…
My Ghost around the Globe story
Ever since my childhood, my parents introduced me to travelling! This has kick-started my never-ending drive for exploring all the wonders the world has to offer!
It provided me with a lifetime of experiences and becoming an expert in finding ways to save money and free up time for travel! What certainly helped is that have lived across various regions in the World. This enabled me to travel to many destinations via weekend trips, instead of long-distance destinations.
A brief overview of my travel life thus far
I grew up in The Netherlands, an excellent gateway to explore Europe.
During my student years, I made use of the spare time the school holidays provided and travelled extensively. I also lived in Birmingham, UK, from where I made various trips, exploring the UK, Ireland and Europe.
After graduating I travelled through South America together with my girlfriend (now wife) Amanda.
We both found our first jobs in The Netherlands. Now that we had steady incomes, we were able to travel worldwide (the only thing that held us back were our annual leave days).
Before starting my first job in The Netherlands, my wife and I always had the aim to move abroad as soon as possible. We agreed that in case one of us found a position abroad the other had to follow…
I lost this "game", as my wife was the first to get a new position in Singapore! I found a job as well very soon after. Singapore proved an ideal hub to explore South East Asia.
After spending a few years in Singapore we decided it was time for a new adventure! We both quit our jobs and moved to Dubai, again a great location from where to explore the Middle East, Africa, South Asia, Europe and actually the rest of the World!
Ghost around the Globe goes really global!
After a few years in Dubai, we decided it was time to take our travel ambitions to the next (perhaps ultimate) level!… Currently we keep Dubai as our base. However, we actually lead a 'digital nomad' lifestyle. We do not have a home anymore and cut back our belongings to a minimum. This means we 'live' wherever we are!… Extensively saving on 'running living expenses' (like mortgage/rent, etc.). What makes it even better is that we can (almost) live completely of various passive income streams!… The good news about this: there are many more travel stories coming your way on a much more frequent basis!… 
Travel advice you can trust
What separates this website from other travel blogs? Unlike other travel websites, you will not find sponsored content or paid trips here. Every destination, sight, restaurant, accommodation and attraction I write about has been personally visited by me and has been paid for by myself. Given our new 'Digital Nomad' travel style this may change slightly in the future. However, in case of any exceptions I will obviously state it clearly… 
I am very critical when it comes to travelling and especially picky about receiving value for money. (Perhaps the latter is just me being Dutch!) I do not mind paying more if this also means receiving more value in return. This results in me having adopted a very dynamic way of travelling. Therefore, I am able to provide you with insights into the wide spectrum of travel options! Some examples:
I sleep in all kinds of accommodations, ranging from my own tent to ultra-luxury hotels.
My mode of transportation ranges from hitchhiking to flying business class. I love road trips, as having your own (rental) car drastically increases travel flexibility!
I try the food of roadside street stalls, but also enjoy fine dining at a high-end restaurants.
I travel just like you would…or could…or, in my humble opinion, definitely should!… In the end I am a just a no-nonsense efficient traveler, exploring the world and want to help you do the same!
How to make the most of my Ghost around the Globe travel advice
When reading my posts you will see that I focus on sights and activities, highlighting what to see (and not to see) and how to make the most of your visits! I do not often recommend specific restaurants, hotels, guides, bus companies, airlines, etc. for three main reasons:
I am mindful that things tend to change quite quickly and I would not want to disappoint you when a certain restaurant, bus company or tour operator has disappeared.
My strong belief is that travelling is personal. Everyone experiences a destination or activity differently. It is good to explore and decide for yourself which tour to pick, where to stay longer or which restaurant to go to. This will enable you to move out of comfort and will help to develop yourself as a traveler (and, without getting too philosophical,  an overall independent human being). Moreover, it will allow you to make deliberate choices, even if sometimes you will make the occasional mistake… Don't worry I will guide you to avoid those mistakes in the first place!
The third reason is that unlike other websites, I only feature companies or products I use myself or would really recommend as being useful in my (and your) day-to-day travels. (as mentioned in case of any exceptions I will clearly state this).
This website is about showing you what to really expect on the road. Everything you read on Ghost around the Globe is personally experienced! So, be sure to trust all my advice and use it to inspire and plan for your future travels.
Travel companion
When reading my posts, you will notice that I often refer to "we". In the far majority of my travels, this refers to me and Amanda, who is my travel muse and accommodation-booking expert!
In fact, she even travelled so much that you could argue there are actually 2 Ghosts going around the Globe
Let's get you travelling!
Thanks for taking the time to read my story!
Again: my main goal is to inspire you to pack your bag and travel the world in style as soon and as often as possible! So take my hand and join me on our next journey!…
Want to Learn More?
Excited about travelling!? All set to meet new cultures, learn how to travel the world on a budget, and get the most out of every experience.
Be sure to read all my posts and never be afraid to ask any questions! Comment on posts, send me an email or connect with me on Instagram, Facebook, or other social channels!…
You will be able to turn your wildest travel dreams into reality much sooner than you think!
Have you signed up to my newsletter already?! Be sure to do!… you will get my best travel tips & inspiration directly delivered to your inbox – As well as receive some free bonuses