Best things to do in Bratislava Slovakia
Reading time: min | Published on:
Let's explore Bratislava, the capital of Slovakia. It is one of the smaller capitals of Europe. However, that does not make it less fun to explore!… We visited Bratislava as part of a European road trip. Starting from The Netherlands, via Venice, Ljubljana, and through Hungary arrived in Bratislava. After Bratislava, we travelled via nearby Vienna back to The Netherlands.
Slovakia, and especially its capital, is ideally located on any road trip through Central or Eastern Europe!.. The country is completely landlocked because it is bordered by Poland to the north, Ukraine to the east, Hungary to the south, Austria to the southwest, and the Czech Republic to the northwest.
Fun Fact: Bratislava is the only national capital that borders two other countries (Austria and Hungary), thus making it very easy to include in your itinerary!..
Bratislava's romantic old town
Bratislava's old town is characterized by its beautiful palaces and buildings, idyllic squares and terraces. Therefore, go for a romantic night walk across town or stroll past the river Danube, check out the street artists and taste its street food!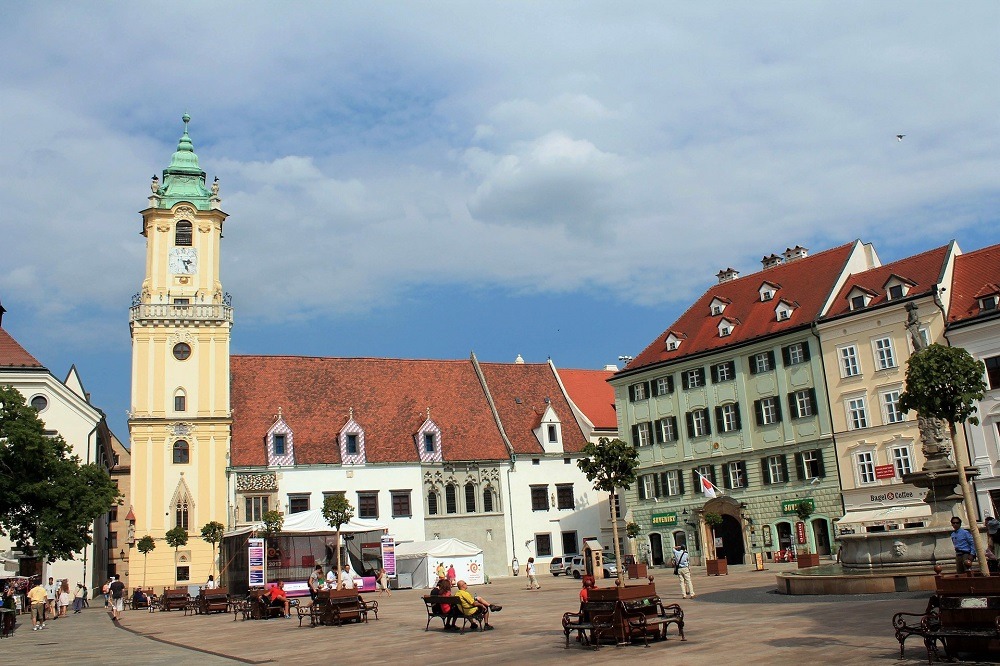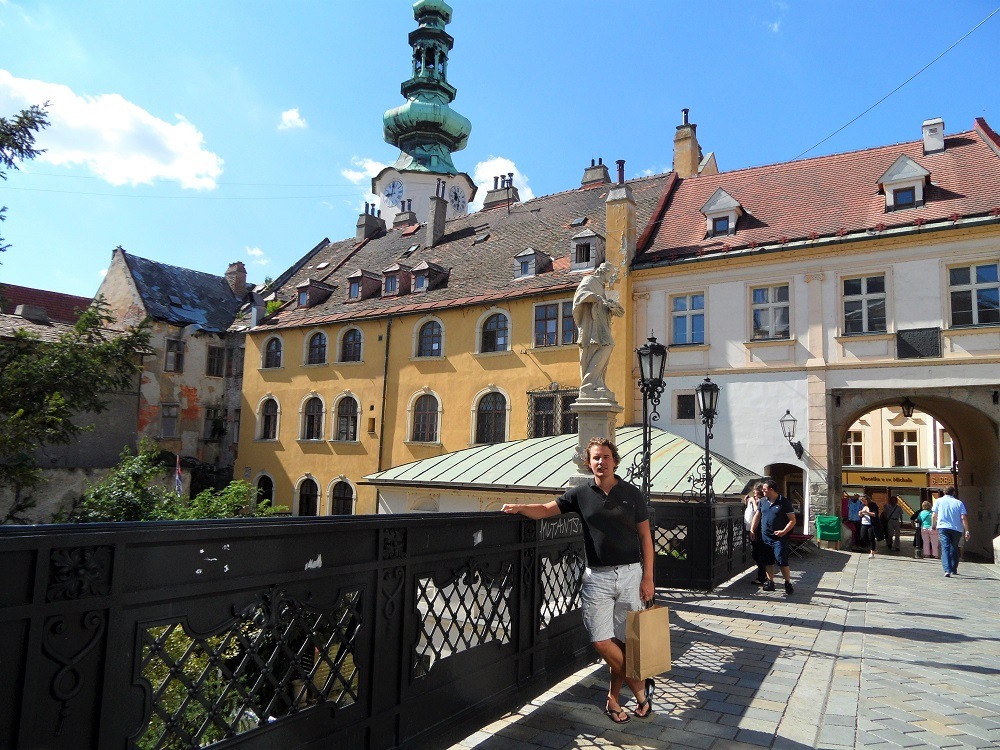 Not looking for a romantic experience? Not to worry; You will find various hip cafes and nightlife to keep you entertained, as well as various large shopping malls!…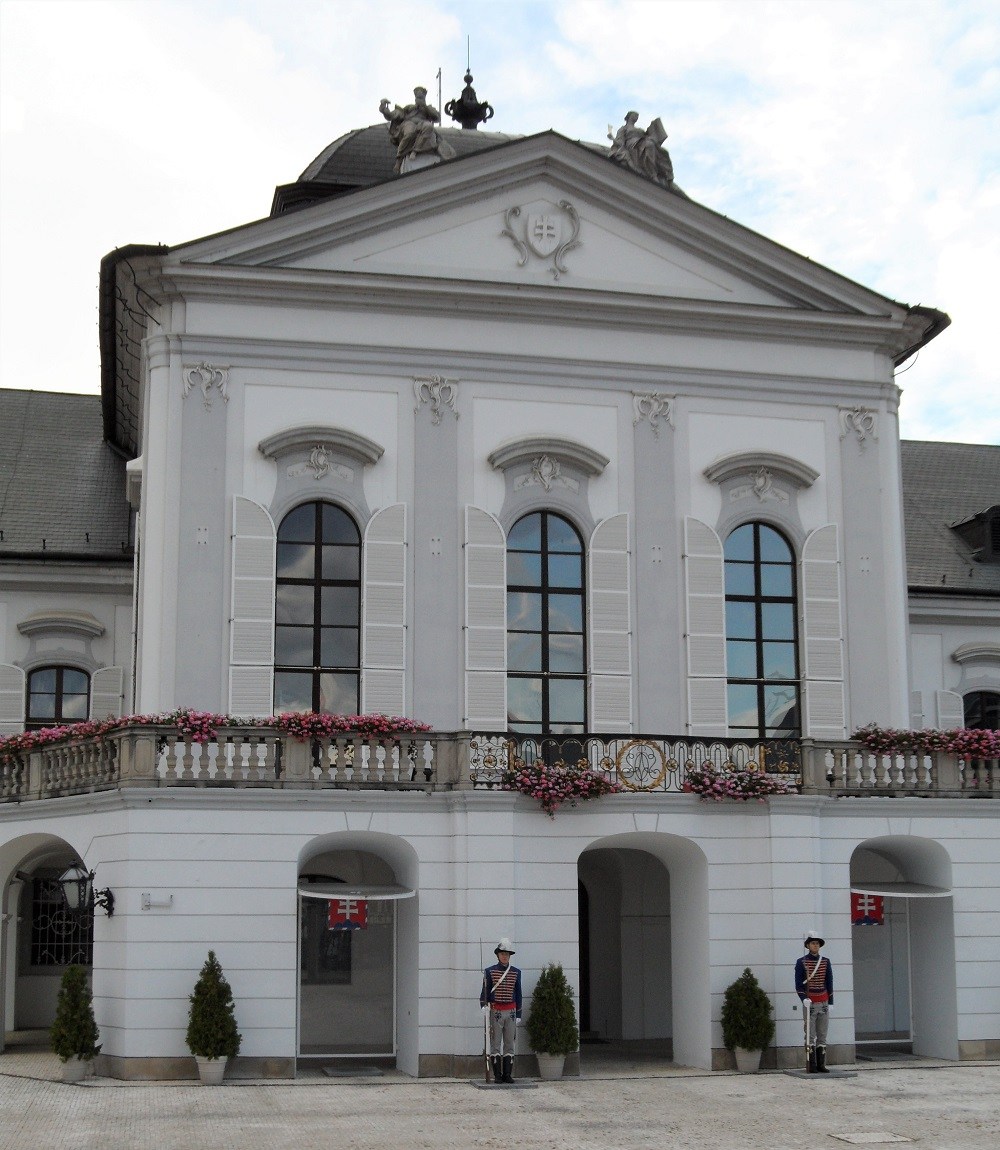 Bratislava Castle
Bratislava Castle is the most dominant sight of the city and impossible to miss! This massive white rectangular building with four corner towers stands on an isolated rocky hill directly above the Danube river. As a result, the Bratislava Castle provides excellent views of Bratislava, Austria and Hungary. Check the official website for all information about this city's main sight!
Devín Castle
The ruined and recently renovated Devín Castle lays on the top of a rock. Here, the Morava River, which forms the border between Austria and Slovakia, enters the Danube. It is one of the most important Slovak archaeological sites and contains a museum dedicated to its history.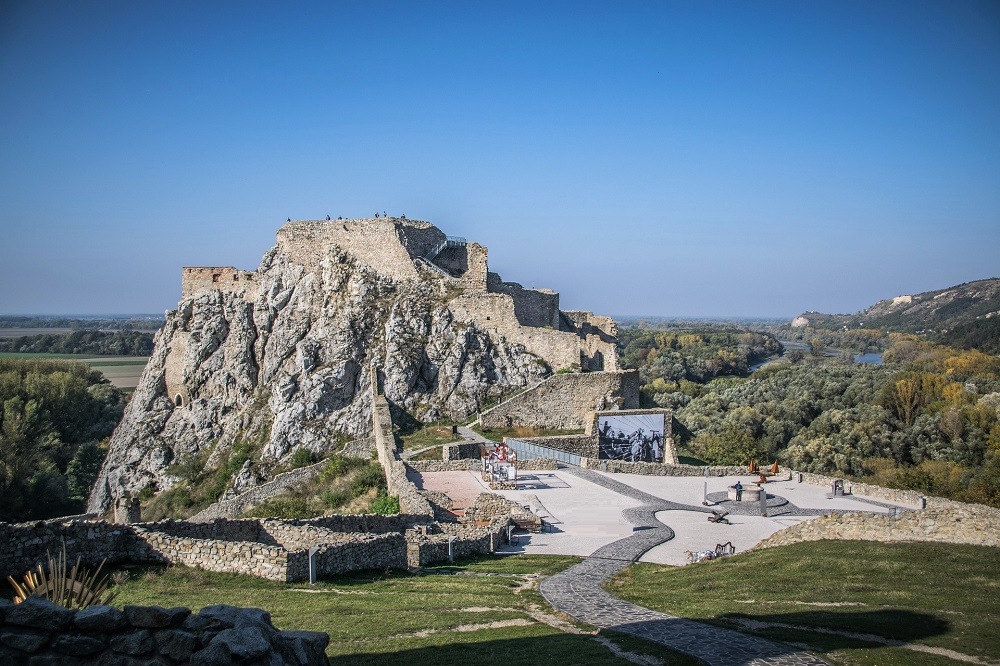 Michael's gate
Michael's Gate is the only city gate that has been preserved of the medieval fortifications. So, the impressive white and bronze tower forms an easy landmark to navigate the old town! Being built about the year 1300, its present shape is the result of baroque reconstructions in 1758. During this time the statue of St. Michael and the Dragon was placed on its top. In addition, the tower houses the Exhibition of Weapons and the Bratislava City Museum.
In conclusion, during our road trip, we only spent 1 day in Bratislava, between our visits to Budapest and Vienna which is sufficient for the city's main highlights! However, we plan to return to Slovakia soon and discover the rest of the country!…  Therefore, stay tuned for future Ghost around the Globe updates!…