Brunei in 24 hours
Reading time: min | Published on:
Let's explore the top sights of tiny Brunei!… Most of which you can easily cover in 24 hours… This is exactly what we did, we arrived in the late morning, stayed one night and travelled onwards the next day… I will list down the key sights and experiences… It is a fun and interesting addition to your Borneo or South East Asia itinerary!…
This monarchy is mainly known for its oil & gas riches… Hence this Islamic Monarchy ranks very high on many prestigious lists, of e.g. GDP per capita, richest countries in the world, etc. After Singapore, it has the highest Human Development Index ranking of South-East Asian countries…. It only makes up around 1% of Borneo, the 3rd largest island in the World, which it shares with East Malaysia (Malaysian Borneo) and Kalimantan (Indonesian Borneo). We combined Brunei when exploring Malaysian Borneo's rainforests!
Getting to Brunei
When combining your Brunei visit with Sarawak, the East Malaysian state that surrounds Brunei, you likely travel to or from Brunei over land. This is how we arrived… We then used Brunei Airport to fly out of Borneo Island. The airport has many connections to South East Asia, but also more distant destinations….
When in Brunei, most sights are within walking distance in its capital Bandar Seri Begawan… For the more distant sights, you can take a taxi… All very straightforward!… Let's discover this tiny state…
Top Tip: Sale of all alcohol is banned in Brunei (including hotels). However non-Muslim visitors over 17 years old are allowed to bring in alcohol into Brunei for their personal consumption. Brunei has one of the most generous duty-free allowances of any country in the world. So in case you are planning on staying longer, and enjoy your drink, you know what to do!…
Brunei's top sights
Let's manage expectations, Brunei is tiny and there is not too much to see. Especially when combining your travels with other destinations like Borneo, Malaysia, Singapore or Indonesia, the latter countries' sights, activities or destinations will often 'top' those of Brunei… So let's focus on some 'typical' Brunei sights…
Omar Ali Saifuddien Mosque
The Omar Ali Saifuddien Mosque is one of the top sights of Brunei, and one of the most beautiful mosques in South East Asia. Hard to miss, as it is in the middle of Bandar Seri Begawan's city centre. Do also enjoy the view of the adjacent Taman Haji Sir Muda Omar Ali Saifuddien Park or Taman Mahkota Jubli Emas park.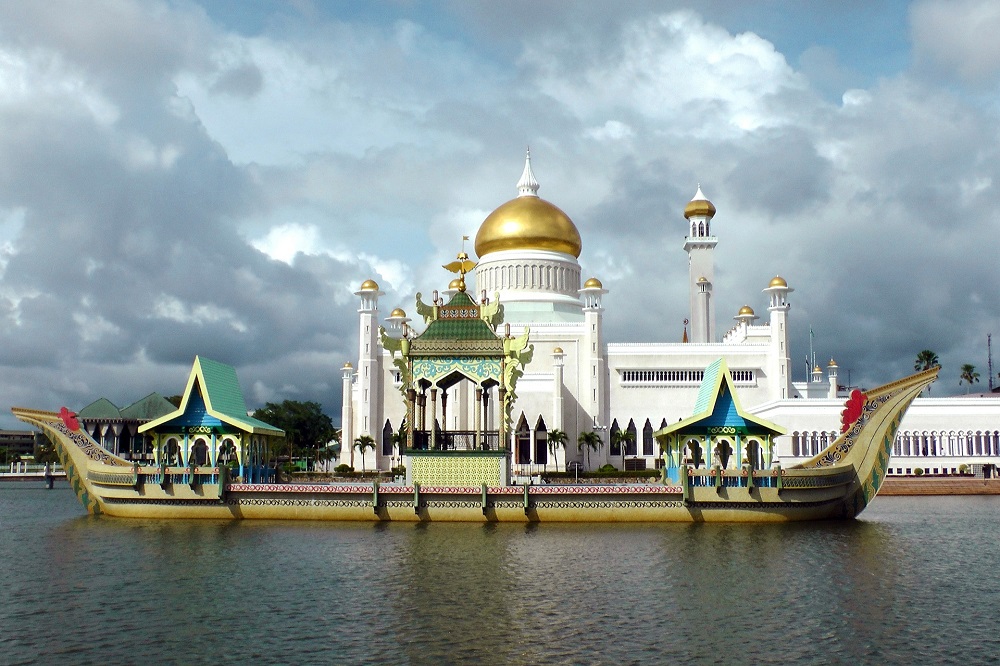 Do also check out other religious places in the near vicinity like the small Catholic church and the Buddhist temple.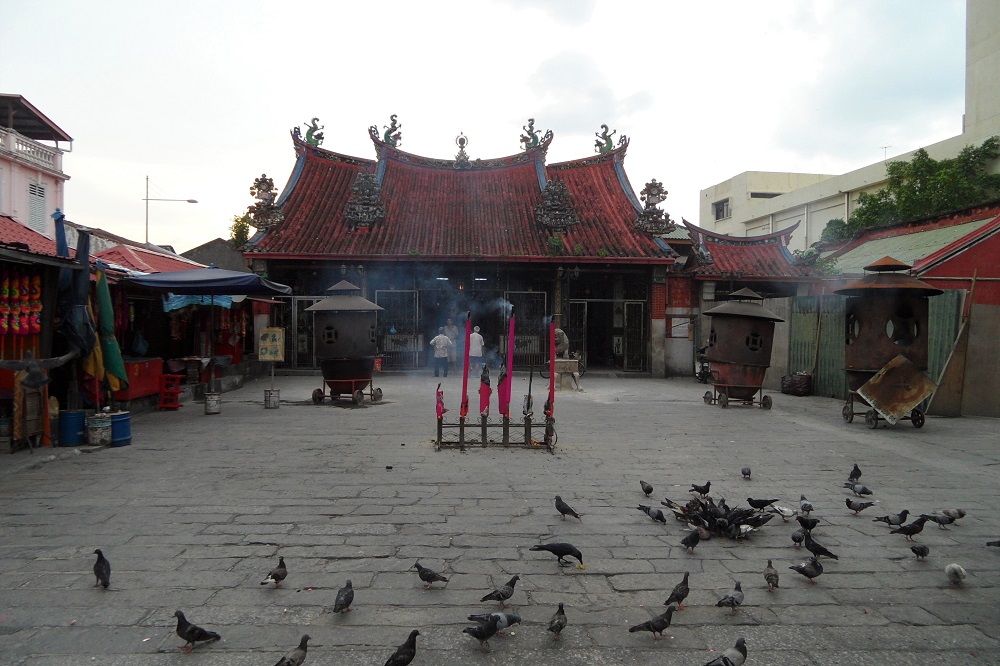 Royal Regalia Museum
The Royal Regalia Museum displays the various gifts received by the Sultan and to the state from other countries. Also, it displays the artefacts used for commemoration ceremonies. Entry is free but no cameras or photos are allowed.
Istana Nurul Iman
Istana Nurul Iman is the official residence of the royal family, which we only viewed from the outside.
Top Tip: If you time your visit during Hari Raja celebrations the Palace opens its doors to the public for a few days, during which you will even personally meet the royal family!…. Sounds like a very nice experience!… Do some online research and check it out!…
Kampong Ayer
Visit the historical stilt house settlement of Kampong Ayer. It has a bit of a poor, neglected feel and does not rhyme with the wealthy reputation Brunei has… Especially in contrast with the Omar Ali Saifuddien Mosque in the background.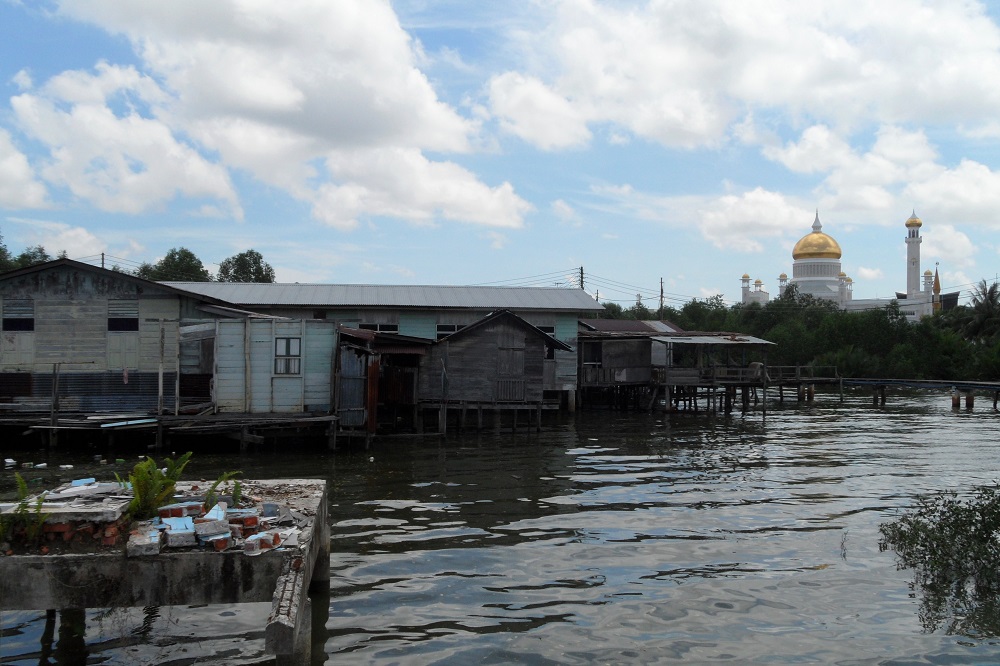 Jame' Asr Hassanil Bolkiah Mosque
Another impressive sight is the Jame' Asr Hassanil Bolkiah Mosque, with its beautifully decorated minarets and tilework!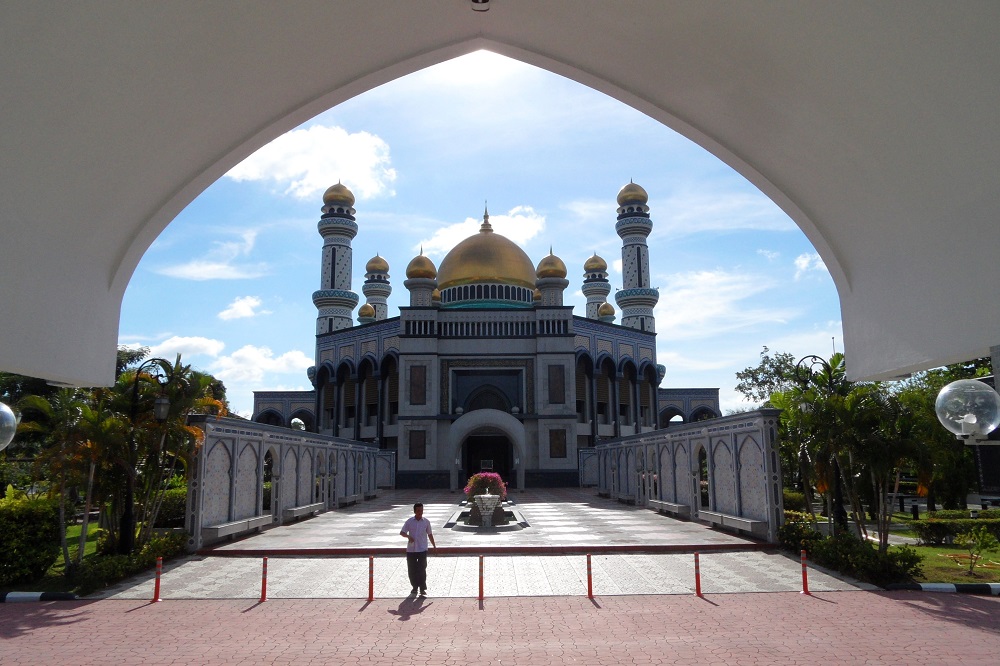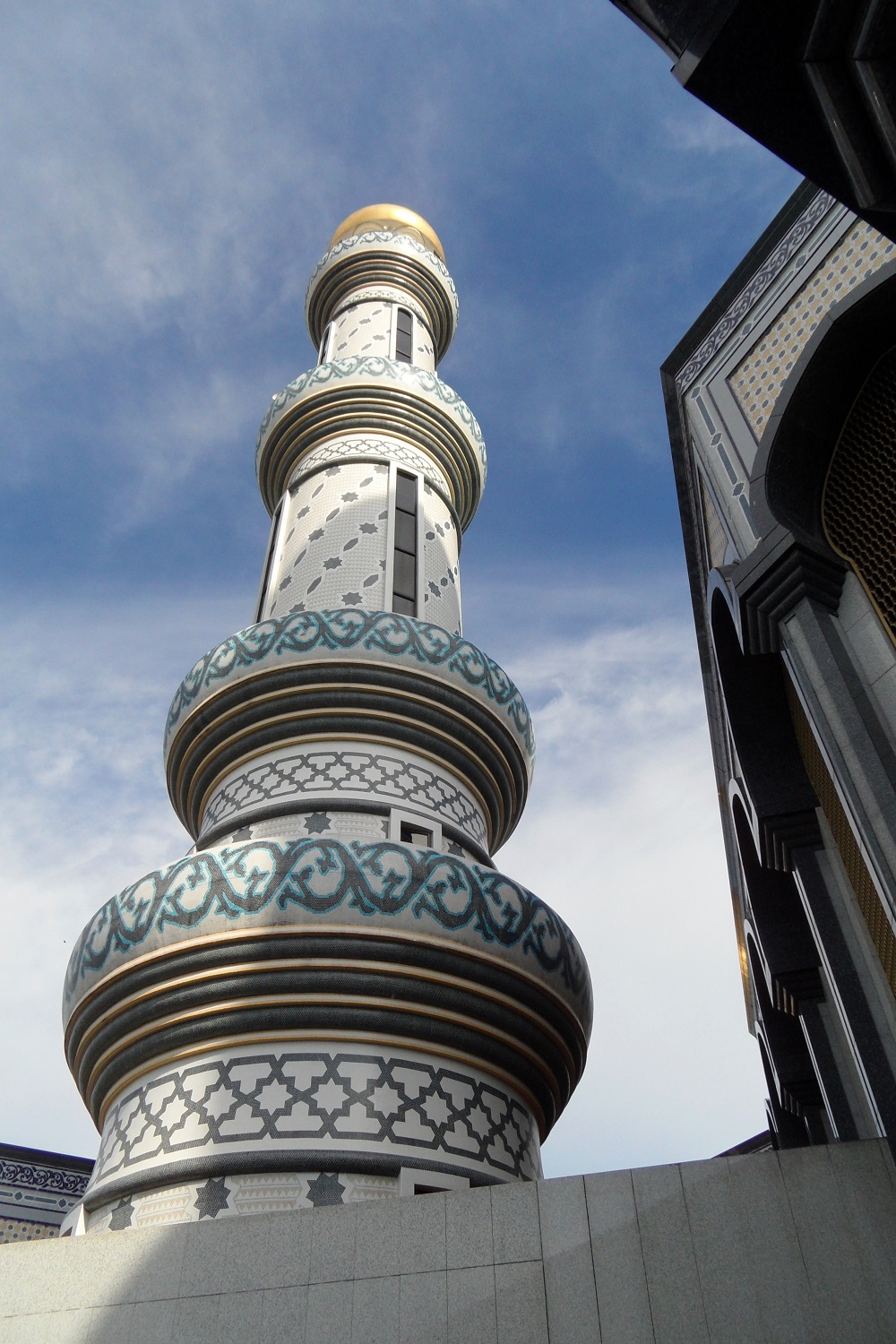 Empire hotel Brunei
The super luxurious – often named 7 star – Empire Hotel is the most prestigious hotel of Brunei and makes it a must-visit! Various ornaments in the gigantic lobby alone, like the chandelier and the 2 golden camels alone are already worth millions of US dollars.  Browse the hotel grounds, have dinner or afternoon tea in one of its establishments or play a round of golf on its court! Do bring your wallet, activities in this hotel do not come cheap…
The Empire Hotel is located on the beachside, North of Bandar Seri Begawan and you will need to take a taxi or other form of transport to get here!….
Tropical Rainforest
We already arrived in Brunei with a 'rainforest overdose', however, if you are only visiting Brunei or are just curious you can visit various national parks, of which Labi Forest Reserve is the largest. However, if you plan to discover more national parks on Borneo island (which is highly likely), I would recommend skipping this in Brunei. Better to utilize your time and money on key highlights like the Mulu caves!…
Well, I think that sums up most key sights of Brunei!… Overall, a nice and interesting stopover destination that I would definitely recommend to check out!…
Travelling to South East Asia? What about combining Brunei with Borneo, Vietnam, Singapore, Thailand, Philippines or Indonesia? Check out the links for all my Ghost around the Globe travel tips & tricks on these destinations!…