Darwin and Kakadu National Park
Who doesn't want to visit Australia?! Most travellers plan their trips to the East Coast, some make it to Perth and the Westcoast, but only a few visit Darwin and Kakadu in the North… Let's explore this tropical part of this vast and beautiful continent!…
Darwin
The city of Darwin lies in the far north of Australia, its lush tropical coasts are home to many saltwater crocodiles, which make swimming in the sea inadvisable! With around 145.000 inhabitants, Darwin ranks around place 15 of most-populous Australian cities and has a small town feel. Its city centre is quite modern with various pubs and restaurants. It has a large public swimming pool that, given the beforementioned crocodiles, offers a much safer way of cooling yourself than the sea…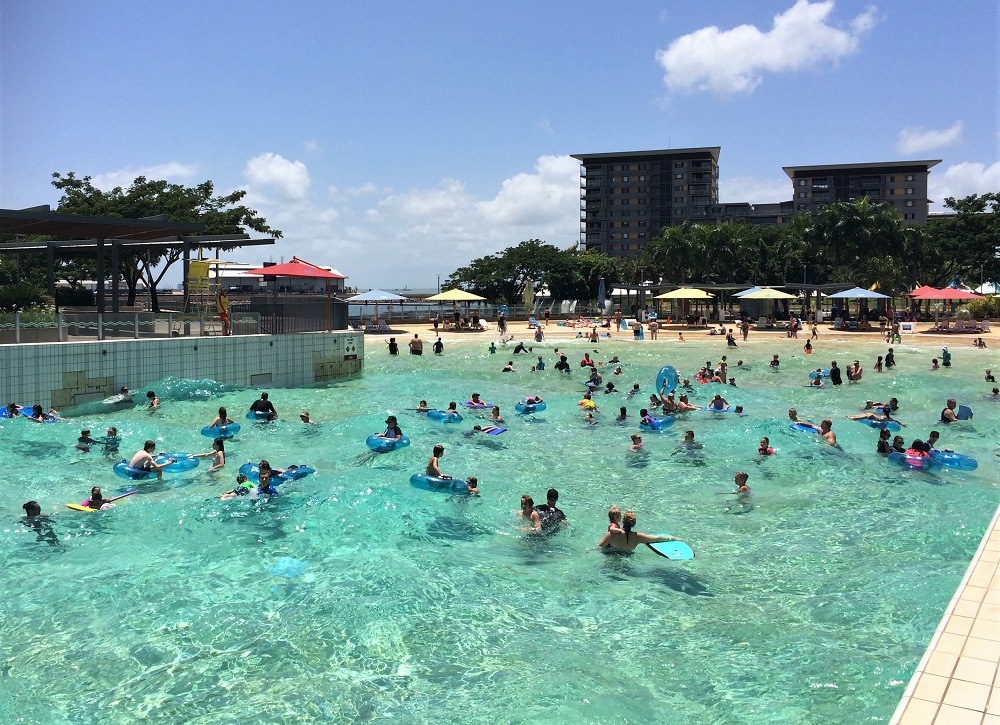 WWII oil storage tunnels
During WWII Darwin played a crucial role in supplying the allied forces with oil. In order to store the oil safely and out of sight of the Japanese, it was stored in immense tunnels. When walking around the city, do pay a visit to these tunnels. Inside, various displays describe the history of the tunnels.
Aboriginal population
Without blaming anyone and not to call myself an expert, but I believe it is safe to say that the Aboriginals have limited opportunities in modern day Australia. This definitely becomes clear when visiting Darwin is that many poor and/or homeless Aboriginals roam the streets of Darwin. Many seemingly have a drug or alcohol problem, why they appear to walk the streets in a zombie-like state.
The main reason why this problem is so apparent here is that 30% of The Northern Territory's population, of which most people live in Darwin, is aboriginal. A high rate, compared to the other states, where only about 5% of Aboriginal descent.
We did not experience anything negative, however, do keep an eye on your belongings and keep your distance, just in case.
Kakadu National Park
As mentioned, the sea surrounding Darwin and the Northern Territory is home to saltwater crocodiles. The best (and safest) way to come eye to eye with these reptiles is by booking a tour to Kakadu National Park.
Top Tip: Organized tours are quite expensive in Australia. To avoid overpaying, do your homework before you go via e.g. Tripadvisor, or enquire via your accommodation.
Kakadu National Park is the largest park in Australia. It is a tropical wetland area and knows 2 seasons, a dry season and a wet season. It has multiple rivers running through it and a few beautiful waterfalls. To plan your trip, do visit the official website.
During your tour, you will take a boat over the waters to spot crocodiles, birds and other wildlife. You will also be able to do a small hike to the many thousands of years old Aboriginal rock art on Burrungkuy Rock. The rock also offers beautiful views of the surrounding vastness. 
Top Tip: Into ancient rock art? Do also check out my Namibia and Azerbaijan post!…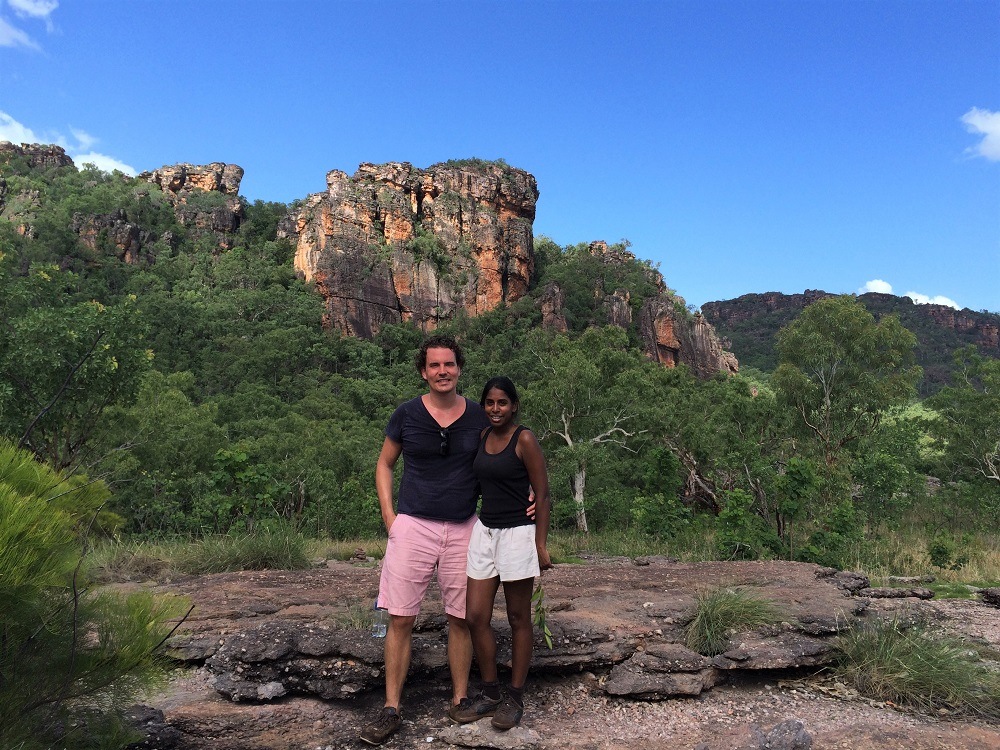 Top Tip: In order to properly see the crocodiles it is best to visit during the dry season. We visited during (or after) the wet season, which is when these run full of water, and making it very hard to spot the crocodiles!
Take an Aerial view!
Given the vastness of Kakadu National Park, it is definitely worth it to take a small aeroplane and explore the vastness of this continent from above. You can pre-arrange this or go for the option on your way to Kakadu National Park.
During the flight, you fly over Kakadu National Park and wider Arnhem Land. You will see beautiful waterfalls, meandering billabongs and stunning rock formations. You can also clearly see the crocodile-shaped hotel, just after take off…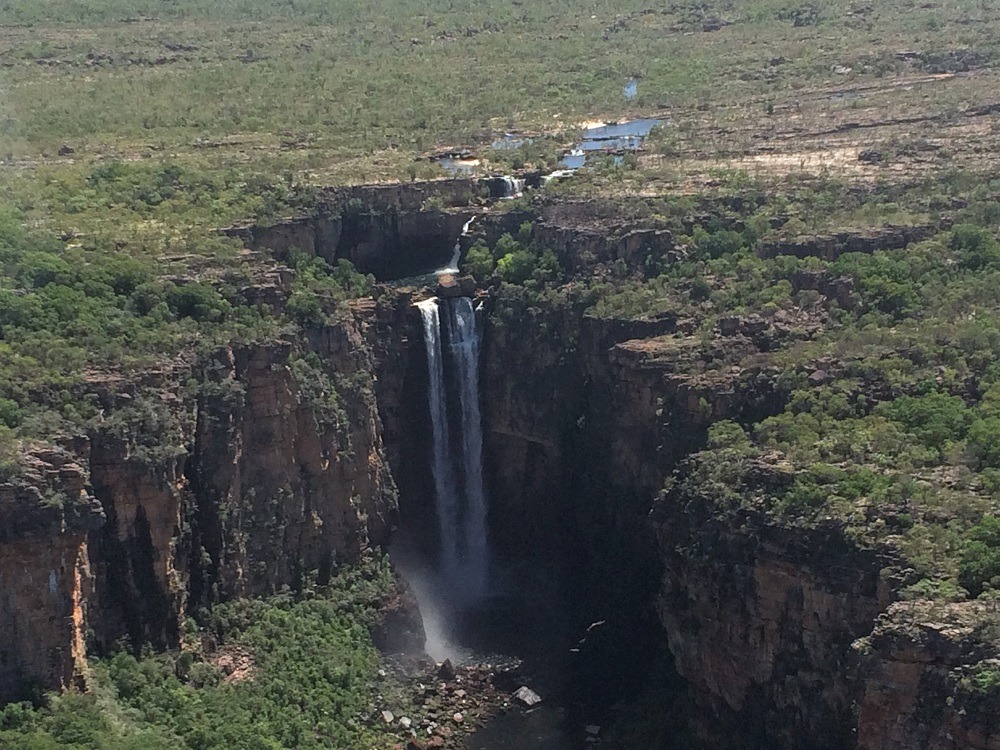 Ghost around the Globe verdict
Is Darwin really worthwhile to visit? Perhaps not, at least not on its own… However, the Kakadu National Park offers great outdoor activities. In addition, it has a totally different, tropical and green experience… You could also combine your visit with a larger road trip through Australia, driving down to Uluru Rock, and beyond… So decide for yourself, and let me know your thoughts and experiences!…
Excited about Australia? Do check out my road trip to Perth and the Margaret River wine region!
Depending on your travel direction, you could also combine Darwin with a holiday in New Zealand,  Bali or Singapore!…