Day trip to lush green Al Ain
Reading time: min | Published on:
Let's leave famous Dubai and Abu Dhabi behind and see what more the United Arab Emirates have to offer… Let's visit Al Ain, after Sharjah and the before mentioned cities the fourth largest city in the country. It is by far the largest inland city of the country and is famous for its greenery. The avenues are lined with trees, it has many parks and green roundabouts and on top of this, it has beautiful oases. The city planning department's height limits that restrict any building to be higher than 7 stories high, so do not expect any skyscrapers here!… This is a place to relax, unwind and enjoy nature!…
Getting to Al Ain
With a distance of around 130 kilometres to Dubai and Abu Dhabi, Al Ain forms a triangle. Driving should not take you more than 1.5 hours. The roads are good and usually, should be without any delays, especially on a weekend day! It makes for a nice day trip (or stopover from one city to the other). Al Ain is also on the border with Oman, making it ideally located when exploring both countries on a larger trip as well!… Let me share you my itinerary!…
Al Ain Camel Market
We left on a Friday morning around 10 am from Dubai, which meant we arrived around 11.30 at our first stop; the Al Ain Camel Market. I was expecting it to be crowded, perhaps even comparable to the Nizwa Goat market. However, there was not much going on, some later research indicated that you may want to visit on a Friday afternoon instead to see more action. Nevertheless, it is fun to walk around and interact with the camels and goats. It is likely some staff members or salespersons will show you around and give you some explanations. They may expect some small monetary token appreciation in return. Do as you please, and keep in mind that they are officially not allowed to ask or receive this.
Expect to spend around 30 to 60 minutes here, depending on how much is going on when you get here…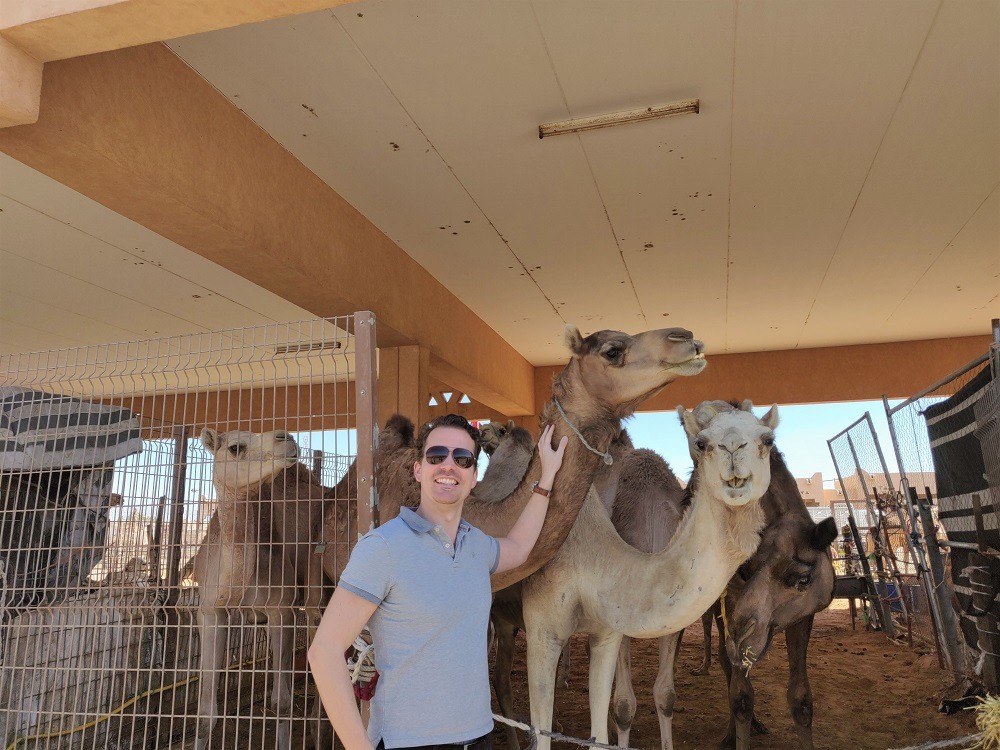 Al Ain Oasis
A short drive from the Camel market is the Al Ain Oasis. It is the largest oasis in the city. The oasis is known for its underground irrigation system (falaj), which brings water from boreholes to water farms and palm trees. The falaj irrigation is an ancient system dating back thousands of years and is used widely in Oman, UAE, India, Iran, and other countries. With its dense palm tree plantations, this is likely one of the greenest places in the country. Much different than the dry desert scenery you find yourself mostly in this part of the world.
Entrance to the Al Ain oasis is free, do ask the security guards for a free map. Most pathways look alike and it is easy to lose your way. The map and signboards could have been more accurate, but they do help!… You can also combine your trip with the Sheikh Zayed Palace Museum on the Western side of the Oasis (being renovated at the time of visit).
Top Tip: At the main gate there is a multi-person bicycle rental place. A 4 person bicycle costs only 50 AED for 1 hour, which is a fun way to explore the oasis!
Enjoy the views from Jebel Hafeet
Jebel Hafeet mountain lays on the border of Oman. It is about a 30 minutes' drive up the Hafeet Mountain Road from Al Ain, offering fabulous views over the region and Al Ain city. There are various viewing decks along the way.
Top Tip: We shopped at the supermarket in Al Ain to have a barbeque on the mountain top! Travelling as a tourist? Not to worry: in the bigger Carrefour in the city, you can also find very affordable camping chairs and disposable barbeques.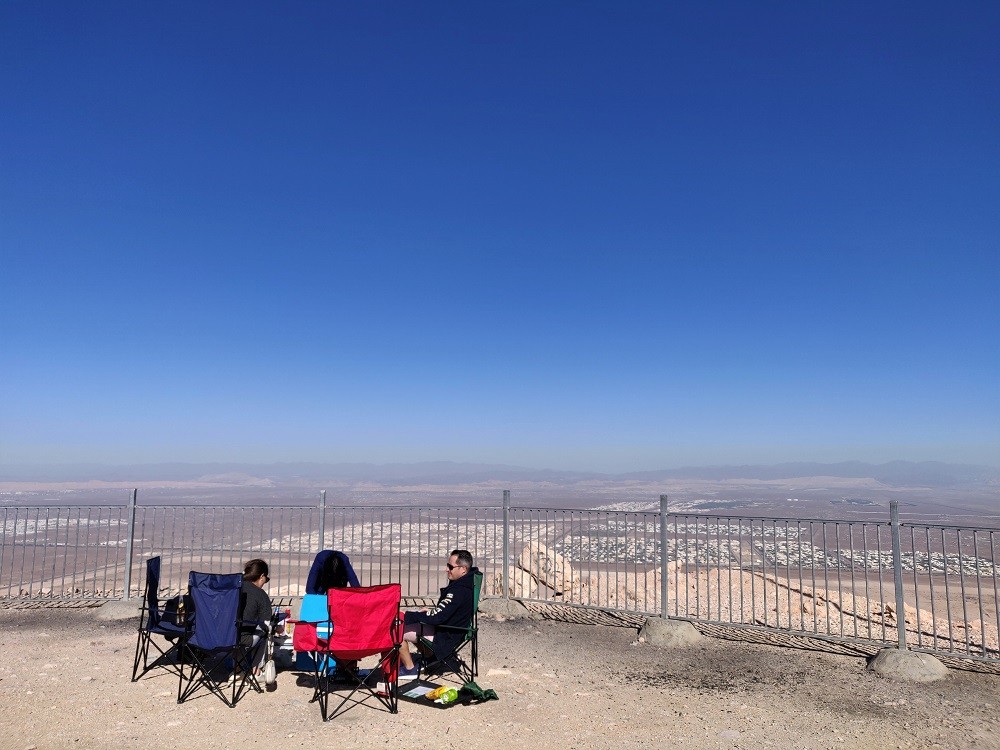 Top Tip: Setup 'camp' at the viewing area you come across, just before you reach the highest main viewing area! Easily recognizable as it is only accessible with stairs from a small car park. Most people will drive all the way up, and would also not want to take these stairs… This gives you all the peace and quiet to enjoy the views even more!…
Not keen on barbecuing or picnicking at the top? Then do check out the Mercure hotel to have food and drinks! There is also a small restaurant near the main viewing area at the top.
Other sights to explore Al Ain
We went back to Dubai after enjoying our visit to Jebel Hafeet. In case you like to spend more time in Al Ain do check out Al Ain Zoo or Al Jahili Fort.
Well, that was yet another Ghost around the Globe adventure… Looking for more adventure than only Dubai and Abu Dhabi, then also do check also check out the trip to one of the largest sand dunes in Moreeb… or check out Fujairah … Still not done exploring? then undertake a road trip to Saudi Arabia… and how to save money while travelling in the UAE and Oman!…