Exploring Hungary and Budapest
I have visited Hungary, and Budapest multiple times and on diverse occasions. First as part of a road-trip through Central Europe, combining it with places like Venice, Ljubljana, Bratislava and Vienna. Another time as a weekend getaway with friends and the third time shortly after that to explore Budapest (and Hungary's countryside) for real estate investing opportunities!… During this post I will combine my insights from all trips so you are all set for your Hungary travels!…
Budapest
As mentioned, we travelled to Budapest multiple times, one occasion was to potentially invest in real estate. Ultimately we did not invest (yet), but I certainly hold Budapest very dear. In my opinion, the city is one of the key upcoming European capitals! It is no wonder Budapest is getting more and more popular with tourists with the Danube river crossing its centre, the rich cultural heritage lining the shores of both Buda and Pest, where the surrounding hills offering great vantage points over the city…

Budapest's key sights
To visit most of Budapest's key sights you will likely need at least 2 days! Do aim to explore the city on foot!.. Sites are not that far from each other and walking is the best way to enjoy the city and its views. Depending on where your accommodation is, plan a walking route that includes the below and you will also cover most of the lesser known, but beautiful parks, squares and statues!…
Parliament building – impossible to overlooking the Danube river and Budapest's key landmark
Heroes Square – marking the end of Andrássy Avenue with an iconic monument which features depictions of the Seven Chieftains of the Magyars, who are believed to have led the Hungarian people from central Asia to the Carpathian basin.
Margaret Island – A 2.5km long island which sits in the middle of the Danube, which is covered in parks.
Stephen's Basilica – This basilica is one of the most important religious buildings in Hungary
Hungarian State Opera House – worthwhile to b ook a ticket for a show! If not able to visit a show check out the guided tours!…
Fisherman's Bastion – Looks much older, but actually built at the start of the 20th specifically to act as a panoramic viewing platform across the Danube, Margaret Island and Pest
Dohány Street Synagogue – The largest synagogue outside of Israel, despite the fact that Hungary's Jewish population was significantly depleted during World War II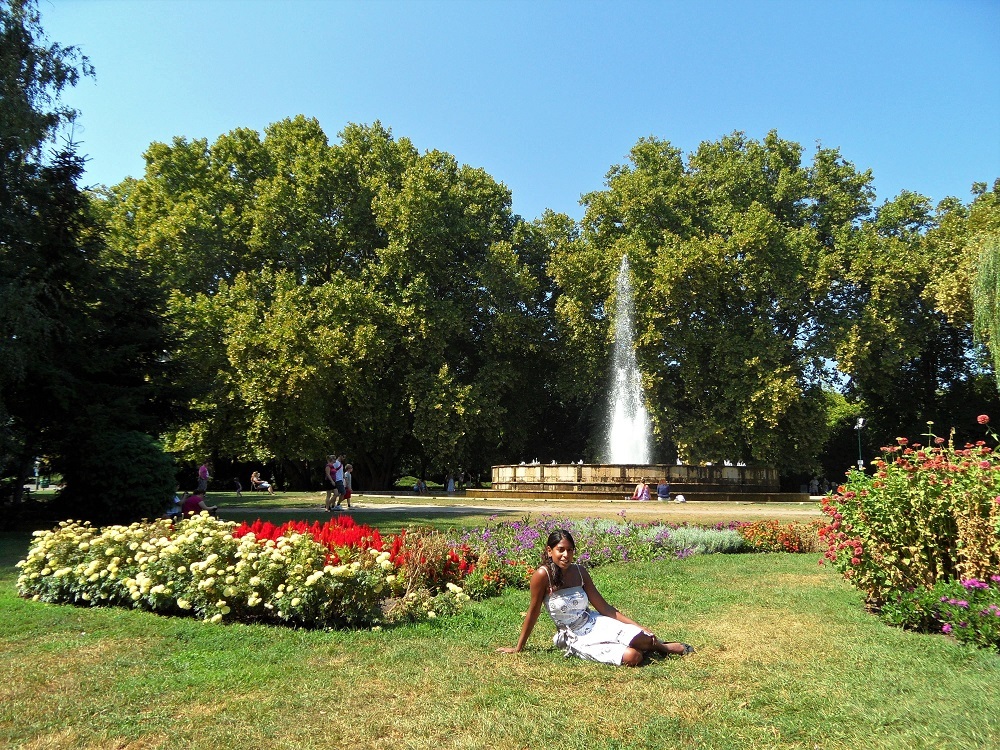 Top tip! Whatever you do… Leave at least half a day for a visit to one of Budapest's (or Hungary's) thermal baths. See the below section for the best tips!…
Budapest Nightlife
Another key attraction is Budapest's nightlife. The relative low prices make this city an ideal weekend getaway! Hip bars, restaurants and cafes are popping up all around the city, providing an overflow of entertainment!…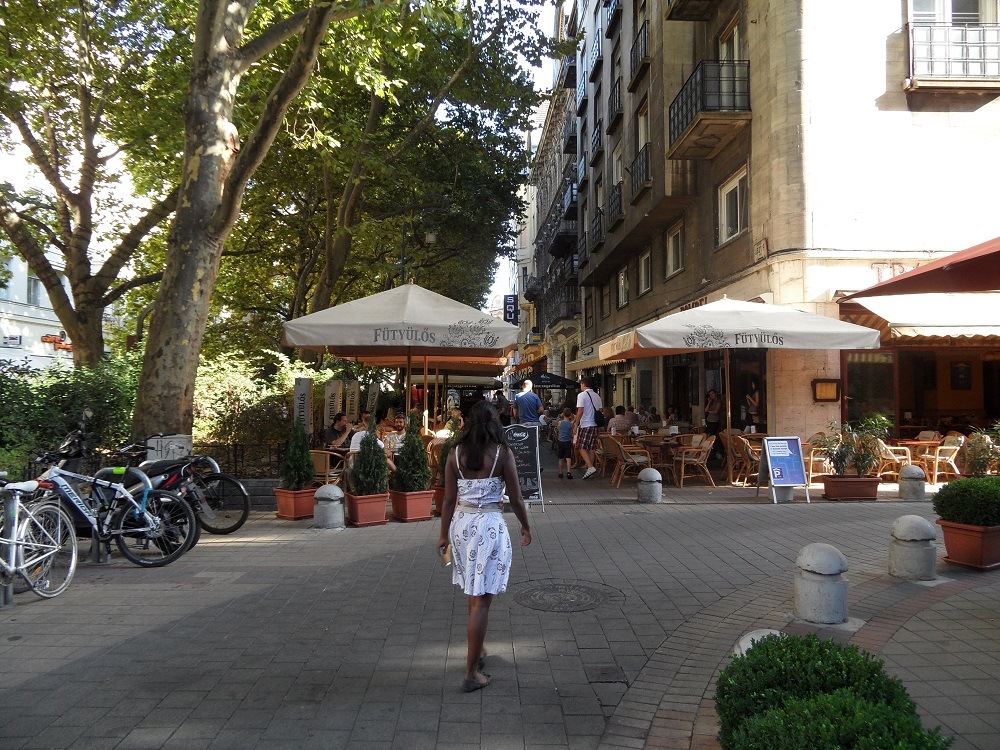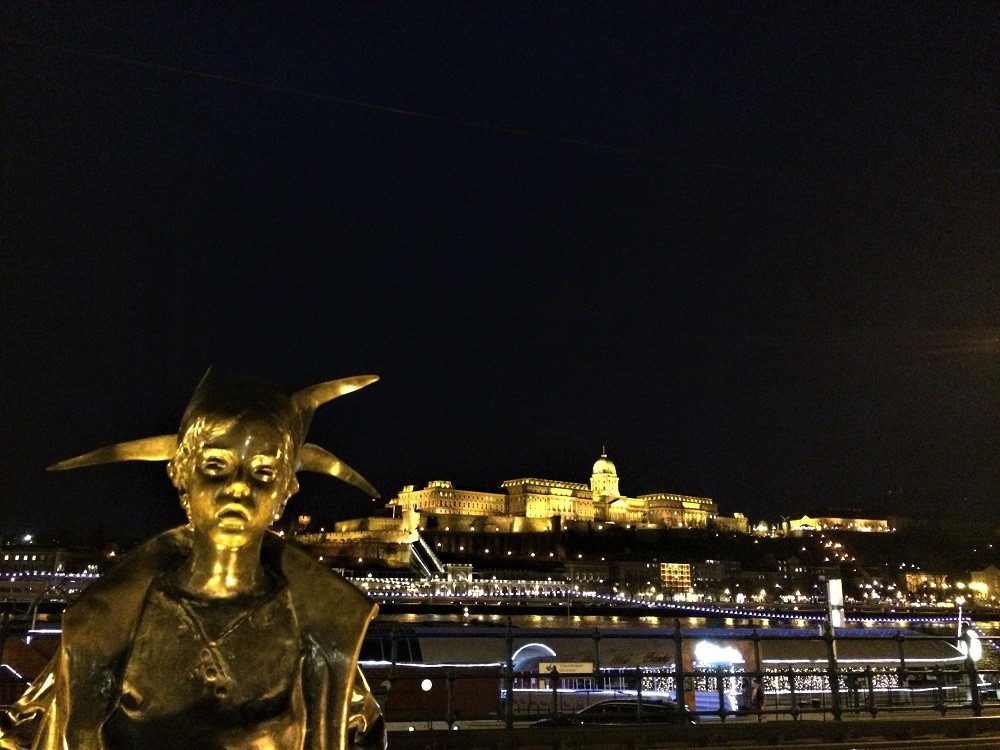 Top Tip: Visit Budapest's unique Ruin Pubs! As the name says, these are pubs, restaurants or clubs setup in deserted deteriorating buildings around the city. You have to explore some for yourself to exactly understand thiscreative concept!…
Balaton Lake and a peek into Hungary's rural life
As soon as you leave Budapest behind you find yourself in a different world. Gone are the tourists, time seems to run slower and life is simple. One exception to the typical Hungarian rural life is Lake Balaton, an international and regional tourist hotspot!…
Lake Balaton the exception to the rural life of Hungary
About 1.5 hour's drive from Budapest you will find Lake Balaton, the largest lake of Central Europe. Next to Budapest the key tourism hot spots of Hungary, already since the Soviet Era the lake has attracted many tourists behind the iron curtain. Nowadays it is attracting many from the west as well! The area hosts some of the largest music events and during summer the towns have a similar feel as Mediterranean coastal towns. 
Lake Tisza – A peek in Hungary's rural life
For most tourists, Budapest and/or Lake Balaton is all they will ever see of Hungary. During one of our trips, we venture out into the country and spend some time in the rural area of Lake Tisza, to explore possible investment opportunities; converting abandoned farms into holiday villas. The difference between hip and upcoming Budapest and buzzing Balaton is striking!… Most local people are dependent on farming and live with very limited means. Prices for accommodation and meals are very low…
During our tours we met various local people, some sellers of their farms, all were very gentle and nice people! Like this farmer who offered us some self-made alcoholic drink…
Areas in Europe, like Lake Tisza, are ideal for fishing enthusiasts, bird watchers or those who seek a cost-effective retirement home… We met various Dutch elder couples who sold their 'average' house in The Netherlands, bought and renovated an abandoned farm and are now living in a villa with pool, with money to spare (and retire)…. Sounds appealing? Let me know and I can connect you!…
Eger
Another Hungarian town I would recommend is picturesque Eger. Its colourful buildings, quint little streets, terraces and squares give an almost Mediterranean feel to it!… Do also check out the various wineries in this region!…
Debrecen – the second city of Hungary
Debrecen is the second largest city of Hungary, located in the East of the country. Far away from any cross-Europe mass tourism itinerary, therefore great to visit and experience urban life of Central/Eastern Europe. Try traditional dishes, like Hungarian Goulash soup, try some local wines, mingle with the local farmers when visiting the weekend market in the shadow of its key landmark, Its 2-towered, 19th-century Reformed Great Church. 
Hungarian Thermal Baths
Do not forget to pack your swimwear! As your trip would not be complete without a dip in one of Hungary's beautiful thermal baths! Some of the most famous baths you find in Budapest. But we also visited a very nice one in the East of the country (see below). General admission ranges between 10 to 20 Euro and includes the use of a small locker. Some of the most famous thermal baths in Budapest include:
Széchenyi – I visited this one twice! Especially the setting of the giant outdoor pool is amazing! The place still breaths a bit of old soviet-era and could need some renovation. On the other hand the slight decay may also add to the overall experience!…
Gellért – Budapest's second most popular bath, has beautifully decorated indoor pools!
Rudas – Less known and offers a more local experience, with far lesser tourist (especially on weekdays). As a fist time visitor, I would start with Széchenyi and work my way down this list, depending on how much of a Thermal bath enthusiast you are!
Top Tip: When travelling to Budapest, do pack your swimwear!.. As a visit to one of its thermal baths is a must!.. Do take the below tips into account to make the most of your visit:
Visit during weekdays, as during weekends these places get packed! Also, prices may be lower during weekdays!…
If you go to Széchenyi or Gellért, do try to be very early (between 6am – 9am) in that case you will only share the baths with a few local regulars.
A visit during winter adds to the experience! I visited once in summer and once in winter, with the steamy hot baths and cold outside air being the nicest experience!…
Some (larger) bathhouses like Széchenyi offer massages as well! Not very expensive and a great relaxing addition to your stay!…
Miskolctapolca Cave Bath
One of the nicest thermal baths we (ever) visited you will find near the town of Miskolc. The setting is just amazing, as it is built within a cave system… A fun experience as we were surely the only outsiders, everyone else was either local or Hungarian/Regional tourist. Adding to the experience was the entry price, which after overcoming some language barriers, turned out to be only 4 Euro!
The Miskolctapolca Barlangfurdo Cave Bath is located on the way towards Debrecen in East Hungary!… A great stop to certainly include in your wider Hungary itinerary!..
And with these relaxing hot baths we come to an end to this great Ghost around the Globe tour through Hungary… Hungary is great for all kinds of trips!… from a party weekend getaway to a relaxing fishing trip to a cultural road trip though Europe! Do also check out my posts about Vienna, Bratislava, Ljubljana, Prague and Berlin! All relatively close by and ideal to combine with on a road trip no matter which direction you are travelling!…