Exploring New Zealand's Rotorua & Taupo thermal wonders
Reading time: min | Published on:
Most of New Zealand's most beautiful geysers, volcanos and other thermal wonders are found around Rotorua and Taupo. Let's explore the key highlights of this area! Moreover, I will share you my (money saving) tips when traveling here! This is part of a wider New Zealand trip, starting in Auckland, via the wineries of Waiheke Island, a visit to Hobbiton and much more… Follow the links for more New Zealand information. But first, let's dive into this ideal itinerary for the thermal wonders around Rotorua and Taupo!
The thermal city of Rotorua
Coming from Auckland, our journey starts in Rotorua traveling southward. However, if coming from the Southern Island you can easily change this around!
The regional town of Rotorua is home to various highlights. Our first (free) campsite was right in the middle of the city next to a thermal, sulphury lake. Just a stone's throw away to Sulphur Point, overlooking Lake Rotorua, where you find multiple mud volcano's.
When you walk the loop of Sulphur Point you will walk past the Rotorua Museum (closed for renovations it seemed during our visit) and a bit further along the Rotorua Bowling club. Nice to have a stop and watch any bowling action.
On the other side of the small town centre you find Kuirau Park. This is another public park where you can watch various mud pools, but I found this much less spectacular (perhaps because there was limited thermal activity during our visit)
Te Puia Rotorua – save your money watch from outside!
We almost bought the (mandatory) guided walks via the online portal, when we thought what are we doing? It is just ridiculous that Te Puia is 'forcing' you to buy a guided walk for absurd prices. (Absurd prices are unfortunately not uncommon for New Zealand's (natural) sights). When doing a bit of research online, many people mention the tours (and general park operations) are disastrous… Also, we found out that we could just see the key highlight, Pohutu Geyser, from outside the park!…
So the next morning we just camped our camper outside the park (on the small parking area) right next to the Pohutu Geyser, waiting for the action while having our breakfast.
Pohutu Geyser not as spectactular as expected
We were expecting a spectacle as we witnessed in Iceland, but we were extra happy we did not pay any entrance fees as the Pohutu Geyser is not 'erupting' as the Icelandic geysers. Instead, it just seems 'extra active' every hour… and that is it.
To better understand how unimpressive the Pohutu Geyser is. We were waiting almost 2 hours for the Geyser spectacle. Which we found strange, as the geyser should 'erupt' approximately every hour. Apparently, we already witnessed 2 'eruptions'. (As an our before we also saws some 'extra' activity and a bit of water drizzled over the parking area). Again, not impressed and not worth your money!… There are much better places, just keep on reading!…
To make matters worse (or better for us) is that we met people who bought tickets the day before, but their tickets did not allow access to the 'geyser section' of the park. They had to witness from afar… Just shows that it sometimes pays to do some extra internet research or use common sense, and not always follow the flock.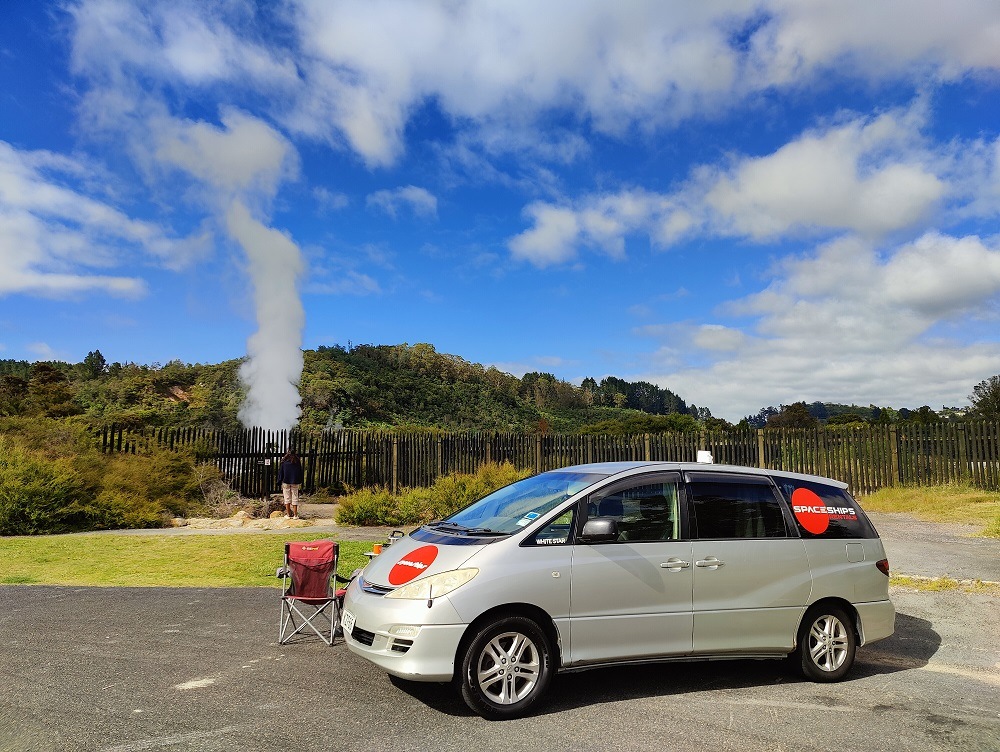 Top Tip: Do not buy tickets for Te Puia! Instead, witness some of the geyser action from outside the park and find some other thermal wonders in the Rotorua and Taupo area! Or even better, save your geyser action for Iceland trip!…
Roturua Red Woods
From Te Puia it is a short drive to the Rotorua Red Woods. I suggest not to go for the (again, very overpriced) tree top walk. Instead, go for a 30 or 60 Min hike through the beautiful sequoia forest… Great to feel tiny again next to these centuries old gigantic trees again (First time was during our USA West Coast trip, in Sequia National park, which is home to the world's biggest Sequoia trees).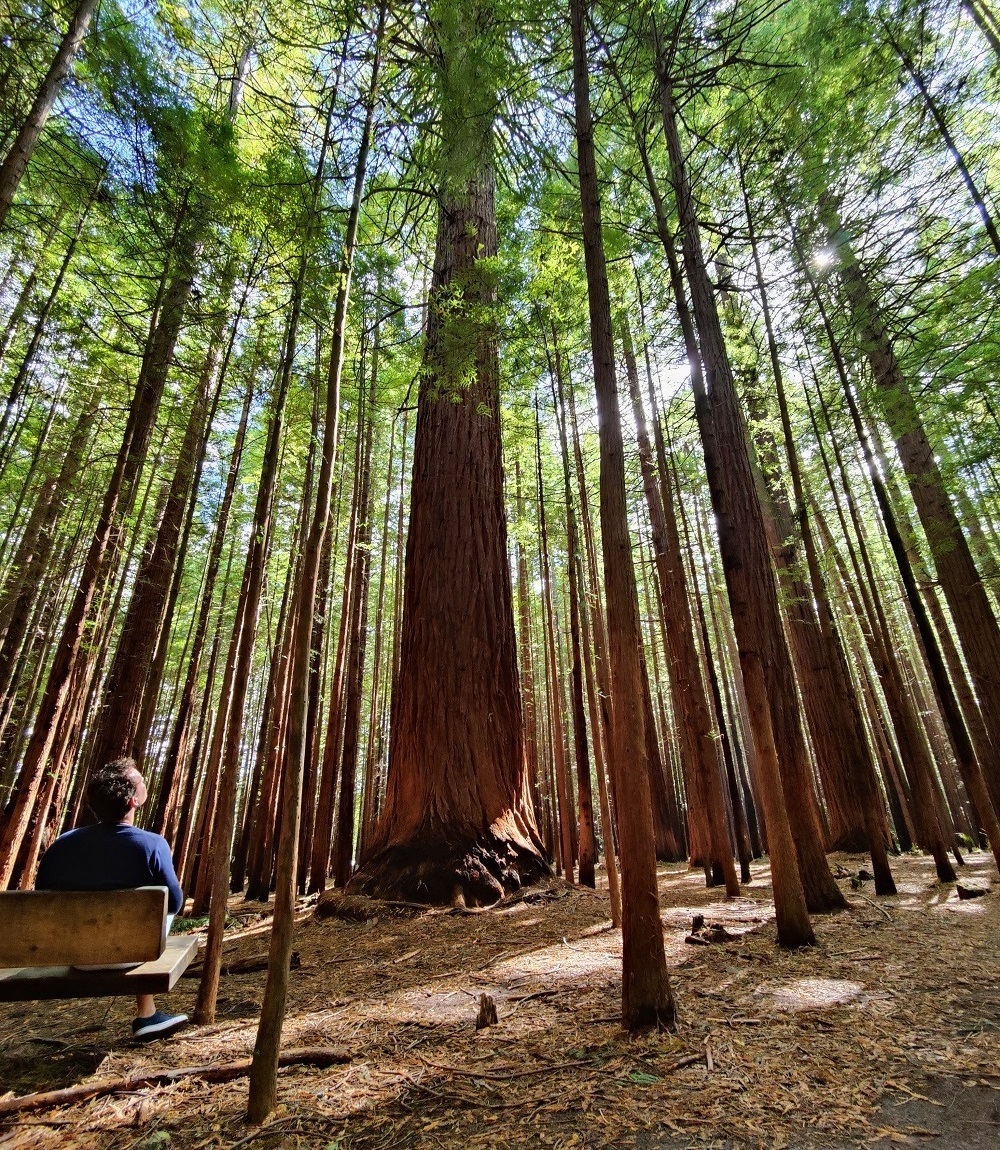 Roturua Blue Lake and Green Lake
In our case a photo stop, but the Blue Lake (Lake Tikitapu) could be a great beach day, or a great hike outing or a longer combination hike from Red Woods!… The Green Lake (Lake Rotokakahi) is private, and not open for leisure activities.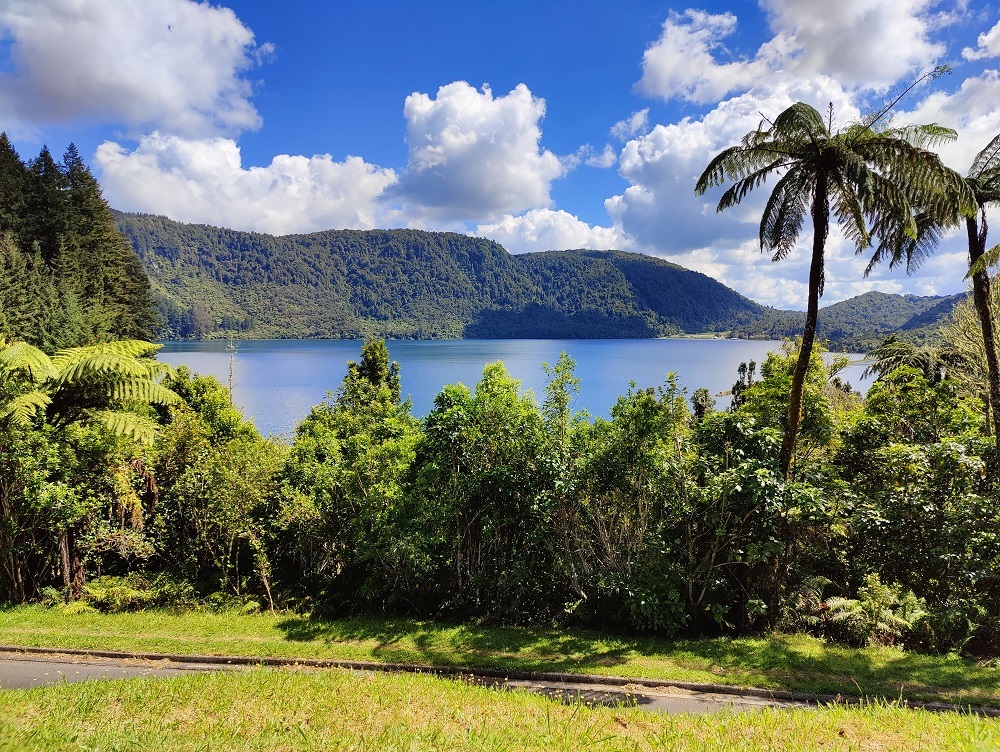 Dip your feet in the Secret Spot Hot Tubs
Before leaving Rotorua, a nice stop for coffee, lunch or beer is the Secret Spot Hot Tubs! You can rent your own private hot tub (great after a hiking day), but you can also just enjoy a drink and dip your feet in one of the small (complimentary) hot tubs!…
Waiamangu Volcanic Valley
We planned to, but did not, visit Waiamangu Volcanic Valley. It seemed very similar to (free) Hokitika George on the Southern Island. If you are only staying on the Northern Island could be worthwhile trip! Otherwise, perhaps good to save this blue wonder for your Southern Island adventures…
Lake Okaro
After your Waiamangu visit, a nice camping spot (or in our case lunch spot) is Lake Okaro (this can also be a nice campsite on your travels!).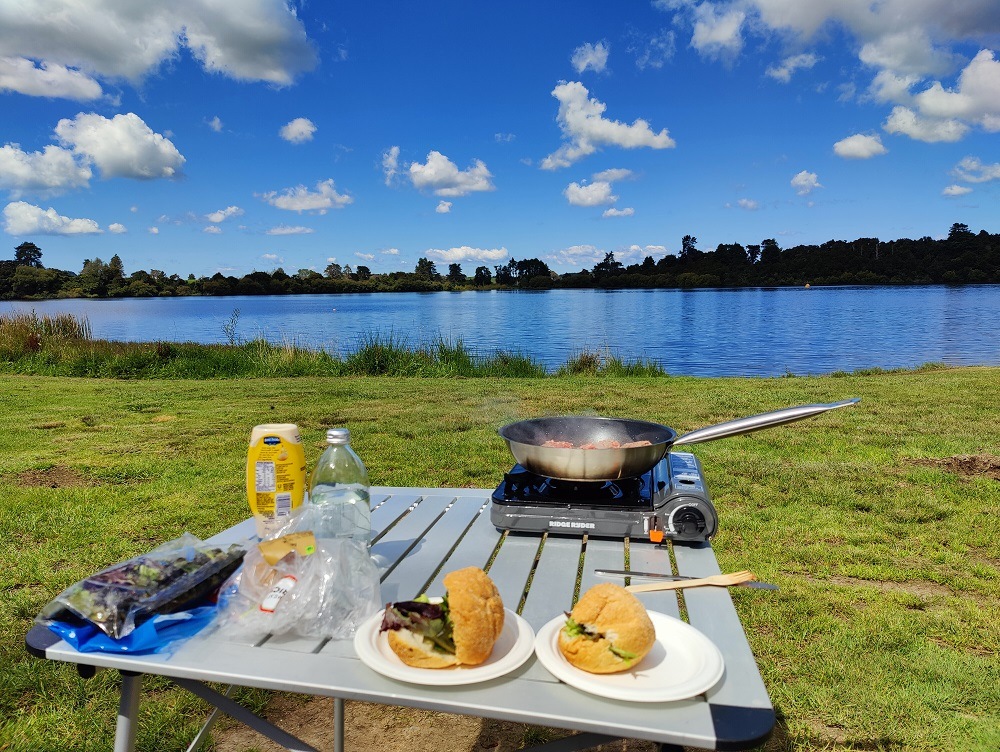 Kerosene Creek
Pay attention! As this is a great addition on your Rotorua and Taupo journey! I came across this by chance but make sure to include this!… Kerosene Creek is a great name, as sets your expectations right away! A hot water Creek with the smell of Kerosene (sulphury)… Take a short hike from the car park in your swimming gear and dip in the warm pool surrounded by the forest!… Great, Warm and Free! What more can you wish for!… New Zealand's thermal wonderland at its finest…
Waiotapu Thermal Wonderland
O Waiotapu, why do you make things so difficult! This park is perhaps (by far) the best and a must visit!… However, they are only open from Friday to Monday. Ridiculous if you ask me, as this makes it quite hard to fit this highlight in your Rotorua and Taupo Area when visiting midweek.
If, like us, you meet closed doors you should still go and watch the (always open) mud volcano area of the park!… The most active we have seen anywhere! (More active than the ones we saw in Azerbaijan, home to the majority of volcanos world-wide)…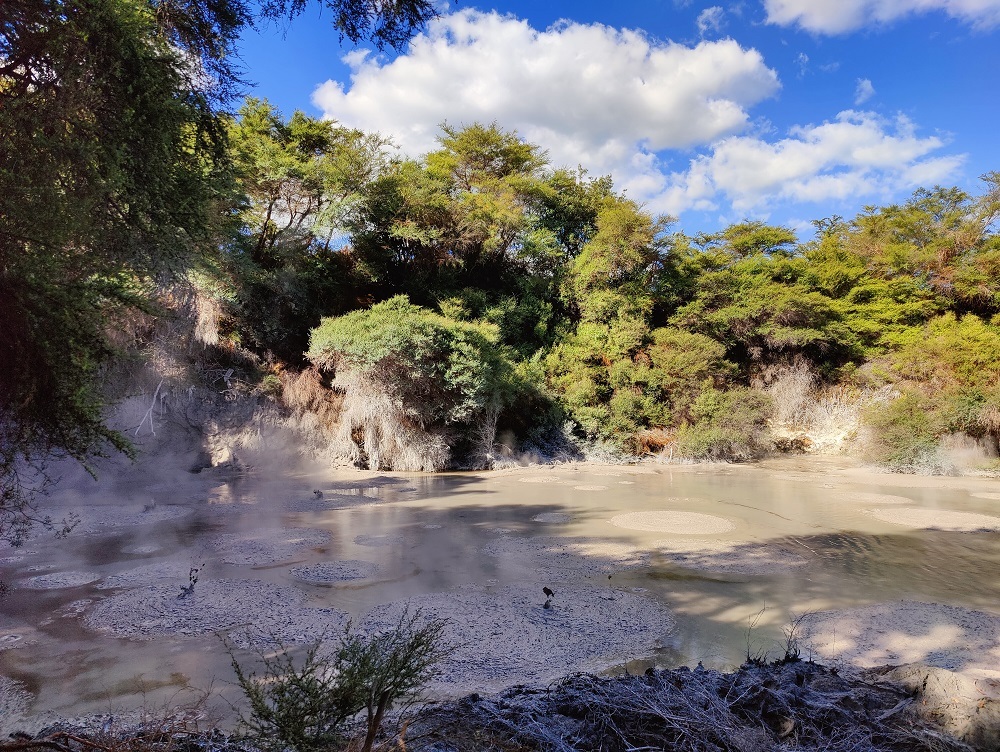 Luckily, we had extra room in our schedule later in our journeys! Via a (3 hour) detour on our way back to Auckland, we managed to visit the park afterall!… We were very happy that we did what a natural spectacle!
Visit the Lady Knox Geyser
Every (open) day at 10.15 they do some (manual) magic and 'ignite' the Lady Knox geyser. It is different than the geysers in Iceland ('erupting' naturally every few minutes)… A nice addition to your Waiotapu visit!…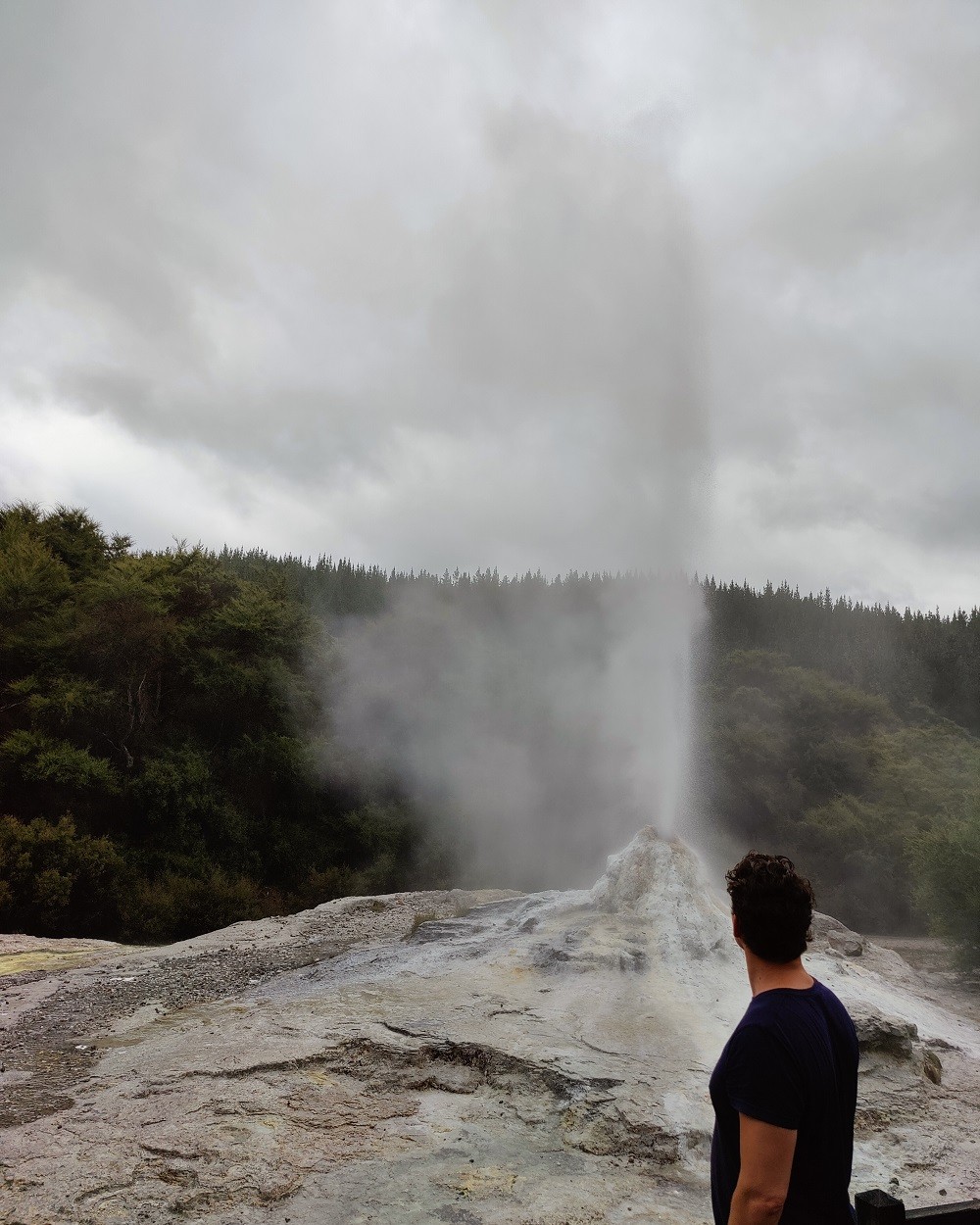 Top Tip: When the crowd leaves towards the park entrance, linger around! The geyser keeps going for quite some time, giving you many photo opportunities at an empty Lady Knox 'arena'.
Best tips to visit Waiotapu Thermal Wonderland & Lady Knox Geyser
The best way to visit Waitotapu Thermal Wonderland is to park your camper (or stay) close to the entrance. We stayed at Waiotapu Tavern, which is literally opposite the road. On a Thursday's you can join the locals for the weekly friendly billiard pool tournament! Then visit the park early morning to beat the crowd, before your lady knox geyser visit!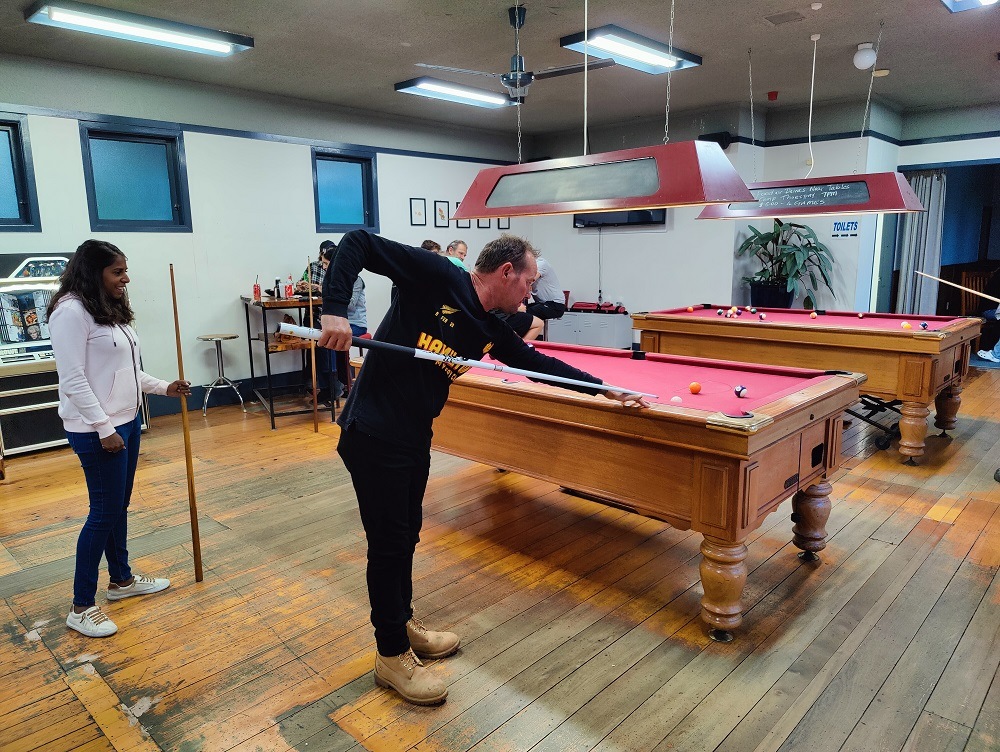 Top Tip: Ensure you are at the Park entrance by 8.30h (opening time) – no later than 9.00h. This gives you enough time to walk the (complete) tour. The folder says 90 minutes for the 3 tracks, but is easily doable in 60-70 minutes! Around 10.00h take your car to the Lady Knox Geyser, which is 'ignited' around 10.15… This way you have the thermal park almost to yourself and beat the large crowd that visit the park after their geyser visit.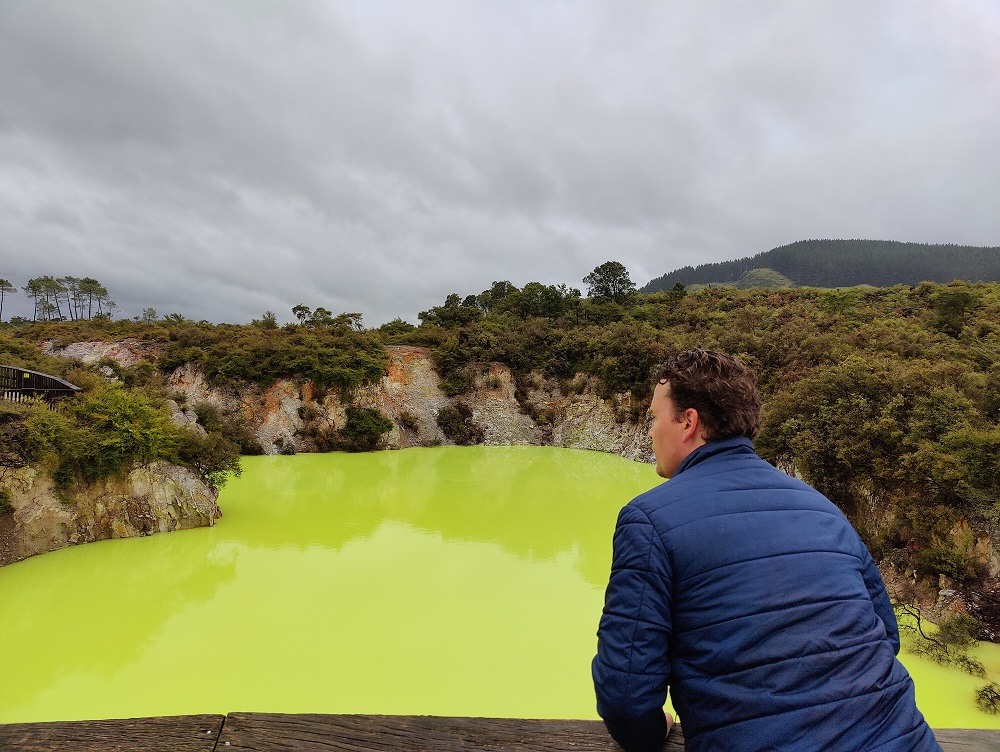 Aratiatia Rapids
Next stop on your list should be the Aratiatia Rapids! We stayed the night here at the free camping site, directly next to the Aratiatia powerstation dam.
Every day, from 10am onwards this dam opens every 2 hours creating a spectacular white water rapid river!… Follow the signs to the various lookouts created to view the spectacle – The middle lookout is best!…
Waikarei Terraces and thermal health spa
From Aratiatia it is a very short drive to the Waikarei Terraces and thermal health spa. We were allowed a quick peek in. (This could be a nice way to spend your 'waiting time' the day before the Waiatopu Thermal park opens!). Note, entrance prices are slightly on the high side, but the park looks nice!… And keep in mind, as described above, fun (and free) Kerosene Creek is just up the road.
Waikarei Thermal Power station
New Zealand gets a substantial amount of their energy from thermal power plants!.. Next to the Waikarei Spa you find a large one, just next to the road…
Should you visit Craters of the Moon park?
Craters of the Moon park is a nice park with a low entrance fee. However, if you have visited Waiotapu there is no real reason to visit this park. There are just far less unique sights here. Then again, its 'geysers' and thermal outlets are something that Waiotapu has less of. The entrance is very low which could make a nice easy 60 min stroll through the park tempting and still worth your while!…
Huka Falls
The highlights in this Rotorua and Taupo area just never stop!… Yet another nice stop is Huka Falls… Falls is a bit of an overstatement, as it is more a rough white water rapid falling a few meters down!… Don't get me wrong, it is a spectacular sight and definitely make a brief stop here to check it out!…
Taupo
Taupo is a nice town to plan a multitude of hikes, tours and other activities!… This town has a nicer feel than Rotorua. Situated next to the large Taupo Lake.
You can rent a boat here to visit Māori carvings on an island in the lake.
Spa Thermal Park (Otumuheke Stream)
The Spa Thermal Park (a free public park) in Taupo gives you access to the river (that later forms the Huka Falls and Aratiatia Rapids). At the river side of the park, the small thermal Otumuheke Stream flows into the river, which makes it an amazing thermal bathing stop!… Getting too hot? Cool down in the river!… Yet another fun & free thermal activity!…
Tongariro National Park
South of Taupo you find the beautiful Tongariro National Park. There are many hikes you can do here of which the (multi-hour) Tongariro Crossing is the nicest. We visited in bad weather, so we did not do any hiking. However, I heard very good stories from my friends Robert & Patty!… We drove into the park to get at least a taste of the volcanic wonderland!…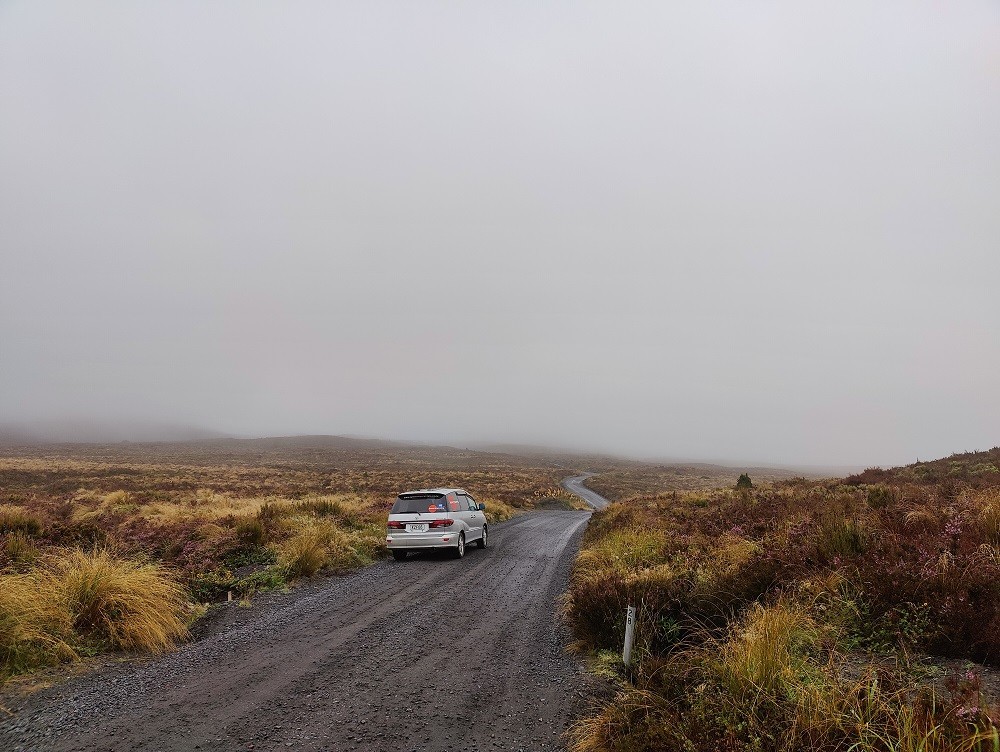 Whakapapa Village
Drive up to Whakapapa Village (a ski resort in winter periods). Make your way up the road to get great views of Mount Ruapehu, the highest point and largest active volcano of New Zealand's Northern Island.
This is where we leave the key wonders of the Rotorua and Taupo region! With these key highlights and Ghost around the Globe tips you cannot go wrong!… From here we continue our journey towards the lovely Martinborough Wine Region!… Read all about the top wineries to visit!…
For more New Zealand posts full of tips & tricks see the links below!