Exploring the key highlights of Leuven Belgium
Leuven is often referred to as a 'mini-Brussels'… And in many ways it does look like the close by Belgian capital. The size of Leuven makes it ideal for a daytrip, or perhaps a nice stop on your way to the Belgian Ardennes or, like we did, combine it with a visit to the Belgian Limburg region. Let's explore this fun student town, its highlights and enjoy some nice Belgian Beers… Cheers to Leuven!…
How to get to Leuven
Leuven is centrally located in Belgium and is very easily reached by car (like us) or by train, with many connections to Brussels and the wider country. So, no excuses to visit this fun historic city!… Let's start roaming through the small city center via its key highlights and things to do!…
Leuven's Grote Markt
A great place to start your Leuven explorations is the Grote Markt (Large Square). Have a coffee, some food, or (even more Belgian) a nice beer at one of the terraces. From here you have a great view on either the Saint Peter's Church or the Historical Leuven Town Hall with its beautiful gothic sculptures.
Top Tip: Take your time and enjoy Leuven's food and drink scene, it is a student town which makes for a lively atmosphere. The city center is small, so you have sufficient time to roam around (or even better hop from terrace to terrace).
Saint Peter's Church
One of the key sights of Leuven is Saint Peter's Church (Sint-Pieterskerk). Entrance is free to this massive 15th century church. There are various artworks on display. Also have small peek in its cellar.
Top Tip: Wait until the clock strikes from one of the terraces on the Grote Markt. At this time the golden statues on the roof will move, seemingly striking Saint Peter's church bells.
Leuven Town Hall
Don't wander of yet, as Leuven's Grote Markt has even more to offer; to enjoy the stunning gothic façade of the Leuven Town Hall. It took 3 architects and over thirty years to build it. The Façade features 235 statues.
You can book a guided tour, however enjoying the building from the outside will be the most spectacular part of your tour (and free!). However, this could be a good option to learn more about the history and peek inside Leuven's Town Hall.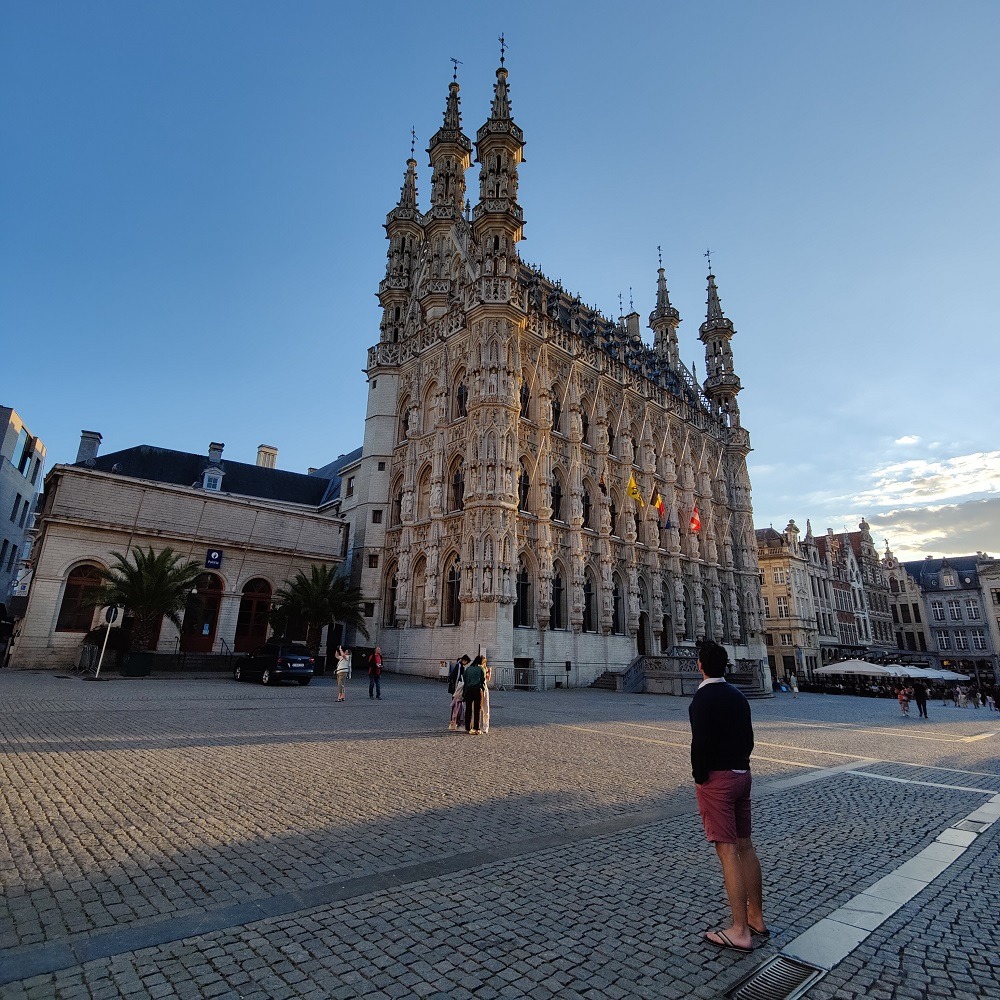 Leuven's Oude Markt
Let's make our way to the Oude Markt (Old square). An interesting name, as it seems much larger than the Grote Markt (Large Square) we just came from. Belgians' logic is often a bit hard to follow (at least for us as Dutch persons)!
This square has much more bars and terraces, where most establishments seem to cater more to the student crowd. Hence, a great place to explore in the late afternoons and evenings for a fun night out!.
Mechelse Straat Area
A nice (pedestrian) area with quiant shops and idyllic streets is the Mechelsestraat (Mechelen street) and surrounding area. The street meanders through city centre from the Saint Peter's Church, so easy to find.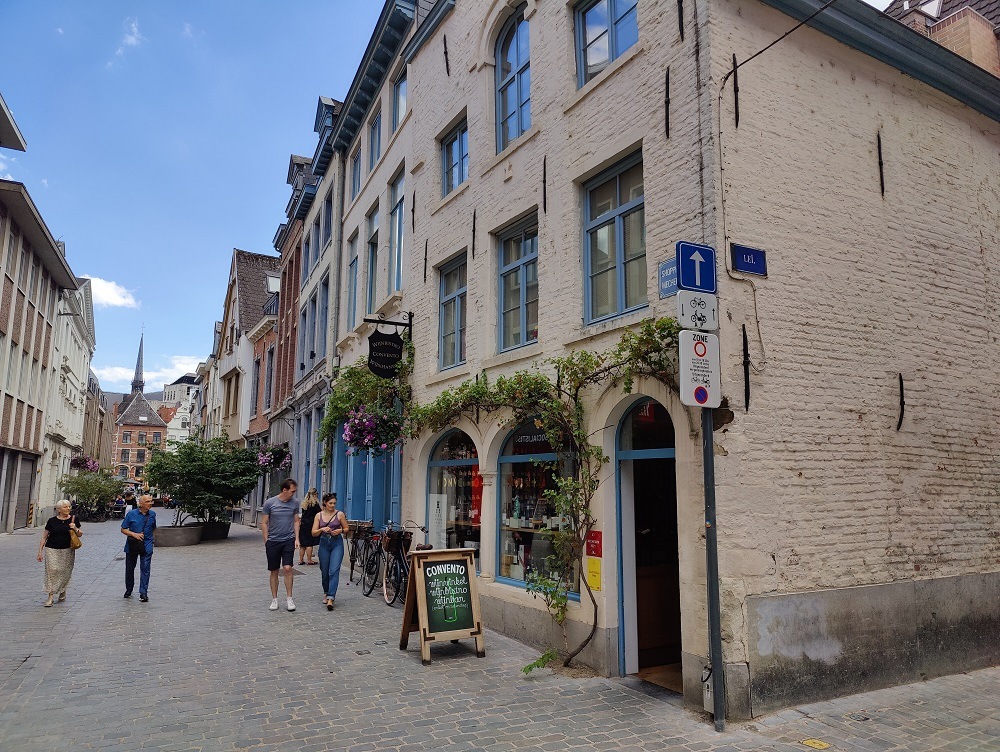 Top Tip: We got some nice tips from our friend Kevin who studied in Leuven, and one of these was to have drink at the Convento Wine Bistro, located at the Mechelse straat. Cheers Kevin!…
Where to have dinner in Leuven?
Well, by now I believe it is clear you will not die of hunger or thirst in Leuven. However, we also got the tip to explore the Muntstraat and Tienestraat area for dinner. Here you find all types of cuisines, most with terraces outside if the weather permits. Great to explore (we were advised to make a reservation).
Although tempted to eat in this area, we came across another fun location; Brasserie 't Oud Gasthuys. Located just opposite of our hotel in the Brusselse straat, they just (re)opened and the restaurant is part of an old church building complex. The place has got a very high hidden-gem-feel, and is just outside the more busy and touristy squares.
Leuven University
After dinner we could easily roll back to our hotel!
The next day before we drove onwards, but not before we made a quick visit to the famous Leuven University Campus. 
Top Tip: The Leuven University (main building) is located in a large park area. It could be ideal to explore these surroundings just south of the city by bike or long(er) walk.
Well, that brought an end to our Ghost around the Globe day-visit to Leuven. For us it was time to head towards the Belgium Limburg area to meet friends we met in Dubai. Perhaps you would be on your way to Dinant, in the Belgium Ardennes, please check my posts on my tips & tricks!… Have fun!…