Helicopter Wine Tour in Hunter Valley Australia
Reading time: min | Published on:
Join me in this amazing Helicopter Wine Tasting experience in the Hunter Valley Australia!… A great and unique way to do a wine tasting tour!… A great addition to your 12 things to do in Sydney. (You may even be able to add a helicopter pick-up from Sydney to the Hunter Valley).
If you have been following our travels we have done many tastings over the years (Argentina, California, South Africa, Tuscany, etcetera). Also, over the course of this wider journey through New Zealand (Waiheke and Martinborough regions) and Australia (Yarra valley and Mornington Peninsula) we had our fair share of wine tastings… It 'almost' got a bit boring! So, what better way to top off the wine explorations on this trip then exploring the famous Hunter Valley by helicopter? Below some tips and insights on our Hunter Valley Helicopter experience!…
Why you should explore Hunter Valley by helicopter
Obviously, the wineries are easily reachable by car. However, I would do this tour again tomorrow! It is just an amazing experience of flying from vineyard to vineyard in your personal helicopter! This is the first wine region where we could (easily) organize this! Hence, I would highly recommend this unique experience!…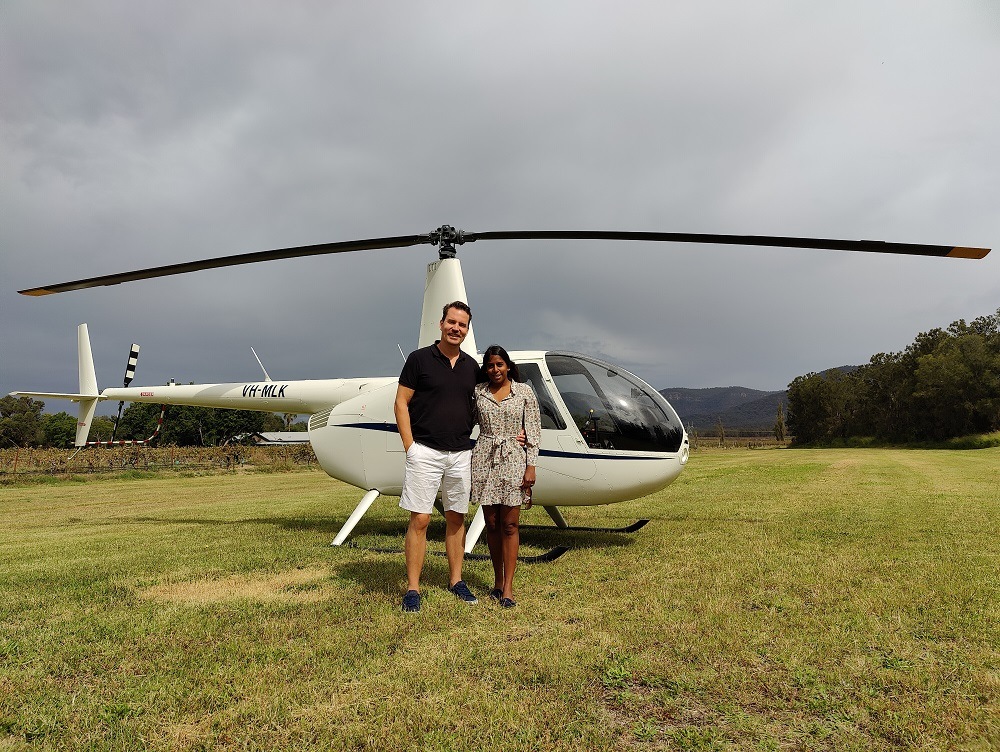 Book your Hunter Valley Helicopter tour in advance!
As with most things in life, the earlier you book your helicopter experience the more time slots are still available. We booked (only) a few days in advance and still had (limited) timeslots available. As far as I know, there is only one helicopter organization that does these ' VIP wine tasting tours', which is Hunter Valley Helicopters.
Which Vineyards to visit on your Hunter Valley Helicopter Tour?
The Helicopter agency will provide a list of vineyards to choose from. A tour includes 2 vineyards with tastings, but you can add others for an additional price. I think 2 is already a great experience, but 3 or even 4 would be a great way to spend your 'full' day as well!… You can tell I enjoyed this activity very much!…
We choose Keith Tulloch and Bimbadgen. However, you can choose any other to your liking. In my opinion it is more about the full experience than any particular vineyard!…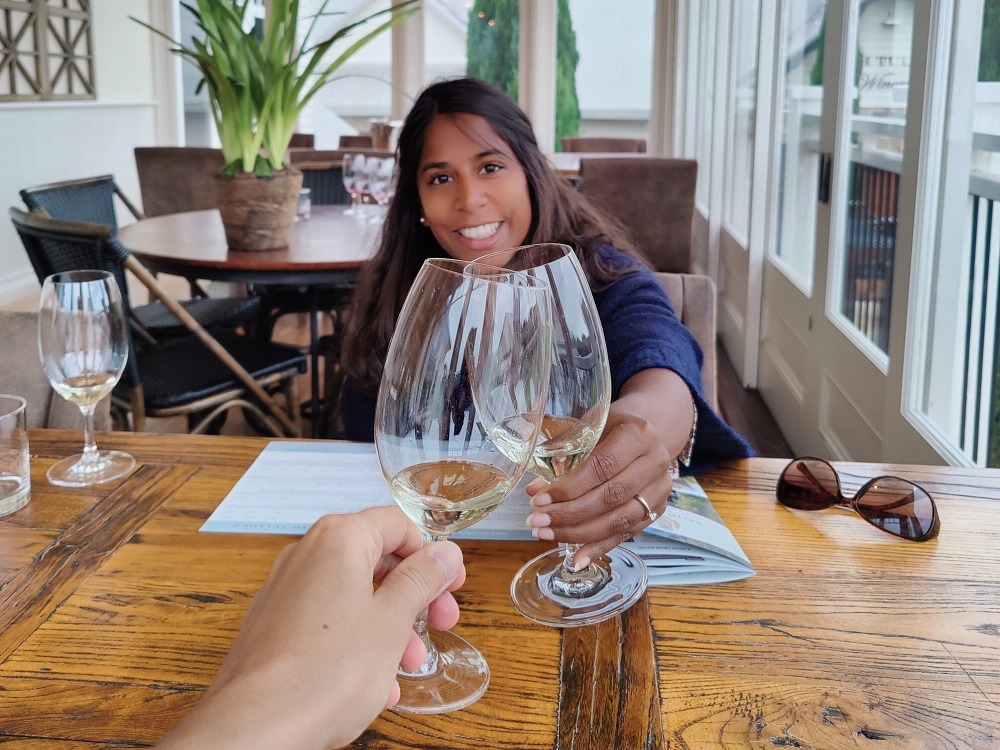 Top Tip: We booked on the late side… so it was hard(er) to arrange, but you could also arrange a pick-up and drop-off at your accommodation!… Make sure to give them a call to explore this!… Otherwise, you just fly from the Cessnock Aerodrome…
Top Tip: In case you are not able to book a wine tasting tour, see if you can book a 'standard' helicopter tour. Or otherwise make sure to visit Audrey Wilkinson Vineyard, offering some of the best views over the valley (pre-book a picnic basket) or drive to the Mount Bright Lookout (not super impressive, but you are high up).
It is difficult to describe the amazing Hunter Valley Wine Tour experience, hence this rather short Ghost around the Globe story!… You HAVE to experience it yourself, great to enjoy the views, the helicopter experience itself, the tastings, amazing!…
Explore what else to do in Australia!
From the Hunter Valley we headed further North on this extensive New Zealand and Australia exploration along the Pacific Highway's highlights towards Brisbane.
Do also read up on my other Australia tips & tricks below: