Ho Chi Minh and the Mekong Delta in 12 Photos
Reading time: min | Published on:
This post on Ho Chi Minh and the Mekong Delta is part of a larger series of travel blogs. These describe all the best there is to see in Vietnam, starting in Hanoi, check it out!
We left Nha Trang behind and finally made it to Ho Chi Minh City (Saigon), the largest city in Vietnam. By now we travelled more than 1800km from Hanoi. Note that this does not even take into account the side trips to both Sapa and Ha Long Bay.
Ho Chi Minh has a lot to offer. Compared to Hanoi it has more modern buildings and its downtown evolves more around trade and business. In addition functions as a great base for an excursion to the Mekong Delta and 2 of the World's best museums explaining the impact of war.
Bitexco Tower
One of the best ways to get your bearings is to visit the Bitexco Tower. You cannot miss this impressive building with its impressive rooftop bar (and helipad). From here you will have a great view of the city and the meandering Song Sai Gon river.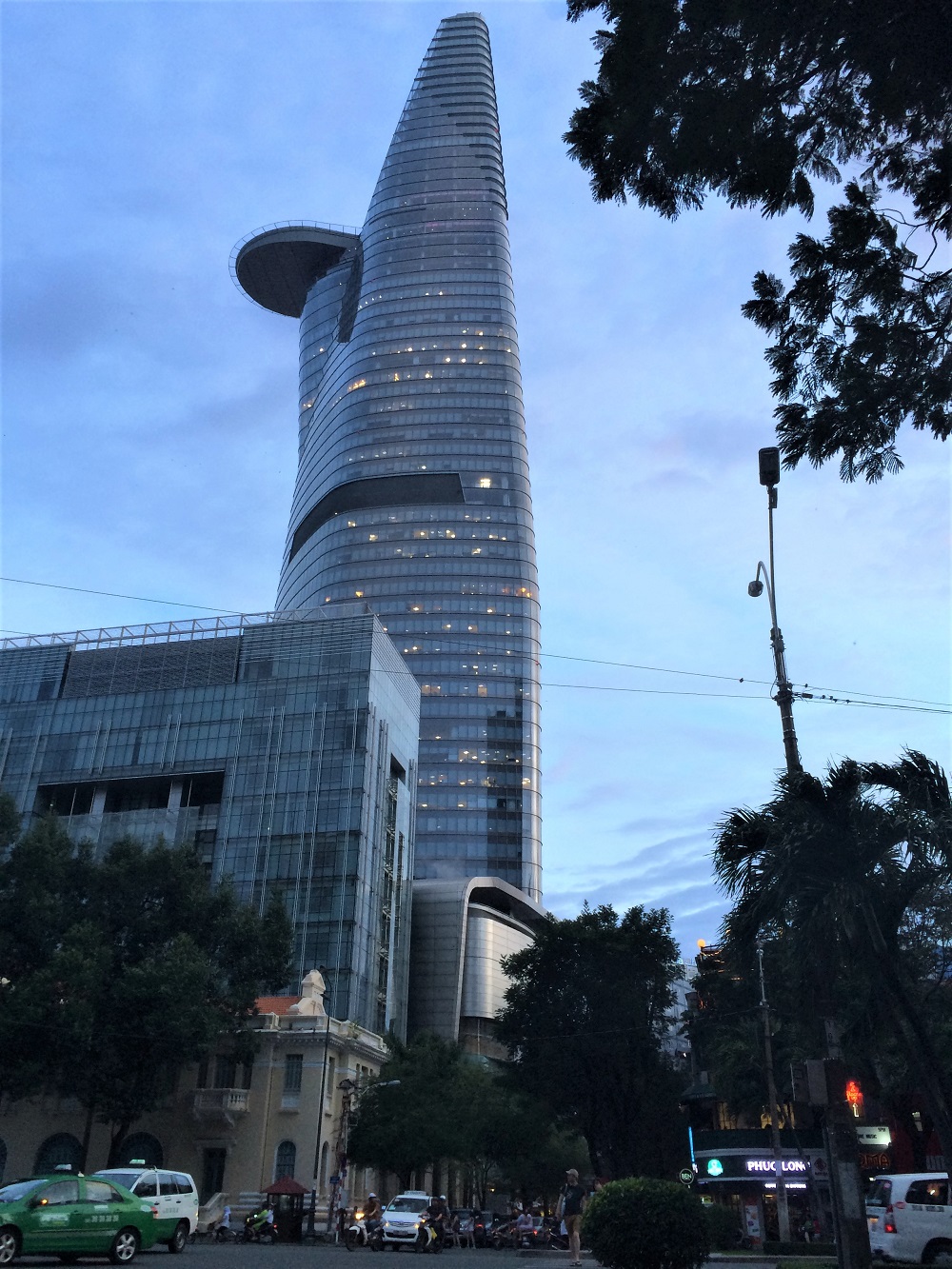 Reunification Palace
Visit the Reunification Palace, which in my opinion is a great example of the communist cold-war era architecture. Originally built as a presidential palace it is now used as a museum.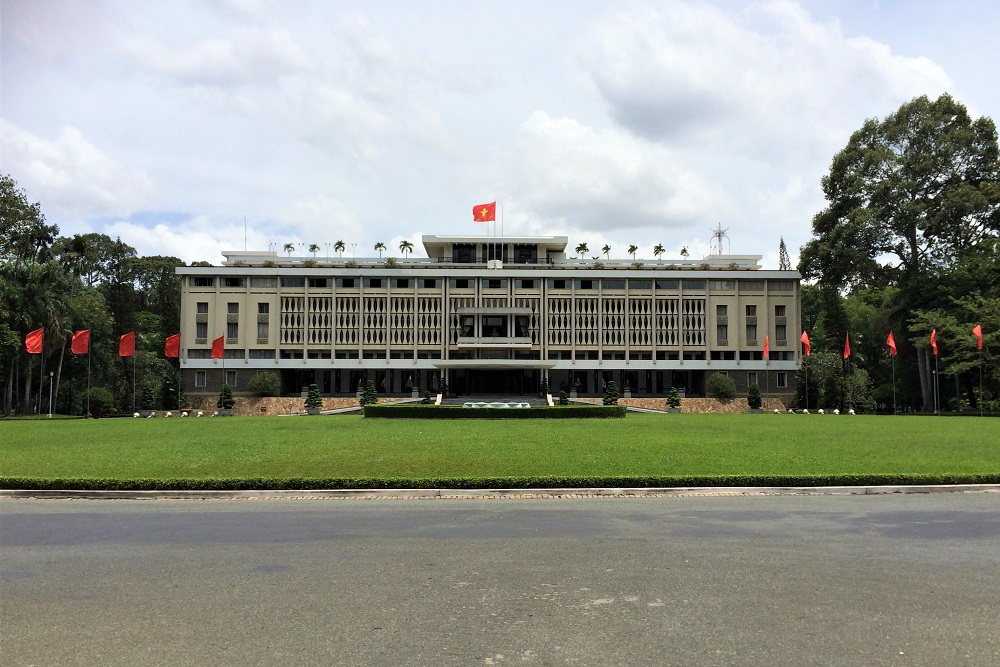 War Remnants Museum
I highly recommend visiting this interesting museum displaying much of the weaponry, tactics and horrible aftermath the war has had on the country. For example, the effects of poison Agent Orange which was heavily used during this war.
Fun fact about the name of the museum: In 1975 it was opened under the name "Exhibition House for US and Puppet Crimes". In 1990 the name got changed to "Exhibition House for Crimes of War and Aggression" and in 1995, after political and diplomatic relations with the USA improved, the aggressive and negative words got removed, resulting in the current name "War Remnants Museum".
Cu Chi Tunnels
A must visit are the Cu Chi tunnels, an immense network of tunnels near Ho Chi Minh, forming a world on its own with operation chambers, storage rooms, meeting rooms, living chambers, the list goes on…  This large outdoor museum displays life of the Vietcong soldiers, how they lived in the tunnels under the jungle and how they made lethal booby-traps… You are also able to crouch through one of the tunnels yourself, which actually is a fake for larger tourists but gives you a good idea of how cramped life in the tunnels would be.
Shooting AK-47s and M-16s and heavy weaponry
Perhaps a sign that capitalism has slowly taken over the communist era is the shooting of AK47s and M16s and heavy weaponry. Here you buy by the bullet and shoot a few rounds on the shooting range!  Obviously an interesting and perhaps fun to do! However, it does heavily contrast with the War Museum's and Cu Chi Museum's key message of how war and weaponry have impacted human life.
Paddling on the Mekong Delta
A great way to end our trip is visiting the Mekong Delta. It is here where you can enjoy beautiful green surroundings and (albeit a bit touristy) get great insights on how various crops are produced, fruits are grown and how noodles are made which make up the basics of Vietnamese cuisine.
Another food-related activity is eating honey straight from the beehive.
Does anyone fancy an exotic afternoon snack? Some barbecued rats or frogs anyone!?
Also, you will likely visit the floating market! There is just too much to see! Everything seems to happen on these waters, also the local coffee joint floats around and serves you at your boat!
Or perhaps you like to have some "wildlife" interaction..?
And there you have it… just too much to see! Time for one last night in Ho Chi Minh… with a slight splurge in Hotel Continental Vietnam… (see bonus photo below)… I hope this series of travel blogs has given you the inspiration to visit this exceptional country! Go and enjoy its stunning natural beauty, experience its tragic past, and meet its friendly people…
Interested in South East Asia? What about extending your trip to Phnom Penh and Angkor Wat in Cambodia? Or check out my Ghost around the Globe tips for one of my favourite capitals; Bangkok… what about Singapore? So much to discover!…