Hobbiton New Zealand: All you need to know!
Reading time: min | Published on:
Lord of the Rings fan or not, a visit to Hobbiton is a great inclusion to your New Zealand adventure!… Join us in our visit and get some great tips to make your Hobbiton experience even better!… This is part of a larger New Zealand series of posts, starting in Auckland! Check out the links to much more New Zealand tips and Tricks… For now, let's dive into the wonderful fantasy world of Tolkien in the real life Hobbiton film set!…
How to get to Hobbiton
From Auckland there are many bus tours and day excursions organized to Hobbiton, so getting there is easy. However, I recommend to explore New Zealand by car (or, much better, by campervan!). Hobbiton lays on an 1.5 to 2 hours' drive from Auckland on an easy road.
Hobbiton was our first stop after picking up our small campervan. The drive towards Hobbiton is already great and you definitely feel that you are getting close to 'The Shire' when you start approaching the Hobbiton film set farm.
Book your Hobbiton tickets in advance!
Unsure of you really need to (there is likely always some spaces left on each tour), but it is good to book your tickets and time slot in advance. When travelling in a small group you are able to being placed in a (slightly) earlier group, so do check with the counter (or the queues) when arriving at the Hobbiton entrance. This may save you precious NZ waiting time! (there is always another site around the corner).
Top Tip: Seeing the organization at the queues, every time they announce last minute that they have X spaces left on the next departing tour. They change your (later timed) ticket on the spot and you are good to join. So, even if you have a ticket for later that day, you can squeeze yourself into the next departing tour!…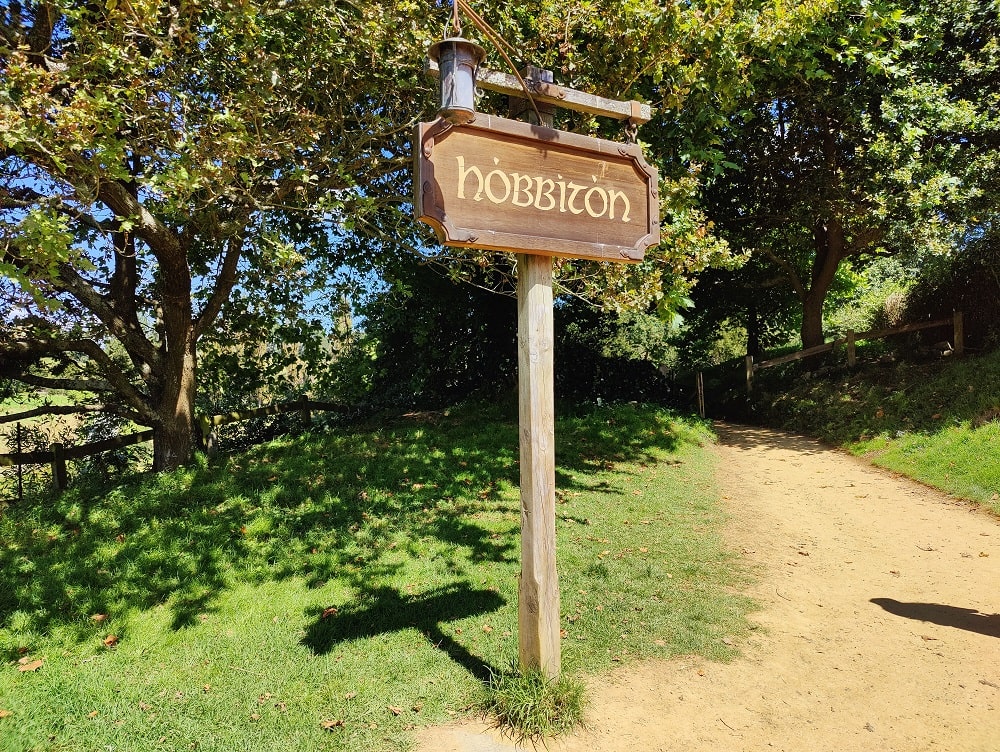 Hobbiton is amazing!
It does not happen too often anymore (the sad life of me as Ghost around the Globe), but Hobbiton definitely topped my expectations!… Perhaps I was expecting more like a film set environment, like Hollywood… But while visiting Hobbiton you really feel you can meet face to face with Frodo, Bilbo or Sam at any moment…
The attention to detail is amazing!… Even the smoke out of the chimneys, the fresh wash hanging at the lines and small pots of real honey in front of a tiny hobbit hole, complete with beehives, really makes this a 'real life' experience.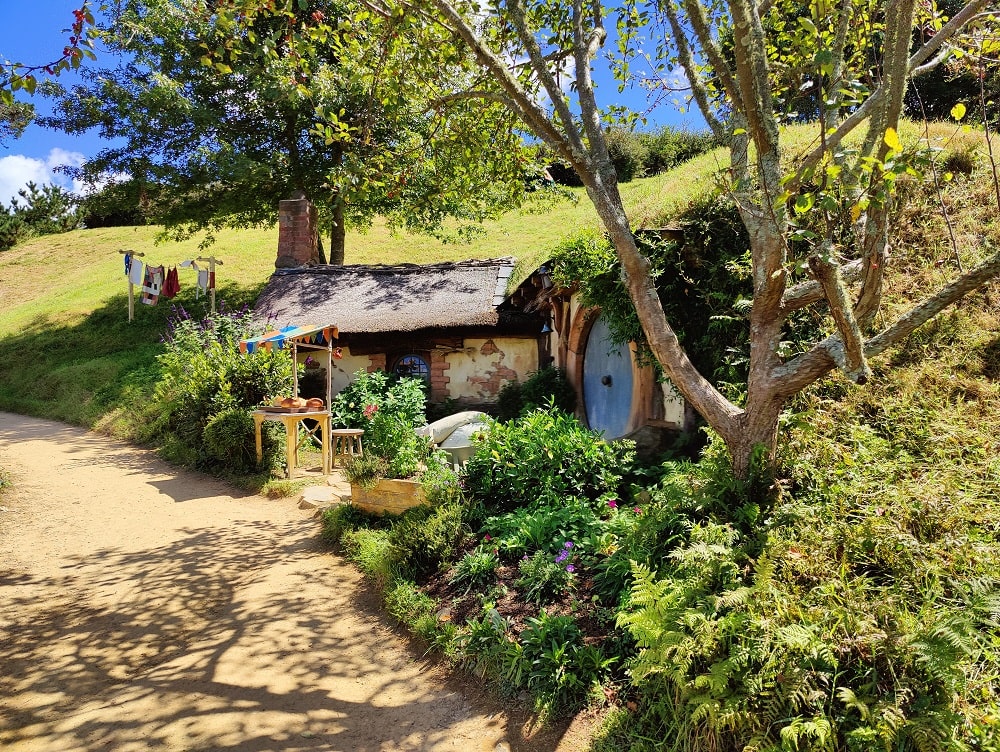 Lucky with the amazing New Zealand weather
We were very lucky, as they had predicted some rain but we had a great sunny day. This made the Shire come extra alive and complete with all butterflies and chirping birds. I can imagine that on a rainy day (or during the winter season) this place is not like you see in the movies. Therefore, do try to plan your visit as best as you can!…
Map of Hobbiton
Just as some additional information have a look at the map of Hobbiton! May help you manage your expectations…
You have enough time to visit everything, despite being in a tour group. The groups are much too large to my liking (yes, a small downside of the experience, but happens more across New Zealand's tours)! You are unable to hear most information when walking at the back of the group. You have enough flexibility to move 'around the group' for photos and exploring some details. However, in that case you will not hear most ins & outs of the tour guide. For example: that the tree on top of Bag End is a fake, the sheep in the movie were transported from the southern island (because of their looks) or the amount of effort to 're-create' plum trees (and many other details) as described in Tolkien's book!…Again the level of detail on the set, demanded by the director and movie makers is crazy (but fun)!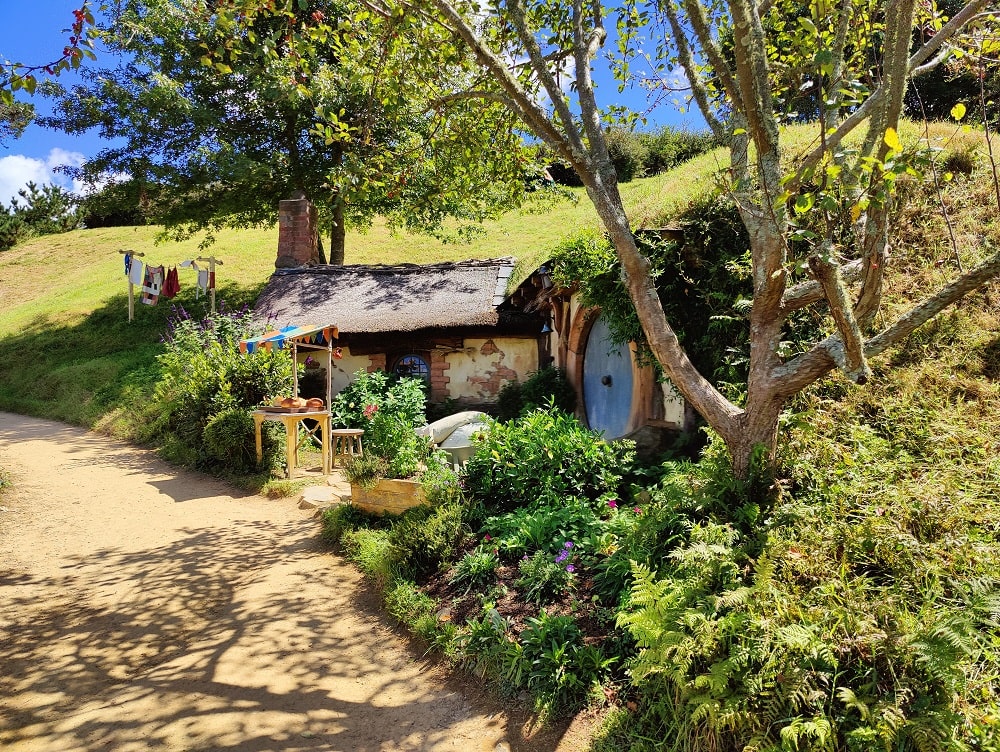 (For clarity, after the tour there is NO extra wandering around at your own pace). The tour takes about 2 hours in total.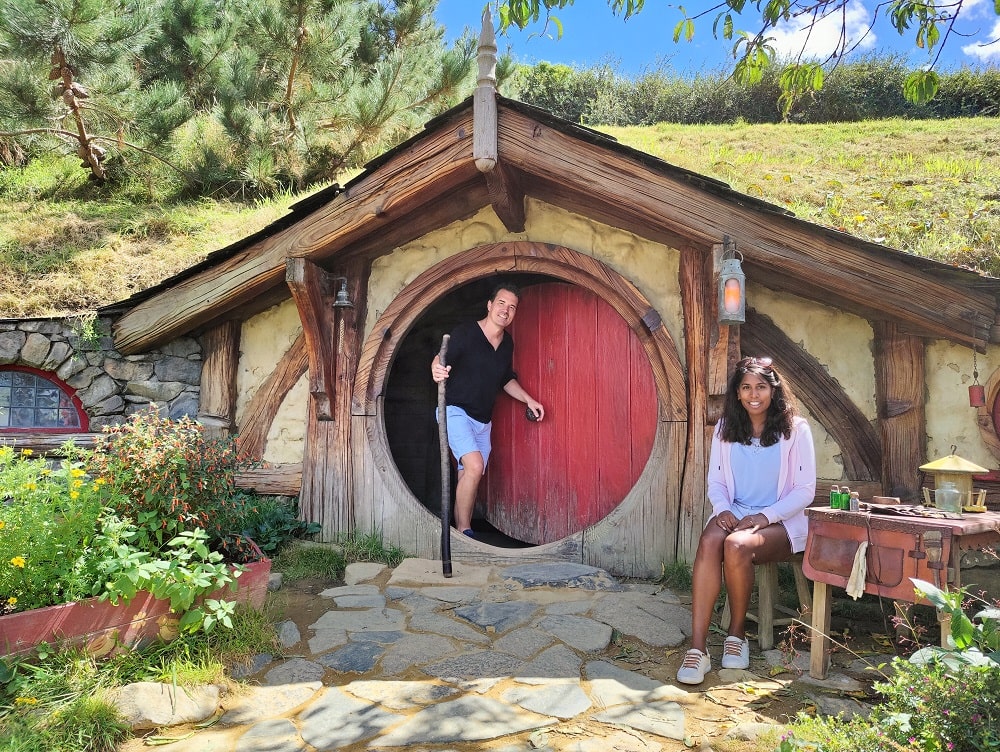 Top Tip: If you are a true Lord of the Rings fan, you may want to stay close to the guide for all the ins and outs and details of all movie-set aspects and attributes. However, you are free to move around (the group) at your own pace for great photos. (Personally, I found the group size a bit too large, you are unable to hear anything if you are at the back of the group).
Enjoy a nice Hobbiton ale at the Green Dragon Inn
The tour through Hobbiton ends at the Green Dragon Inn. Here you are served a (complimentary) choice of Hobbit Ale or Cider. A nice addition to the tour. After some free time around the Green Dragon Inn and the Windmill you will leave to the Entrance by bus again…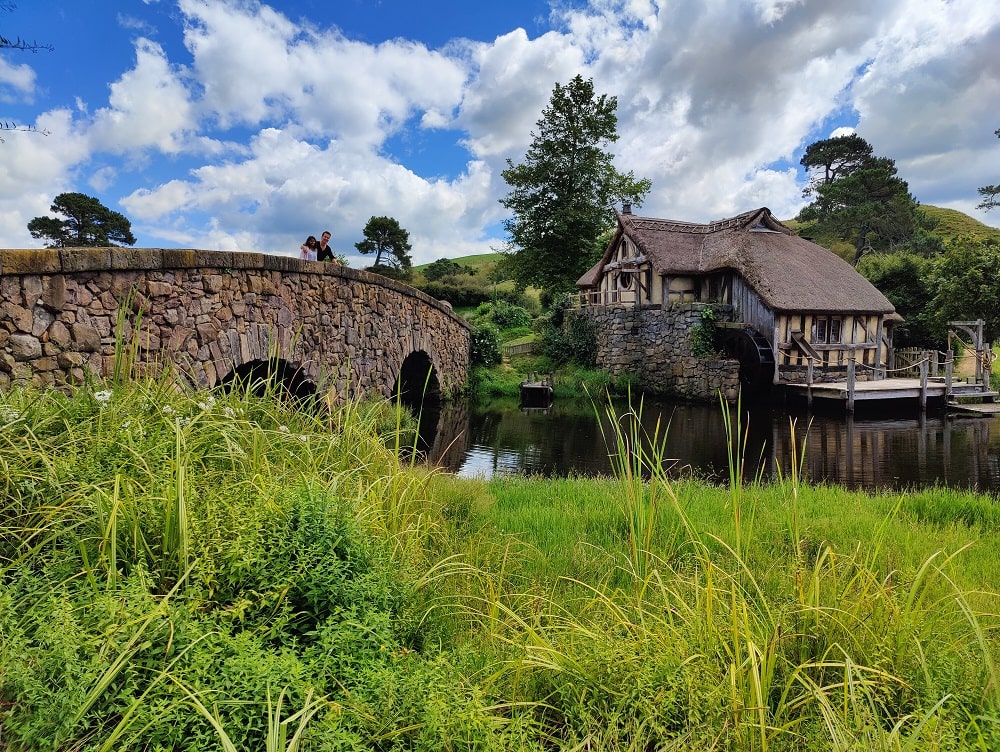 Looking back at a great Ghost around the Globe visit to Hobbiton! Travelling to wider New Zealand? Do also read about my other posts full of tips & tricks, do's & don'ts and ways to make your experience even better!…