How to save money in the UAE, Oman and the Gulf Region
Always wanted to visit Dubai, Abu Dhabi or the rest of the United Arab Emirates? Perhaps even thinking about extending your visit to Oman, Bahrain, Kuwait or Saudi Arabia? Likely that one of your considerations were the price tag, as these destinations do not seem to come cheap! I will offer you some tips on how to save money in the UAE, of which most tips will also be applicable to Oman and to some of extent the wider Gulf Region! Given I live in the UAE, I will keep updating this over time… Also, do not hesitate to drop me a message with your best tips! I will make sure to include them here!…
Tip #1 Save money in the UAE via ladies nights!
Alcohol is expensive in the Middle East (if even available), therefore one of the best money saving tips is to make use of the many ladies nights!
Over the years the 'ladies night competition' has taken excessive forms between the many bars and clubs in Dubai! Bars offering ladies 4 free drinks or even unlimited drinks are no exception. This means that you (if you are a lady) can hop bars and literally do not have to spend anything. Some beach clubs even provide ladies day, which means free access and drinks (and sometimes food) for the entire day! Just amazing!… I often wonder how these ladies night deals make economic sense from a bar/club perspective, but apparently it still does and you should grab these opportunities with both hands!
Tip #2 Save money in the UAE with Happy hours!
Yes, still alcohol related – but hey this will be a mjor expense item for most travelers! – You need to do check out where the happy hours are! Especially important for the gents and mixed couples, where many bars/clubs offer similar great deals as the lady nights! Some tips to save money in bars in Dubai (and applicable anywhere in the world):
Always ask for happy hour or promotions when receiving the menu, many times you will get an additional menu with great deals, the waiter did not offer to you before.
Check out nice bars and restaurants during the day. E.g. when walking to the beach and check the signboards on special promotions at certain timings or certain theme nights. Plan your evening(s) accordingly!…
Do some internet research and find out where and when the happy hours are!
Tip #3 Save money in the UAE via the Entertainer App
The Entertainer app is great and especially economical in case of longer stays or expecting higher expenses. The app works as an e-coupon system and offers various 1-for-1 deals in many bars, restaurants, spas, theme parks and attractions. You have to buy the app (which is valid for a year), hence when travelling to the UAE for a longer period of time, or when planning on many activities this will proof very useful!
To give an example we were planning to go to Ferrari World. The price of the (basic) Entertainer app was only slightly higher than the price of an entrance ticket. It offered a 1 for 1 deal for Ferrari World, so you could argue you got the entertainer app already free, just by going to a theme park! Other expensive items could include the many brunches that Dubai is famous for (which actually are all-in eating and drinking festivities, the 1-for-1 deal often applies here!). A true financial life-saver!…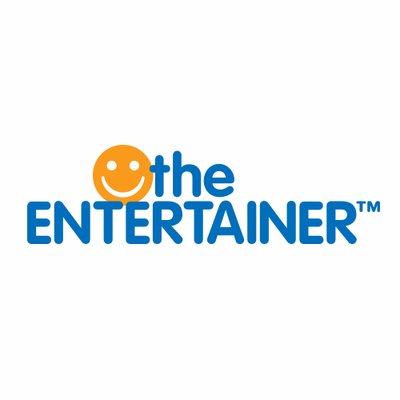 Tip #4 Save money in the UAE by wild camping
Another, more adventurous, way of saving lots of money in the UAE and Oman is to camp in the wild, and omit the highly priced accommodations. No worries, this is completely legal in both countries and for inspiration and more details read all about our Wild camping road trip in Oman. This is also a great way to explore the wider UAE, its deserts, its mountain ranges and its beaches. If planning to travel onwards to Oman, there is ample space to bring your camping gear in your rental car! As described in the Oman article both UAE and Oman have many hypermarkets (and malls) offering a wide range of low-priced camping gear. Time to start saving lots of money! Moreover, what better way to explore these two countries with their rich bedouin history than in a tent?
Tip #5 Use public transport or Taxis
Explore the city on your own, no need to book a tour or explore via the (touristy) hop-on-off buses! The Dubai Metro is a great to travel long distances! Especially between Airport, Down Town and the Dubai Marina area! The good thing: It costs next to nothing! You are a tourist anyway so you likely have time to spare!
Top Tip: The Dubai Metro is the longest unmanned metro line, making it ideal to sit in the front or in the back and enjoy the spectacular views fly by!
For the places that are more difficult to reach or are further away from the Metro line, do not hesitate to take a taxi! Unlike in many countries taxis in Dubai do not cost much! Especially when travelling with 3 or 4 people the shared costs are really negligible!…
Excited about UAE or Oman? Do check out my posts about Dubai, Abu Dhabi, Musandam, Salalah and my road trip through Oman.