Imprisoned in Ljubljana Slovenia
We visited Slovenia, and its capital Ljubljana as part of a larger road trip also passing Venice, Budapest, Bratislava, Vienna and much more…Even though we did not spend long here, ever since we are very enthusiastic about it… It is perhaps one of my most recommended European capitals, whenever I hear someone is planning to visit the region. You do not need much time, as the city center is fairly small and there are not that many tourist sites… It just feels like a quaint little town, and therefore ideal to relax and enjoy in between visiting larger (and far more touristy) cities like Venice, Budapest or Vienna.
Staying in Prison in Ljubljana Slovenia
A 'fun' way to spend the night is to book a stay in the Prison Hostel (Celica Art). It is a renovated and refurbished old prison, which kept a few original items intact, like the jail doors. The building and its surroundings have an artsy vibe, typical for Slovenia.. where around every corner there seems to be some artist painting, or art class happening.,
It is not the only time we stayed in a prison, there are similar setups, like in Perth, Australia…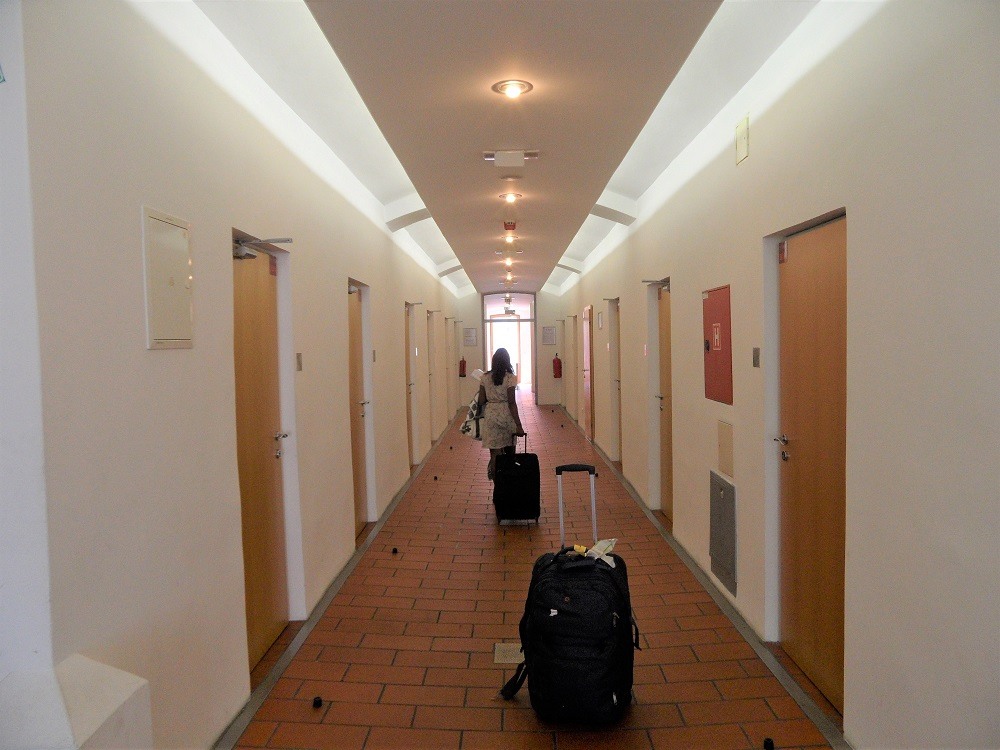 Top Tip: As with most of these type of accommodations, bring ear plugs, as the doors and walls tend to be less soundproof as your average hotel!
Ljubljana's sights
As mentioned, Ljubljana does not have too many sights, the city is ideal to discover the meandering streets and watch the crowd go by from its many terraces… Nevertheless a few highlights below that you should not miss out on!…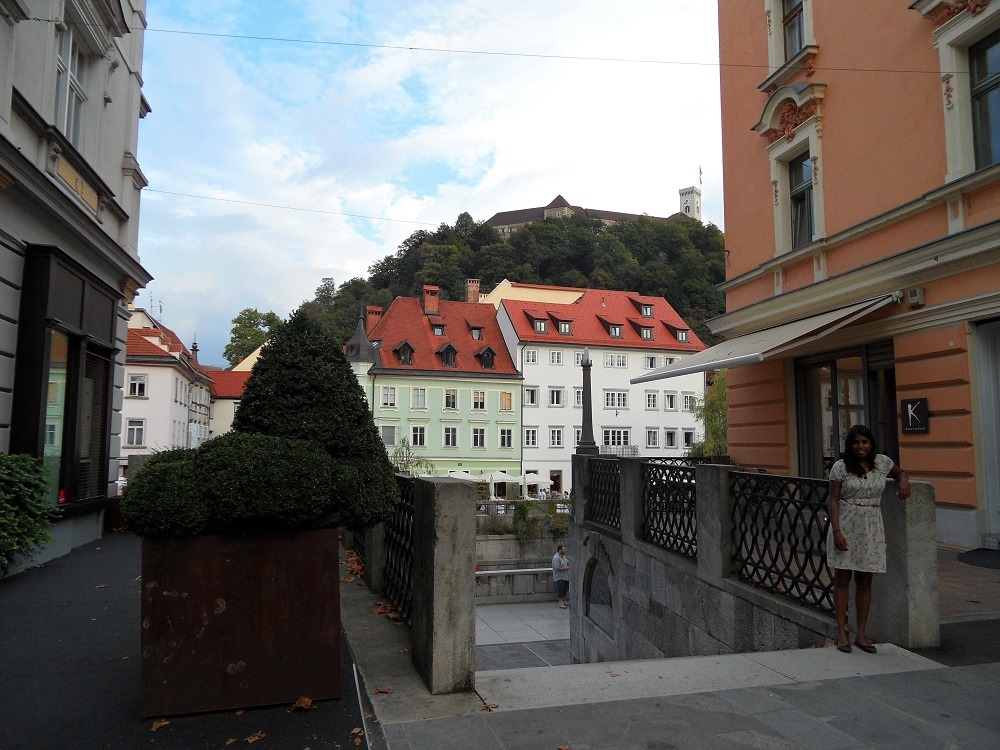 Dragon Bridge
An often recurring creature around Ljubljana is the Dragon.. It is depicted on the city's flag, the fortress and also most prominent on the Dragon Bridge.
There is a legend that the mythological hero Jason was the founder of Ljubljana, and he and his Argonauts killed a dragon. According to local legends, when a virgin crosses the bridge, the dragon statues will wag their tails.
Ljubljana Castle
Climb up the hill to Ljubljana Castle to enjoy the view!… This is the key landmark of the city, depicted on the capital's flag and was originally a medieval fortress. Yet again no shortage of dragons when visiting this hill top…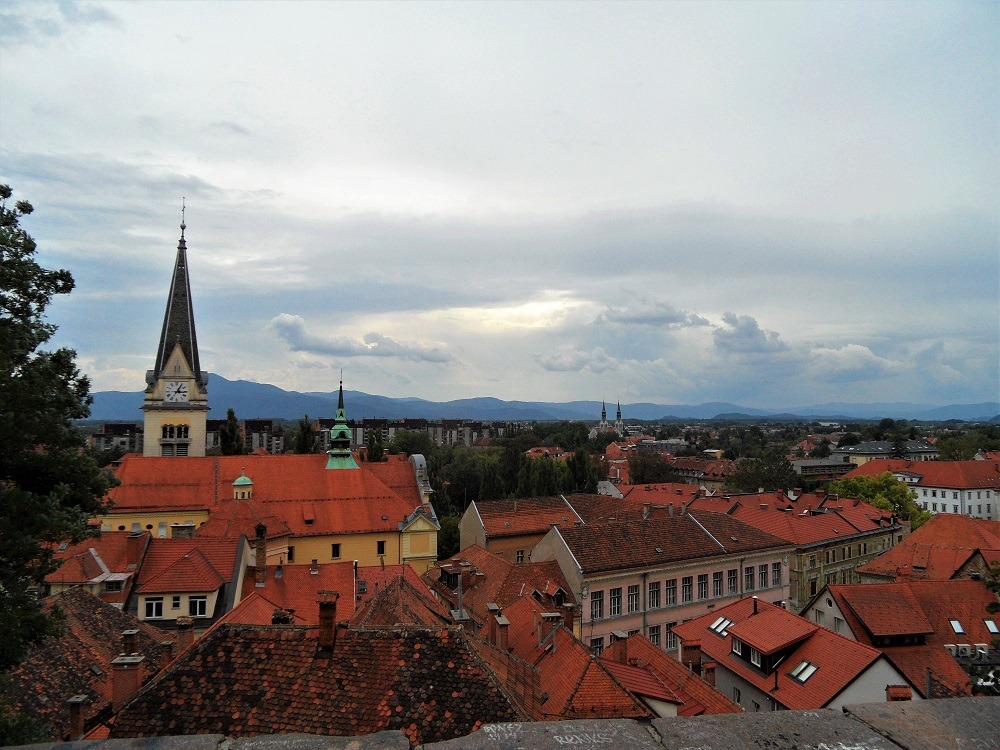 Explore the various city squares
Ljubljana has multiple squares, full of activity.. Check out the Congress Square, Preseren Square and Town Square… Great to sit and watch or visit the various museums…
Ljubljanica River
Along the Ljubljanica river, that crosses the city, you will find various terraces… When we visited the prices were unbelievably low (especially coming from over-touristy Venice)…
Top Tip: Ljubljana is definitely a place to 'splurge', as it will not hit your budget much!…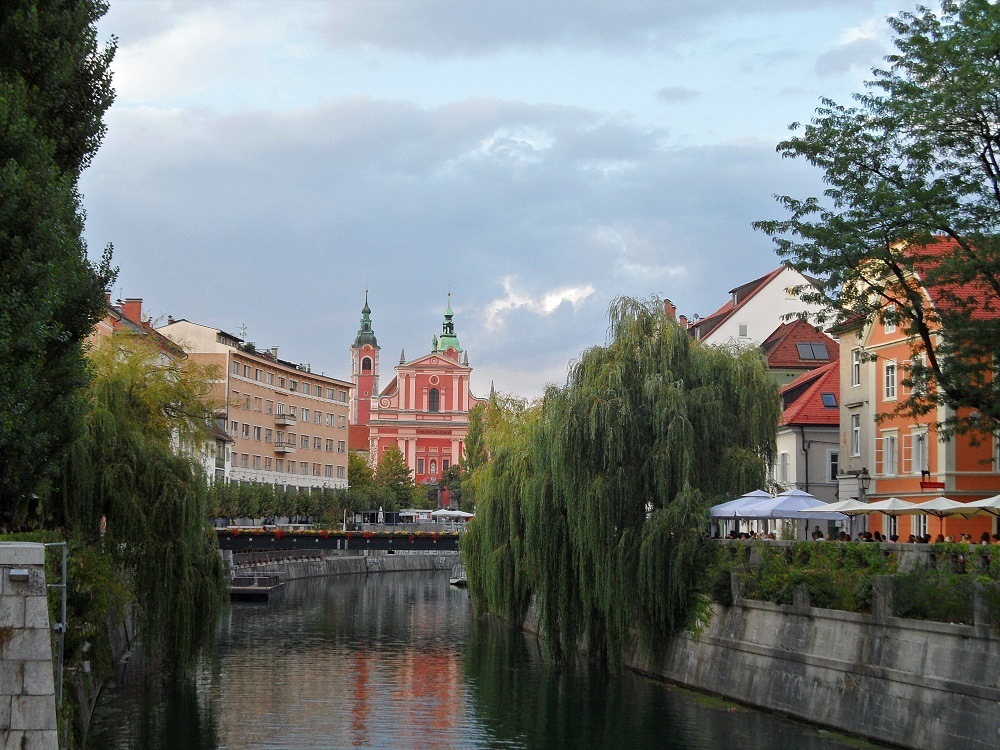 This brought the end of our Ghost around the Globe visit to Ljubljana, Slovenia! Make sure to also checkout the other posts about how to avoid mass tourism in Venice, and read all about Budapest!…