India's Taj Mahal and Golden Triangle
Don't get me wrong… if you plan to visit India then definitely ensure you have enough time! I love this diverse subcontinent and only travelling from one corner to the next will take up quite some of your travel days… However, depending on where you live, you could choose to pick a few of Rajasthan's Golden Triangle highlights in an extended weekend break… This is exactly what I did when I visited the Taj Mahal for the second time. In my case, I flew from Dubai, but anywhere from the Middle East, Sri Lanka, Nepal or wider (South East) Asia should be similar!…
Day 0 – Fly to Delhi
Delhi has a large and (depending on the type of visa or passport) very efficient airport! I was pleasantly surprised by its efficient customs processes. It is also possible to fly into Jaipur, as it also has an international airport at which you can arrive with a prearranged visa. However, Delhi has just far more connections.
Top Tip: Given it is a weekend break do only take hand luggage. It will make your travels far more efficient!
As always, I like to fly into my destinations the day before, after work. This meant we arrived in Delhi around midnight.
I recommend you find a cheap hotel next to the H Nizamuddin Railway Station. This is where you can take the fast connection train(s) to Agra. You can buy tickets here, although it is advisable to pre-arrange this with your tour guide!
Top Tip: We both had been to Delhi already… if you have not, you could decide to spend another day here! Do check out the impressive Red Mosque!
Day 1 – Take the train to Agra
You can go to Agra by car, although it takes (much) longer and the train will be more comfortable. Take the early morning train, so you arrive in Agra in less than 2 hours. Arrange with your guide to pick you up. In case of no pre-arranged guide, there are various taxis and tuk-tuks standing outside the train station, which will happily take you to your accommodation and/or directly to the Taj Mahal.
Visit the Taj Mahal
We went directly to the Taj Mahal. An added advantage of having a (trusted /pre-booked) tour guide is there is no issue with leaving your luggage in the car.
Although we usually like to visit sights at our own pace, having a tour guide helps to get some additional detailed information! Also, he helped us jump the queue and knew some funny photo tricks!
The Taj Mahal is stunning! Especially when you realized that this has all been built by hand, starting in 1632!
Top Tip: The Taj Mahal is closed on Friday! Do plan your visit accordingly!
Visit the Agra Fort
Almost equally impressive is the Agra Fort, which is actually a complex of multiple palaces. The fort provides great views over the Yamuna river and the Taj Mahal. Definitely do not skip a visit to this fort, as it is one of the best and well-maintained ones I have visited in India.
After visiting both sites we checked-in to our hotel. Also according to our guide, good food options (that avoid getting a "Delhi belly") are limited in Agra. You will do wise to book a bit higher-end and enjoy dinner at your hotel. We even ended up ordering room service and went to bed quite early. Remember you will likely be tired after a late night flight, an early morning and the impressions taken in during the day of the Taj Mahal and Agra Fort.
Day 2 – Drive to Jaipur
Given our guide was a Sikh, and we expressed our interest in this 6th largest religion in the world, we started our day with a visit to a Sikh temple. We had never visited before and it was a very interesting experience some of the customs and traditions. Whenever you get the chance, do try and visit, the people are friendly and strive to help anyone (regardless of religious belief). An example is the volunteers in the large kitchen, who are preparing free meals for any hungry passerby.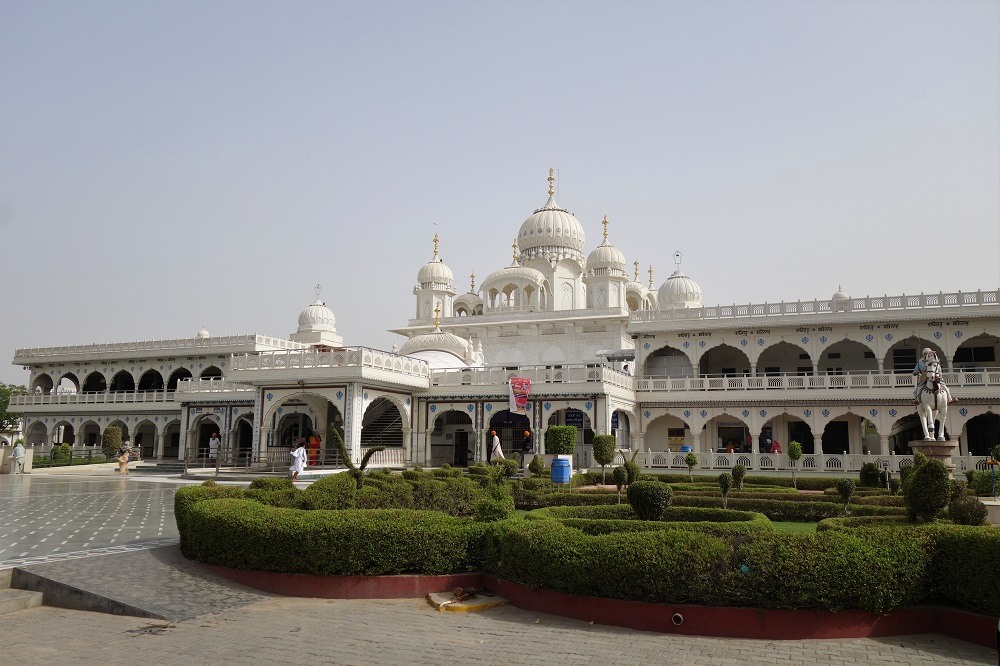 Fatehpur Sikri
On our way to Jaipur, we stopped at Fatehpur Sikri. A long-abandoned city, with a building style resembling parts of the Agra Fort. If bound for time, you could choose to skip it. It was the second time I visited this place and I remembered it more impressive than I found it this second time.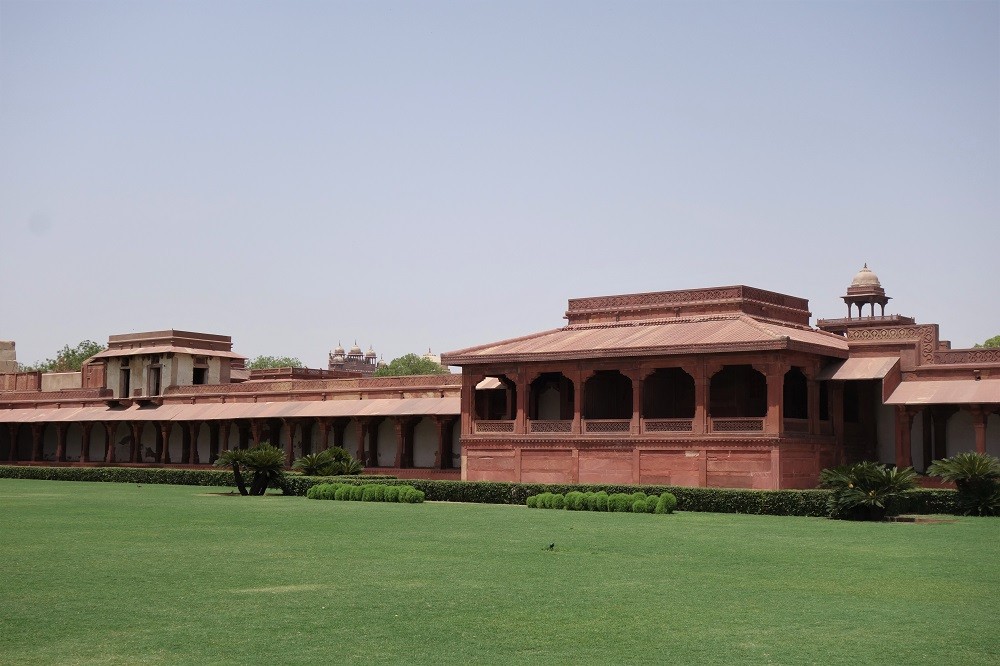 Abhaneri
A small detour from the main road between Agra to Jaipur takes you to Abhaneri. A spectacular stepwell, where the many stairs almost trick you into an optical illusion…
Jai Mahal and the Pink Palace
When reaching Jaipur, ask your driver to make a photo stop at Jai Mahal and the Pink Palace (Maha Mahal). Of course, you could also decide to visit these sites (although the outside is more impressive than the inside).
We checked in to our hotel at the end of the afternoon again. The good thing about India is that luxury does not (have to) come with a large price tag. Fine dining options and exquisite beverage are relatively low priced. We first enjoyed some drinks in our hotel, before heading to one of my favourite hotels worldwide…
Dine at the Rambagh Palace Hotel
As mentioned luxury does not have to be expensive in India, however staying a night at the Rambagh Palace will set you back quite a lot. However, enjoying dinner at the outside terrace is grand! Compared to Indian prices it is expensive, but prices are average compared to Europe (or Dubai or Singapore). Definitely "splurge" here on some nice food and the amazing ambience of the palace around you. Before or after your dinner do check out the interior as well!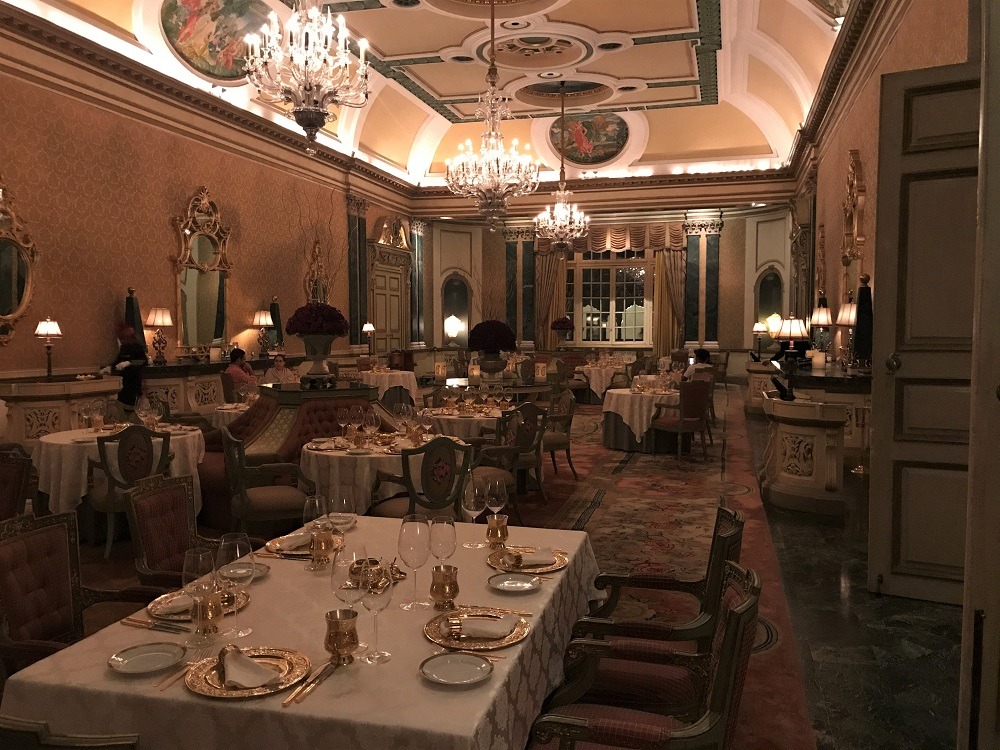 Day 3 – Departure and Jaipur fort (optional)
Depending on where you fly from, how much time you have left and your interest you can include Jaipur fort in your itinerary. You could also choose to include this in your Day 2 itinerary instead of Fatehpur Sikri. We did not visit the fort this time, however, I visited this on an earlier trip…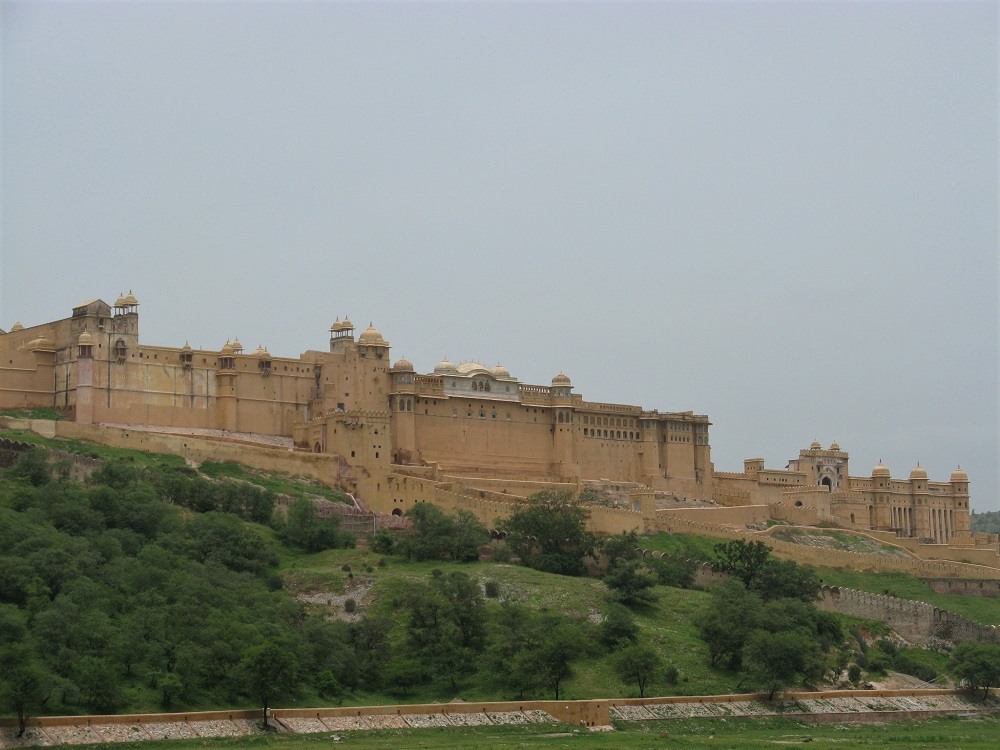 We, conveniently, flew home from Jaipur airport. In case there are no direct flights to your home you should opt for a car ride (or train where possible) towards Delhi…
I hope you enjoyed this brief Golden Triangle trip through Rajasthan! Let me know in case of any thoughts, suggestions or questions! Happy to think along… Or let me know how your Ghost around the Globe experience was!…