Komodo: the last place to meet dragons
Unfortunately – or perhaps a bit fortunate for the human race – spectacular Dragons like in Game of Thrones do not exist in real life. However, one creature roams our planet that likely comes closest… Certainly in terms of deadliness; the Komodo dragon.
Rinca Island
The Komodo dragon mainly lives on a few small islands (Komodo, Rinca, and a few others) of the coast of the Indonesian Island of Flores, also famous for spectacular snorkeling spots.
Regardless of which island you plan to visit, you will likely depart from Labuan Bajo on Flores Island (unless you book a multi-day boat tour from e.g. Bali). This sleepy town serves as a base to explore the surrounding islands and reefs.
Top Tip: We decided to go to Rinca Island. It is closer to Labuan Bajo and has a better chance of spotting the Komodo dragons!
As soon as you arrive on Rinca Island you will start to carefully look around. The island looks just like the other islands surrounding Flores, but feel you need to watch your step. When walking to the campsite we already saw a few Komodo dragons resting close to the path. They seemed to be all minding their own business, not looking too scary or deadly. The camp is the best place to spot the dragons as this where they find most food (spilt food but likely also the nearby monkeys and deer).
During our visit, a group of dragons lay next to the ranger office. Again the animals look lazy, slow and not that threatening at all. That is until you look at the way the local guides and rangers are keeping their safe distance and respect the animal you are sure to do the same. One of the rangers threw a rock a few meters next to it to demonstrate how fast and ferocious these giant lizards can be. All of them jumped up and rushed to the object, only to discover it is no food and turn back into their lazy comfort.
In addition, we also were lucky to see a baby Komodo dragon! This depends on the season when the eggs are hatching… We visited during the June-July period.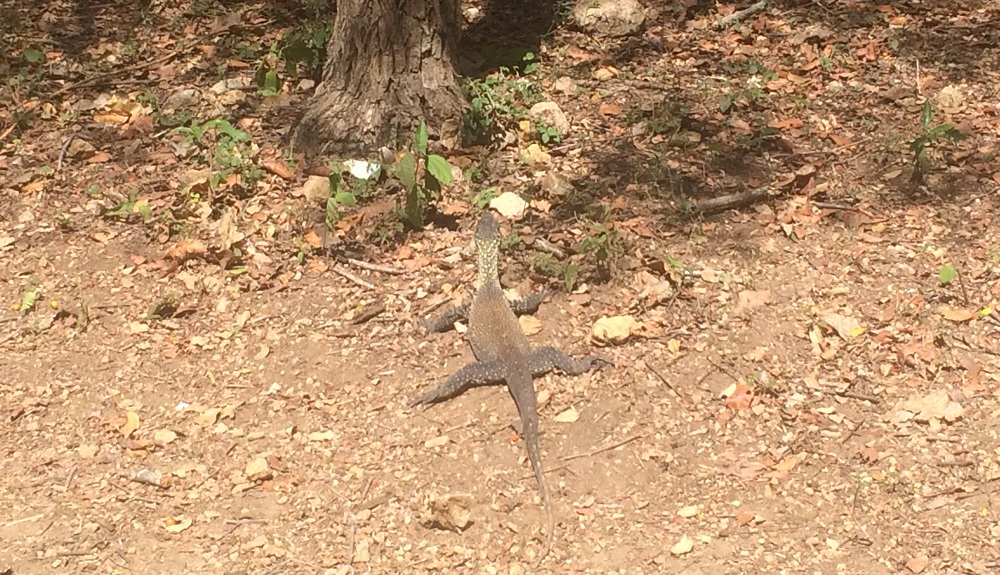 Hiking the island
After witnessing the spectacle at the ranger station, we still had to hike the island as planned, over small pathways and through bushes. Unfortunately, or fortunately, we did not come across any dragon during our hike. We arrived at Rinca Island a bit late in the morning and the Komodo Dragon is most active during the early morning. The hike was still worth it as Rinca Island has beautiful scenery. It has many viewing spots to overlook the island and the sea.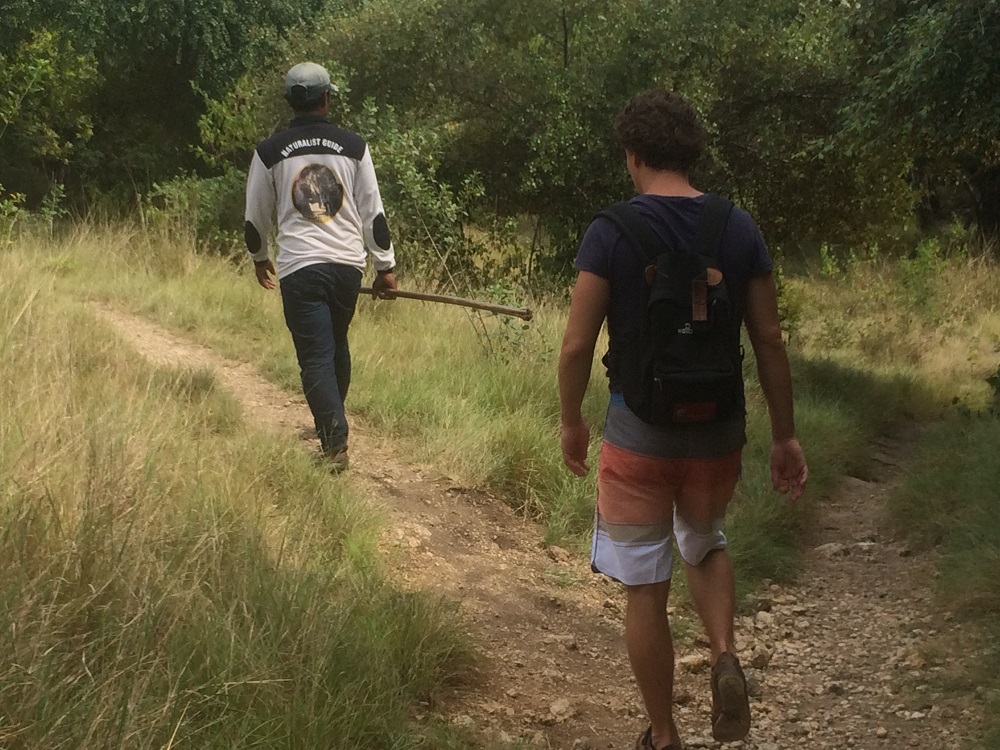 During our hike, our local guide from Rinca island explained that he knew many people who have been killed by Komodo dragons. In addition, he mentioned that if you get bitten the only antidote is in a hospital in Bali, which is 2.5 hours flight from Flores. My view this does not seem logical at all, given Bali does not have any Komodo Dragons. I would make far more sense to move the antidote and treatment to Flores, which is still a 1.5-hour boat ride away.
Top Tip: DO NOT GET BITTEN!
Why are the Komodo dragons so deadly?
It is the largest living species of lizard, growing to a maximum length of 3 meters (10 ft) in rare cases and weighing up to approximately 70 kilograms.
It was long believed that the Dragons have very bad mouth hygiene. So bad even that their saliva contains deadly bacteria from rotting flesh. A bite alone would kill its prey over time due to bacterial infection. After a successful bite, the Komodo Dragon only needed to find their prey and eat it. However, this has been proven wrong in 2009, when researchers found that the Komodo dragon does possess a venomous bite. The venom causes inhibition of blood clotting, lowering of blood pressure, muscle paralysis, hypothermia. This ultimately leads to shock and loss of consciousness of the prey.
In addition, as mentioned, they look lazy but can be very fast! With up to 20 km per hour… You will not be able to outrun them!
I always had a visit to the Komodo dragon high on my wishlist! It is a very special animal to come eye-to-eye with! Apart from this, the scenery and especially the snorkeling is just amazing! You clearly are far away from Indonesia's mass tourism. Do include in your itinerary! Do let me know what you think and share your experiences via Facebook or Instagram!
Interested in another special animal encounter? Read all about my Ghost around the Globe experiences on Gorilla safari in Uganda!