Magical Myanmar: all you need to know
Reading time: min | Published on:
Myanmar (formerly known as Burma) is a magical place in many ways… The people may be the nicest we ever met worldwide and its natural beauty and ancient historic sights are just amazing! The country has been under a totalitarian regime, and was closed to the public for quite some time over the last century… You still experience the aftermath via its underdeveloped infrastructure and logistics. Then again, did I already say the people are very nice, positive and helpful? All the more reason to dive into magical Myanmar!…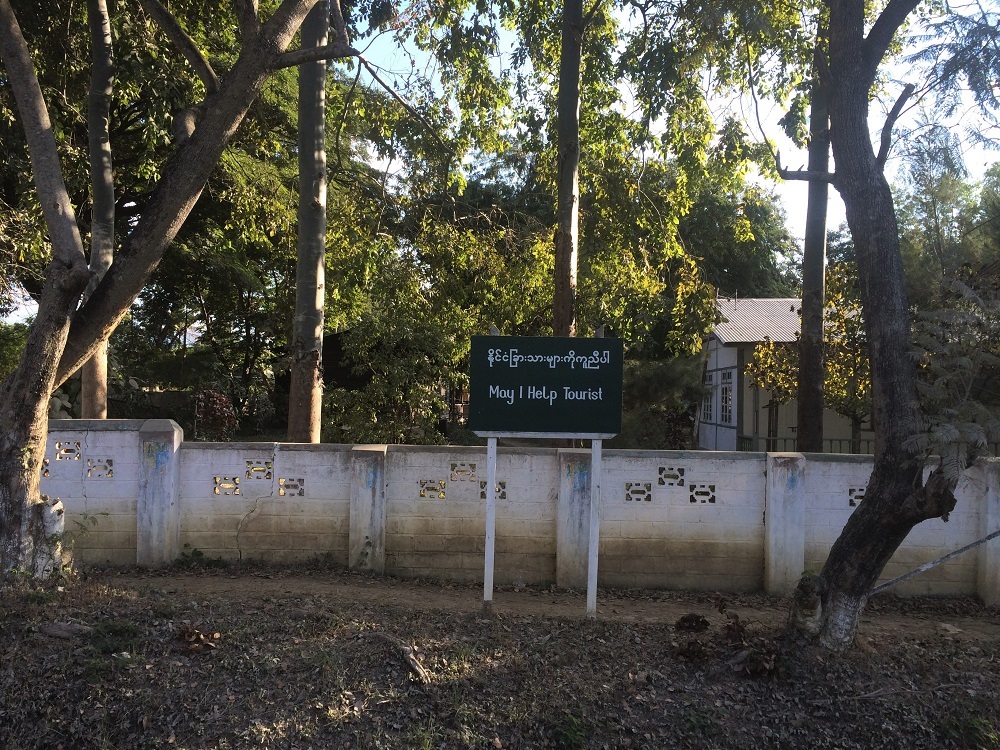 Getting around Myanmar
Given Myanmar was closed from the rest of the world for a long time, its infrastructure is far less developed. Keep this in mind when travelling to Myanmar, things take time, can be delayed, or even cancelled.
Domestic flights in Myanmar
The fastest way to get cross country is by flight. Although booking (and getting on) flights can be quite a challenge via 'dodgy looking' websites. You will often wonder if your booking is now confirmed or not.
For our first internal flight to Inle Lake we had to first arrive on the ground (from Singapore to Yangon), before we could (physically) confirm our booking and get on the flight. After arrival we had to go to a some airline back-office at Yangon Airport. Our 2nd flight from Inle Lake to Bagan all went well, but we were less lucky with our 3rd internal flight, where we could not get booked on our flight from Bagan to Yangon. So we had to arrange a night bus, more on this later…
I am also sure that some people may just miss their flight due to not paying attention. Flights at the departure gate are only announced last minute in and often not in any understandable form of English. There are people walking around with 'signboards' but they are fairly easy to miss as well… Definitely some room for improvement, but quite the experience!…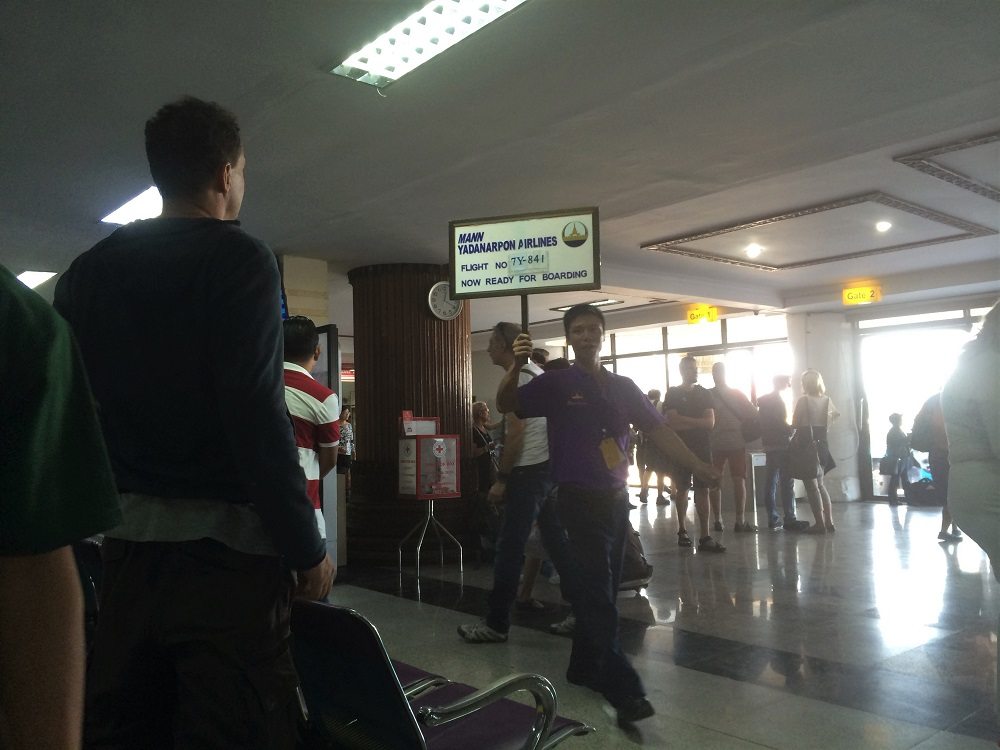 Taking a bus in Myanmar
First of all Myanmar is huge… combine this with Myanmar's roads which are slowly being renovated, long travel times are guaranteed! Especially in case you are planning to travel by bus. As mentioned, on our last stretch from Bagan to Yangon we did not have a choice (our flight was overbooked, or actually we just did not have confirmed seats up to reaching the airport). We took the bus (taking at least 10 hours drive from Bagan to Yangon). Buses are quite comfortable and cheap, they just take much longer.
Top Tip: If traveling low budget, do use overnight buses. This saves you costs compared to flights, gives you more time during the day to explore, and also saves you money on an overnight stay!…
Discover Inle Lake and Nyaungshwe
Whether you arrive by bus, or as we did, via tiny Heho Airport… It is likely you will stay in Nyaungshwe. This small backpacky-vibe town is the ideal base from which to discover Inle lake.
Nyaungshwe cycling tour
Most boat tours to Inle lake will depart in the morning… If you arrive earlier on the previous day I recommend to do an afternoon cycling trip through the rural surroundings (our accommodation provided cycles for free).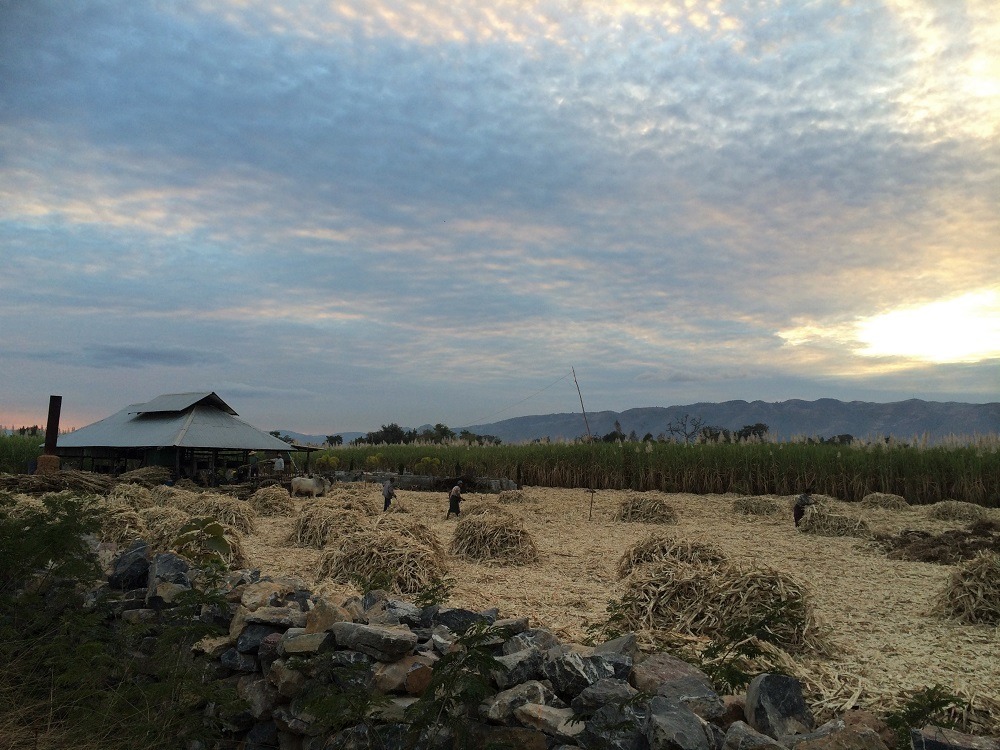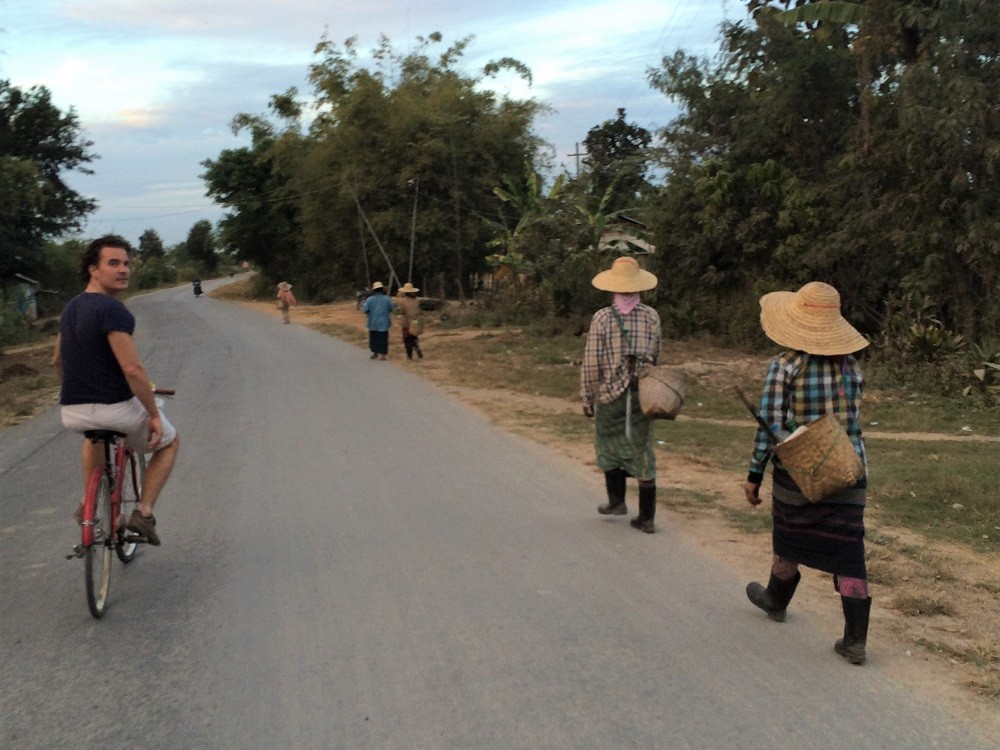 Top Tip: Do visit Red Mountain vineyards, it seems a bit out of place here in tropical Myanmar, but it actually is a vineyard! Wines may not be of great quality, but the views and setting is amazing! (if not planning a cycling tour, get a riksja or moped to take you here!). Amazing!…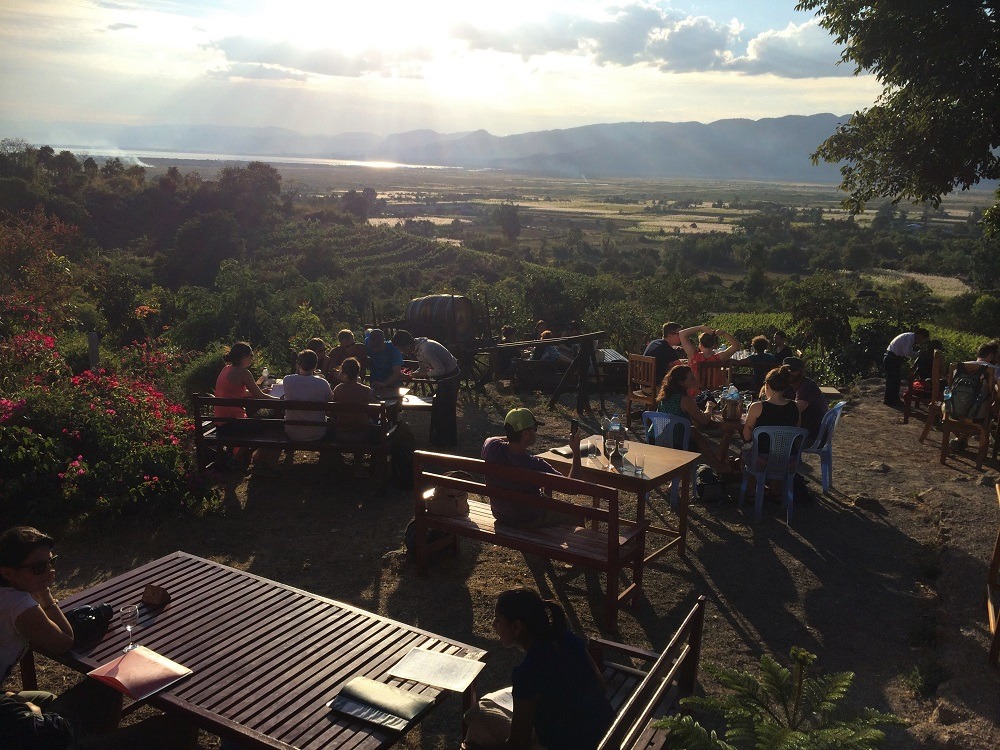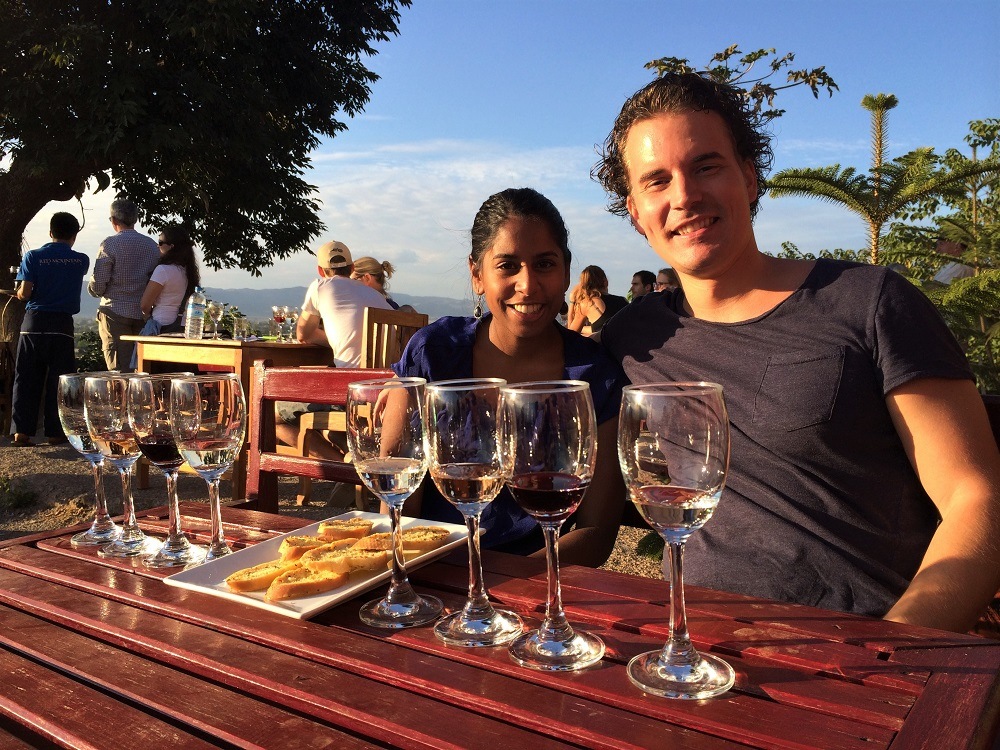 Traditional Myanmar: Inle Lake
The next morning we took off on our boat trip to Inle lake. We organized this via our accomation, but don't be afraid, as in most of South East Asia, tour operators will find you to take you on a trip! No doubt about it…
When visiting Myanmar I would always recommend to include Inle Lake, even though at first I was afraid that this may be 'just another lake', this area is still so pristine. Of course you see modern technology seeping in to day-to-day life. However, most things, like the way of fishing, the handicraft (despite most of it is likely done for tourists) and the way of building their stilt houses, all has a very traditional feel to it! Just let your boat captain do his magic with his longboat, sit back, relax and take in the beauty!…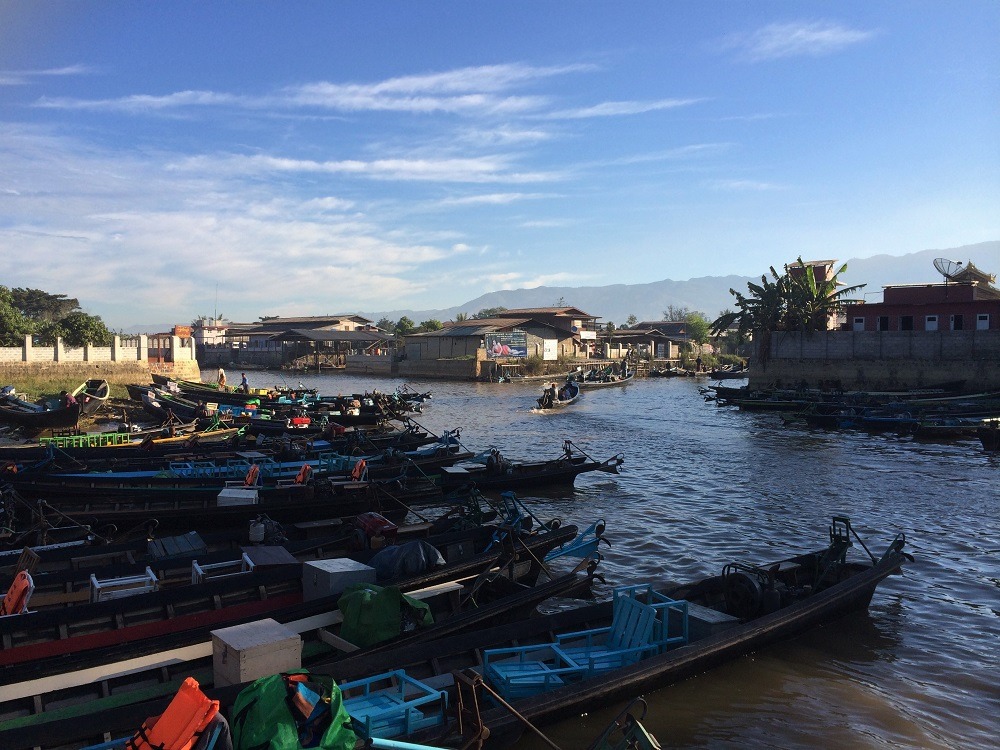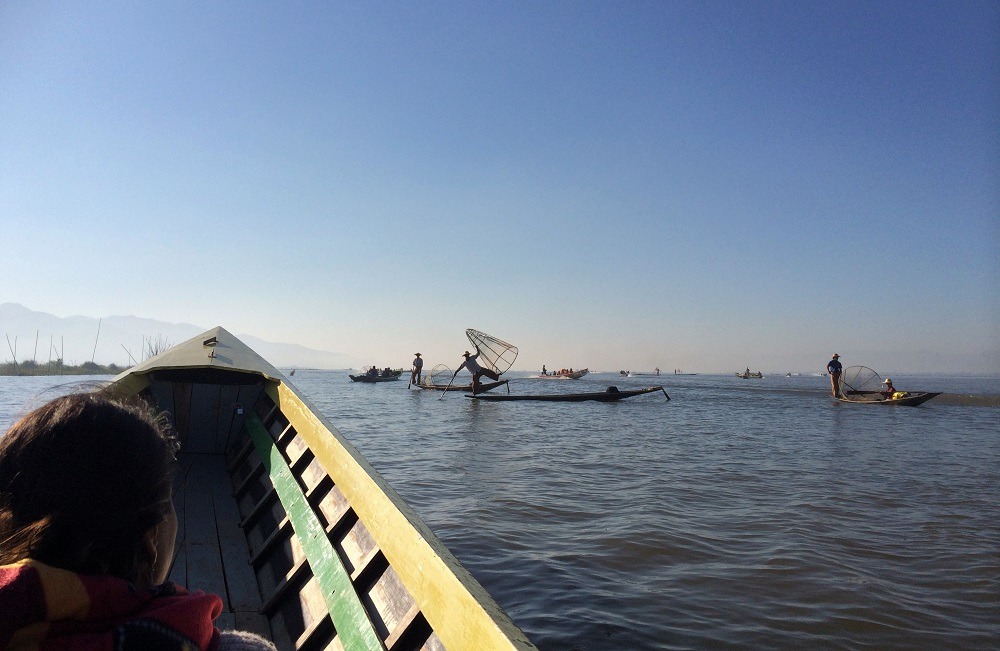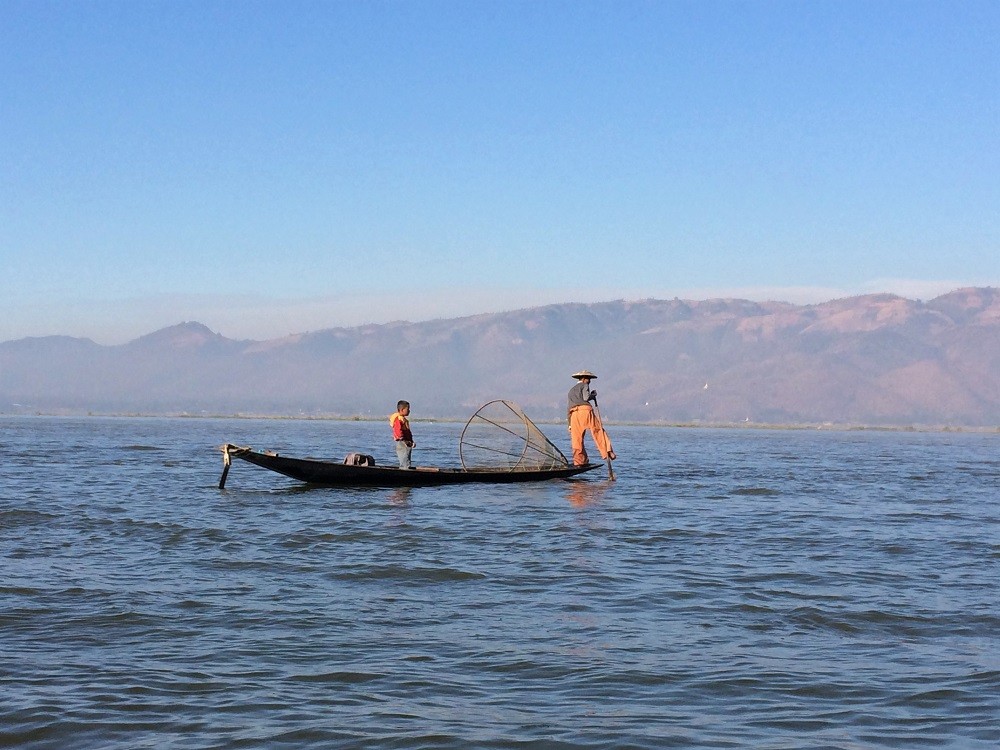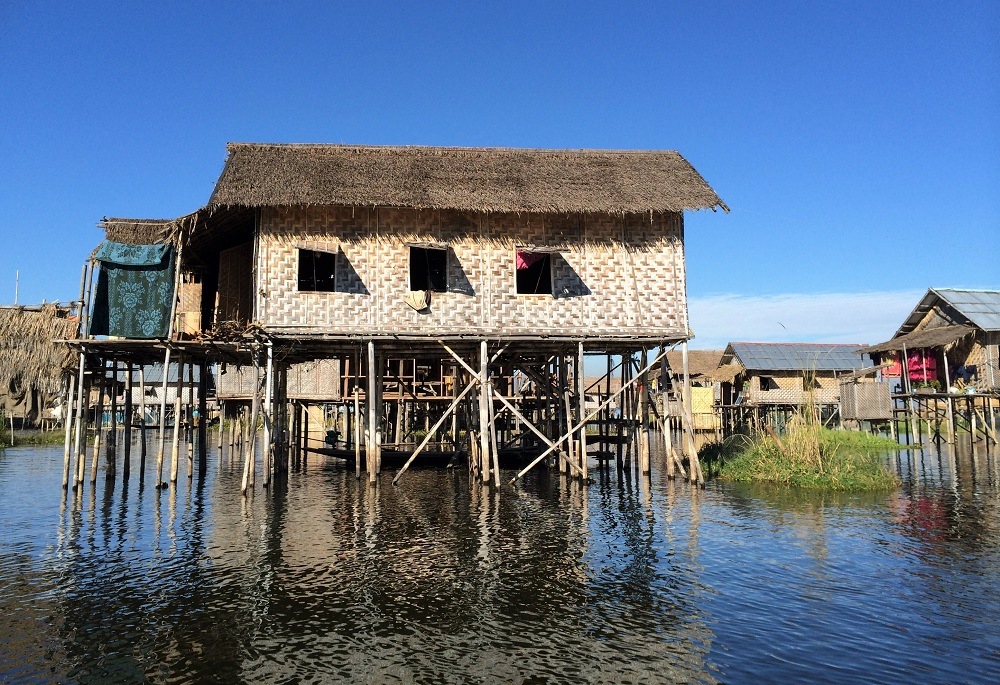 Top Tip: Do dress warm, as it can get quite chilly, especially on the open water at higher speeds!
Top Tip: Do interact with the nice Inle people! Likely one of the warmest people I met on my travels. You have plenty of opportunity on the various markets, handicraft factories, villages and temple complexes!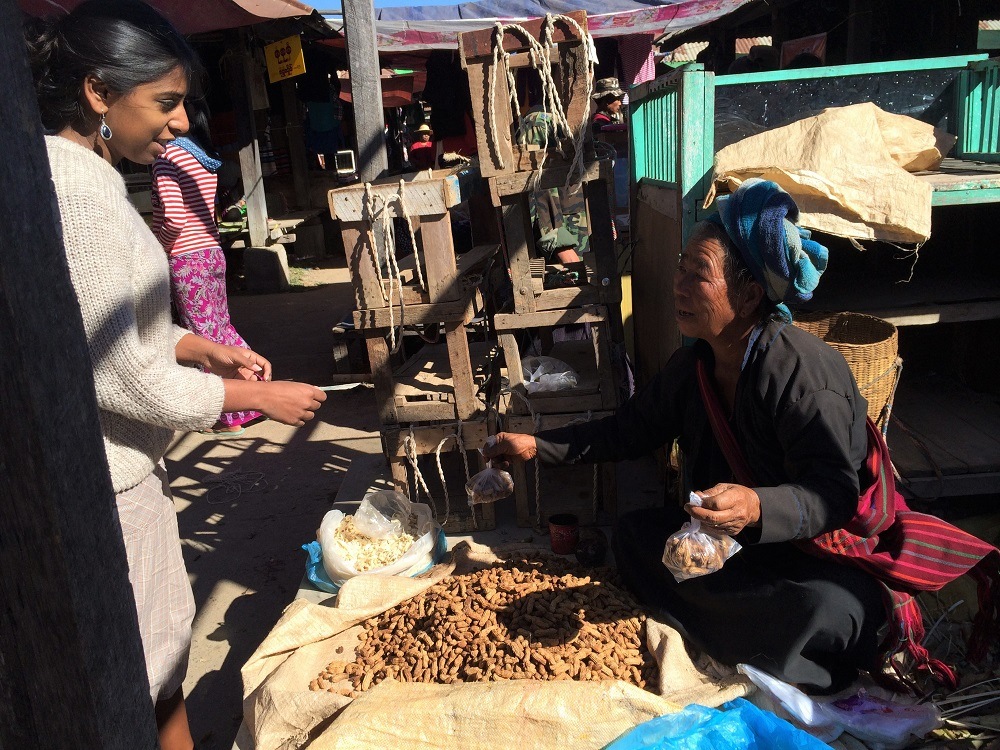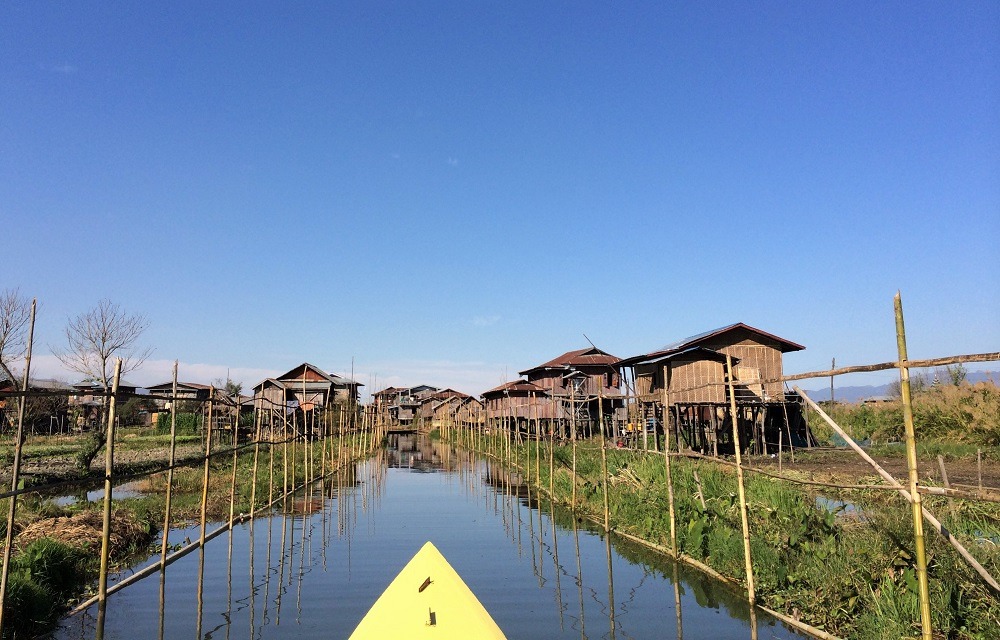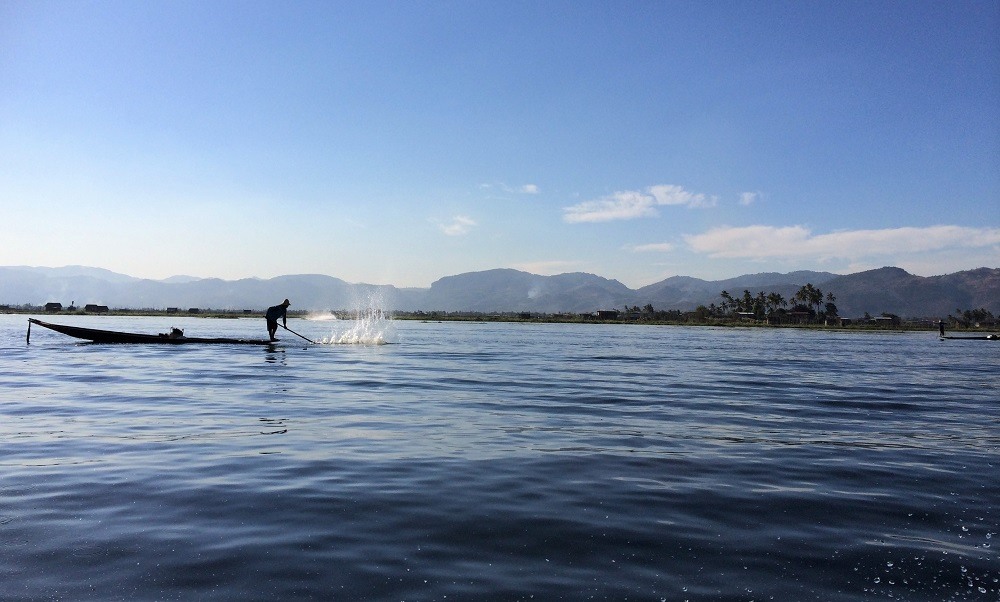 Shwe Inn Dein Temple
As part of your tour, you also visit the far other side of Inle lake, various small canals lead to leading to the Shwe Inn Dein Temple and various other complexes…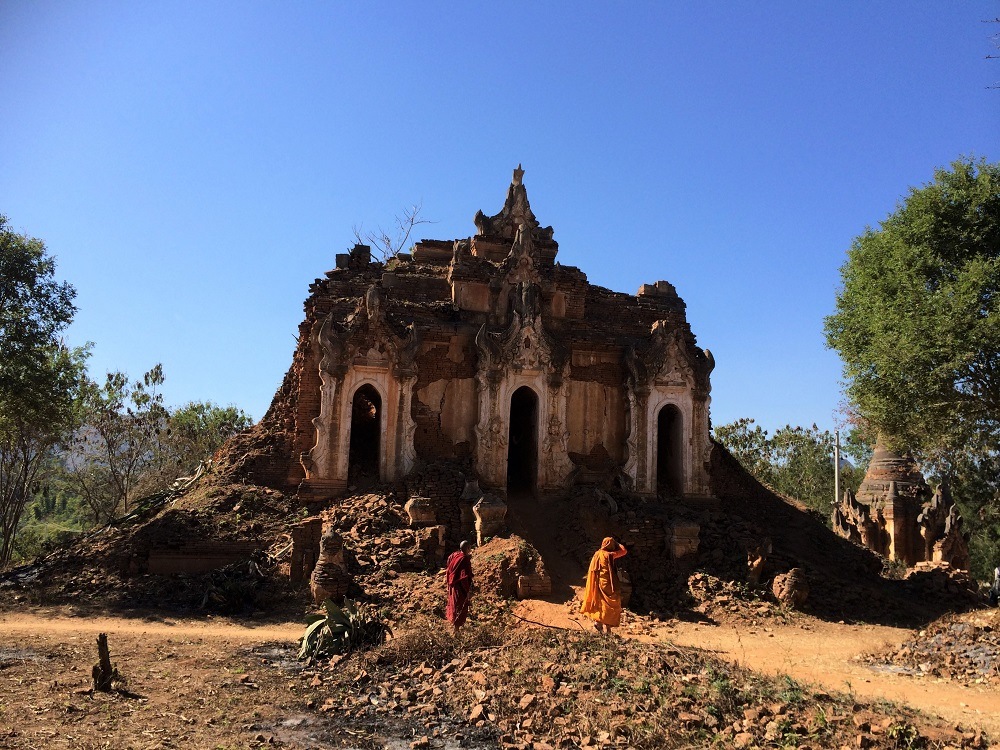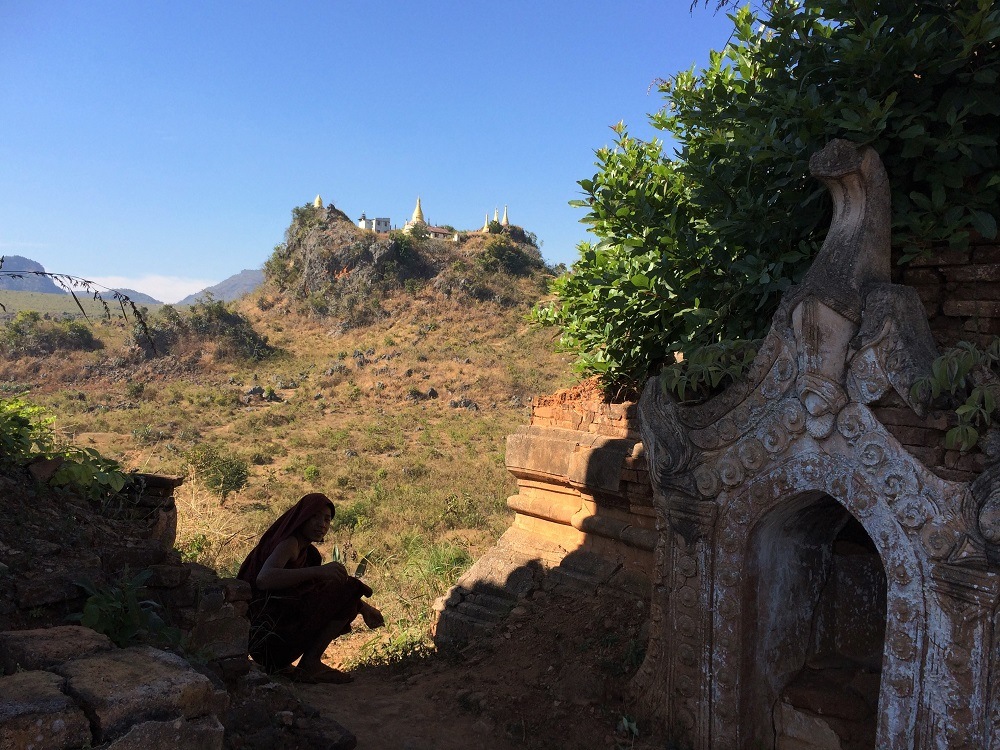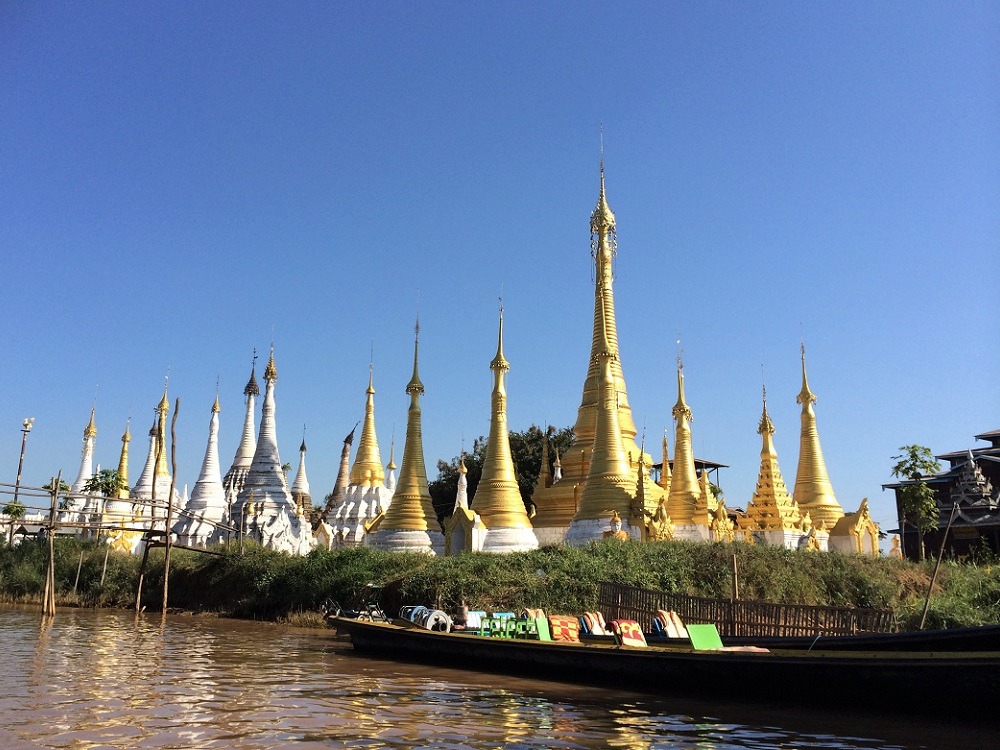 Kayan People (long neck tribes)
During your visit to Inle Lake (and other parts of Myanmar) it is likely you will encounter Kayan people… Easily recognizable due to the brass coils around their neck. Contrary to common belief, these coils do not lengthen the neck, instead the weight lowers the collar bone.
It was not the first time I met Kayan ladies, on earlier travels I met some in Tachileik, the border town with Thailand… Here quite a few Kayan people originally took refuge from the earlier regime. You can still find them here (and in Northern Thailand). But beware! That experience was more like visiting a zoo. You had to pay an entry fee to the village and various tribes were performing dances. It had a bit of an inhumane and over-touristy feel… Nothing like this encounter at Inle Lake!…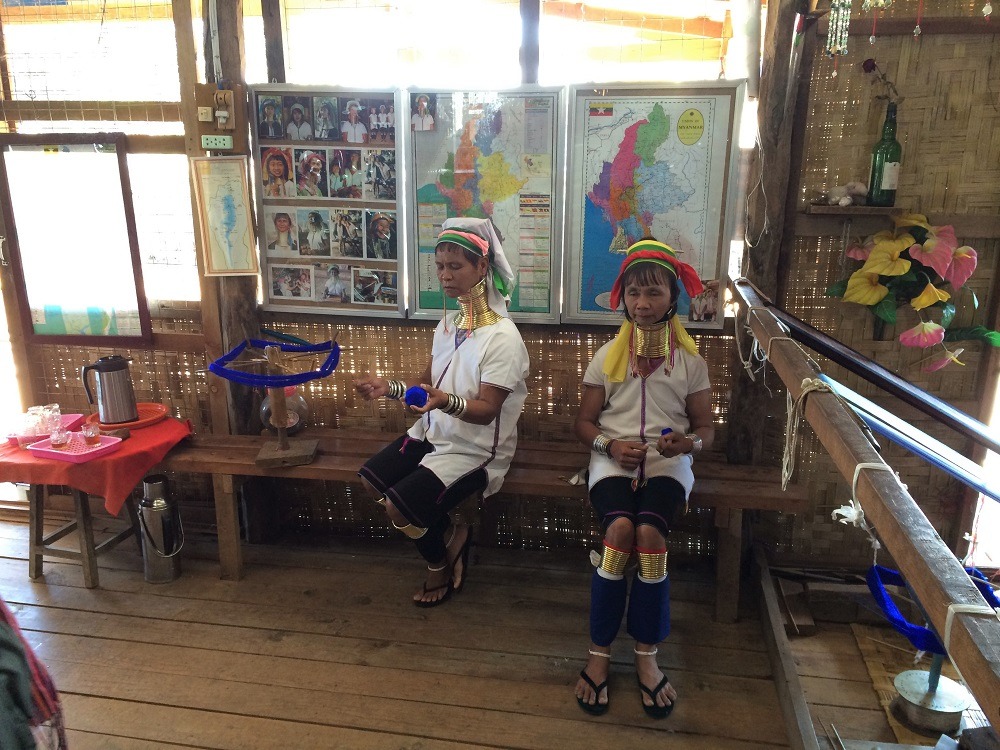 Visit Magical Bagan
Likely the most famous site of Myanmar is the ancient city of Bagan. The city was the capital of the Pagan Kingdom, which unified the regions that would later constitute modern Myanmar. During the kingdom's height between the 11th and 13th centuries, 4,446 Buddhist temples, pagodas and monasteries were constructed in the Bagan plains alone, of which the remains of 3822 temples and pagodas still survive to this day! All for you to enjoy!…
Tips to explore Bagan
Obviously, you will never have enough time to visit all remaining sites. Even if you would do 10 a day, it would take you more than a year… The beauty of this place is that there is just so much to see, you are really immersing yourself in a landscape of temples, like man-made hills.
Top Tip: Rent an (electric) moped! You find them anywhere, and most accommodations can provide these!… It is the best and fastest way to zoom through the small dusty roads and cover as much ground as you can (without making noise)!
After an (electric) cycling round through the area, find one of the larger temples to watch the sunset! Every time you find yourself on a higher viewpoint you will be again amazed on how large this historical site is!
If you are a (white / western) tourist, chances are that the local population finds you as interesting as the Bagan site itself! Hence, expect the necessary photos taken with you!…
Myanmar's Hot Air Balloon
Another way of creating a great vantage point is by booking a hot air balloon ride. These depart in the early morning for a sunrise experience!… We booked our Myanmar trip quite close to our date of travel and these tours were completely booked out (at least the ones we could find online). So book as early as possible! Another thing to take into account are the costs! I am sure it will be a great experience… But if you are unlucky, or if it does not fit your budget, I have an alternative that provides you with a similar view and for a fraction of the costs…
Interested in Hot Air Ballooning? Do also check out my Luxor Hot Air Balloon adventure in Egypt! Here I share great tips to make the most out of your Hot Air Balloon experience, anywhere in the world!…
Bagan Viewing Tower
Although the modern structure is a bit of a crime to the natural and historic beauty of the surroundings, the Nan Myint Tower proves to be a great alternative for those who do not wish or are not able to take a balloon ride over the valley. Still, it provides similar views and I certainly recommend it!… During our visit there was hardly anyone… But during sunset it can get pretty crowded..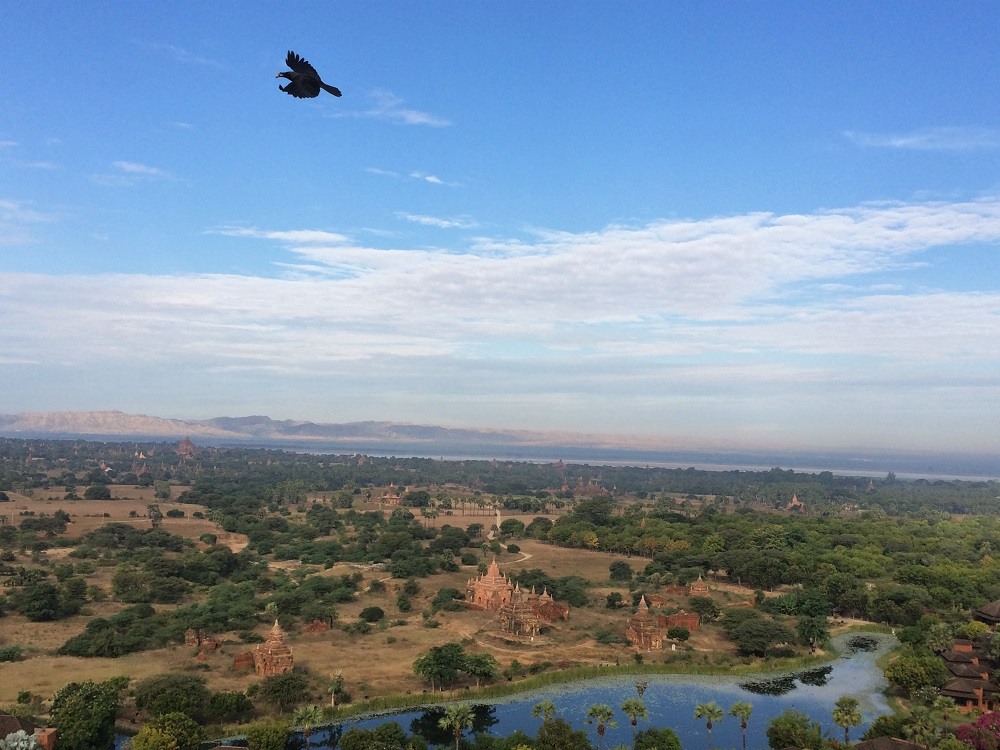 Bagan's luxurious hotels and restaurants
Good to note is that Bagan has various luxurious resorts, we stayed in a simple accommodation but did like to 'splurge' in the various resort restaurants for lunch and dinner! It is clear that the Bagan valley has been a tourist hot spot for a long time (in comparison to places like Inle Lake)…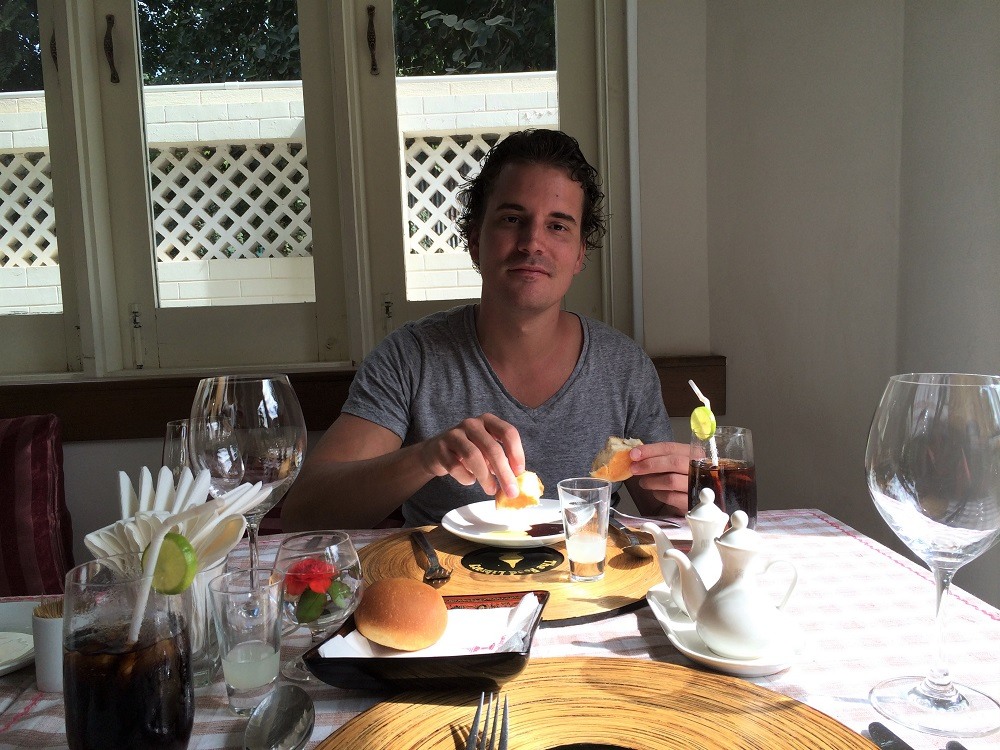 After 2 days of touring Bagan it was time to move further, originally we planned to fly the next morning to Yangon. However, as mentioned, we had to take the night bus. But with the name Joyous Journey Express and slogan The Way The Truth The Life of this bus company what could go wrong!… Jokes aside, the travel went quite well and was fairly comfortable…
What to do in Yangon?
Yangon (formerly known as Rangoon) is the largest city in Myanmar. It was the capital until 2006, until the government announced Naypyitaw as the capital. The city is a mix of British colonial architecture, modern high-rises and gilded Buddhist pagodas that define the skyline. It is nice to experience Myanmar's everyday life, however compared to sites like Bagan and Inle Lake, and other large cities in South East Asia it is not a must visit!
Top Tip: Most (if not all) international flights will arrive and depart in Yangon. Given the high chance of domestic travel delays, plan Yangon at the end of your trip! This way it is a buffer in between Myanmar's key sights and your international flight out!
That having said, we did enjoy Yangon, with so many religious sites and pilgrims visiting it is a spectacle just walking the streets. For example, I never in my life saw so many girl monks in my life (easily recognizable at their pink clothing). Below I will share some key highlights of Yangon…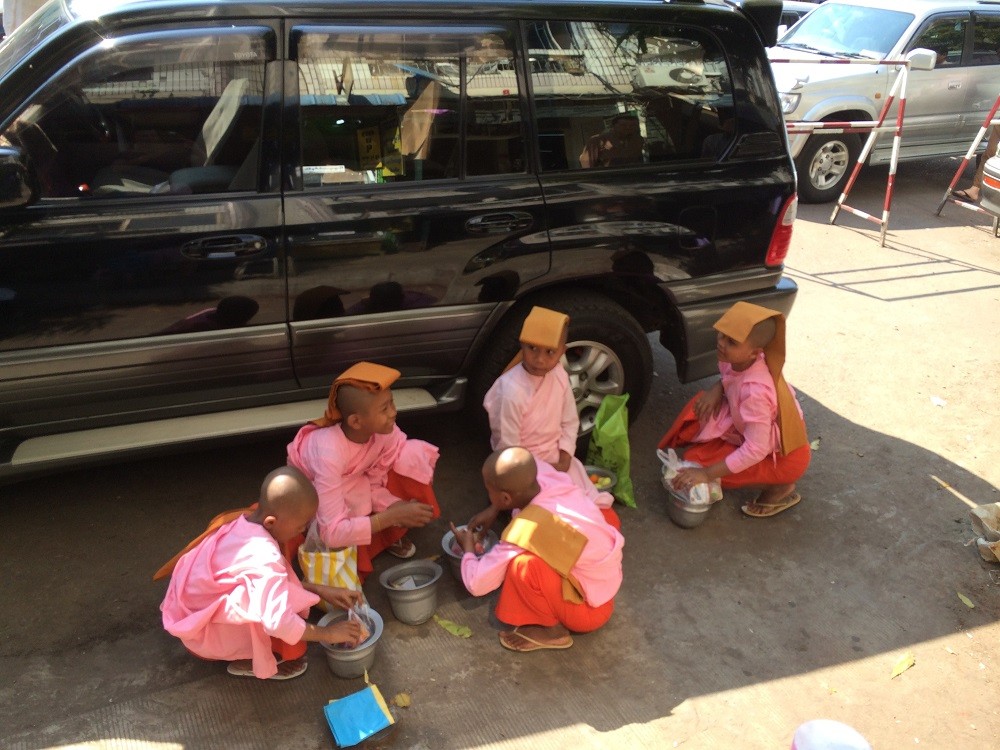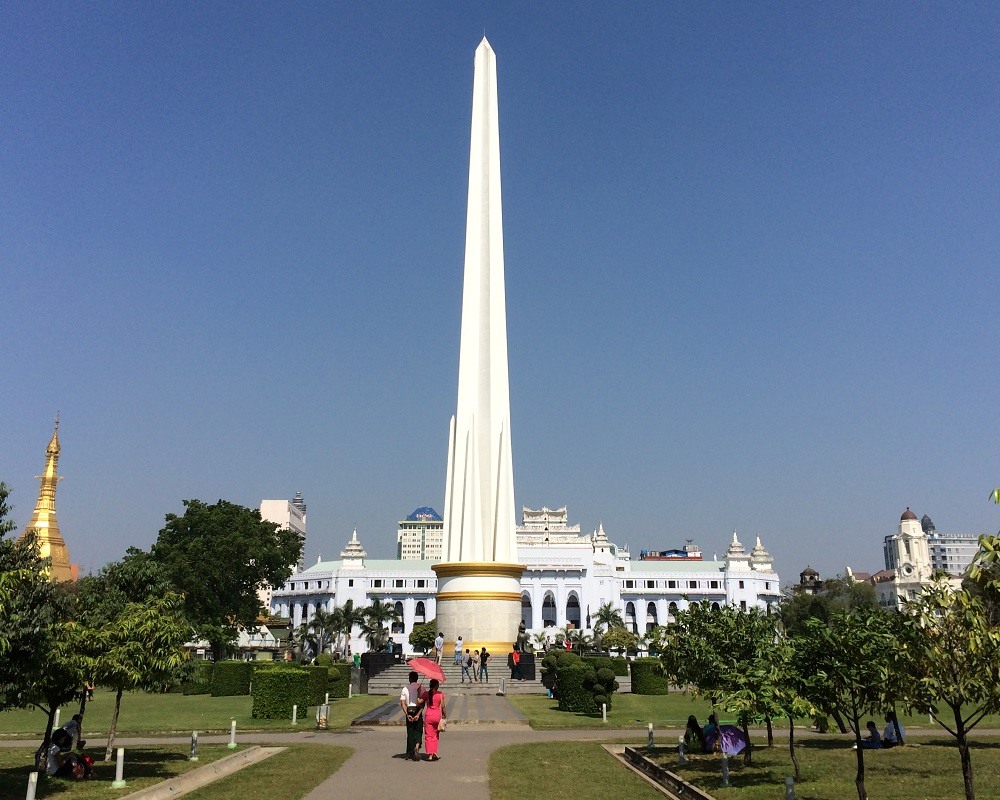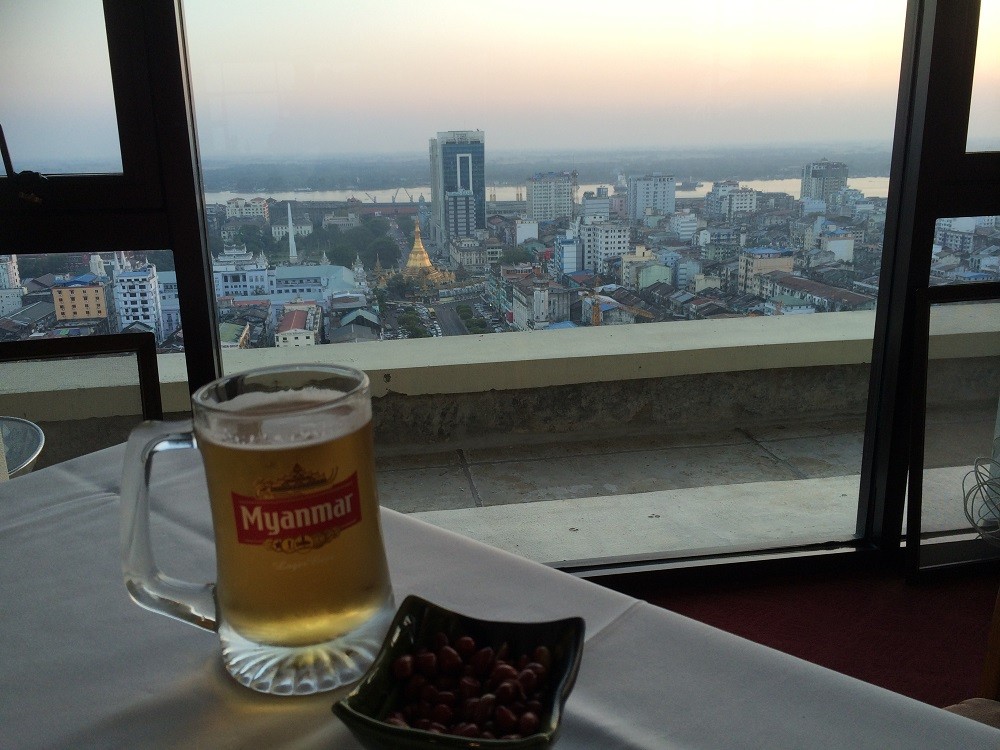 Visit the Shwedagon Paya and other religious sites
One of the key highlights is the famed Shwedagon Paya, a huge, shimmering pagoda complex, that draws thousands of pilgrims annually. Great to visit during the day, but extra shining at night! The city's other notable religious sites include the Botataung and Sule pagodas, both housing Buddhist relics.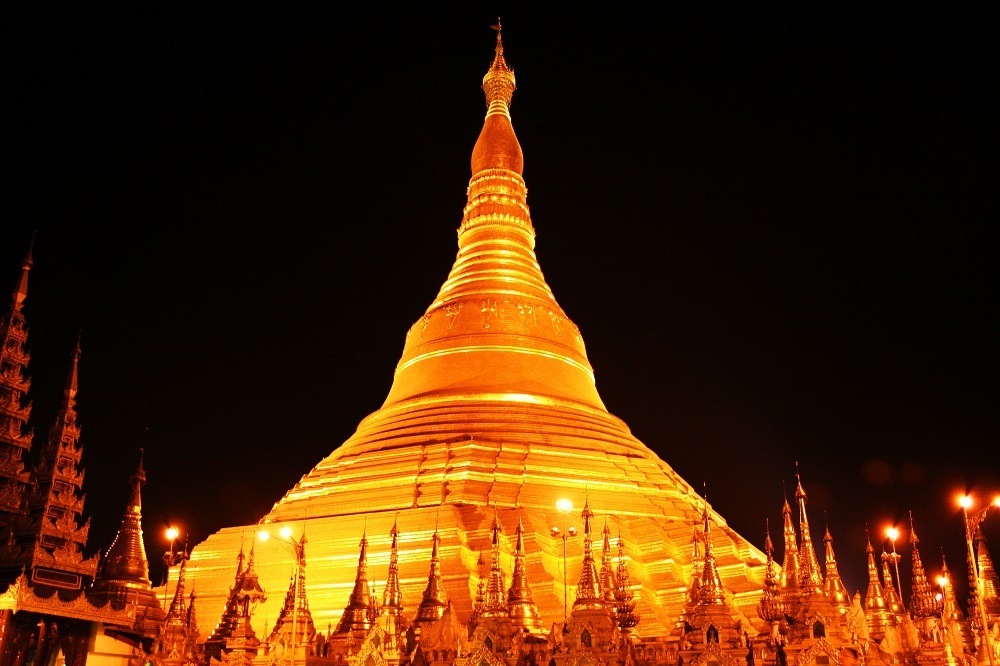 Take the Yangon Circular train
The Yangon Circular Railway is the local commuter rail network that serves the Yangon metropolitan area. It takes about 3 hours to complete the whole loop and is a great way to see a cross section of life in Yangon. (We just took a ride for a few stations!) The Railway is heavily utilized by lower-income commuters, as it is (along with buses) the cheapest method of transportation in Yangon, given you a great way to interact with locals, children, and sales men! I really enjoyed it…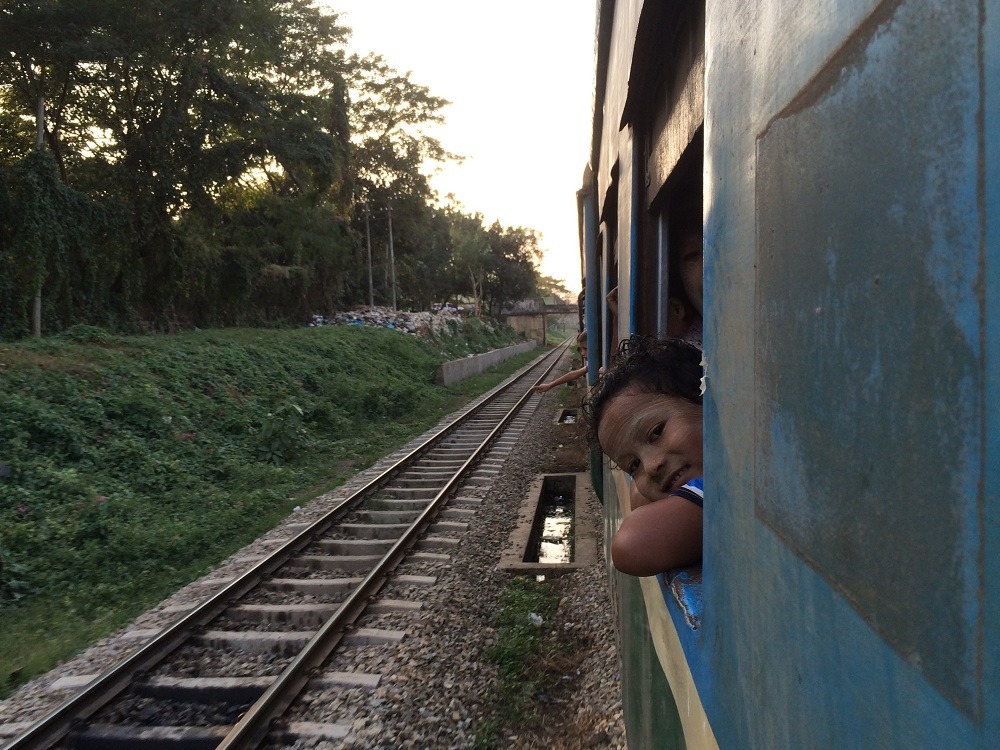 Religious Myanmar
We witnessed firsthand on how religious the Myanmar's people are and how dynamic the city can be. When we arrived back to our hotel in the evening and our small street was turned into an outdoor preaching venue, complete with screens, sound systems, etc!… A very fun surprise!…
Well, that brings an end to our Ghost around the Globe trip to Myanmar! Certainly one of the more interesting countries we have visited due its rich but turbulent history, the beauty of Inle Lake, the magic temples of Bagan and the lovely people!…