New York Christmas Special
Reading time: min | Published on:
New York is a great city to visit year-round, but during Christmas time all the lights and decoration may just make this metropolis extra special!… During this Christmas special, we will explore what not to miss in this city during this time of year! In addition, I will also share some general 'hidden gems' and top tips for your next visit!… New York has so much to see, so I will not list all the 'standard' sights you find all over the internet. Instead, I will share a few must-do activities to best enjoy the big apple!…
Experience Times Square
Times Square is always buzzing with activity, night and day… Great to stroll around, take in all the colours, neon lights, sounds, street artists, yellow cabs, the list goes on and on… Check out some of the flagship stores, like Disney or M&Ms.
Stroll around Financial District
Enjoy the brick stone skyscrapers of the older part of Manhattan… Enjoy the parks and make your way to Wall Street, and walk all the way up to the Ground Zero Memorial next to One World Trade Centre.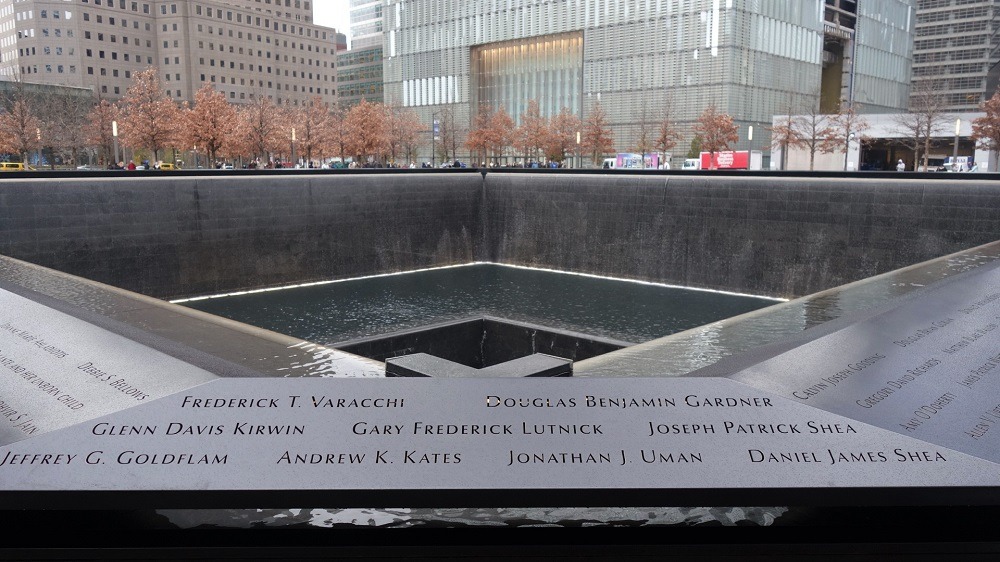 Take the free ferry to Staten Island
The ferry from Manhattan to Staten Island is free, all the more reason to take this ferry and enjoy the spectacular views of Manhattan, the Brooklyn Bridge, Brooklyn and Statue of liberty.
Top Tip: Staten Island itself does not have too many sights to see, so we just took the same ferry back (you have to get off and hop back on board)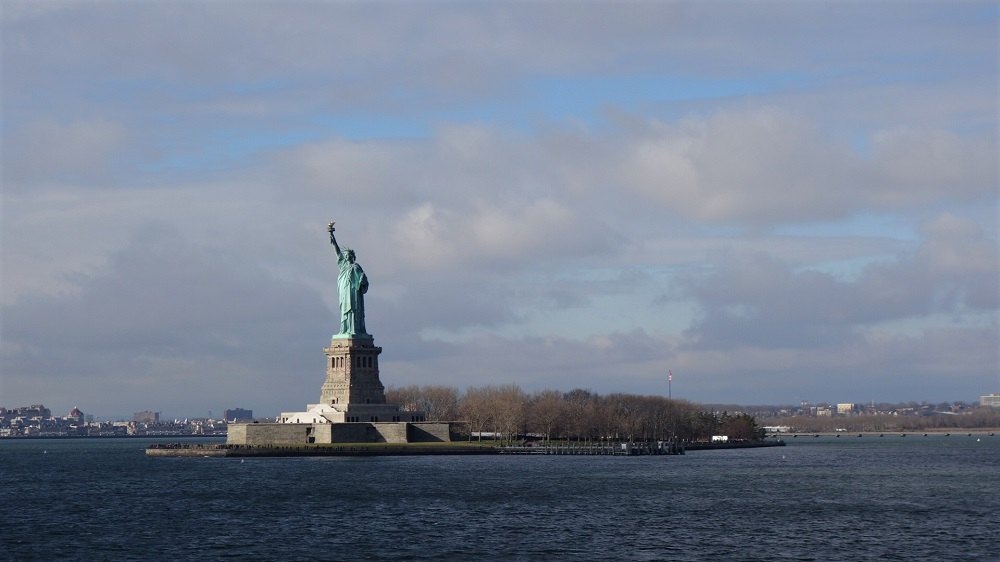 Enjoy last-minute Musical deals
One thing to add to your itinerary is to buy a last-minute musical deal… We went to a New York classic; Phantom of the Opera… You can find the last-minute deals at the Times Square ticket boots… Especially during Christmas time, when the weather is cold, it is great evening pass time.
Enjoy the many Christmas decorations all around New York
As mentioned, New York really is a Christmas destination… all its lights and decorations make it a fun place to visit during this time of year!… What to think about the 'Dinosaur Christmas trees' at the Natural History Museum, the decorated window displays of stores like Macy's, and the many Christmas trees all across the city…
Stroll around Central Park
Being one of the most filmed locations in the world, and the most visited park in the USA, Central Park is obviously not to be missed… How can you, as it is enormous!… It is also a great way to spend your time (especially with children) in winter! Go ice skating or if the weather is on your side.. have a snowball fight!…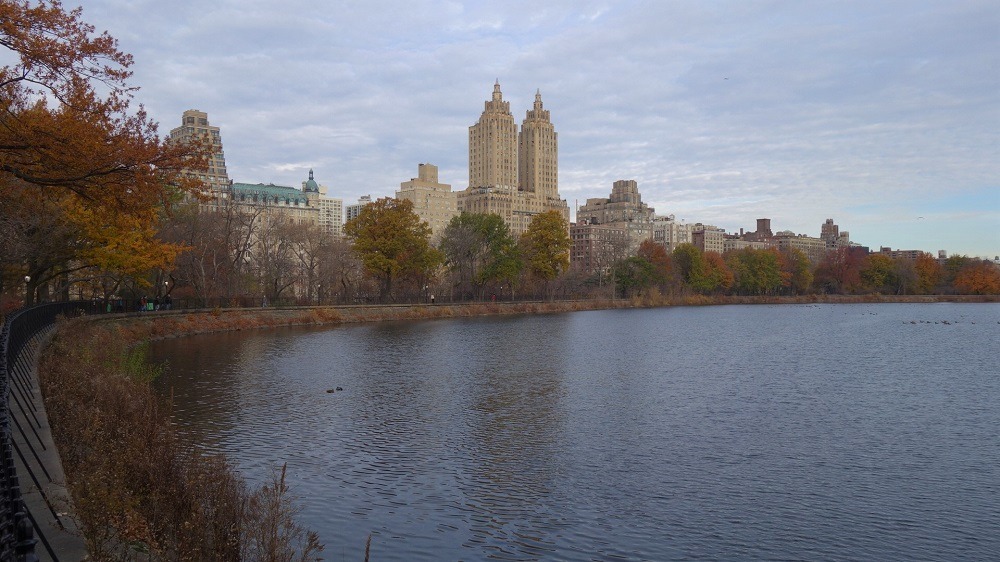 Eat Oysters in New York Grand Central Station
A bit of a hidden gem… But world-famous for the oyster and foodie fanatics is the Oyster Bar Restaurant. This place has been an institution for oyster lovers for over 100 years already!… The surroundings are nice and the choice of Oysters is astonishing!… Let the waiters explain if you need any help in selecting!…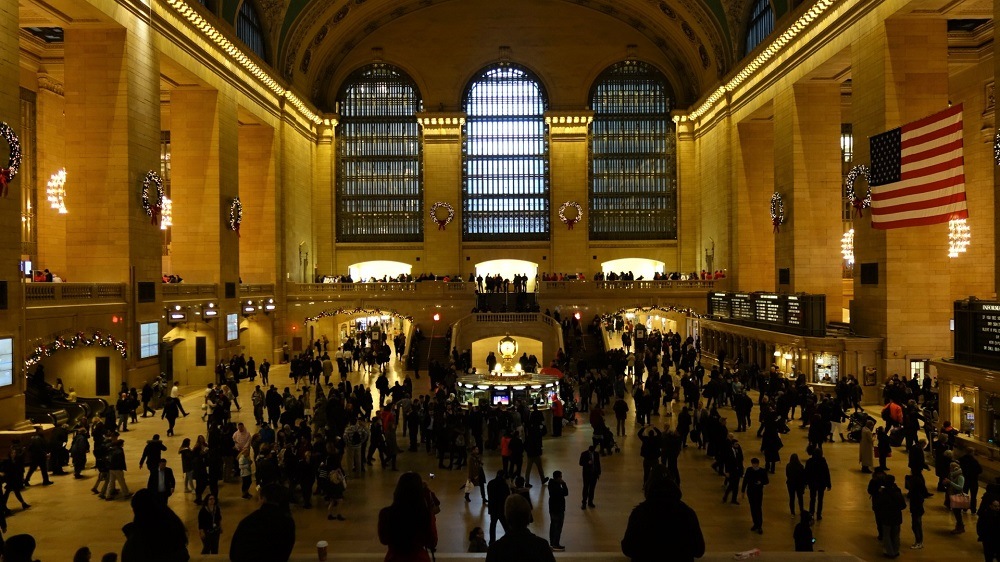 Watch the Skyline from Top of the Rock
Top of the Rock, the viewing platform of the Rockefeller centre is likely the best vantage point for the skyline of New York. The reason being is that you will have a good view of Manhattan's most iconic buildings, like the One World Trade Centre and the Empire state building. Buildings you would obviously not see if you are standing on top of them!
Top Tip: We visited at the end of the afternoon, just before sunset… To see the city by daylight and slowly watch all the lights turn on, and leaving the platform during the dark…
Once you visit the Rockefeller centre, also pay a visit to the famous Christmas tree, always an annual returning discussion topic of Americans, exchanging their opinion on the decoration and lighting.. There is a small, very touristy, and quite pricey ice rink… Originally we planned to go for a few rounds of ice skating here… However, we found a better spot!…
Go Ice skating at Bryant Park
In my opinion, the best place to put on your ice skates and immerse yourself in the New York Christmas spirit is Bryant Park Ice Rink. The Ice rink is much larger than the one of Rockefeller Centre and is surrounded by beautiful buildings, hence more scenic than Central Park… The Christmas lights are great and it has a beautifully decorated tree… I am not much of an ice skater myself, but even I enjoyed my time… So I am sure you will as well!…
Walk the Brooklyn Bridge
Another nice way to enjoy the skyline is walking across the Brooklyn Bridge.
Top Tip: We took the metro to the first stop in Brooklyn and walked our way back. Saving some energy and ensuring you walk towards the skyline.
If you feel like splurging; we also had breakfast in the River Café, which is located in the shadow of the Brooklyn Bridge on the Brooklyn side, offering stunning views over Manhattan's Financial District… At the time we found it a bit pricy, then again, we were hungry and actually it was a nice experience… It is also a setting in various movies and series… Truly a landmark restaurant.
Indulge in American food
No trip to New York is complete without having a New York Pizza Slice (Amanda's favourite)… Not a day (or was it an hour?) went by and I found myself ordering a slice of pizza again… Then again, I must admit, they are very cheap and delicious!… We did not even go for 'fancy' dinners much, given the large amount of snack food we tried and picked up on the go… Oysters, fast food
Top Tip: American portions are massive! And usually way too much for 1 person. Don't be embarrassed to share 1 portion! It is widely accepted by restaurants!…
What to think about this Popcorn and Coke?… I am used to large sizes in cinemas, but this was just topping it! Again: Share portions!… it will save you money and minimizes your waste!…
Top Tip: Hopping from food to beverage: In case you are into cocktails, visit the Dead Rabbit, which is one of the world's best cocktail bars.
Well, those were my Ghost around the Globe Christmas tips for New York!… In case you are interested in other winter destinations… Check out my mini road trip to Iceland, via which we flew to New York from The Netherlands. Also do check out my road trip on the West Coast USA, from Los Angeles via Las Vegas to San Francisco, covering these great cities and beautiful national parks!…