New Zealand Surf Highway & Waitomo Glow Worm Caves!
Reading time: min | Published on:
When exploring only the Northern Island you may want to make your way back to Auckland via the West Coast, or Surf Highway! Let's explore which places to check out in this less visited region!… One key highlight of New Zealand's Northern Island is the Waitomo Glow Worm Cave.
This post is mainly focusing on a few highlights that make your travels nicer when moving back to Auckland after already exploring Hobbiton, the Rotorua & Taupo region as well as Martinborough and Wellington!…
Driving here we got some great tips from locals in Wellington (Kenneth & Liam) some of which I will share here with you!
Why is it called Surf Highway?
First of all, good to mention that I am a bit unsure why they called it the Surf Highway. Obviously it leads you to various surfing hot spots along the coast. However, the road itself does not provide much sea views!… just to set your expectations.
Stay in Opunake!
This is one of the best places to stay, with a lot of free camping grounds! At this stretch of the Surf Highway you are close to the sea and the various camp sites also offer amazing ocean views!…
Top Tip: Stay Opunake beach (if windy)! Or if not too windy even on the cliff campsites along Layard Street.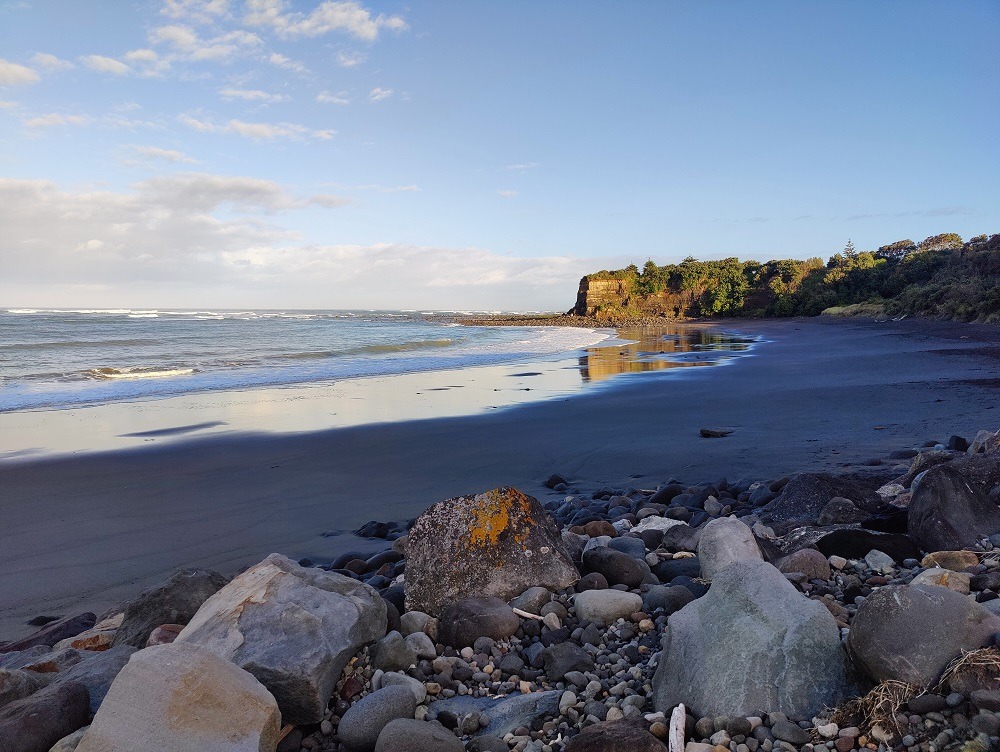 Explore Egmont National Park / Mt Taranaki
When you drive on the Surf Highway, one side is the ocean, the other is circle-shaped Egmont National Park (with Volcano Mt. Taranaki in the middle). There are various walkways and waterfalls to explore here!… When we drove past, it was a 'typical cartoon volcano' with a circle cloud around it!… 
New Plymouth
New Plymouth is a regional town, nothing too special but it has a few nice restaurants, bars and cafes! Do check out Chaos for coffee and breakfast…
For dinner, check out Area 41, great Italian food! (bit on the pricier side).
Waitomo Glow Worm Caves
The Waitomo Glowworm Caves are obviously the key highlight of this part our tour through New Zealand! It is known for its population of Arachnocampa luminosa, a glow worm species found exclusively in New Zealand.
The tour starts with a brief history of the glow worm caves and the Māori family that originally discovered it and ever since has maintained and managed it. Our tour guide is a member of the Anderson family, the 5th /6th generation of 'cave-keepers'. A great guide, with lots of insights and fun jokes!…
The guide takes you through the cave system. To manage expectations, this takes up most of the (1h) tour. After the various cave sections you go on a boat and where for a few minutes you float along / under the large glow worm population. Despite being short, still a fun and unique experience. It is like watching a hypnotizing and moving night sky (photo taking and lights prohibited)!…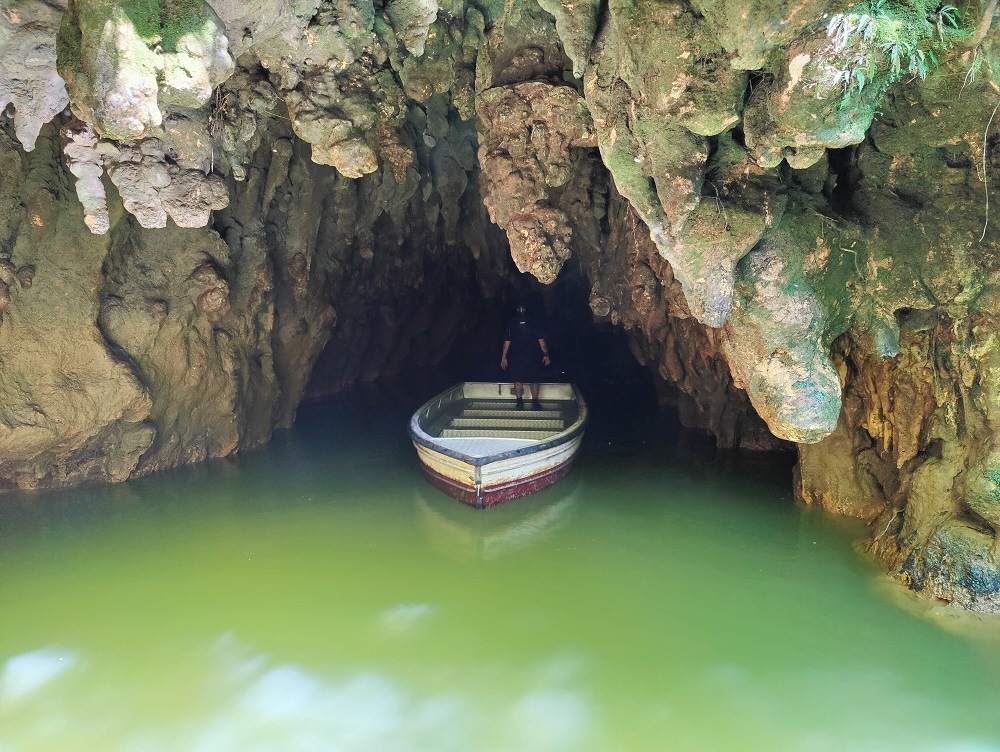 I did find the 'actual glow worm experience' a bit underwhelming. The other parts of the caves are nice, but likely not the reason for your visit. Moreover, there are much more spectacular limestone caves in other parts of the World (for example, see my Lebanon or Ha Long Bay posts). Nevertheless, a visit to Waitomo is still worth it and should be on your list of things to do in New Zealand!…
How do you book your Waitomo Glow Worm Caves tour?
You 'have' to book online, as tickets seem to run out quite fast on the day itself… When you book 1 or 2 days before you should be fine!… Booking online is quite easy and tours run almost every 10 minutes.
Stay in Raglan
How to better end your trip on the Surf Highway then to stay at a nice surfer's town? Raglan is the place to be! This is a great little laid-back surfer's town!…
We stayed at the holiday park, which is connected with pedestrian bridge to the town centre.
Top Tip: Get some take away food and enjoy the sun set at one of the picknick tables next to the foot bridge. Likely the best place in town, to enjoy the late evening sunshine (while the rest is already in the shade)!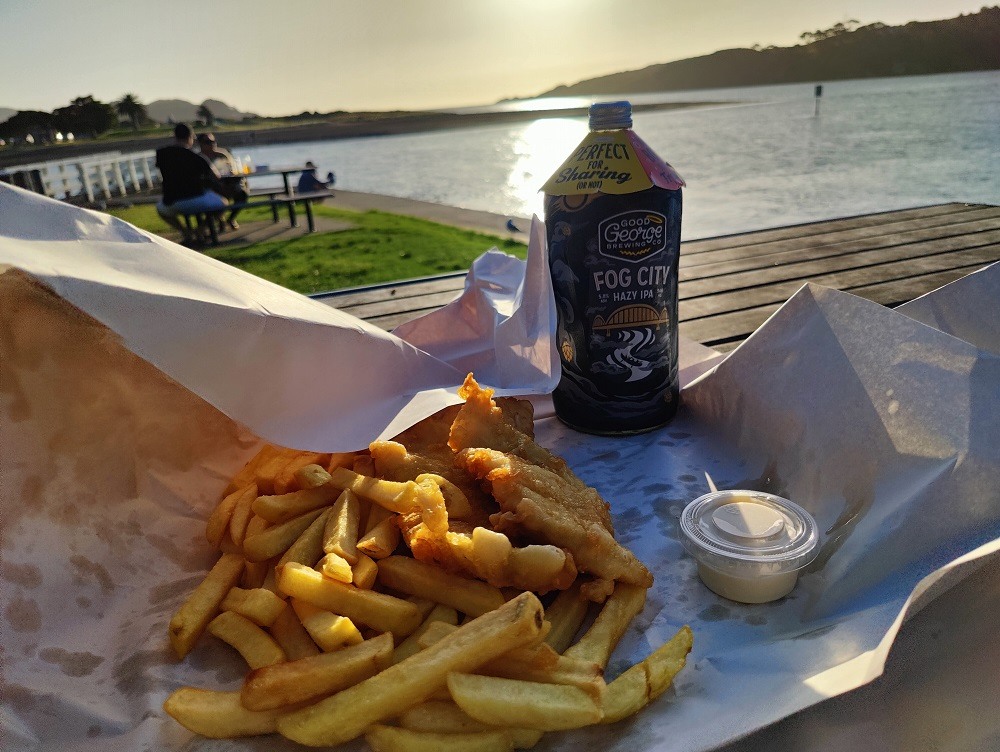 Visit the Bridal Veil Falls
A short drive (in between the main highway and Raglan) make the drive to Bridal Veil Falls!… A short walk brings you to the very nice falls! You can view these from the top, halfway and bottom via a small staircase track!… 
Stop at a Boysenberry farm in New Zealand
New Zealand is famous for its Boysenberries!… Stop at one of the many Boysenberry farms that sell many types of berries and usually fantastic Boysenberry ice cream!… 
Well that brings an end to the complete Ghost around the Globe adventure on New Zealand's Northern Island! After Raglan, we went for a brief detour to Rotorua (to check out Waiotapu Thermal Wonderland) before heading back to Auckland…
Our travels do not end in New Zealand, but continue in Tasmania!…
Do also check out my explorations in the rest of New Zealand, full of great tips & tricks and itineraries!…