Picnic and Castle Fair Fun in Belgian Limburg
Reading time: min | Published on:
On our trip through Europe and Belgium, coming from Leuven, we stopped at our Belgian friends from Dubai. They took us to an amazing hidden-gem picnic place as well as to a fun castle summer fair!… Of course, I did not want you to miss out on this! Hence, whenever in the area (in the summer season) these could be two great highlights to add to your Belgium itinerary!… Let's dive into this Belgian Limburg mini-post!
How to get to Belgian Limburg
Being in the Belgium countryside, you would need a car for this trip. The Belgian Limburg province is quite large with the main cities being Genk and Hasselt. During this post we will stay to the South of the latter… Let's picnic!…
Belgian Limburg hidden-gem #1: Pic Doorkijkkerkje Picnic
Upon our arrival our friends Jelle and Valerie already prepared an amazing picnic! Unsure where we would go, they 'joked' that we would go and see one of the highlights of the region. Well, it actually is a very nice hidden-gem of the region, and a fabulous picnic spot!… 
Driving through the countryside filled with orchards, you can see why this area of Belgian Limburg is called the 'fruit region' of Belgium. From the parking lot it is a small slightly uphill walk where we saw 'the highlight'; a Doorkijkkerkje. An art piece made of steel in the form of a church, which you can see through. For the English readers: 'Doorkijkkerkje' literally means 'little-see-through-church'…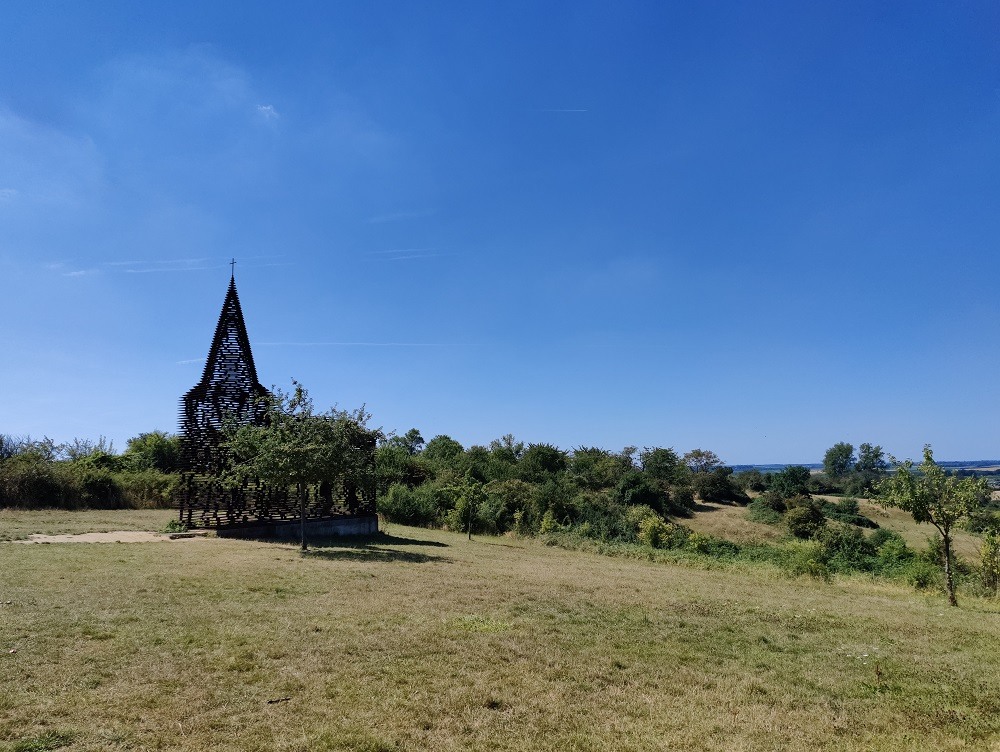 The Doorkijkkerkje is located on a hill offering great views over the hilly Belgian Limburg landscape. The surroundings are ideal for (and only reachable by) cyclists and hikers, so you could easily turn this into a sportier event. However, we found the stroll (carrying a cooler) already more than enough on this Sunday afternoon! Hence, we enjoyed the food and drinks of the picnic as we had enough catching-up to do!
Belgian Limburg highlight #2: Summer Fair at Ordingen Castle
After our picnic, our friends had an idea of visiting the Ordingen Castle. This sounded like a great idea, as we never shy away from some castle explorations! What we did not expect was the nice (summer) fair that was going on at the castle grounds. A great setting with the beautiful Castle as a backdrop (which is also a Hotel & Restaurant). If in the neighborhood, I would highly recommend to visit Ordingen Castle!
A big thank you to Jelle and Valerie for hosting us and guiding us through the Belgian Limburg area! If traveling to Belgium, do also check out my Ghost around the Globe posts about Leuven and Belgian Ardennes to potentially combine your travels!