Sydney to Brisbane Road Trip: Top Highlights
Reading time: min | Published on:
As part of our extensive Australia exploration, let's explore the highlights along the Pacific Coast Way, between Sydney and Brisbane! Make sure to stop at these places on your Sydney to Brisbane Road Trip!…
When travelling from Sydney, make sure to include the Blue Mountains (added as a bonus tip in my Sydney post)! Also, you should not miss out on the amazing Hunter Valley, where we explore the vineyards by private helicopter!… A great experience that deserved its own post!…
Traveling all the way from Melbourne (like us)… then also check out the highlights on our Melbourne to Sydney Road Trip! Well, with that out of the way let's dive into the top highlights on your Sydney to Brisbane Road Trip!…
Port Macquarie  – Sydney to Brisbane Road Trip stop #1
Coming from the Blue Mountains and Hunter Valley, we arrived at dusk in the town of Port Macquarie. Temperature-wise you realize that you are heading to the warmer North. On top of this, we were greeted by thousands (if not millions) of flying foxes. (Which we have seen as well in tropical places like Maldives, Seychelles and Mauritius). It reminded me of the impressive 'bat-exodus' at the Mulu caves in Borneo.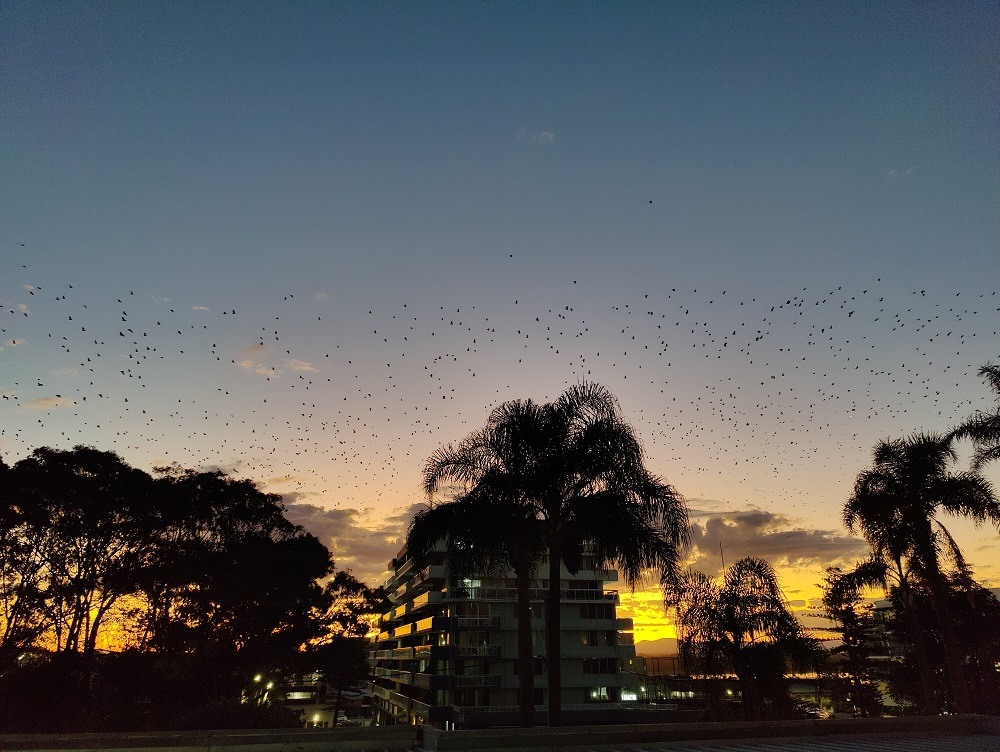 Port Macquarie is one of the nicer towns along this part of the Australian Coast, complete (as many others) with nice beaches, a small town centre and a marina.
When travelling with children it may be nice to visit Sea Acres Rainforest. Having hiked rainforests all over, we found it a waste of time and money, but the easy walkway may be fun for families (especially if you take one of the free guided tours).
Koala hospital highlight of Port Macquarie
Definitely worth a visit in Port Macquarie is the (free) Koala Hospital. Here you can come up close with Koalas that have been injured. Highly recommend donating or to buy anything in the gift shop, as all the proceeds go to helping these cute koalas get back into the wild again!…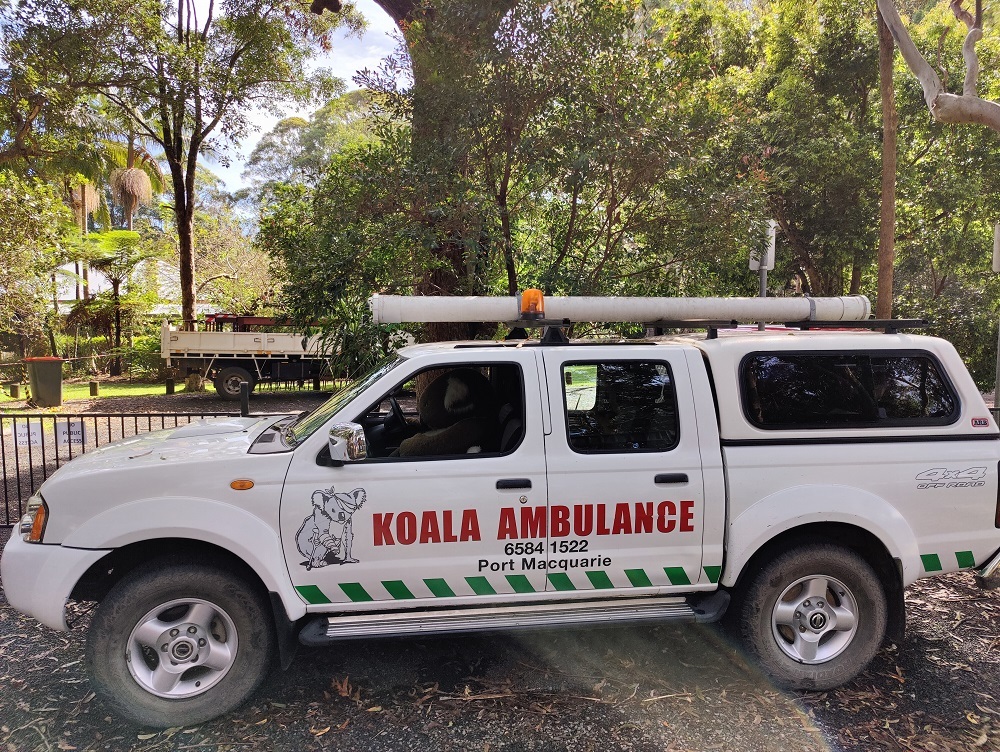 Nambucca Heads  – Sydney to Brisbane Road Trip stop #2
Nambucca Heads should be at least a brief photo stop on your Sydney to Brisbane Road Trip. The coastlines here are just spectacular. Drive up to the Captain Cook Look out!.. In case you have a bit more time check out the V-Wall promenade with the various fun graffiti rocks along the coastline.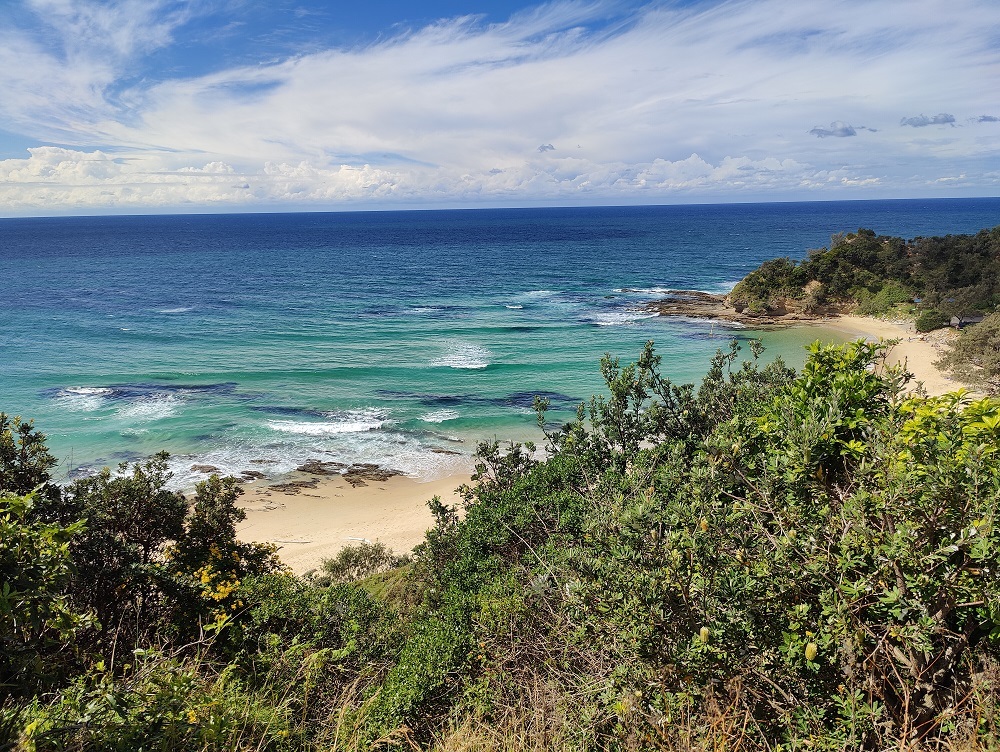 Top Tip: On your way North, have a frozen banana pit stop at The Big Banana in Coffs Harbour.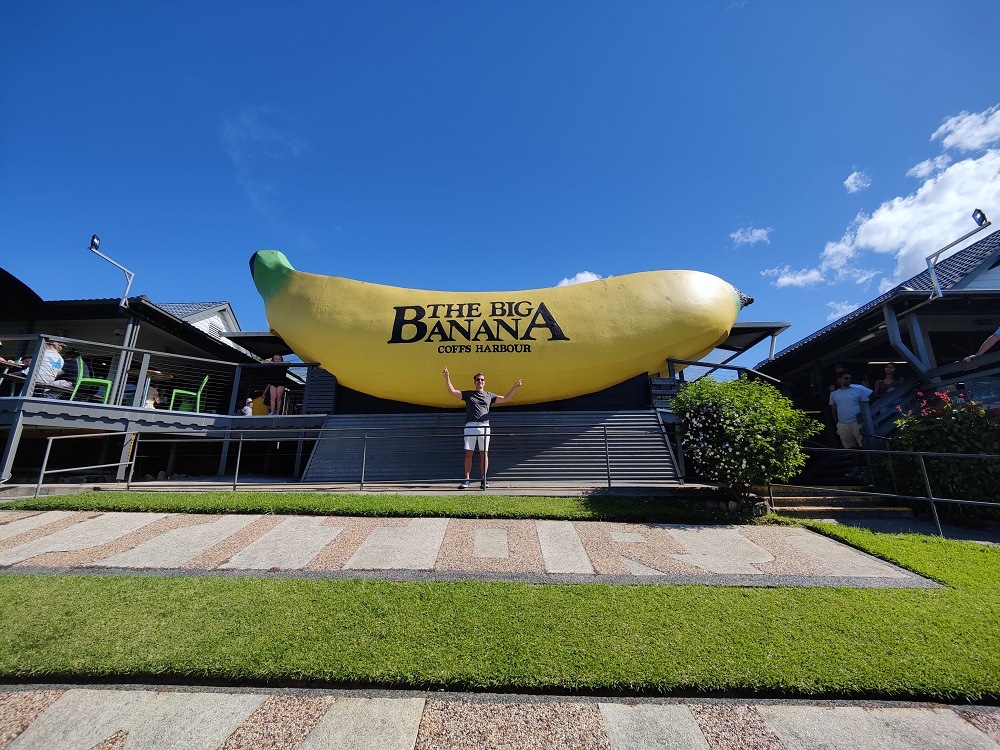 Grafton  – Sydney to Brisbane Road Trip stop #3
Grafton was mainly just a (motel) stop on our way from Sydney to Brisbane. However, it is certainly worth checking out this river town for its very well-preserved Victorian houses and architecture!…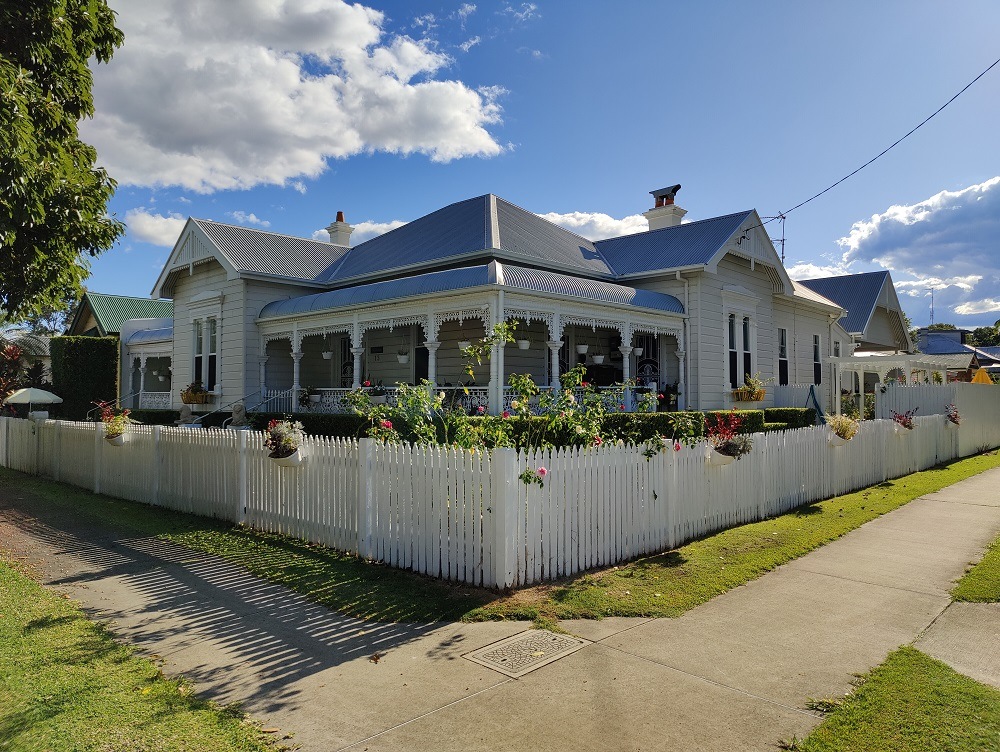 Another very impressive stop in Grafton is the impressive Fig Tree Avenue!…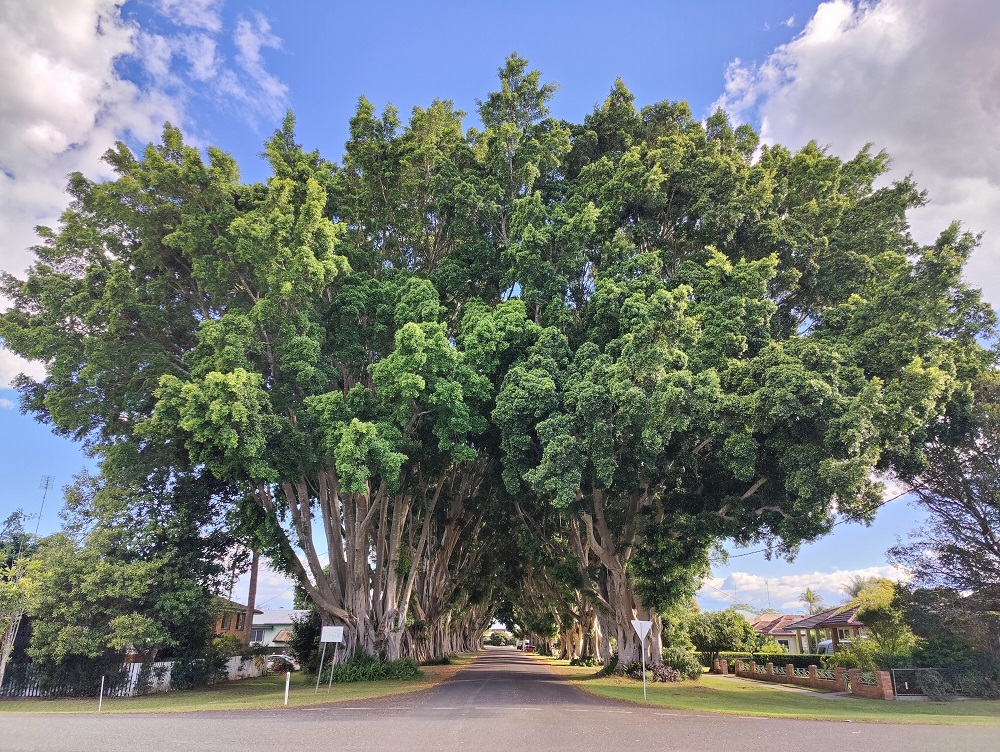 Byron Bay  – Sydney to Brisbane Road Trip stop #4
From Grafton make your way towards the must-include highlight of this trip; Byron Bay. This very fun surf town with beautiful beaches, great restaurants has good vibes all over it!…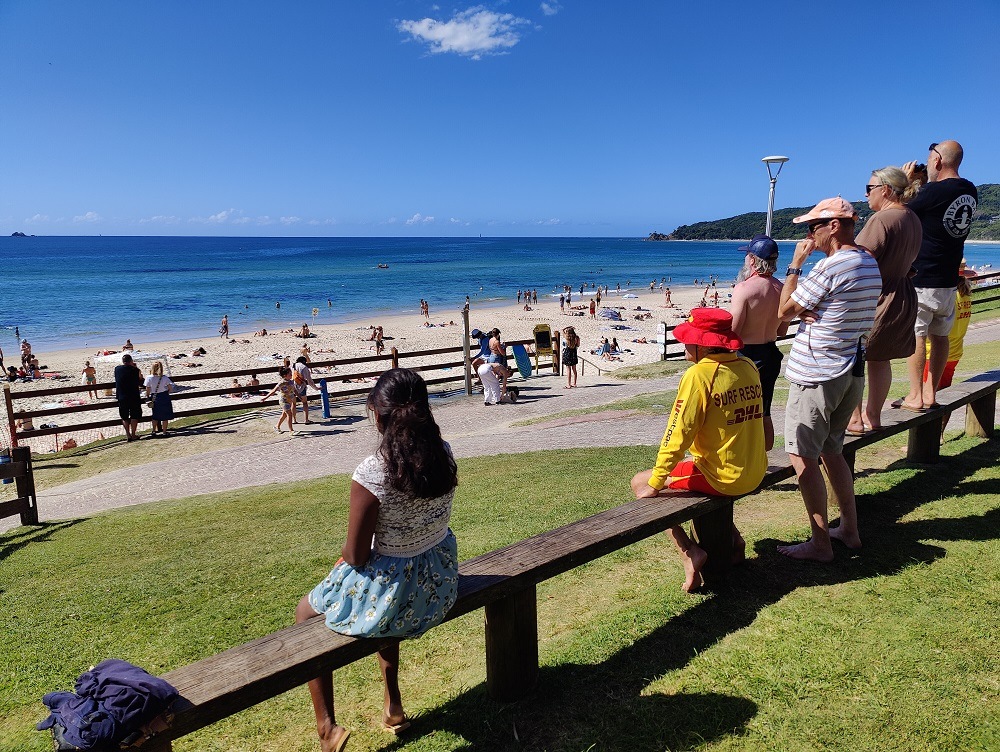 Top Tip: Do not only focus on Byron's beaches, but also enjoy the many bars and restaurants from the happy hours onwards into the night!… I especially like the Byron Beach Hotel for sun downers as well as the live bands at night (you cannot miss this large central venue)!…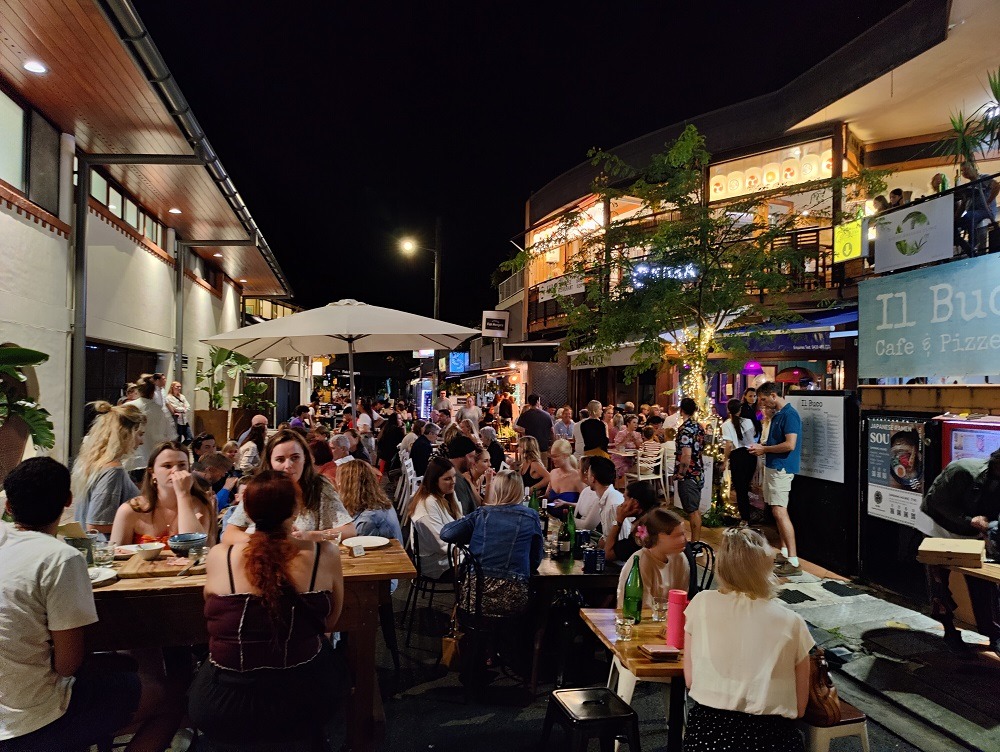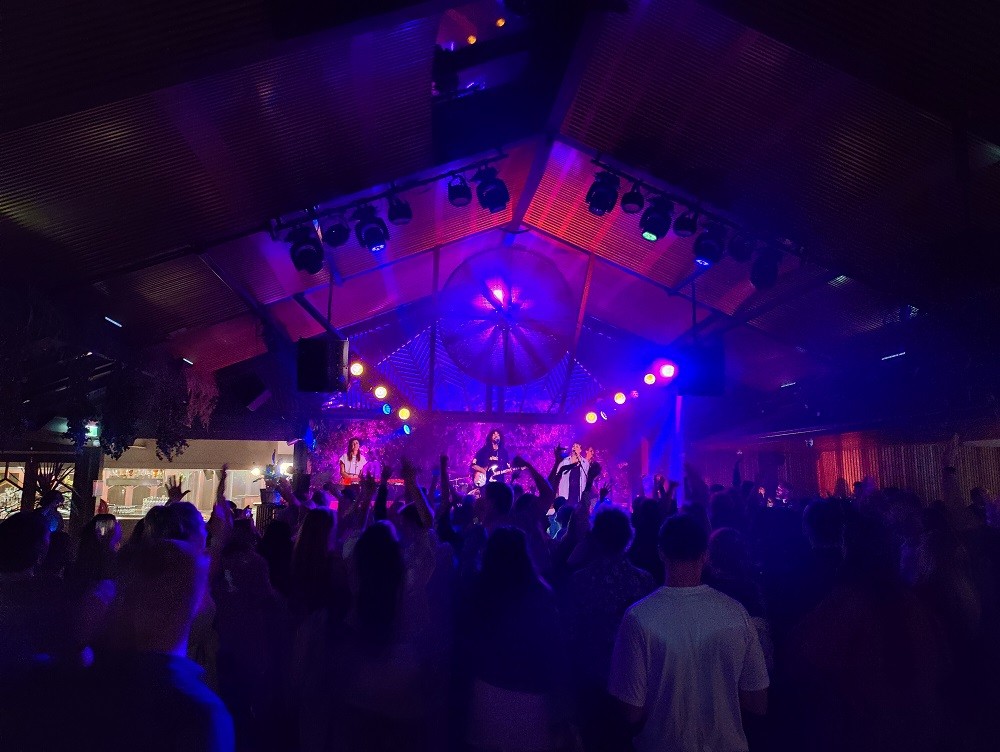 Top Tip: Take the tourist drive to Byron, via Ballina and Lennox Head. Two very nice beach towns (with less bustle) and worth a visit!
Gold Coast  – Sydney to Brisbane Road Trip stop #5
Surfers Paradise (the centre of Gold Coast) with its skyscrapers and malls cannot be more different than Byron, or any other Australian coastal towns we have visited thus far!… I must say it is a fun stop just to witness this party spectacle for a night. While here, do some beachwear shopping, or perhaps visit a theme park (when with children).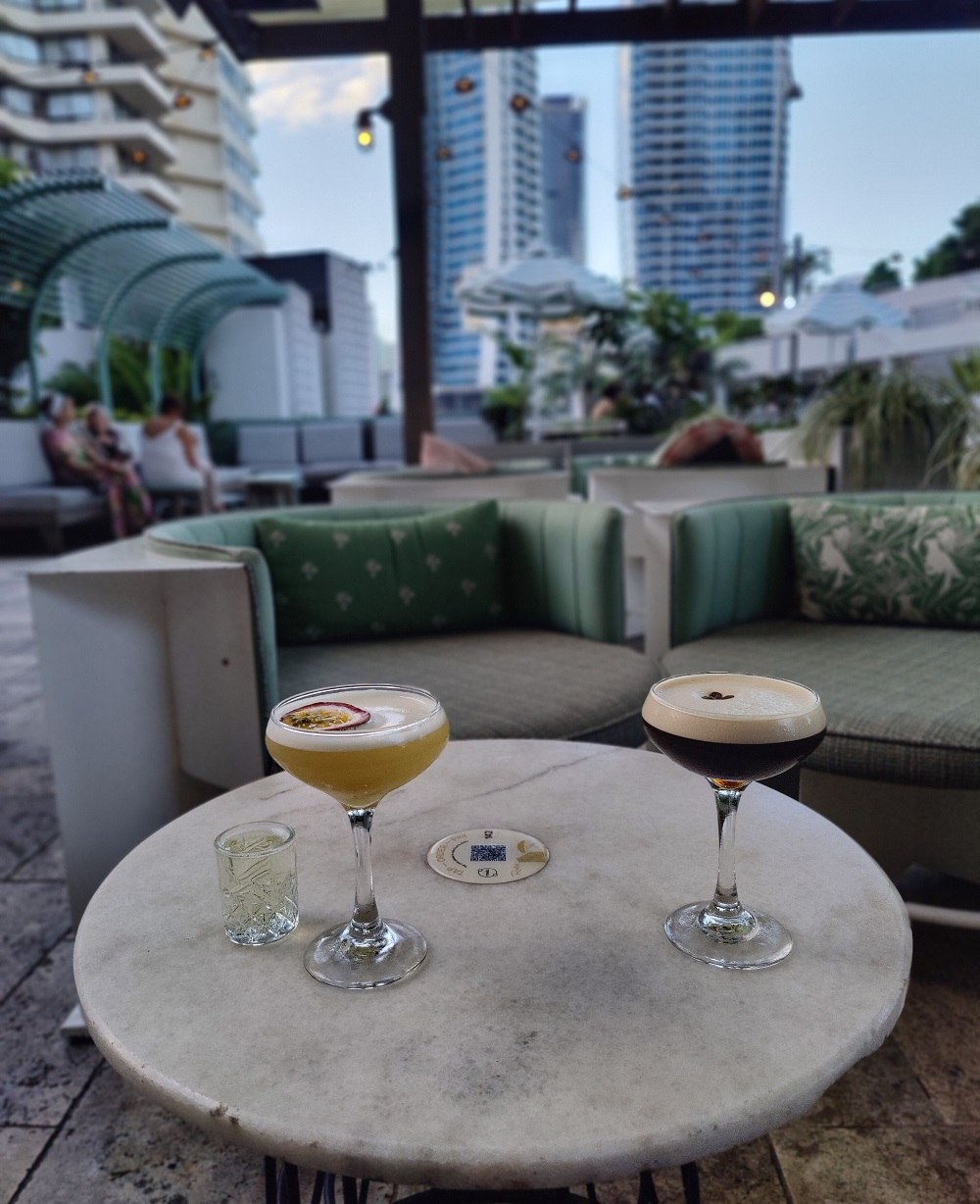 However, after one night at Gold Coast and with some last days left on our journey, we traded this bustling city in for the last bonus tip on this Sydney to Brisbane road trip leg of our journey…
Bonus Tip: Noosa
Not exactly enroute on your Sydney to Brisbane Road Trip, as Noosa lays just north of Brisbane. However, with some days to spare we stayed our last (campervan) nights here!… This was also where we met our Dutch friends Robert & Patty for the last (and fifth) time!…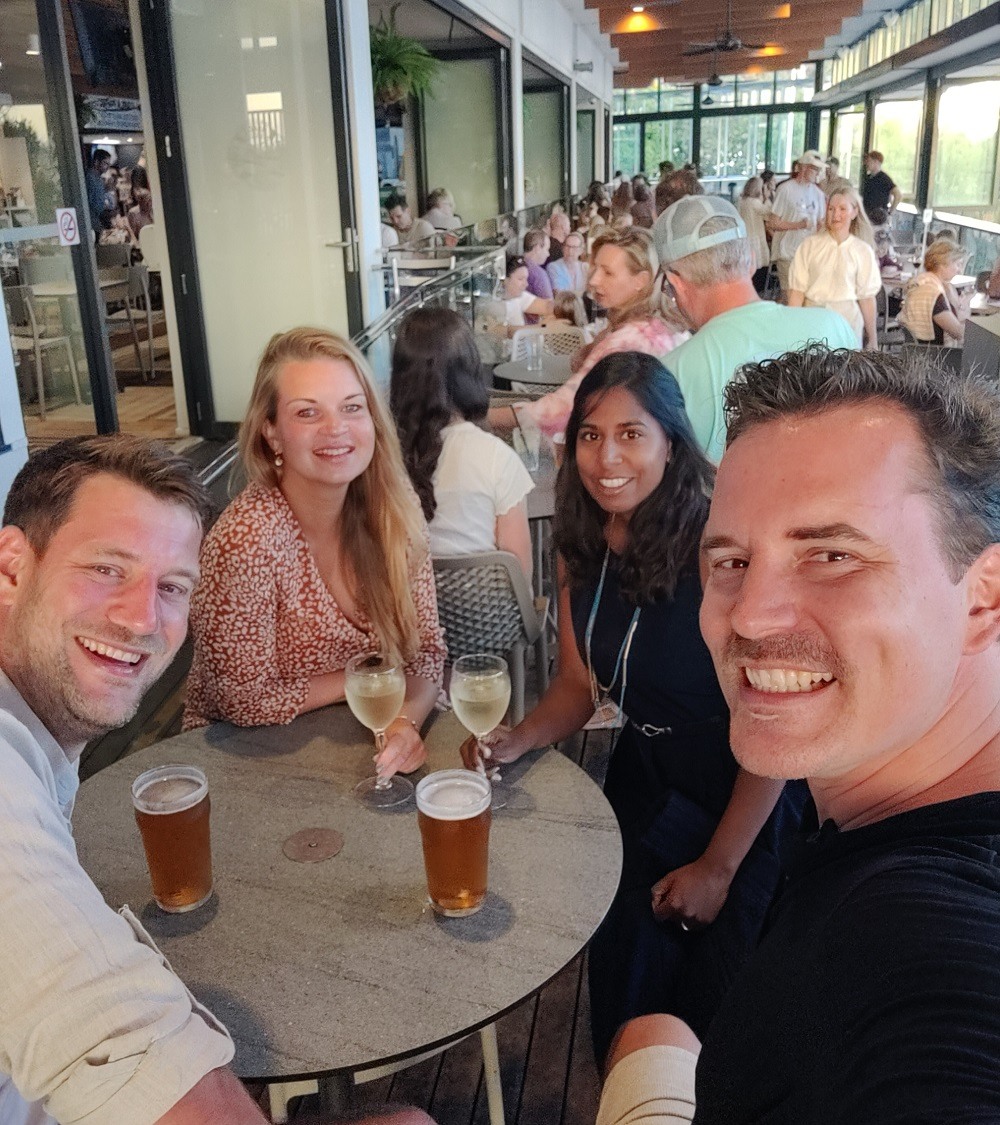 Top Tip: Rent a boat to explore Noosa's backwaters. Very fun to explore the beautiful villas of Noosa!… Almost like we were back in Dubai again!..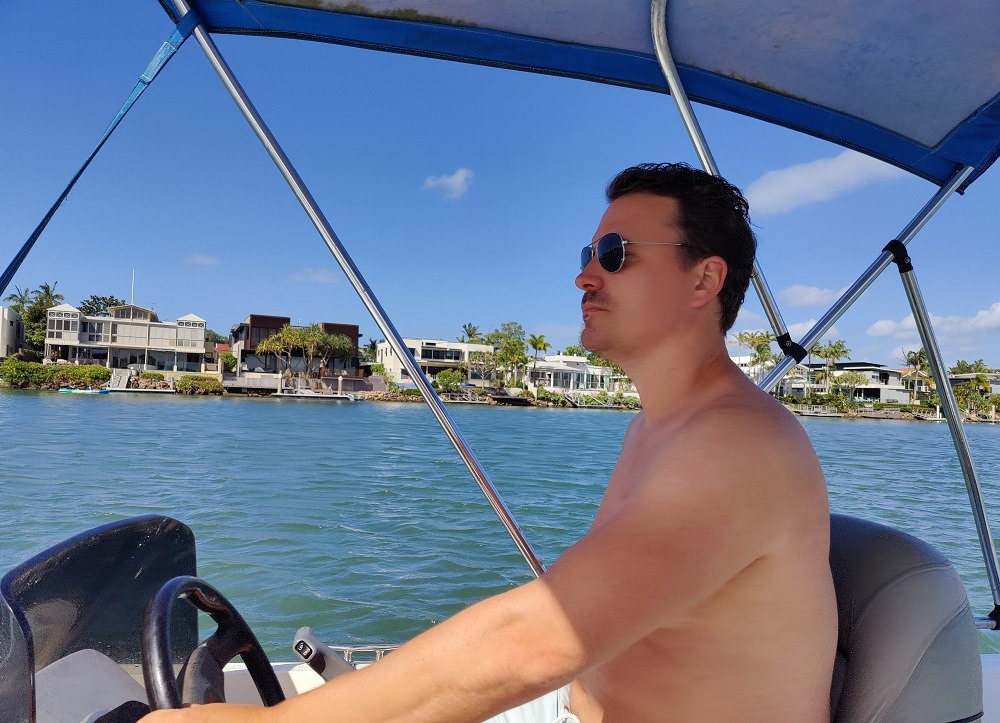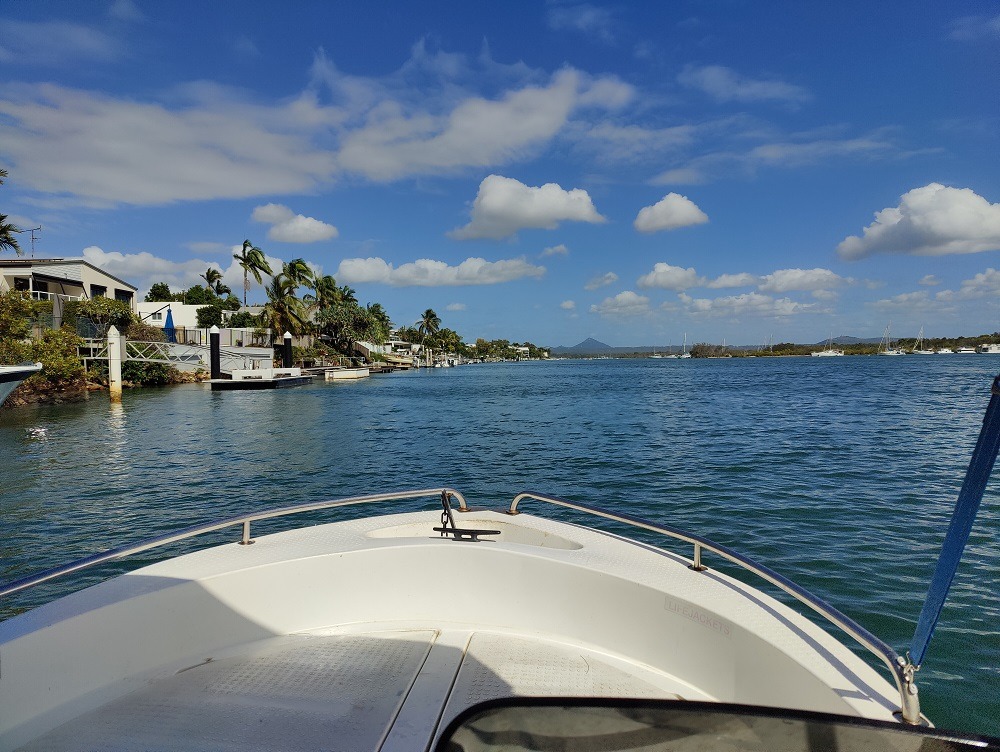 Top Tip: Buy some Sushi to go in Noosa Heads (you see these type of sushi rolls all over Australia) and enjoy it on Noosa Beach.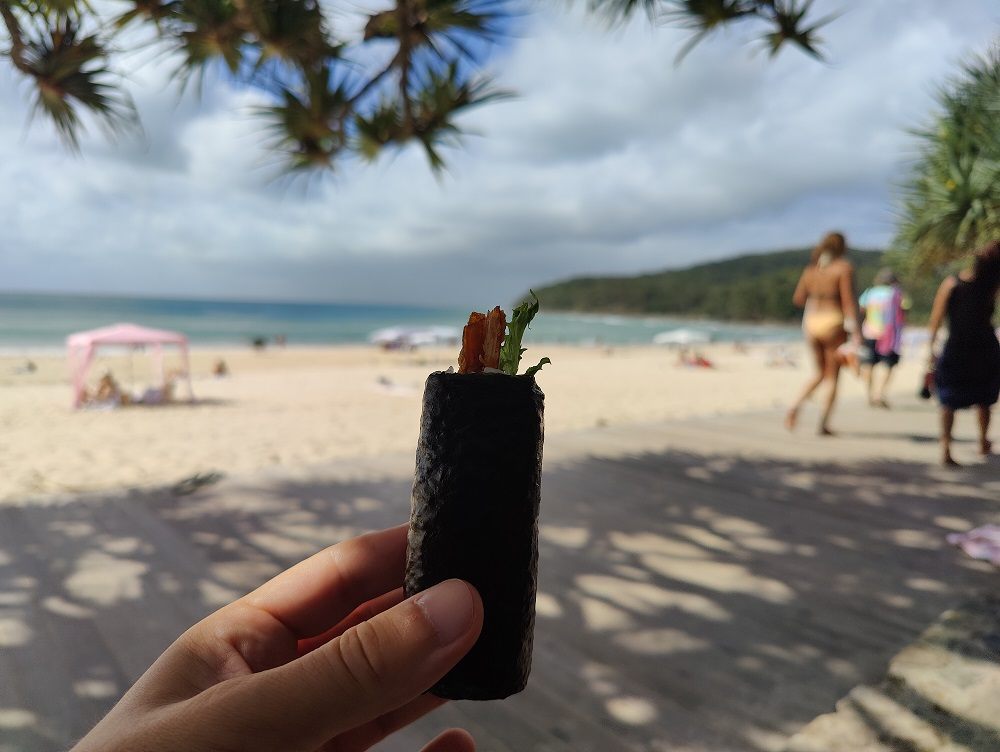 Noosa is a very nice must-visit beach town as well. It has a much different vibe than Byron! It is more 'fancy' and less 'laid-back surfy'.
From Noosa we headed back to Brisbane to hand in our campervan… After 4000+ kms on the mainland, 1000+ kms in Tasmania and our extensive 2250+ kms in New Zealand it was time to be 'car-less' for a while again!… Looking back on a series of amazing road trips!…
This Ghost around the Ghost Australian adventure ended in Brisbane… Do read about the top things to do in this (less-visited) city that will co-host the Olympics in 2032…