Taiwan: traditional yet ultra modern
Reading time: min | Published on:
As you may know, Taiwan is officially called the 'Republic of China' and has a long-term diplomatic dispute with the People's Republic of China (mainland China). Both countries claim each other's territories. This is the main reason why Taiwan is not part of the United Nations. However, do not let this discourage you to visit this wonderful Island! Submerge yourself in its versatile mix of stunning nature, beautiful temples, high-speed bullet trains, Taipei's bustling night markets, fabulous architecture and relaxing hot springs.
Join me in exploring some key highlights that this island has to offer!…
Taipei's versatile top attractions
It is likely your trip will start in this modern capital! As soon as you arrive you experience that this island is different from Mainland (South East) Asia and has a far more "modern" feel, like its Northern neighbour Japan (at the time of writing still on my wishlist). A few examples are the taxis with screens in the back, the food and the clean and structured streets & parks.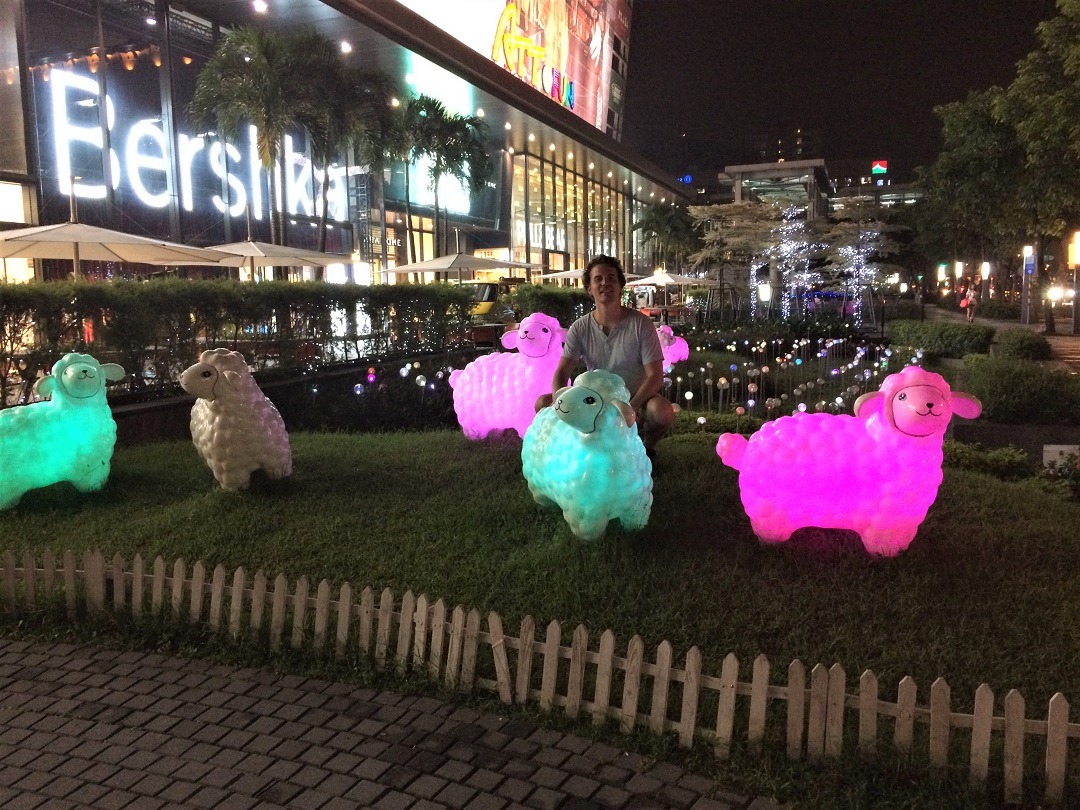 Chiang Kai-shek Memorial Hall
Be sure to visit Chiang Kai-shek Memorial Hall, erected in memory of Chiang Kai-shek, the former president. The large square in front of the building is often called 'liberty square' and this the location of choice for any mass gatherings in the country. The neighbouring National Concert Hall and National Theatre, together with its surrounding parks create a wonderful setting in the middle of this large city.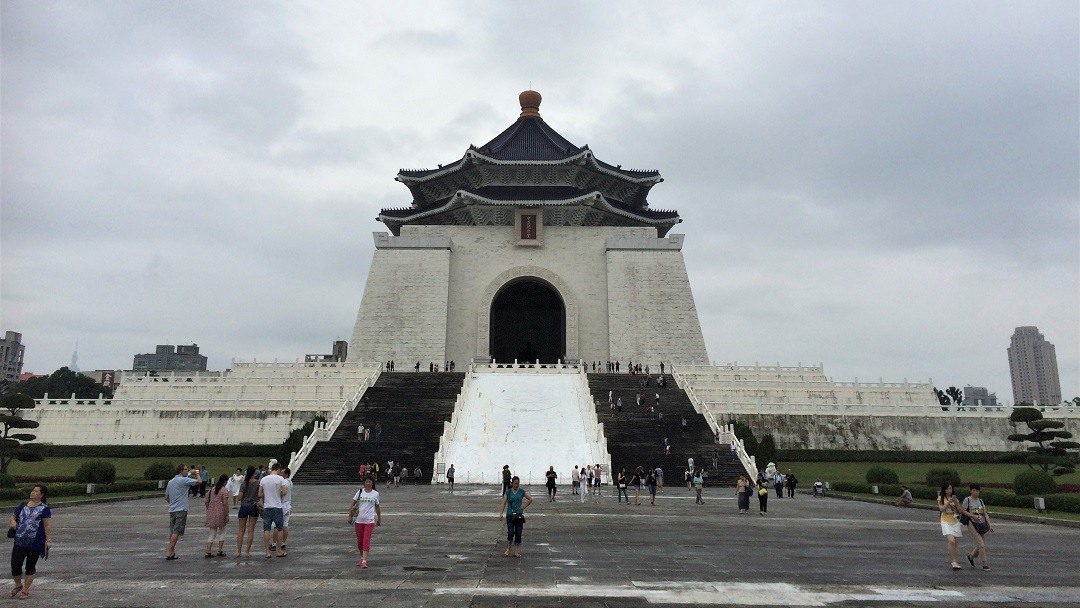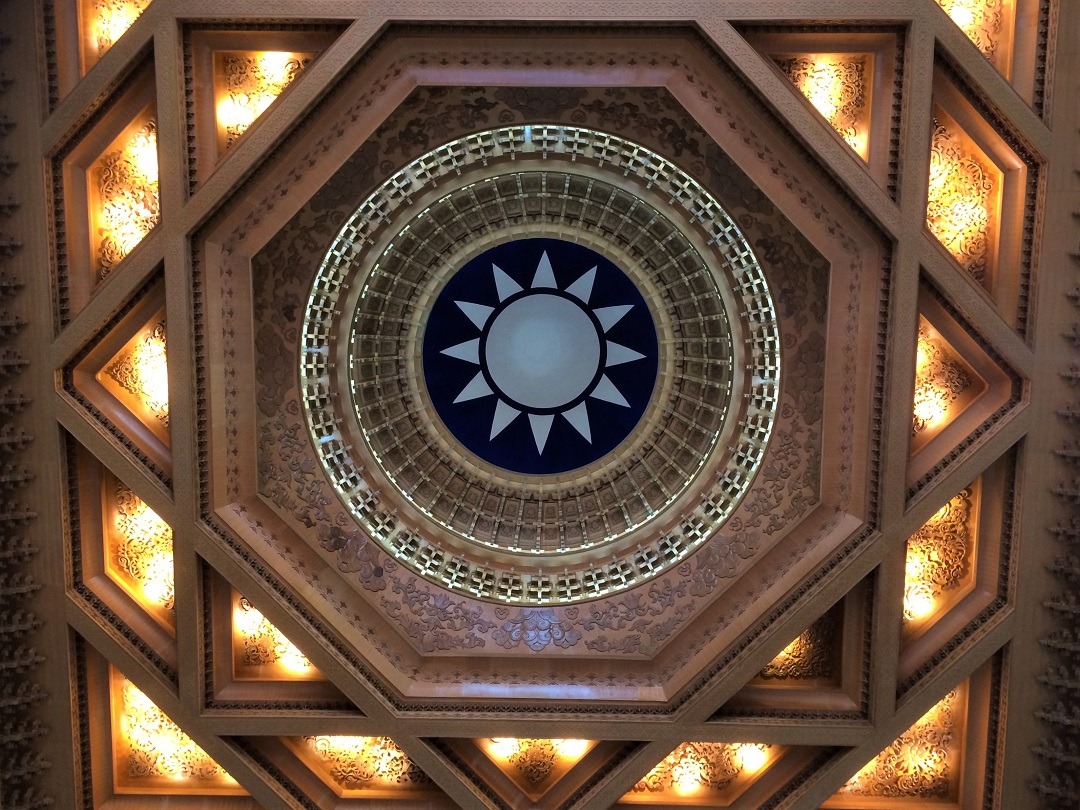 Taipei 101
Given its one of the tallest buildings in the world, towering over the city with 509m and 101 floors, this attraction is hard to be missed! The world's fastest elevator brings you to the magnificent (outdoor) viewing deck, providing stunning views over the city in all directions. Something I really liked was that visitors can see the earthquake-stabilization mechanism at the top of the tower. Certainly worth a visit to the top!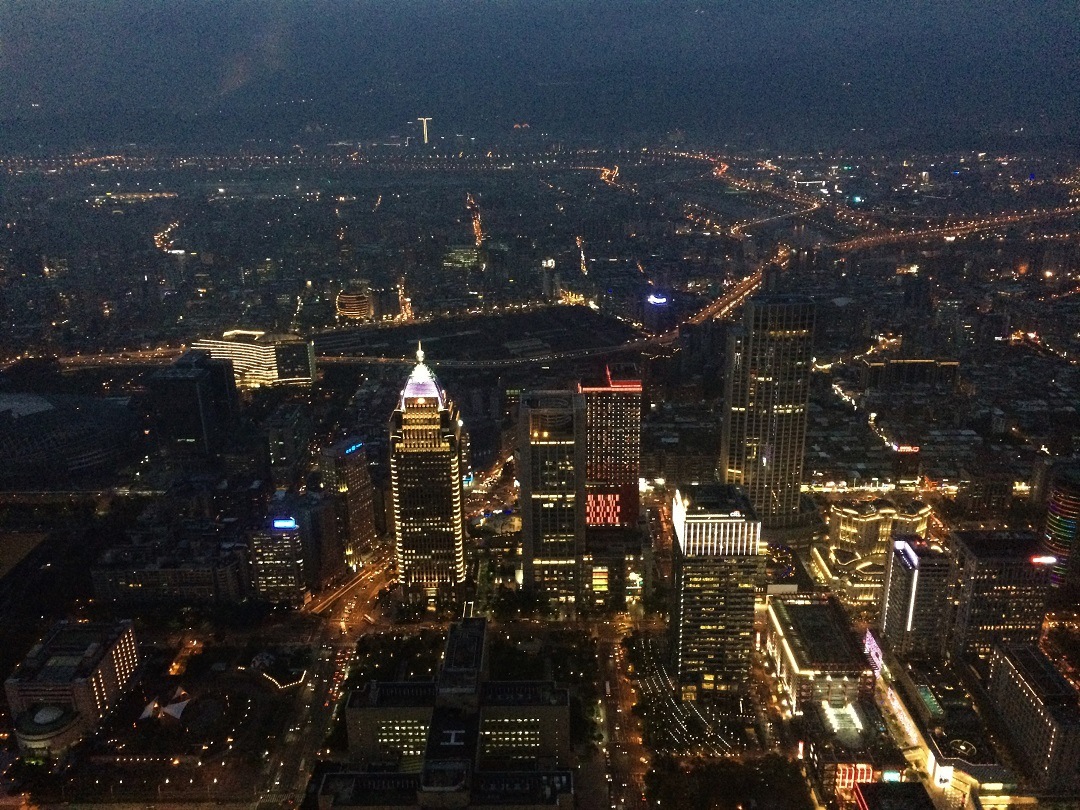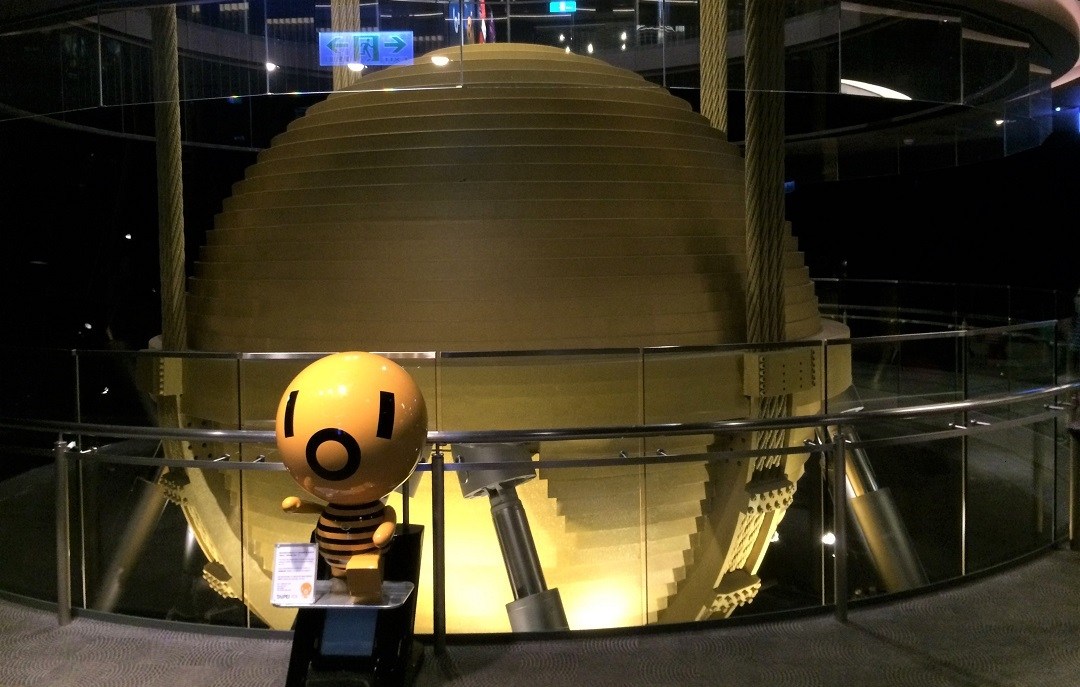 Night markets
Another thing Taipei is famous for is its multitude of night markets. Here you can satisfy all your shopping needs while indulging yourself with 'exotic' snacks from the many food stalls. What to think of 'meat cooked with gas burners' or perhaps you dare to try the 'stinky tofu'. The first I enjoyed, regarding the latter let's say I am still working on accustoming my western taste pallet…
Top Tip: We visited various night markets, (especially when short in time) I would advise just to go to the one closest or most convenient to you as they all will have the same vibe and offer similar products and food options!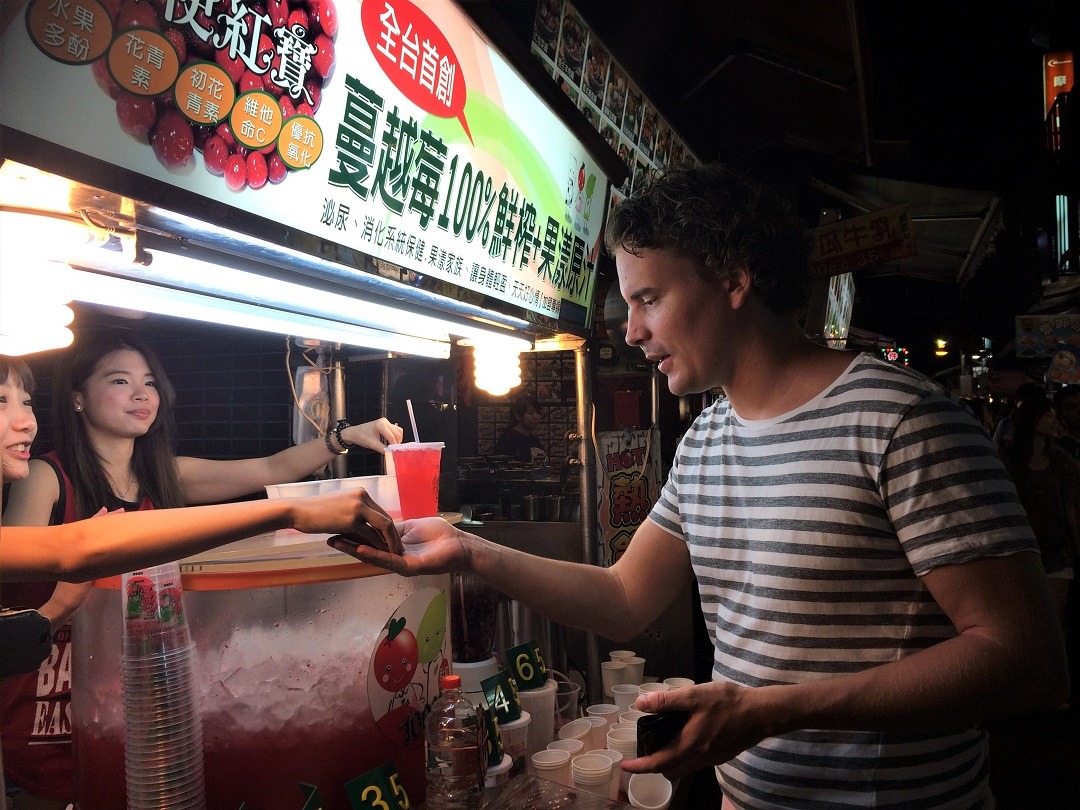 Taipei Main Station
I like the architecture of this colossal building and its main hall. It is a major hub in Taipei's public transportation system. It is the 25th busiest station in the world and the busiest outside Japan in Asia.
This is also likely the place to hop onto one of the spectacular bullet trains to explore the rest of Taiwan…
Ride Taiwan's efficient bullet trains
Probably one of the best examples of Taiwan's modern side! The ultra-efficient, always on time, high-speed bullet trains are a great way of exploring Taiwan's beautiful countryside.
We skimmed across Taiwan with top speeds of 300km (186mi) an hour towards our next tranquil and traditional destination… Sun Moon Lake…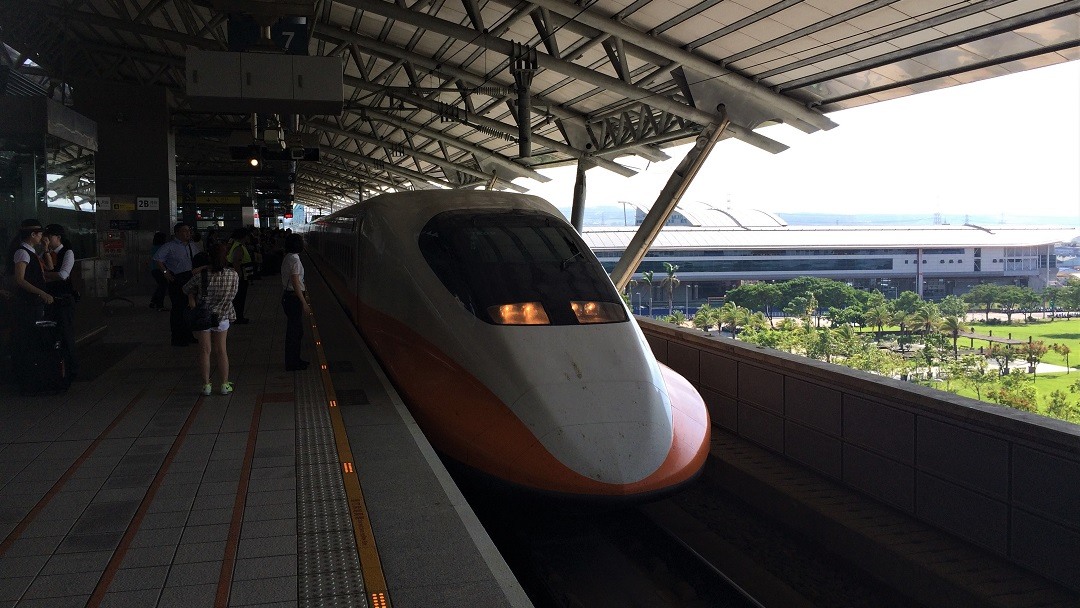 Enjoy Taiwan's traditional tranquillity at Sun Moon Lake
A great place to unwind is on and around Sun Moon Lake, located in the middle of Taiwan. The lake is surrounded by small towns which are interconnected with convenient ferry services and busses.
The natural surrounding does resemble that of the European Alps. However, the temples with its characteristic Chinese architecture give away that you are indeed at a more exotic location.
Relax in the Hot springs
Taiwan's seismic activity does cause the occasional earthquake, however, it also has a positive flipside. Not only did this result in beautiful mountain ranges, but it also dotted the island with many natural hot springs! On our last day, we visited the Beitou district, easily accessible via the Xinbeitou MRT station.
The Beitou area revolves around hot springs, health treatments, and wellness spas. You can buy a ticket for the public baths, or opt for a private hot bathroom in one of the many hotels surrounding the area.
Top Tip: do make sure to your swimming gear is a "traditional speedo and/or made of bathing suit material" as we had issues convincing the public hot spring staff that my completely normal swimming short was really a swimming short. This even resulted in us booking a private hot spring room in one of the nearby hotels!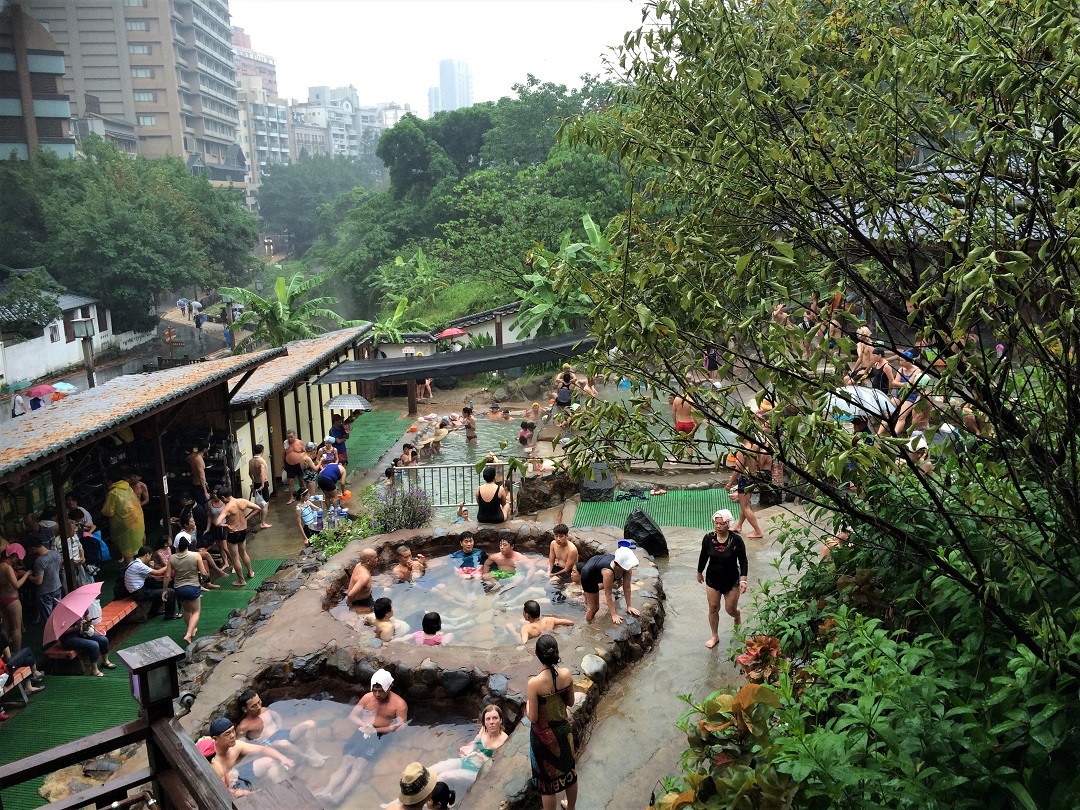 Top Tip: go for a hike in Beitou Hotsprings district to witness the steam come from the earth's crust.
Definitely stay in one of the hotels in or near Beitou during your last night to relax reflect on your Taiwan experiences. Travelling onwards? check out Hong Kong, Singapore, Philipines or Japan.