The Netherlands: Day trip destinations from Amsterdam
Reading time: min | Published on:
Planning a trip to Amsterdam or The Netherlands? These destinations are great to visit if you want to leave the larger cities behind and explore the beautiful rural scenery! An ideal day trip from Amsterdam! We explored these parts of the Netherlands as tourists in our own home country in between our move from Singapore to Dubai… And even though we visited during the cold winter, we definitely enjoyed!…
If combining the below I would recommend renting a car (for a day), you can easily combine all these sights in a nice rural day trip!… Although I always like to flexibility of having a rental car, another option is to book a tour from Amsterdam. Just ask your accommodation or check with any of the tour operators.
Volendam: Fishery of The Netherlands
Volendam is a town around 25 minutes North East of Amsterdam. Given the idyllic wooden houses, drawing many tourists. Volendam is situated next to the artificial Markermeer (lake Marker). It was reclaimed from the sea and originally planned to become land (as most of its surrounding typical Dutch polder landscape in The Netherlands). However, this did not happen and the town is therefore still famous for its fishery… Especially try the smoked Paling (Eel)! In addition, there are various famous Dutch folksingers originating from Volendam. You could, therefore, –jokingly- argue that this would be the Louisiana of The Netherlands!
Although Volendam certainly has its fair share of tourist shops and restaurants it still has a small-town feel and provides a good insight into how many idyllic Dutch villages (used to) look like. Do check out the (touristy) cheese factory, try fish & Dutch delicacies in local restaurants and do browse the small streets!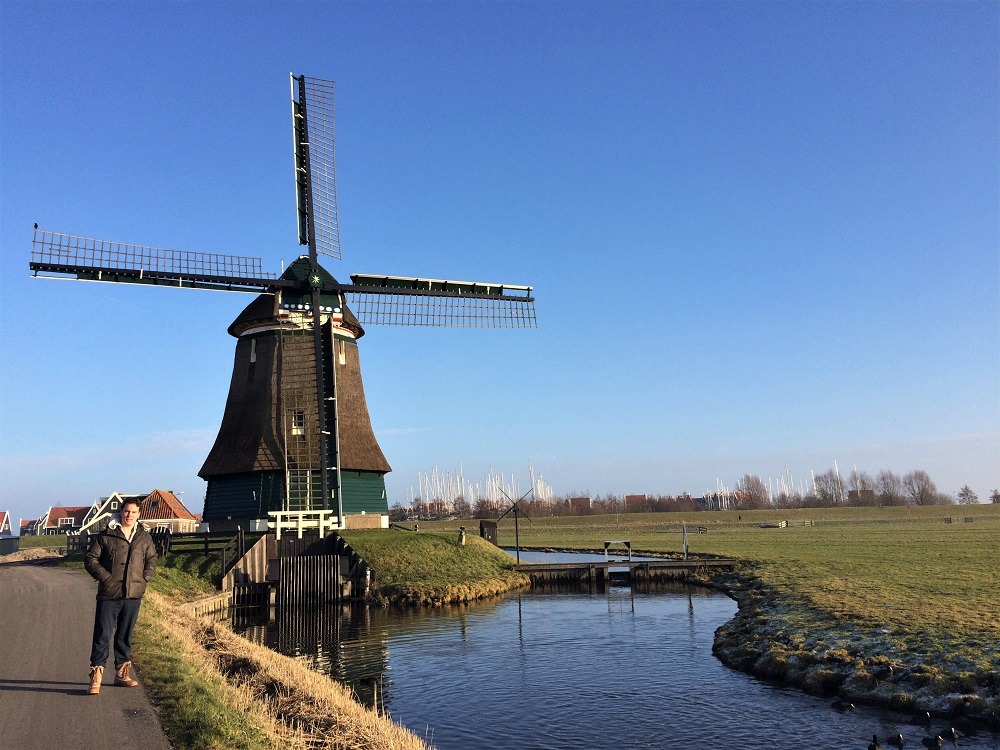 Zaanse Schans: Windmill Walhalla
Around 25 minutes North West from Amsterdam you find the Zaanse Schans… It is best known for its collection of well-preserved historic windmills and houses. Even though windmills were nothing new to us as Dutchies… I must say this quite an impressive sight and would certainly suggest to check out this spot for the 'typical' Dutch landscape feel!… The combination of the windmills, the Zaan river and the surrounding polder landscape is a must-see for any tourist.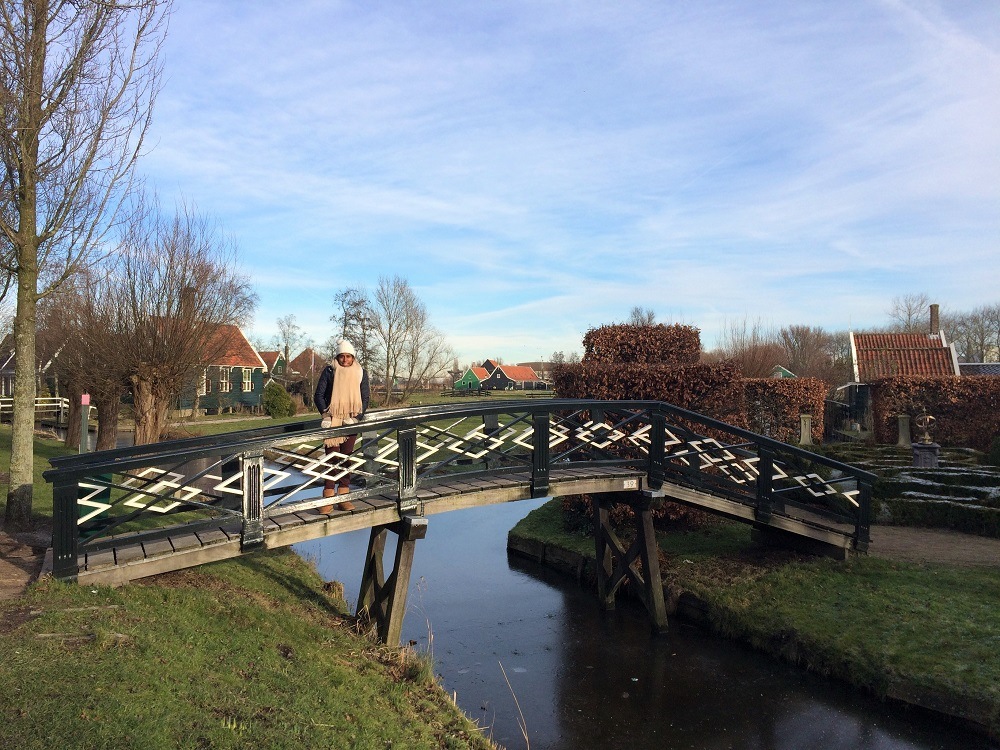 Top Tip: Park your car a bit further away from the site on the open road. Parking fees were far less (if not free)… and you want to walk over the large bridge for the ideal 'photo moment' anyway… Trust me this tip will make sense when you are on-site!…
Some windmills have been turned into museums which you can enter for a small fee. Apart from this do check out (and taste) the large variety of Dutch cheeses in the Cheese Shop. There is also a Jenever (Dutch gin) & Liquor distillery, called the Two-Headed Phoenix… They have a tasting menu option to learn more about what they produce! When visiting in winter, a good way to warm up!… In summer I imagine this is a great way to enjoy a drink on the terrace…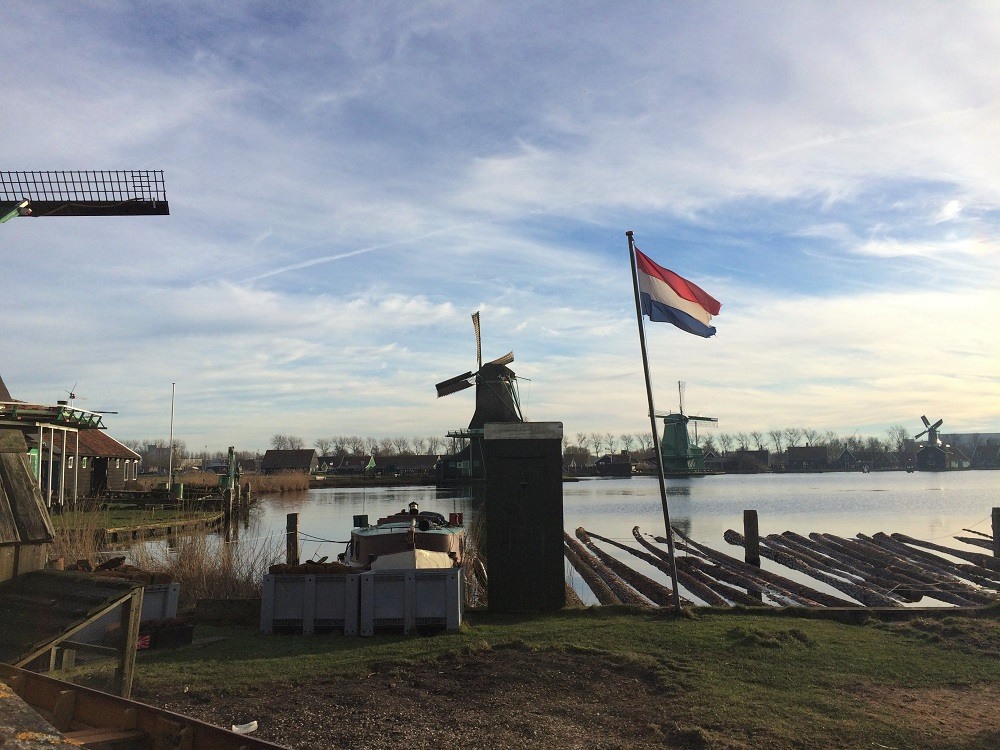 Bonus: Explore Marken, Edam and Hoorn
If you have more time, and chances are high you will be able to do more in one day than the above… Then do check out the island town of Marken – which has a similar feel as Volendam. Another town famous for its cheese is Edam. When possible, time your visit to attend the famous Edam Cheese Market in summer periods on every Wednesday morning. If even more time than drive further North East and check out the small city Hoorn, with its canals and beautiful historic buildings – In some way a closer resemblance to Amsterdam (but then without the tourists).
Well, that was a brief Dutch Ghost around the Globe getaway… Do let me know your thoughts via social media! Also, do combine this with other great highlights in Europe like Berlin,the Belgian Ardennes or even more 'exotic' check out my Iceland or Lapland posts!…