Tips for a Bahrain getaway
We visited this small oil-rich Kingdom in the Arabian Gulf as part of a road trip via Saudi Arabia. Check out the link if you want to know if/how to travel to Saudi Arabia as a tourist! In this post, I will list some top things to do in Bahrain and in particular its capital Manama…
Formula 1 Grand Prix
Likely no surprise, as Bahrain made history as the first Formula One Grand Prix in the Middle East, and is, therefore, the first association that many people have with Bahrain. We visited the track a few weeks after the race (there was still some deconstruction done of the entertainment stage). We had a look in the gift shop and also had a walk over the grandstand. In case you are a real fanatic you could join an organized group tour. However, in my opinion, you rather save your money and walk around the site yourself.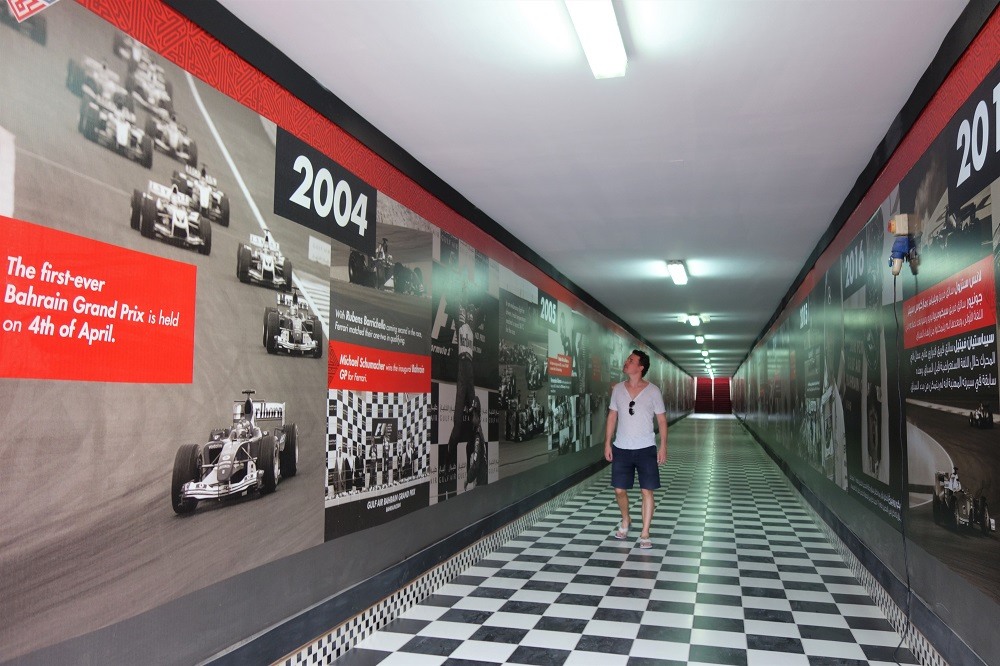 Al Areen Wildlife Sanctuary
In my opinion, skip this attraction! I do not see how this is a wildlife "sanctuary". It is more like a Zoo, and a not very well maintained one at that, with small cages and (luckily) only a handful of animals. There is a bird cage that is quite ok, but honestly not worth the visit. There are far better wildlife and zoo options available in the region, and the world for that matter. (Small sidestep, worth noting: A place that likely comes closest to a wildlife sanctuary is Cheetah's Rock at Zanzibar!). However, for all the bird and nature lovers: Bahrain does have its fair share of birds, so do check it out!…
Artsy neighbourhoods with great nightlife
Bahrain is very progressive compared to its neighbouring countries. When it comes to alcohol consumption, some of its neighbours even prohibit the consumption of alcohol (like Saudi Arabia and Kuwait). This is one of the key reasons people from the region visit this tiny island state. It is especially popular with expats that live in these countries and look for some entertainment on weekends. Due to its relative progressiveness, many expats even choose to live in Bahrain but work in e.g. Dammam – across the causeway – in Saudi Arabia.
Even compared to the progressive United Arab Emirates – where the sale of alcoholic beverages is mainly limited to 5-star hotels. In Bahrain, the sale and consumption of alcohol happen more openly with bars (on street level) offering alcoholic beverages.
Perhaps it is stimulated by the alcohol, but Manama, the capital, has a very creative and artsy scene! You should certainly explore the Adliya neighbourhood, with its wall murals and are dotted with art galleries, cafes and restaurants.
Bahrain World Trade Center
When visiting Manama, you will not be able to miss the WTC building. It's uniquely shaped twin towers are connected by wind turbines. The turbines provide around 10-15% of the building's energy.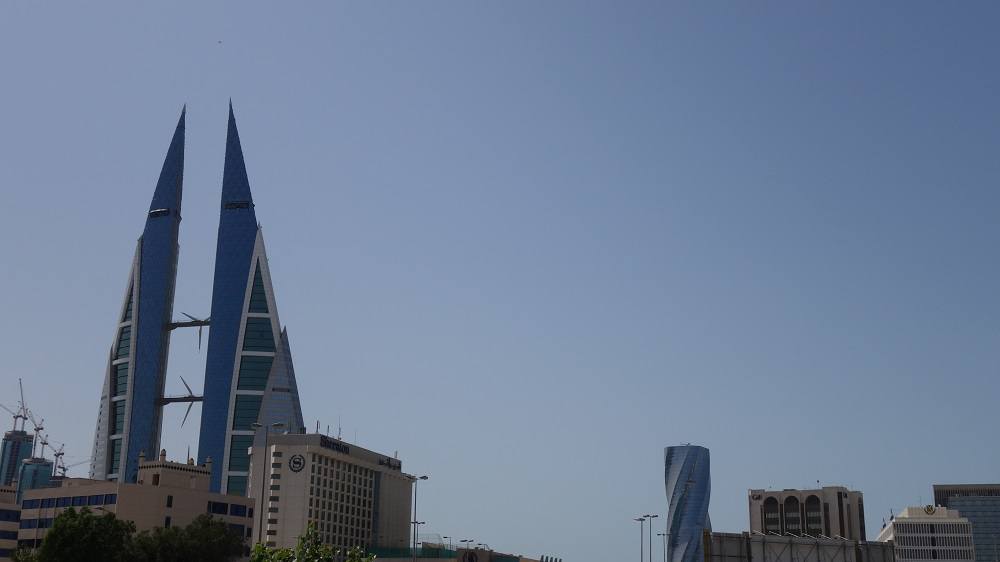 Bahrain National Museum
Conveniently located next to each other, you should definitely include the National Museum and Theatre in your itinerary.
The Bahrain National Museum is providing a great overview of the culture and history of Bahrain. I especially enjoyed how they showcased Bahrain entirely as a map on the floor and make use of scale models to highlight its key attractions.
Bahrain National Theatre
Adjacent to the National Museum is the Bahrain National Theatre. We were not able to enter the main hall, but we really enjoyed the various (ancient) scale models of how to adjust the stage and décor to trick and engage the public, still used today.
Royal camel farm
Do visit the -completely free – Royal camel farm! Here you can come up close with the camels of the king and the royal family… It is a nice way to just walk around the complex and come up close to these amazing desert creatures! Camel races are a big thing in the Middle East and some of these camels can easily cost a $100k and way beyond, so keeping your distance will not only be safe for yourself but also reduce your financial risk!
Bahrain – Saudi Causeway
As mentioned our visit to Bahrain was part of a road trip via to Saudi Arabia. Saudi's current visa policy (which at the time of writing is non-existent for tourists) likely will not allow you to fully cross the bridge. However, you can travel halfway to the artificial border island. On the island, you have the possibility to go up a viewing tower to see this impressive to the King Fahd Causeway of 25km long and with clear weather peek to Saudi Arabia.
Well, yet another Ghost around the Globe story for the necessary travel inspiration!… I am sure that these activities and attractions will provide you with a great experience in Bahrain!  Interested in the Middle East? Do also check out my blogs about Oman, United Arab Emirates, Qatar and Kuwait…