Tips to browse in troubled yet stunning Belfast
Reading time: min | Published on:
Belfast is most famous (or notorious) due to its suffering during 'The Troubles'. A civil conflict that raged from around 1969 until 1998. In the 1970s and 1980s, Belfast was even reported to one of the world's most dangerous cities, with a homicide rate around 31 per 100,000. Given this conflict is still fairly recent, you are still being reminded to this dark era at many sites, memorials and impressive wall murals… As this marks an important part of Belfast's history, we mainly focused on these 'sights' during our visit… But of course, we also visited some of the cities key sights and landmarks.
We visited Belfast as part of a larger trip, coming from Edinburgh and we travelled onwards to Dublin and Ireland. Check the links for great travel combination tips!…
Belfast and its 'Troubles'
Belfast has been the capital of Northern Ireland since its establishment in 1921. Ever since the formation of Northern Ireland, there have been episodes of conflict between its Catholic and Protestant population throughout the country. The most recent example of this conflict was known as 'The Troubles' (1969-1998).
Belfast saw some of the worst of The Troubles in Northern Ireland, especially in the 1970s, where rival paramilitary groups from both sides were active with bombings, assassinations and street violence was ever-present. One of the key examples is 'Bloody Friday' where the IRA killed 9 people by detonating 22 bombs in Belfast city centre on 21 July 1972.
Another gloomy record is held by Europa Hotel, which suffered 36 bomb attacks, becoming known as 'The most bombed hotel in the world'.
In all, over 1,600 people were killed in political violence in the city between 1969 and 2001.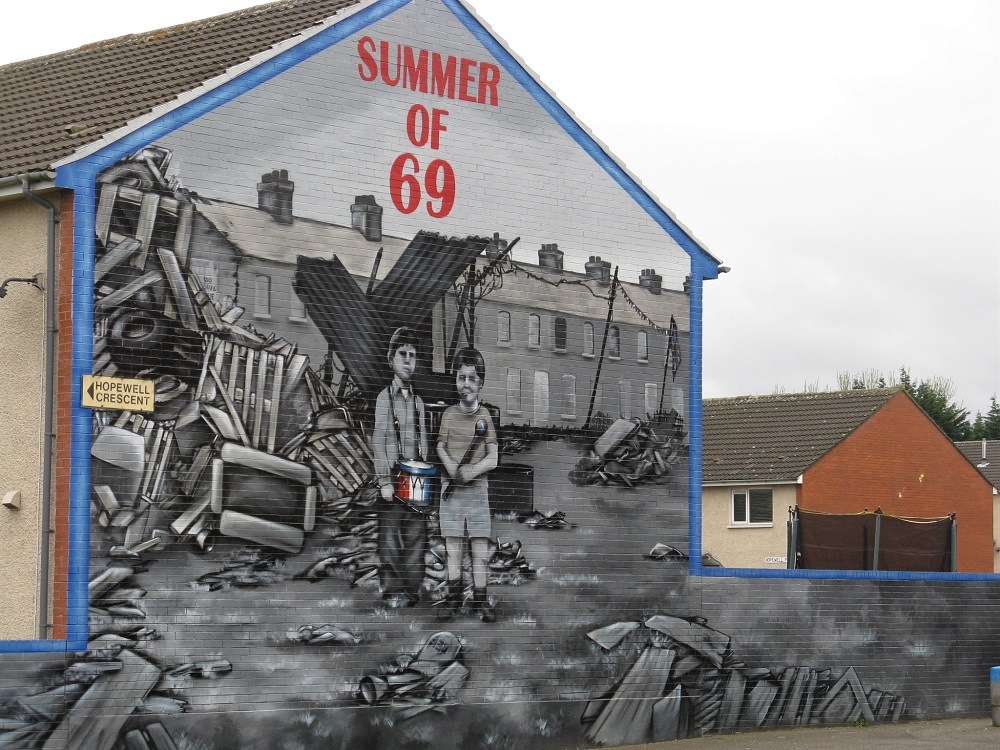 Explore Belfast's Wall Murals
What most reminds you about this dark period are the various impressive wall murals all around the city, mainly in the working-class areas. When doing some additional research I stumbled on this excellent website: Virtual tour of Belfast Murals, complete with locations to design your own walking tour, or browse through troubled Belfast online!…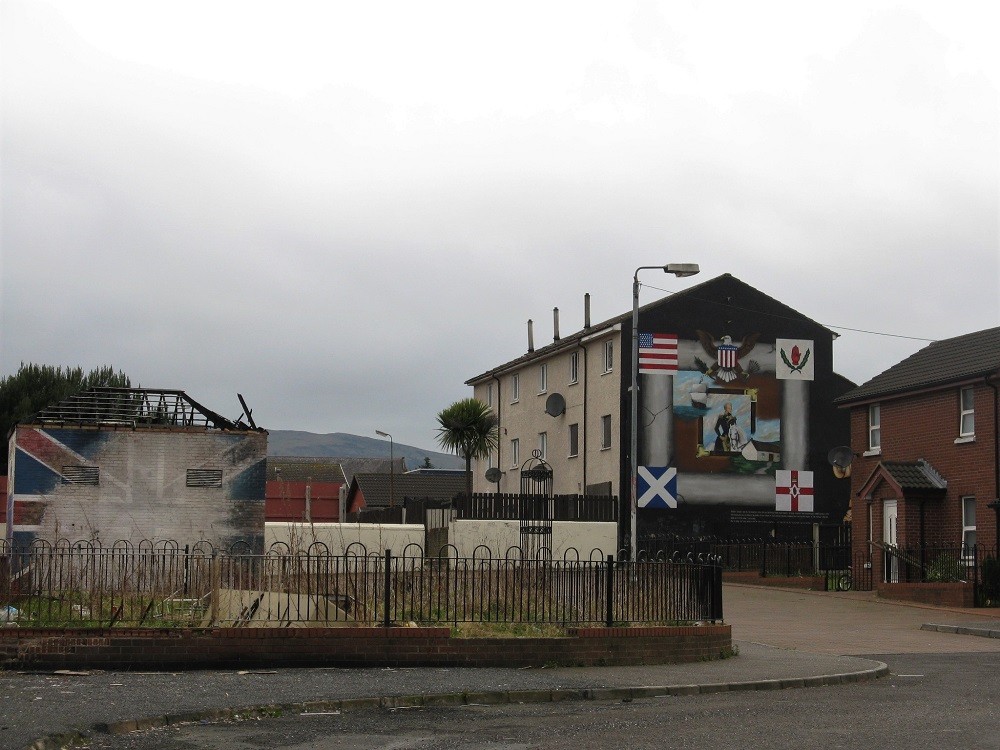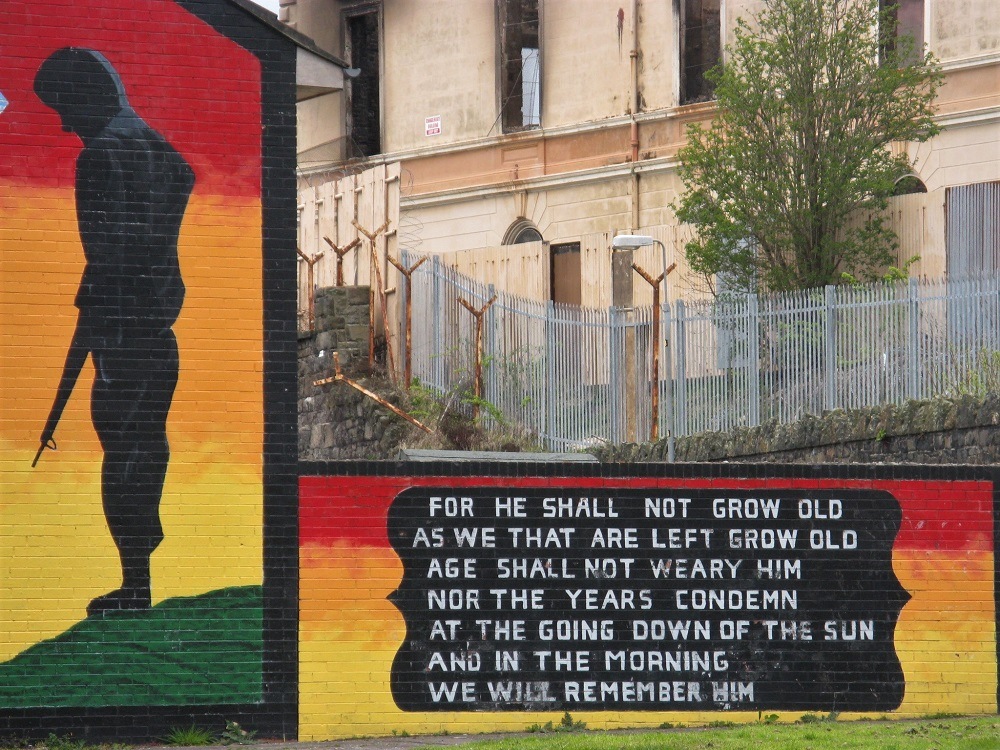 Present Belfast
You still 'feel' the city is broken in many ways. Tensions are still present and the city still faces occasional riots and paramilitary attacks. Nevertheless, Belfast is recovering from its past and is undergoing expansion and regeneration since the late 1990s. Belfast city centre has undergone expansion and regeneration since the late 1990s.
It is by far not as dangerous as it used to be, and I would estimate that your 'travel risk' is comparable to that of any other large city. So, let's dive into some of the key sights to visit during your trip!
Belfast City hall
It is hard to miss the impressive Belfast city hall, as it is located in the middle of the city centre. 
Belfast Castle
Do also visit Belfast Castle! It is located slightly out of the city, located on the slopes of Cavehill Country Park. At 400m above sea level, The Castle provides great views over the city! Do also explore the Cavehill country park as well!…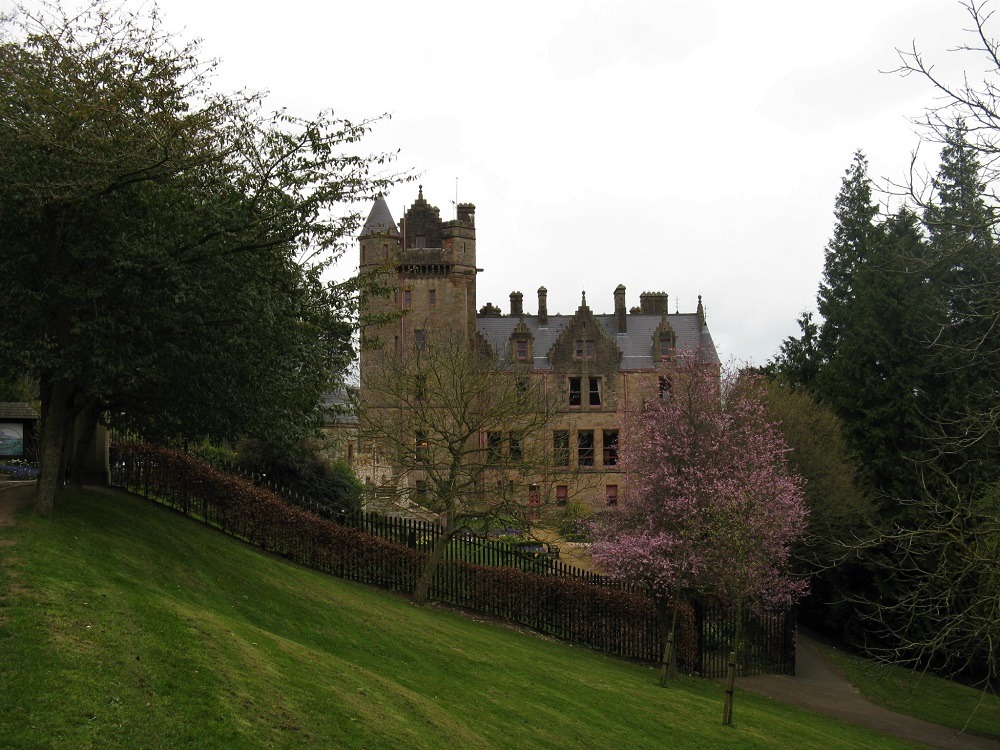 Queen's University
Another beautiful historic site to pay a visit to is Queen's University in Belfast's city centre.
Parliament buildings
Your visit to Belfast is not complete without a visit to the impressive Northern Ireland's Parliament buildings! They are located slightly outside of the city centre in lush green surroundings…
Botanical Gardens
Browse through Belfast's botanical gardens. It is here that you also find a statue of Belfast-born scientist Lord Kelvin (William Thomson, 1st Baron Kelvin).
Titanic Museum
Belfast's docks are also where the Titanic was built. You can learn all about the history in its Titanic Quarter and Titanic Museum. I did not visit this, but could be a nice addition to your visit!…
Belfast and Northern Ireland's future
Recent developments have positively impacted its travel and tourism industry!…  Belfast and the Causeway Coast have together named the best place to visit in 2018 by Lonely Planet. Tourist numbers have increased since the end of The Troubles, boosted in part by newer attractions such as Titanic Belfast and tours of locations used in the HBO television series Game of Thrones.
Top Tip: Not visited yet, but high on my list is to rent a car and discover the Causeway coast, especially the Giant's Causeway; 40,000 interlocking basalt columns, the result of an ancient volcanic fissure eruption. Different, but likely similarly impressive as the beautiful basalt formations in Armenia.
Well, this is where we leave Belfast… A city with a troubled past but a seemingly positive future!… I am sure planning to return again to Northern Ireland and discover the beautiful nature… As mentioned, do combine your Belfast trip with its surrounding highlights!… Check out my Ghost around the Globe posts of nearby Edinburgh, Whisky tour in Speyside, Ireland, UK's Peak District!