Top 3 things to do in Uruguay
Reading time: min | Published on:
Uruguay is one of the smaller nations of the South American continent. It is also certainly one of the priciest! Combine this with the lack of landmarks compared to its neighbours, which results in a relatively low number of visitors! This is a shame as Uruguay is certainly worth your visit… Let's explore 3 places you should not miss out on!…,
1. Unwind in Colonia del Sacramento
This small town with its quaint historic quarter is one of the top sights of Uruguay. Largely due to its ferry connection across the Rio de la Plata to Buenos Aires. The cobbled streets, the colonial buildings, and the tranquil river make this a great place to unwind!
We also tried traditional Mate in Colonia, which is a kind of strong caffeine-rich tea (but you can try this anywhere in Uruguay).
2. Enjoy juicy steaks in Montevideo's Mercado del Puerto
Despite being the capital, Montevideo has a laidback atmosphere. The city is made up of various colonial and art deco buildings. Be sure to check out the Teatro Solis, Plaza Independencia and the Ramblas.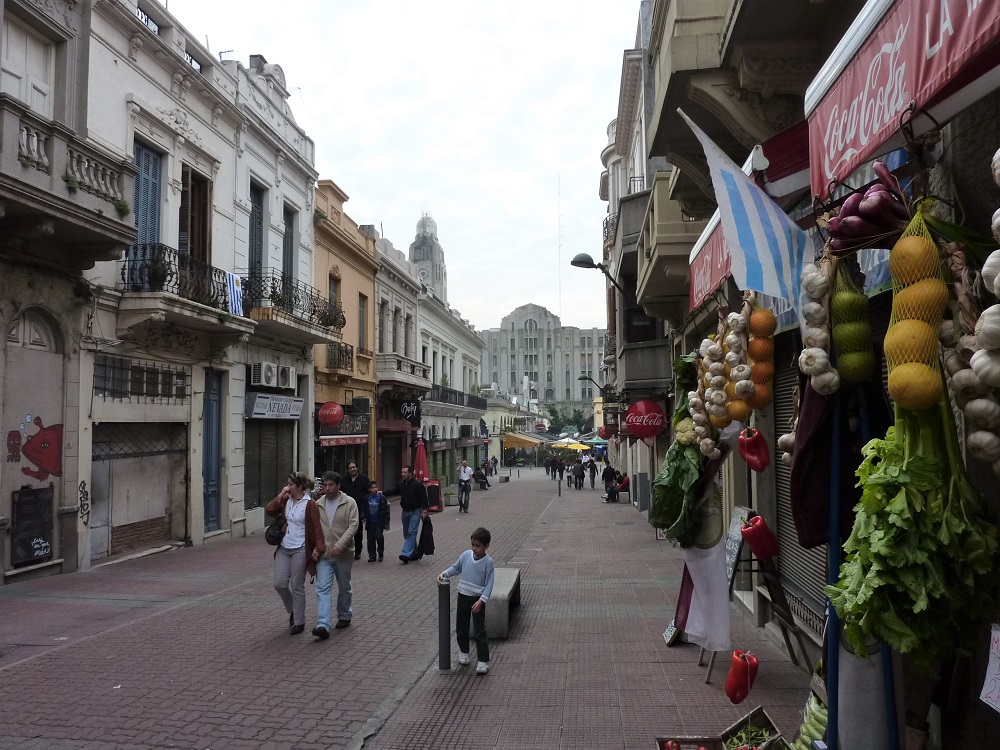 As mentioned in the introduction Uruguay can be quite expensive, especially if you are on a backpacker budget. We luckily found that one of the cheaper places to eat in Montevideo is also one of the nicest;  Mercado del Puerto! Other than the name suggests this market consists mainly of steakhouses, or rather steak stalls! Here you can buy the best Uruguayan meat, freshly prepared while connecting with other guests at the bar-style setting!
We liked this place so much that we went back a few times!
3. Punte del Este
Punte del Este is also known as the St. Tropez of South America. This place with its wonderful beaches has attracted the international jet set for decades! If you are travelling in the summer period, this is certainly worth a visit or would serve as a good stopover on the way from or towards Brazil.