Top 5 things to do in Argentina
Reading time: min | Published on:
This blog could have easily received the title: how to gain 5kgs when in Argentina, as a key aspect of visiting this beautiful country revolves around food & drinks! But Argentina has much more to offer; amazing waterfalls, a great capital city, beautiful mountains, the list goes on… read all about the top 5 things not to miss out on when in Argentina!
1. Go skiing or hiking in Bariloche's lake district
San Carlos de Bariloche is a town in Argentina's Patagonia region. It lays next to Nahuel Huapi, a large glacial lake surrounded by the Andes Mountains. The town is known for its Swiss alpine-style architecture, chocolate, and even cheese fondue! Depending on the season, Bariloche is an ideal base for hiking and skiing the nearby mountains and exploring the surrounding Lake District.
Top Tip: take the cable cart to Cerro Campanario for the breathtaking views over the surrounding Lake District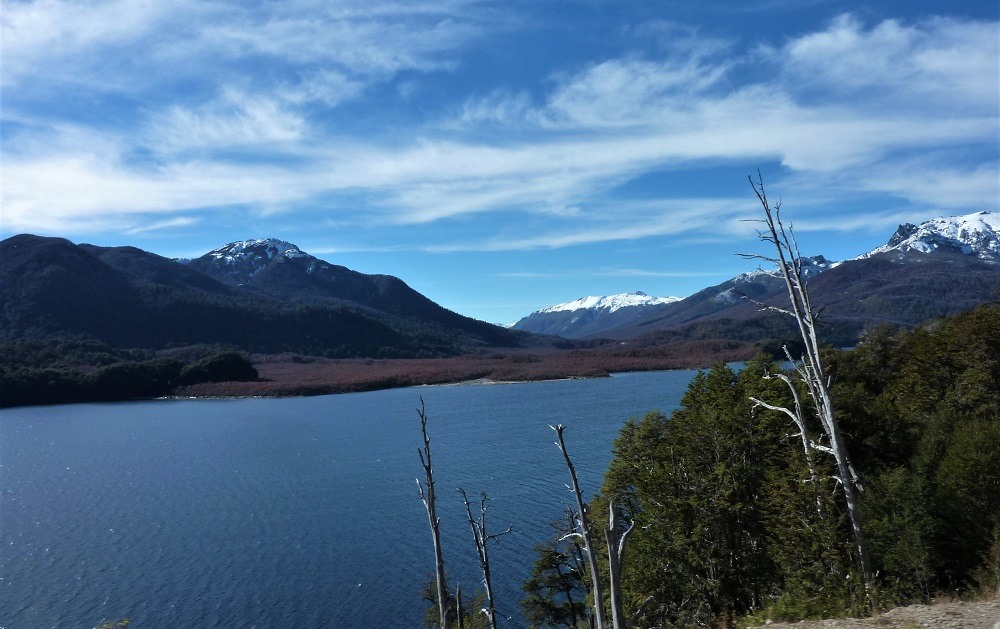 2. Cycle from Vineyard to Vineyard in Mendoza
Perhaps one of the nicest excursions we have ever enjoyed was the wine tasting cycling tour in Mendoza. We did multiple but I would definitely recommend Mr Mr. Hugo Wines as we enjoyed this tour the most! This laid-back tour operator sets you up with a bicycle and a map! You have the full day to explore as many surrounding wineries as you like! There is also a chocolate factory and other nice spots to stop and enjoy a taste of the locally produced treats. When you return your bike you are being poured additional wine by Mr Hugo while waiting for the transport to take you back to Mendoza!
Funny anecdote: When we were riding back from our last winery to return the bicycle – with likely a bit much to drink after a full day of tastings – we were followed by motor police. At first, we thought we were in trouble, but as we found out we were given an escort, just to ensure no harm would come to us! Great service, great day, great wines!
Adding another wine tour to your Argentina itinerary
We also took a wine tour along the more prestigious brands (e.g. Chandon, Norton). The wineries are certainly worth a visit, but more are strict and organized, hence less laid back when pouring in wines. Depending on what you search for I would again strongly recommend to at least take a tour via Mr. Hugo. If then still craving for more insights and tastes, or just curious about the bigger brands, than visit the more renowned wineries on a separate day!
3. Put on your gaucho boots
I warned you… It keeps raining "best ever" highlights in Argentina. After Mendoza's wine tours we also had one of our most memorable experiences in the countryside of Salta! Here we booked a horse riding tour and after which we were treated by the Gauchos (Argentinean cowboys) on one of the best barbecues ever!
We booked at Sayta, meaning "where time stands still" in the Aymara language, and believe me it did! If not for experiencing the gaucho life with horse riding and impeccable bbq treats, then certainly due to the massive amounts of wine that are poured!
The horse riding takes you through nature and the helpful guides also let your horse gallop. Our gaucho was doing some tricks, like standing on his horse. As far as I can remember it was my first horse ride ever and I had a wonderful experience!
After the horse ride, we were treated to a "family-style" asado (barbeque), where the friendly owner of the ranch was providing us with large pieces of meat and large quantities of wine to wash it down!
Funny anecdote: I was (and still am) only a beginner when it comes to the Spanish language, but the Argentinean wine and the approachable laid-back owner of the ranch apparently did miracles, as I had endless conversations with him!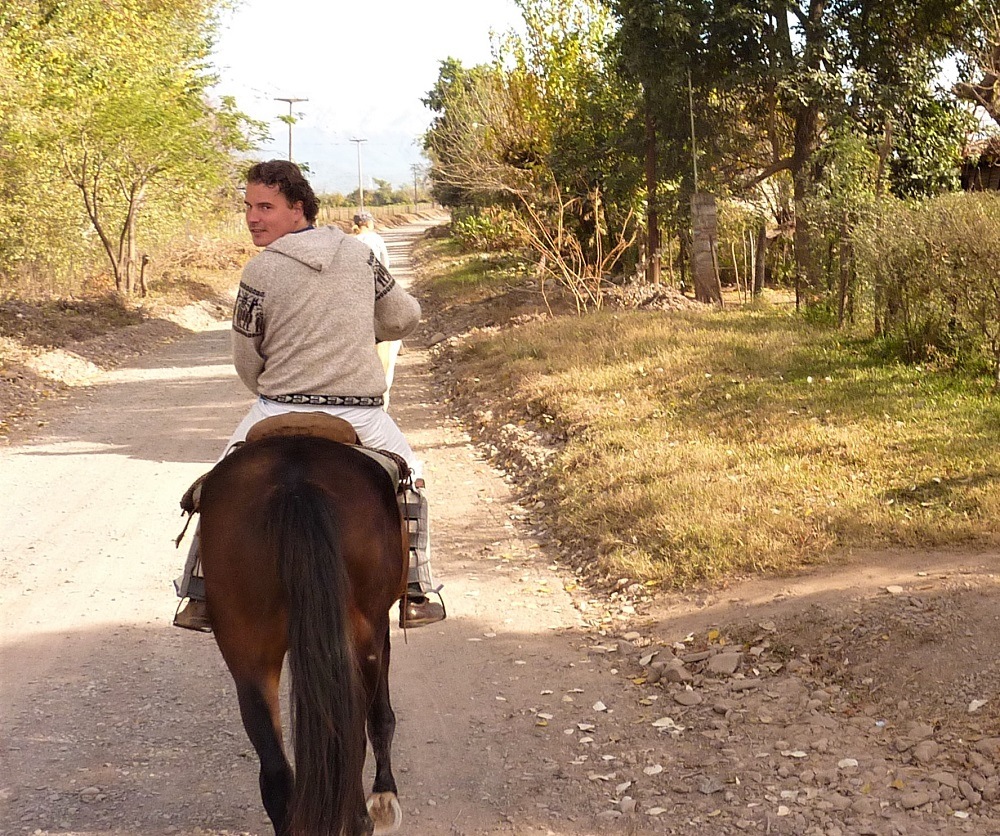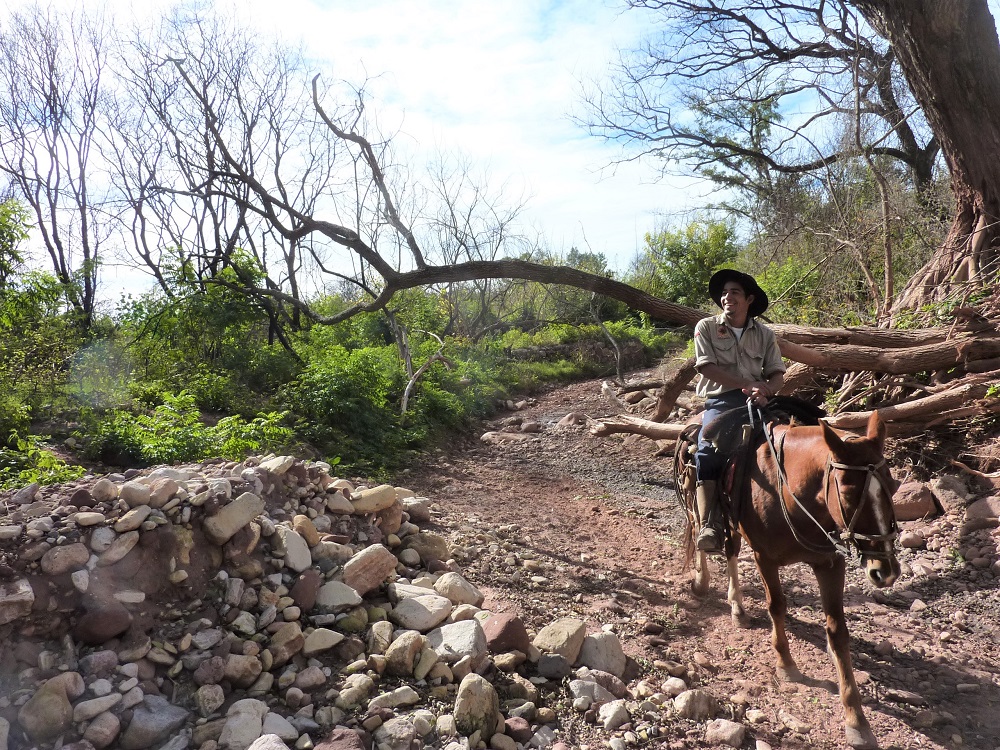 4. Getting wet at Iguazu Falls
The Iguazu falls are one of nature's miracles that should not be missed and you need to make time for in your itinerary. This spectacle lays on the border of Argentina and Brazil. I even dedicated a separate post on Iguazu, so make sure to check it out to make the most of your visit! The photos speak for itself…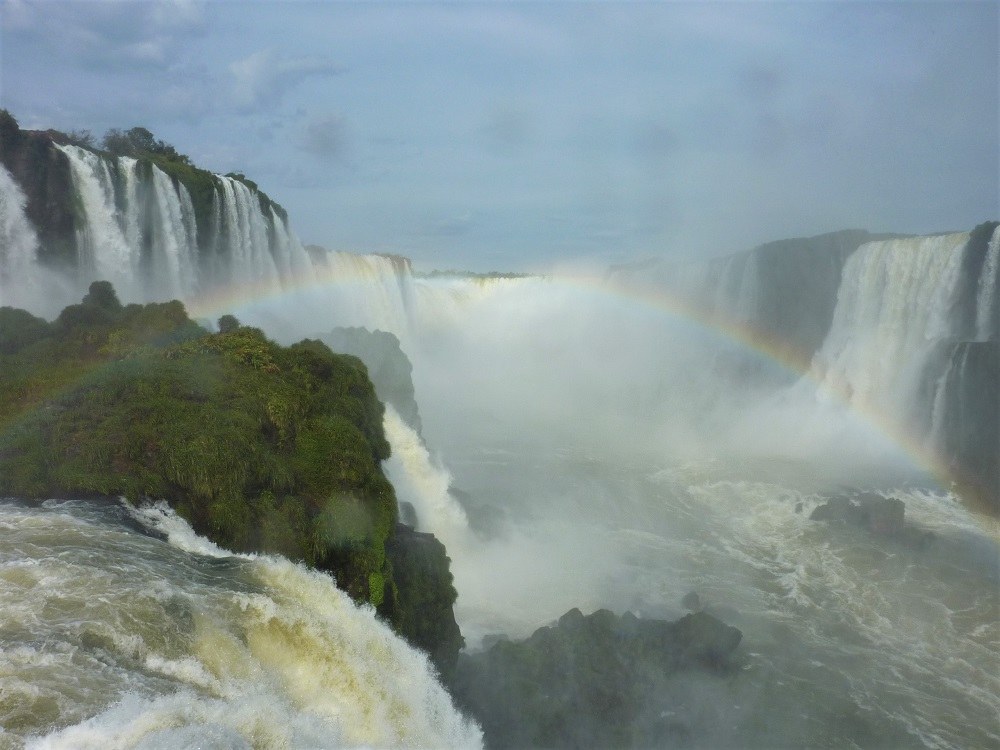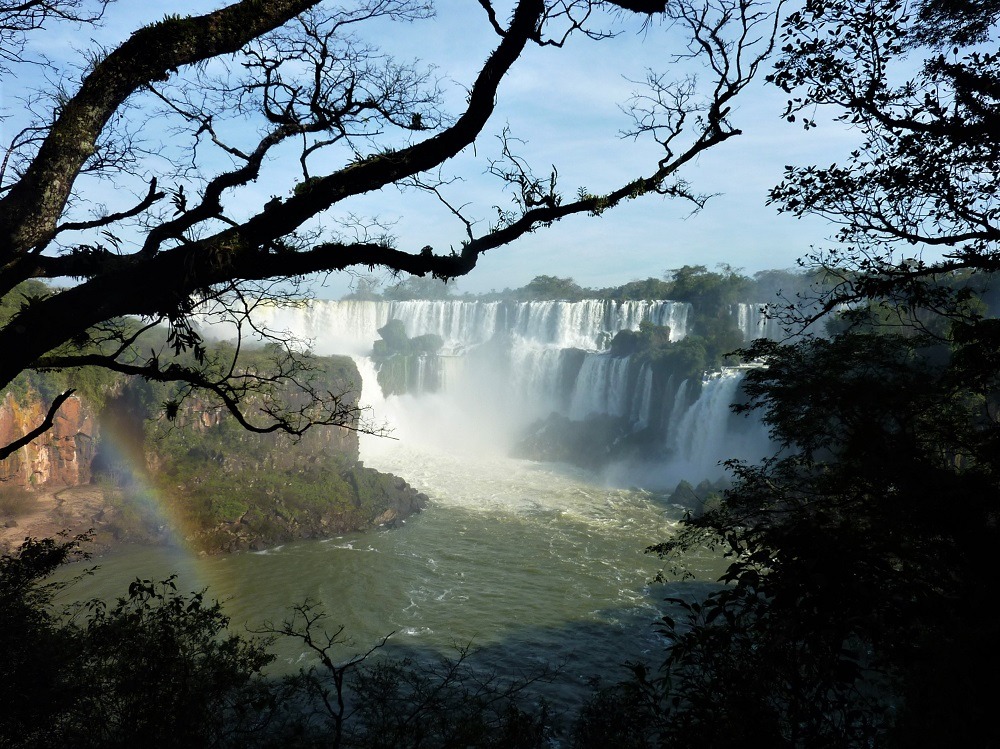 5. Tango the night away in Buenos Aires
Buenos Aires is a large cosmopolitan! The city center has a European feel to it but this capital also has unique neighbourhoods which you should explore. Pay a visit to colourful La Boca, where you get a sense of how football-crazy this country is in La Bombonera stadium. Stroll through posh Recoletta and pay a visit to the giant family graveyard.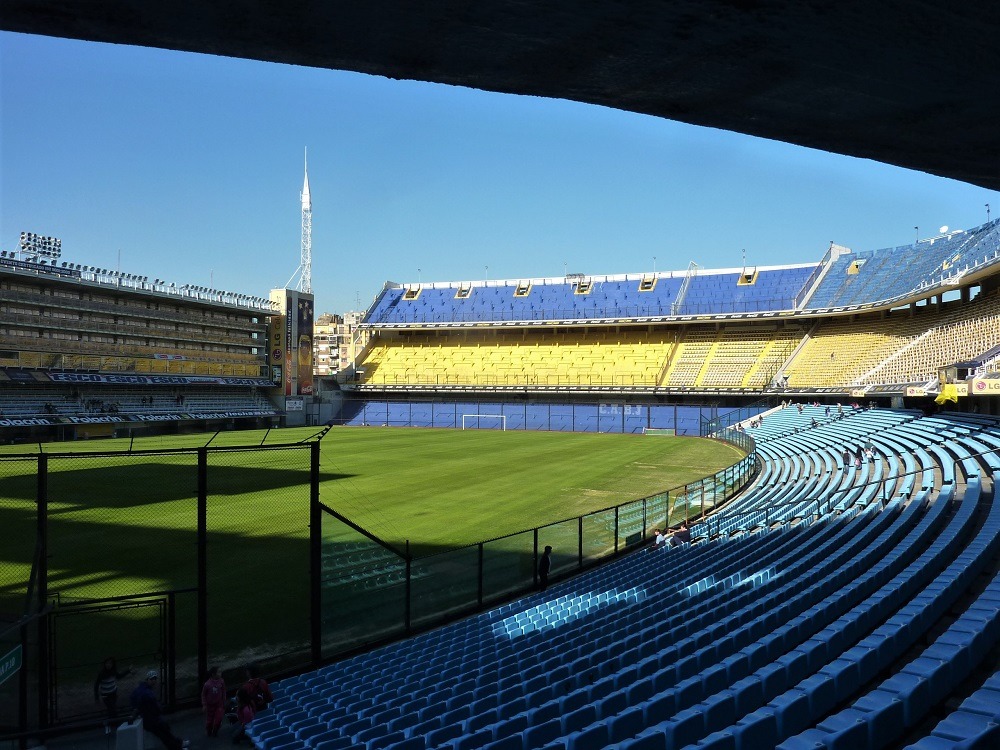 Buenos Aires is also the home of Tango. A fun activity would, therefore, be to take a Tango class, or if less inclined to dance yourself than go to one of the many performances. There are many tango dinner shows found all around the city!
Top Tip: Talking about dinner: be sure to make reservations at La Cabrera restaurant. Here we had one of the best steaks we have had! Do share a portion! as the serving sizes are huge!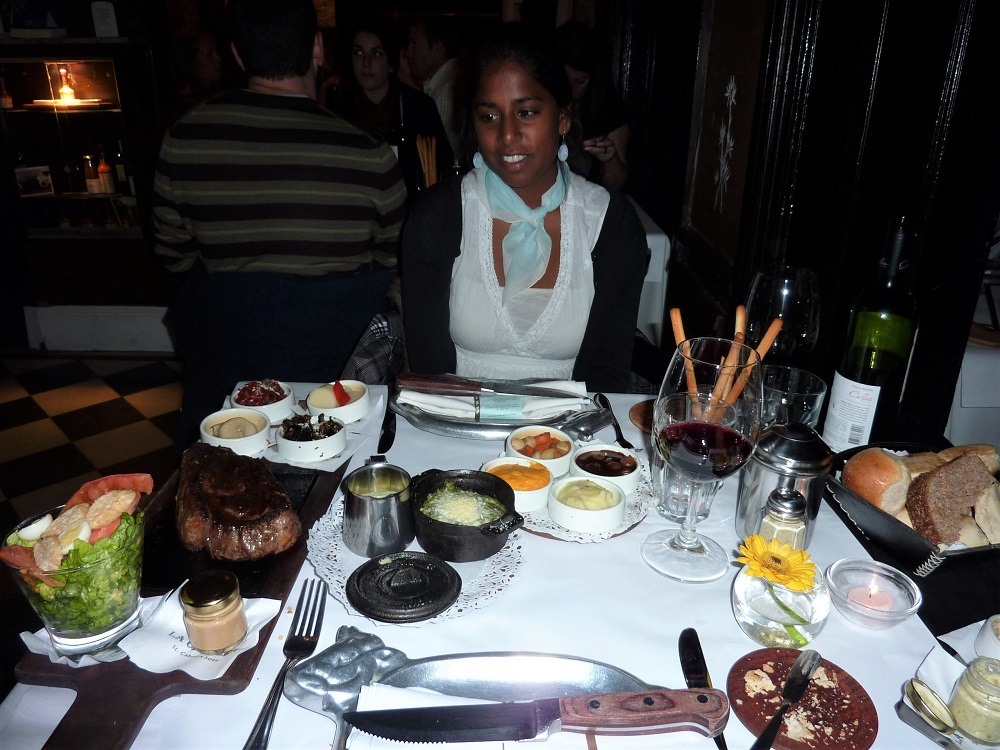 Bonus tip: The stunning nature of Argentina!
Do not think that this is all Argentina has to offer! Far from it!… I did not even describe Patagonia in the south, or what to think about Cafayate with its beautiful rainbow rock formations! I cannot emphasize the wide diversity of this country enough! Ranging from glaciers to deserts, from the high Andes to tropical waterfalls…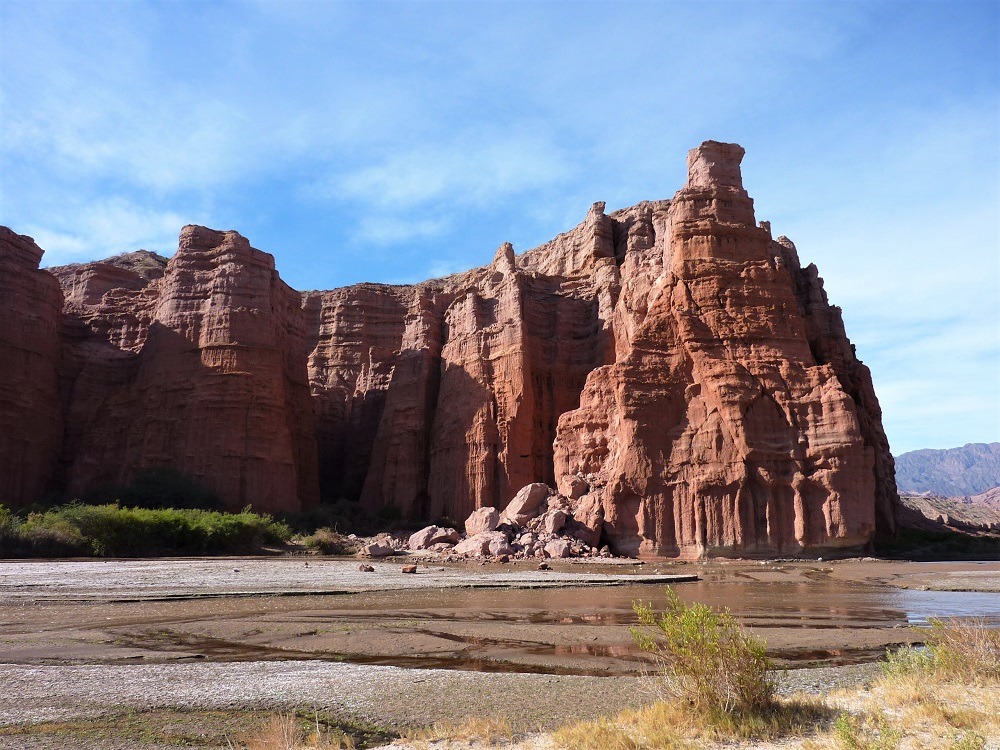 Have fun exploring! Let me know what you found about these Ghost around the Globe tips!… do also check out my other South American blogs, for example of Uruguay, Chile and Brazil!