Top 5 things to do in medieval Edinburgh
Edinburgh is one of the 'most medieval' cities in the world! Brace yourself as it will take you back to a time of knights and castles. Its old town is very well preserved and a must-visit in your UK, or wider Europe, trip!… In this post, I will focus mainly on its key attraction: Edinburgh's Old Town stretching from Edinburgh Castle, via its Royal Mile onto Holyrood Palace.
We visited Edinburgh as part of a larger trip, travelling onwards to Belfast in Northern Ireland and onto Dublin and Ireland. Also, do combine your trip with wider Scotland and learn how to organize your own whisky tasting tour in Speyside (even if you don't like whisky). But for now, let's start exploring medieval Edinburg, via the below top 5 things to do!…
1. Climb up to Edinburgh Castle
Your visit to Edinburgh is not complete without visiting the Edinburgh Castle. This historic fortress dominates the skyline of Edinburgh on Castle Rock. Archaeologists have established human occupation of the rock since the Iron Age, if not much longer. Over the last 8 centuries, Edinburgh castle was established and played an important role in the city's and country's history.
In present days the Edinburgh Castle houses various museums and it provides a great viewpoint over the surrounding Scottish capital.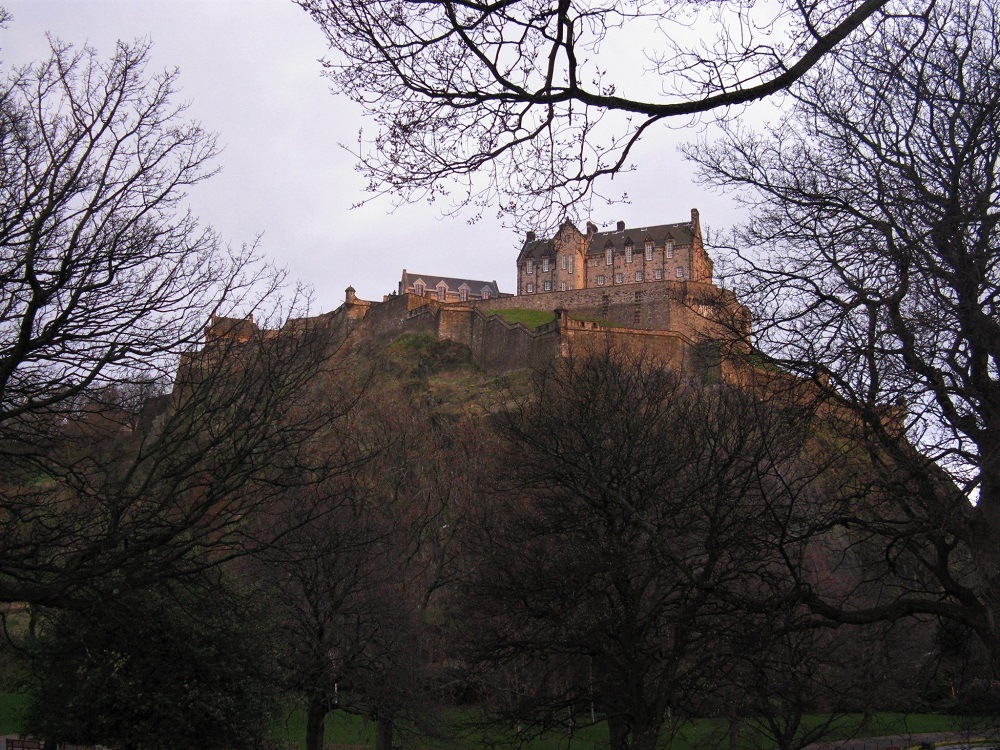 2. Browse down via the Royal Mile
Making your way down from the castle you find yourself on the Royal Mile, Edinburgh's most vibrant and popular street with a mix of shops, restaurants, pubs and visitor attractions.
While walking down you pass Parliament Square housing Scotland's High Court of Justiciary and the Court of Session. Also, you will come across various typical Scottish (albeit a bit touristy) stores, like John Morrison's Kiltmakers.
Further down you pass the Canongate Kirk and Graveyard (more 'scary' info & tips below).
Fun Fact: The Royal Mile is actually 1.81 km long. Longer than our current-day English mile. It actually follows the old Scottish mile system, which is not used anymore since the 18th century.
3. Visit Holyrood Palace
The Royal Mile eventually leads you to Holyrood Palace, which is the official residence of the British monarch in Scotland. It has served as the principal residence of the Kings and Queens of Scots since the 16th century. Queen Elizabeth spends one week in residence at Holyrood Palace at the beginning of each summer. Here, she carries out a range of official engagements and ceremonies. The 16th-century Historic Apartments of Mary, Queen of Scots and the State Apartments, used for official and state entertaining, are open to the public throughout the year, except when members of the Royal Family are in residence.
Top Tip: Do also browse around the smaller streets of Old Edinburgh, around the Royal Mile and explore sights like the Scott Monument. I also advise booking your accommodation in the 'Royal Mile area', as this is the heart of (touristy) Edinburgh with most key sights just a stone's throw away!..
4. Join a Ghost tour
Already hinted above, a fun way to explore this medieval historic city is to join a spooky evening ghost tour. Some are even free, where you tip your guide at the end!… Do some online research into this… During the tours, you are guided through Edinburgh's narrow alleyways, graveyards and past scary looking buildings (like Canongate Kirk). Our guide (complete in 'vampire' outfit) explained some scary myths and spooky (urban) legends of ghosts from Edinburgh's past.
We did not spot any ghost activity during our tour, apart from the obvious Ghost around the Globe joining as a tour participant…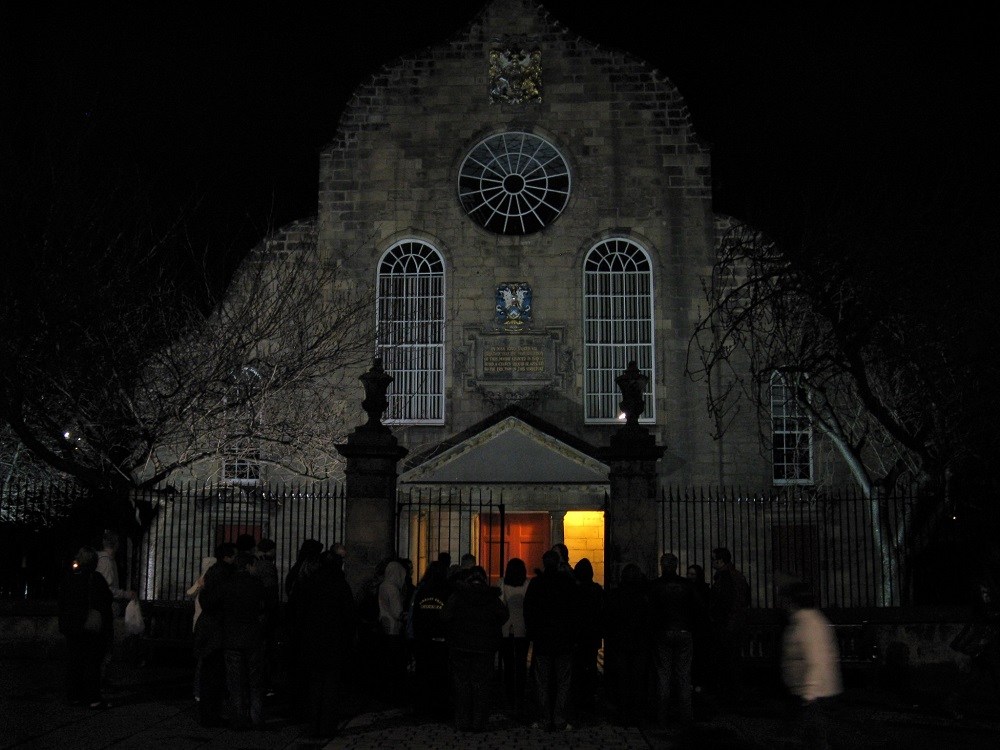 5. Enjoy Edinburgh's pub life & Scottish cuisine
In Scotland, like the rest of the UK and Ireland, there is, of course, no shortage in pubs! Some pubs in Edinburgh particularly stand out and are close to each other on George IV bridge (a side street of the Royal Mile), ideal for a pit stop or to reflect on a day of sightseeing!… 2 pups, in particular, are worth a visit:
Greyfriars Bobby's Bar
The Greyfriars Bobby's Bar, which is opposite the statue of Greyfriars Bobby, a Skye Terrier who became known in 19th-century Edinburgh for spending 14 years guarding the grave of his owner until he died himself on 14 January 1872. The story lived on ever since in Scotland to the present day, through several books and films. In addition to its statue, also the nearby grave (at Greyfriars kirkyard) is a popular tourist attraction.
Elephant House
The Elephant House, seems just a cafe, however, it is here that the author J.K. Rowling has written (most) of her (early) Harry Potter novels.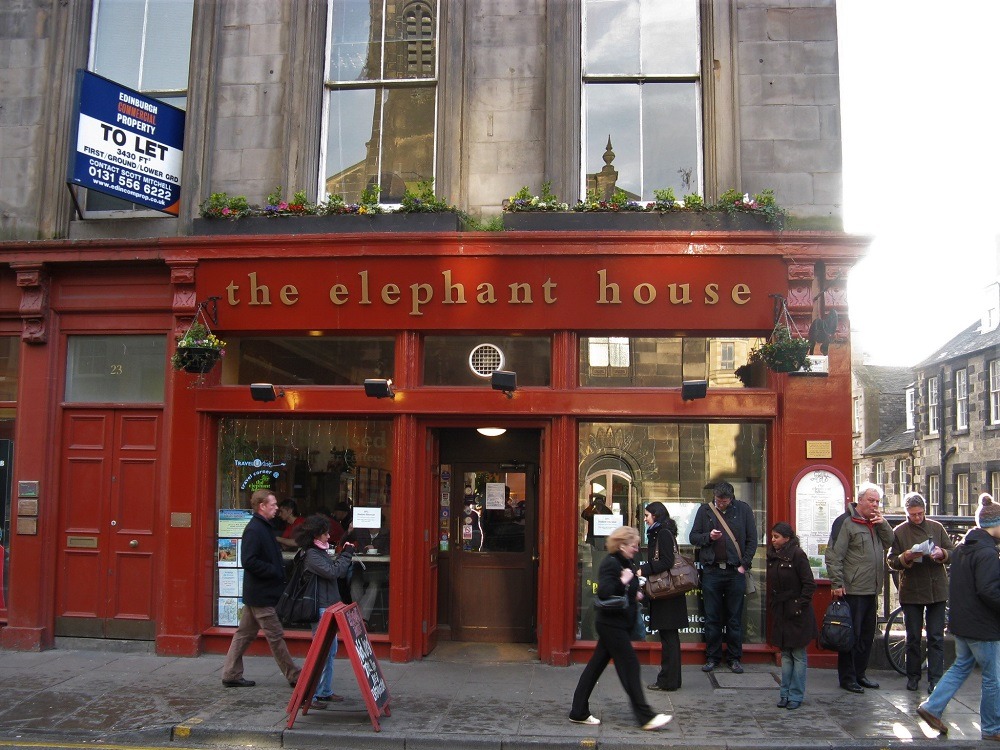 Top Tip: Travel in relatively more expensive destinations, like the UK, can eat your travel budget fast. A great and fun way to save on your dinner expenses is to eat in pubs. The meals are simple, but usually of good quality and you find yourself in great ambience… what is not to like? While you are at it, do try the Scottish Signature dish: Haggis (first eat it then look up what it is) it is actually very nice!…
Top tip: Another strange phenomenon has evolved in Scotland, which is deep-frying various unusual snacks and dishes. Most famous is the deep-fried (battered) Snickers bar. But you can also find other 'strange' dishes, like deep-fried pizza. Have a try, the deep-fried Snickers bar made a good dessert actually!…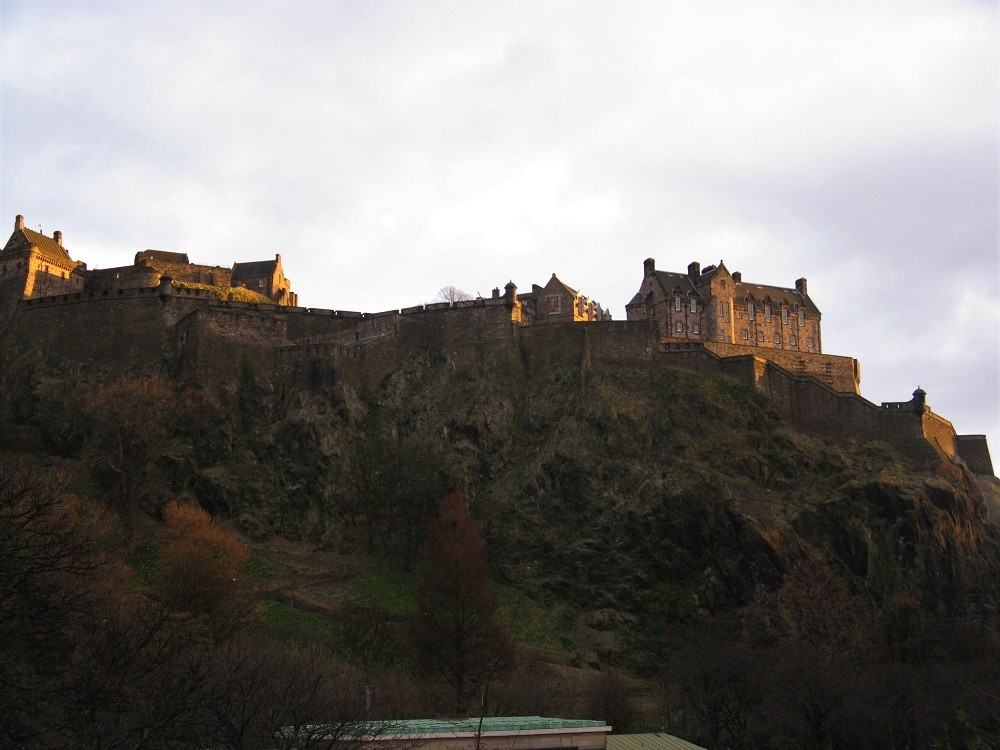 Edinburgh New Town
We did not venture into Edinburgh's new town too much, as we were mostly interested in the historic sights!… As any capital new town provides you with modern shopping streets and a 'typical' modern UK city feel…
To summarize: I highly recommend Edinburgh, it is one of the most beautifully historic cities in the world! Do book your accommodation in Old Town, around the Royal Mile area where most of the action is!… If interested in Scottish Whisky and Loch Ness, do follow the link to the post!… Also, check out my posts on England's Peak district, Belfast and Ireland!…