Top things to do in Kerry, Ireland – Local Tips & Tricks!
As part of our Cork visit to our favorite Irish Family, we also visited their holiday home in Ballinskelligs, Kerry. Kerry is a beautiful region with lots to explore. We have been to Kerry a few years before, as part of a wider Ireland road trip. Unfortunately, back then we did not know our local friends Ian & Joanne yet. Happy that they could now provide us with additional hidden gems and highlights!…
During this post I will mainly focus on this part of (the ring of) Kerry, for wider information please refer to the wider Ireland post!…
How to get to Kerry, Ireland?
In my opinion you definitely need a (rental) car! Unless you book an organized tour (which I am usual quite allergic to). We were staying at the family's (rentable!) holiday home in Ballinskelligs, a smaller town close to Cahersiveen and Waterville (two of the larger towns on the Ring of Kerry).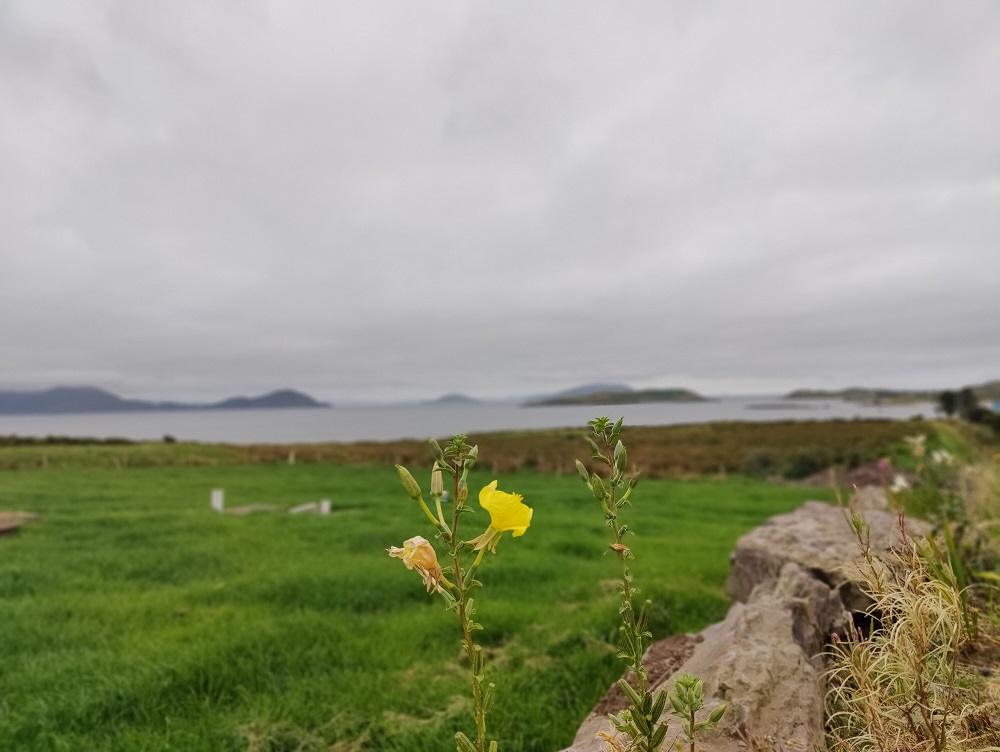 Where to have the best seafood in Kerry?
It is not often that I provide restaurant tips. However, this time I happily make an exception: When in this part of Kerry, definitely go to O'Neills The Point Seafood. On our first evening, we had some of the best seafood ever in this lovely pub. It is overlooking the ferry point and Valentia island.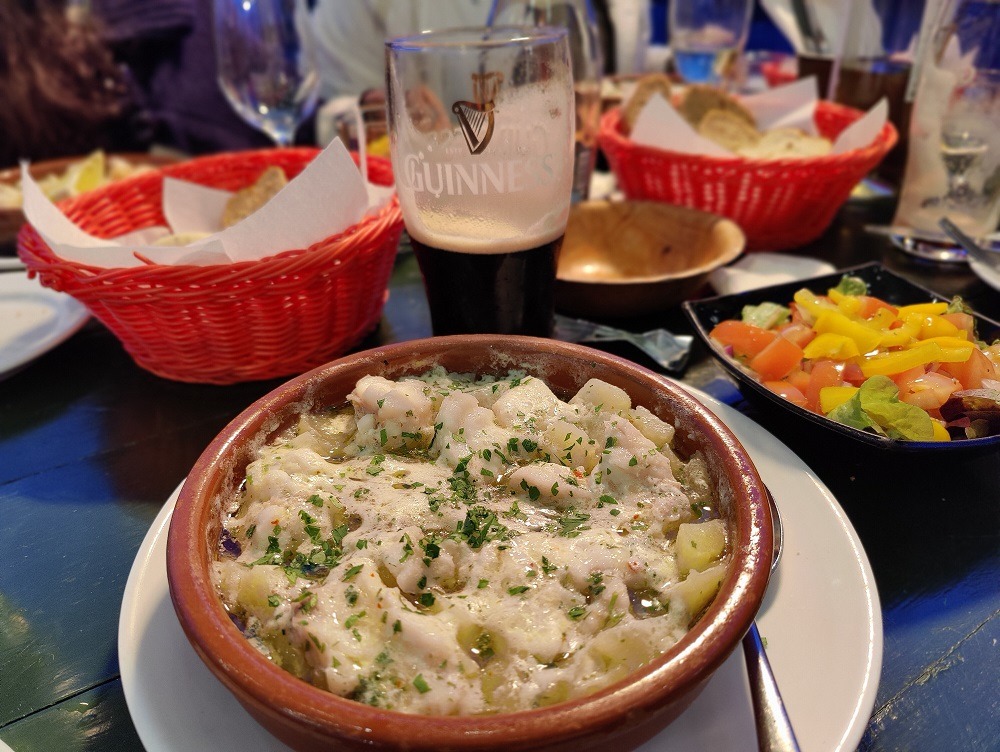 Top things to do in Kerry's Skellig, Cahersiveen & Waterville area.
After a nice dinner and a good night sleep, it is time to explore this part of the Ring of Kerry. There is a broad range of key highlights, easily done in a 1-day mini-road trip… so let's dive into it…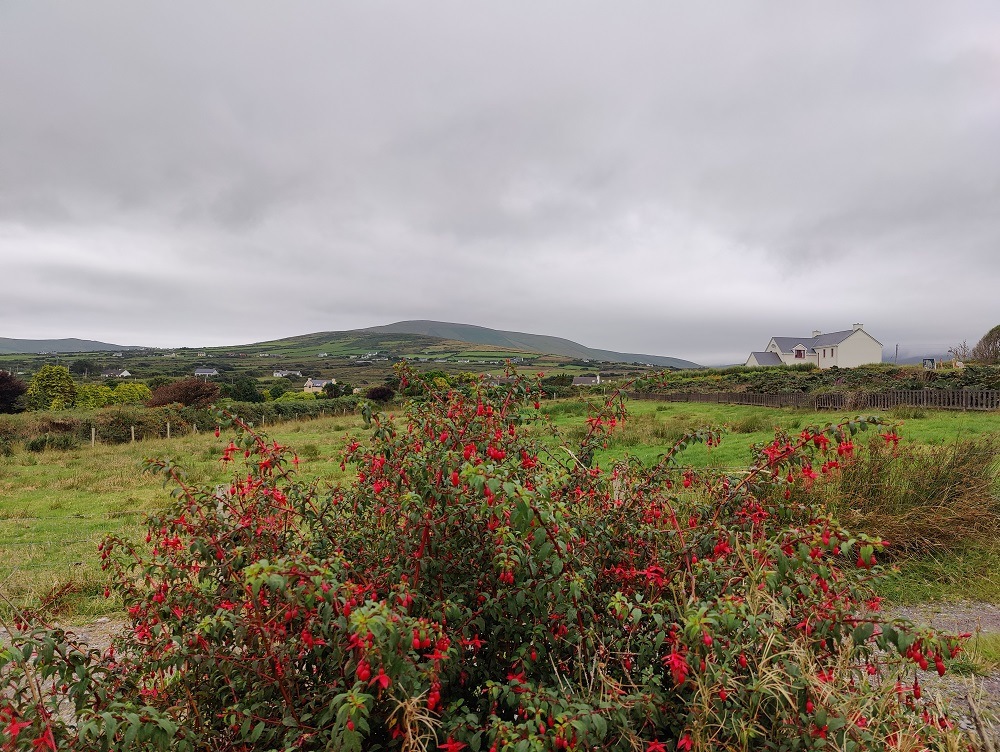 Ballinskelligs Castle
We started our morning with a stroll on Ballinskelligs Beach. From here an 'adventurous' walk led us to the Ballinskelligs Castle (overlooking the small bay). Be careful not to get your feet wet! In case you like to extend your stroll by the beach you can also explore Ballinskellig Abbey, another ruin along the shoreline.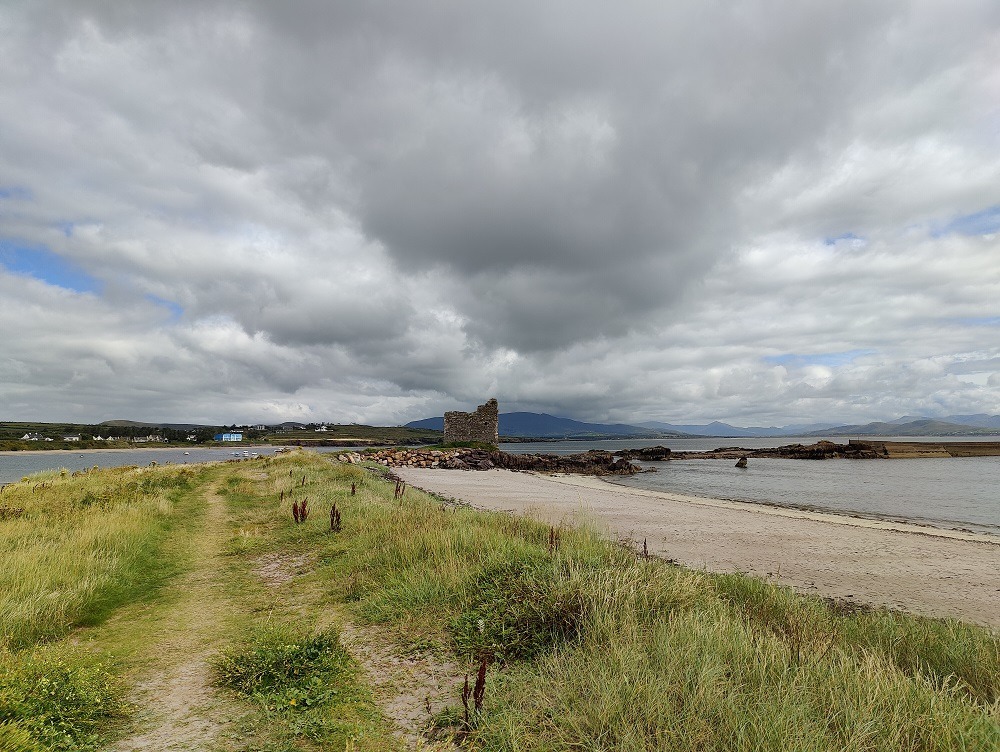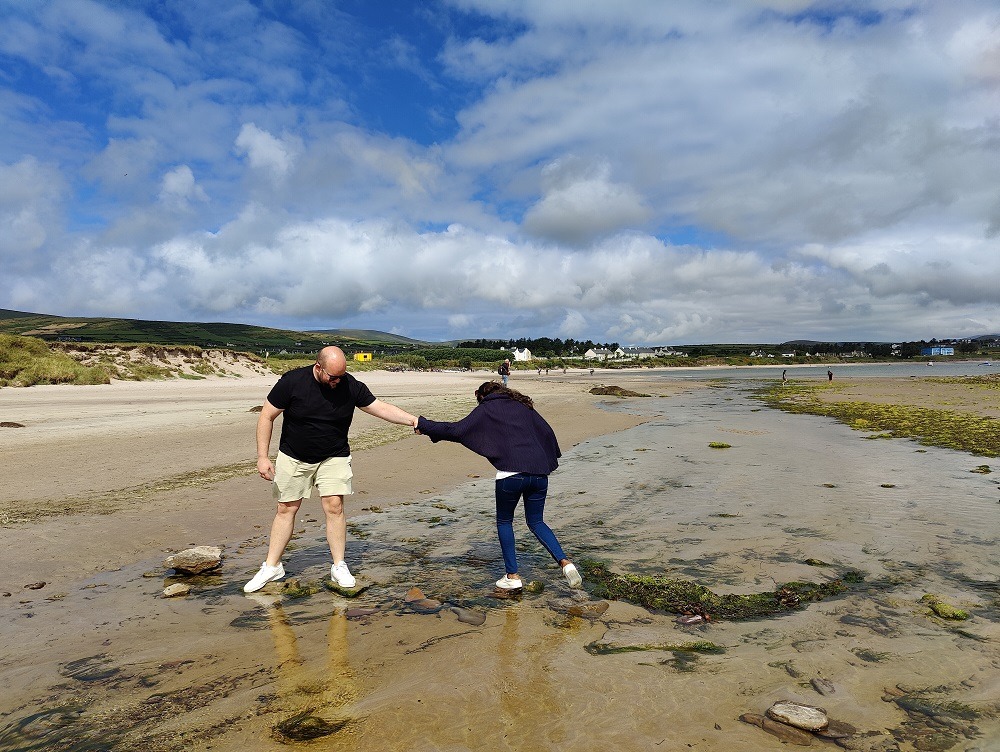 Cill Rialaigh
After the beach we made our way uphill towards Cill Rialaigh. This is a pre-famine abandoned village that nowadays serves as an artist's retreat. Here artists can stay in turn for (the proceeds of) an artwork that is created here.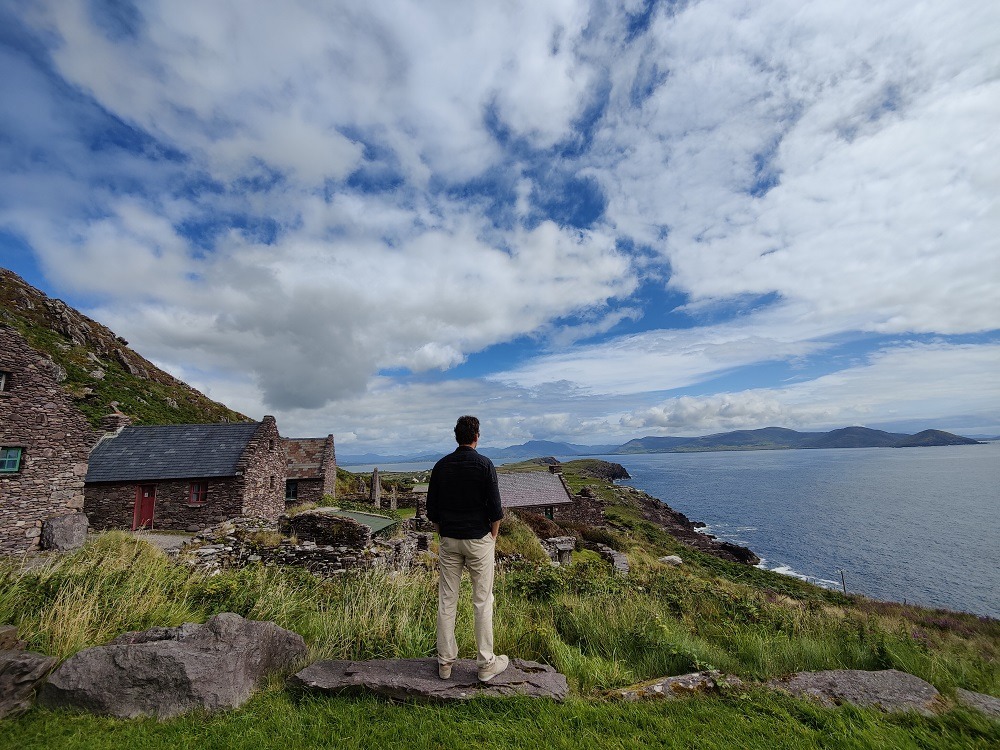 As a funny anecdote: Busy making some photos and enjoying the view we were approached by a lady (presumably one of the artists). She most likely wanted to give some more information of the place. A kind and proactive gesture, but given we were standing on a cliff, we took a last photo before we could give her our full attention.
However, we never got to her story as she almost immediately barged off again, most likely offended that she had not gotten our instant attention. A weird situation that still puts a smile on my face whenever I think about it… Hence, whenever at Cill Rialaigh, make sure you instantly provide attention to the 'artists', otherwise you may risk offending one of them.
Skellig Islands
This region of Kerry is mostly famous for its Skellig Islands. The uninhabited rocky islets are mainly known for a well-preserved Christian monastery and its stone beehive-shaped huts. The islands house large groups of puffin birds.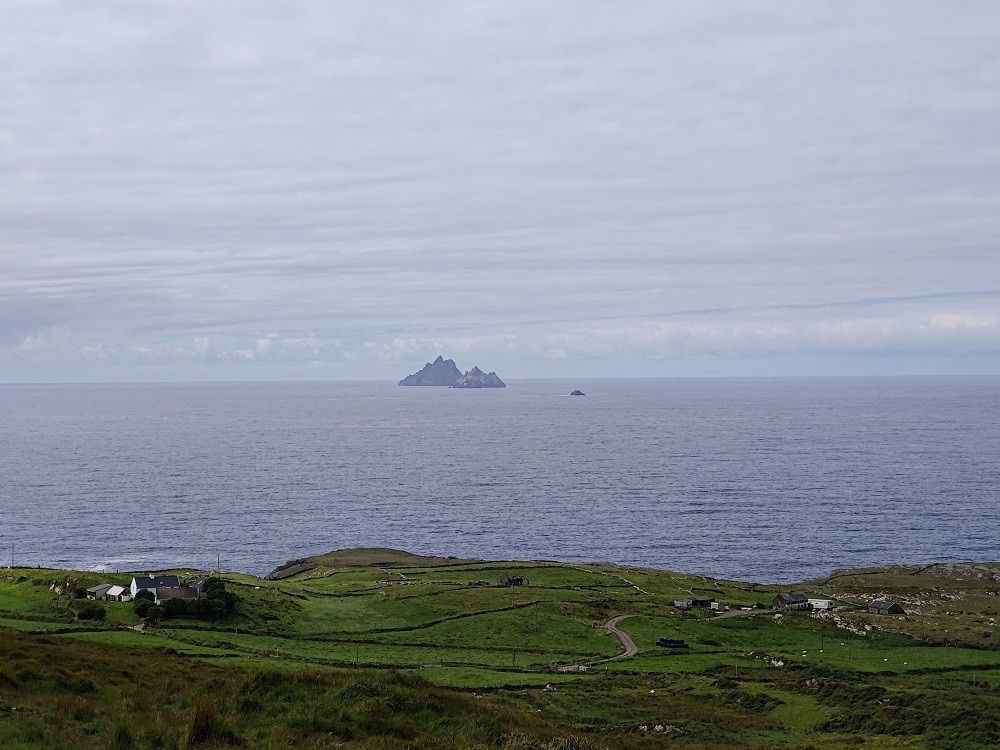 What also made the Skellig Islands extra famous was the feature in Star Wars Movies.
Top Tip: You can book a boat tour to the Skellig islands and explore the island by hiking up the steep steps. We did not do this, but it is supposedly a nice tour.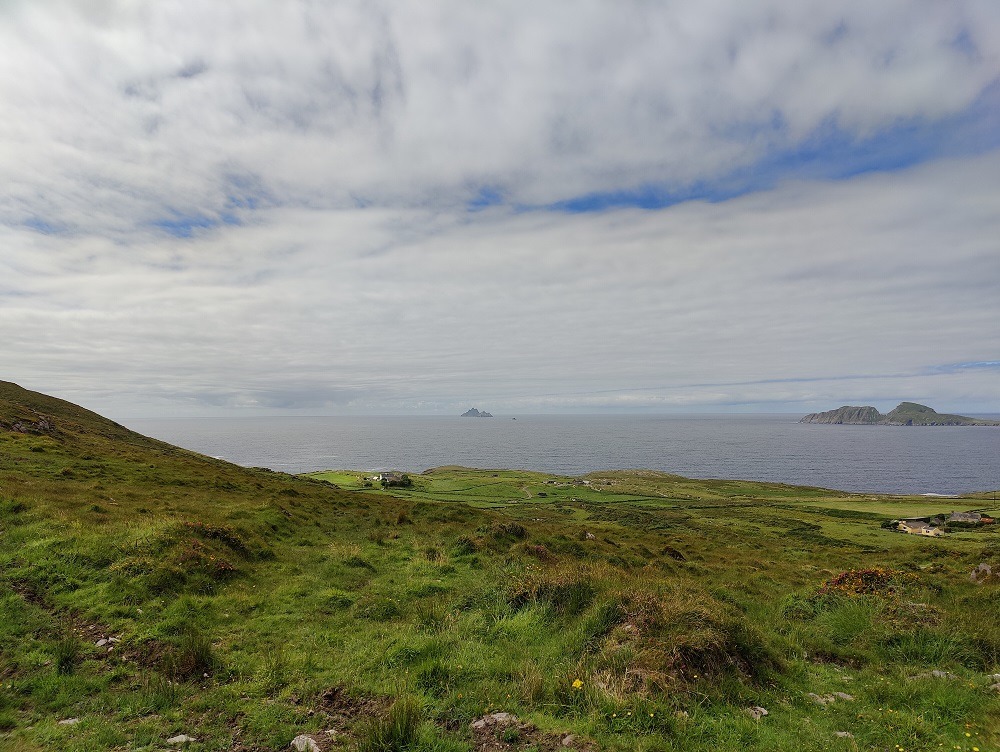 Skellig Chocolate Factory
I believe a trend is starting to show on this Ireland trip, where the focus lays on drinks and food and much less on physical activity! I am afraid that is correct and again the Skelligs form no exception, as instead of hiking the Islands we were drawn to the Skellig Chocolate Factory. This place is a must-stop on your Kerry explorations. The Chocolate is amazing, which they let you taste via a brief free-tasting. The café is a nice coffee stop and the shop offers the opportunity of buying some chocolate (which we brought as tasty souvenirs!).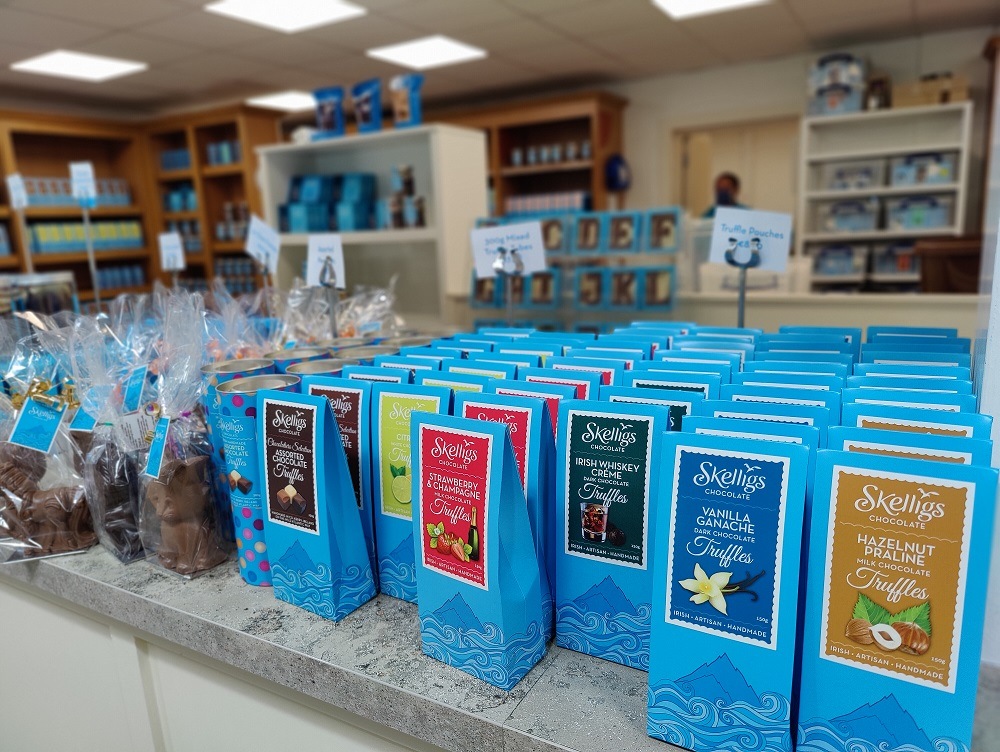 Cliff View (Cum an Easpaig)
Driving onwards for a few minutes you reach 'Cliff View' (Cum an Easpaig in Gaelic). This is beautiful viewpoint over the hilly and cliffy Kerry landscape…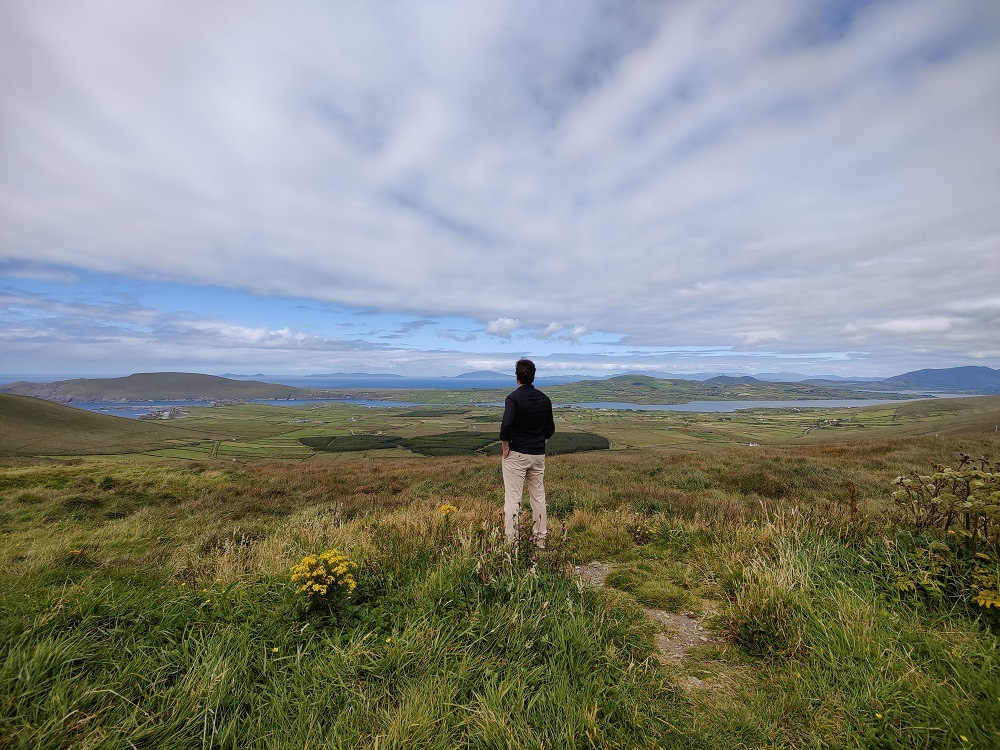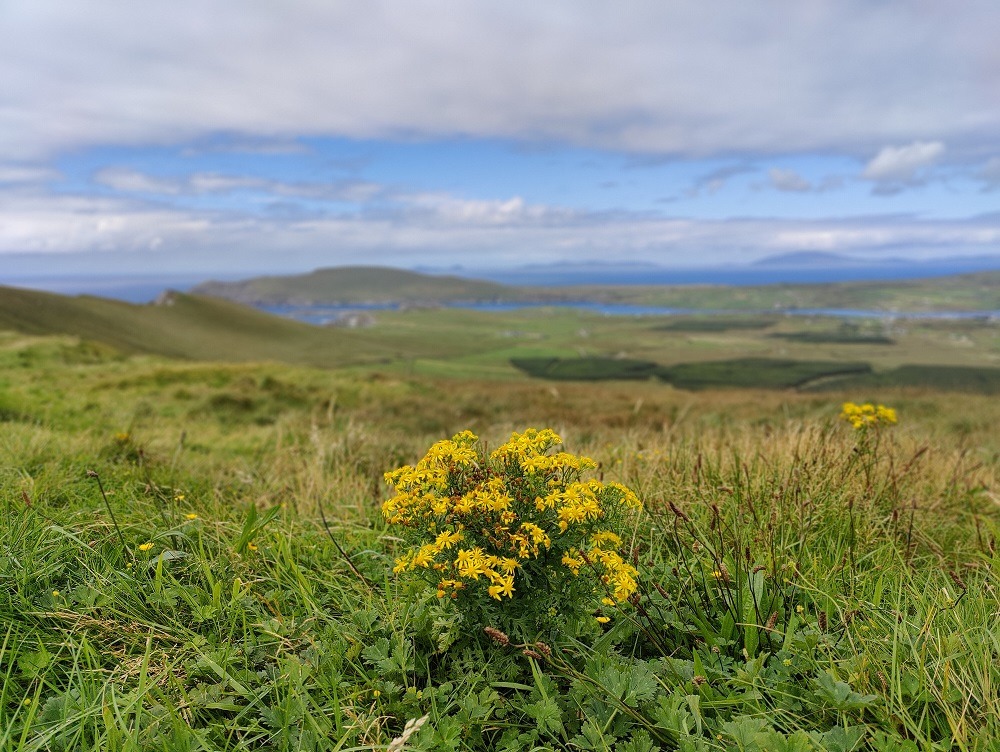 Kerry Cliffs
A bit further down the road you will see signboards to the Kerry Cliffs. This was a new 'attraction' to our friends (who both live abroad for a few years already). Being on private ground an entrance fee needs to be paid. This already set off some of my tourist-alarm bells, which were rewarded with the sight of some non-typical Lamas roaming the Irish hills…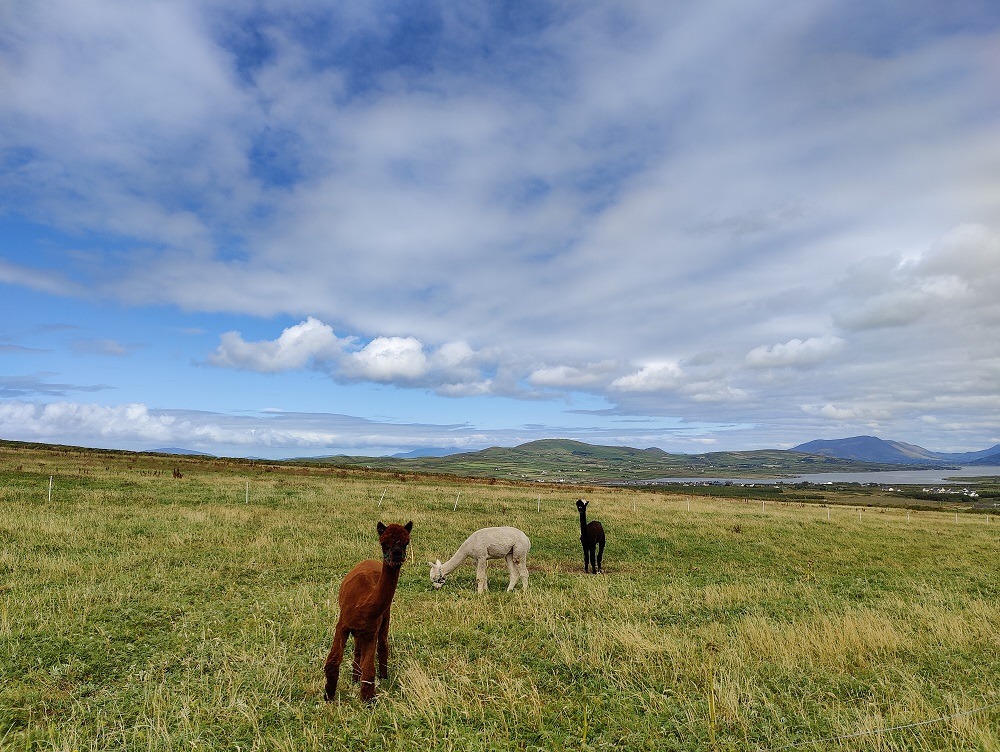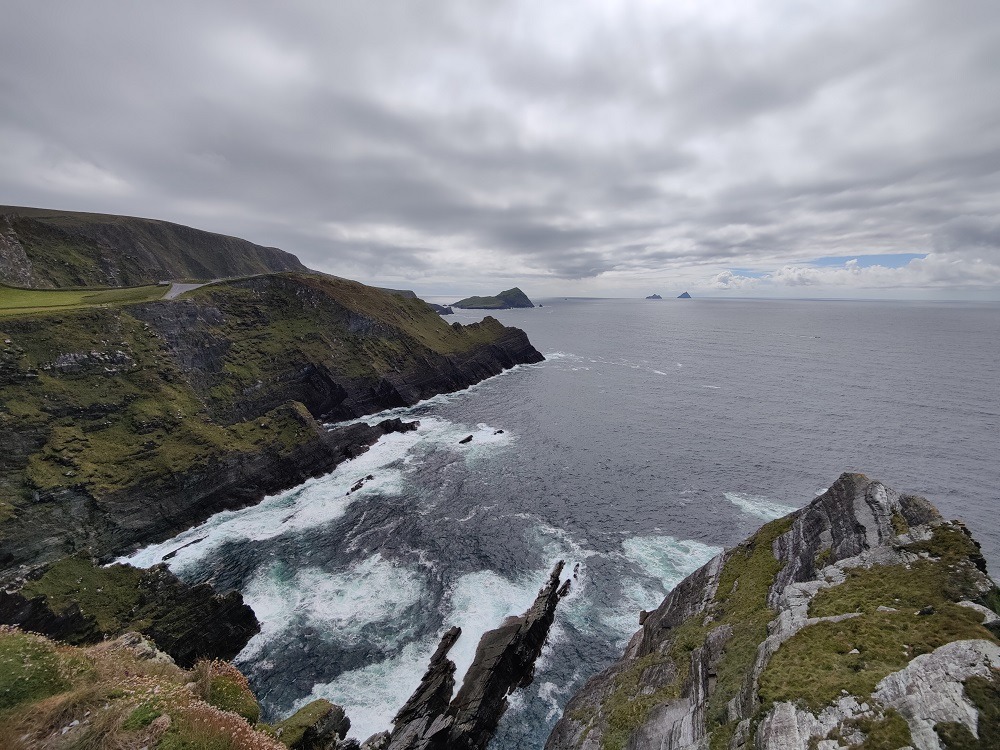 Despite the unfortunate entry ticket, the place is setup nicely and the views over the Kerry Cliffs are "grand" (as the Irish say)… However, digging in my memory, when you have to choose between visiting the Cliffs of Moher (see other Ireland post) and Kerry Cliffs, I would choose Moher's cliffs.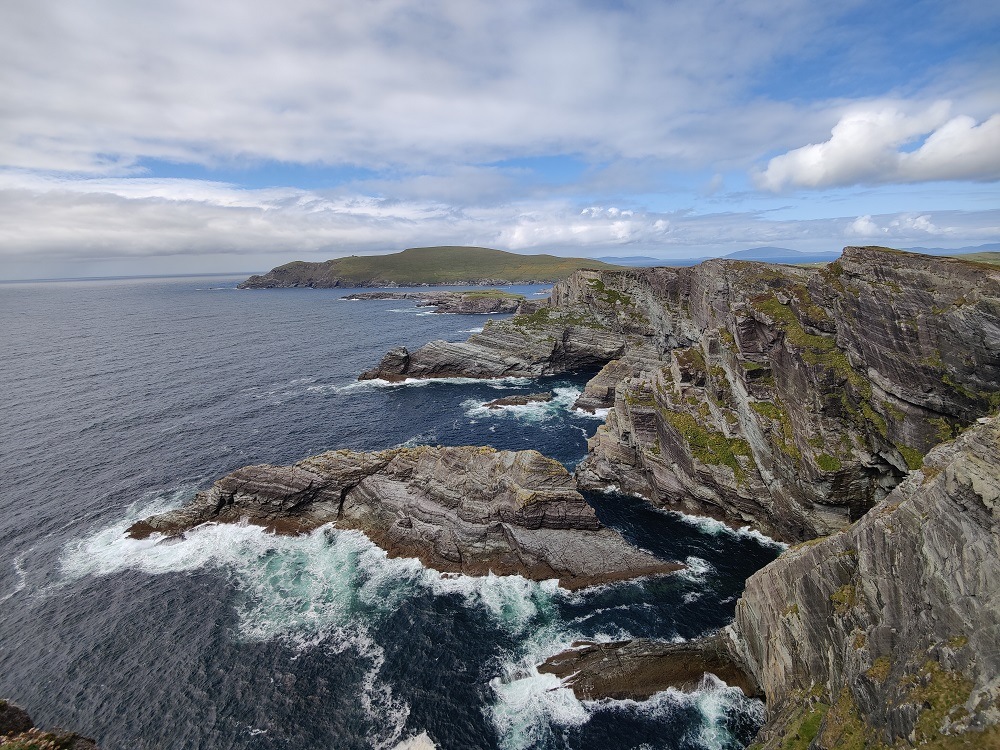 Valentia Island
After a well-deserved pint in the sun (we have to keep it an Irish experience after all), we took the bridge to Valentia Island where we mainly just enjoyed the scenery from the car. The road leads over the island to the ferry (with on the other side the O'Neills pub with the great sea food of the night before).
Valentia Island has various activities and sights to explore, but we decided to slowly move back and have dinner at the holiday home.
Our last night in Kerry
On this last evening before heading back to Cork we enjoyed a sunny late afternoon with Dutch cheese and sausages (brought from The Netherlands) and an amazing Italian dinner prepared by our host (the Australian-Italian bride to be – Bellissima!). Great to enjoy the lovely holiday home! (In case you like to rent this I can bring you in touch with the family or ask around in Ballinskelligs, they can help!)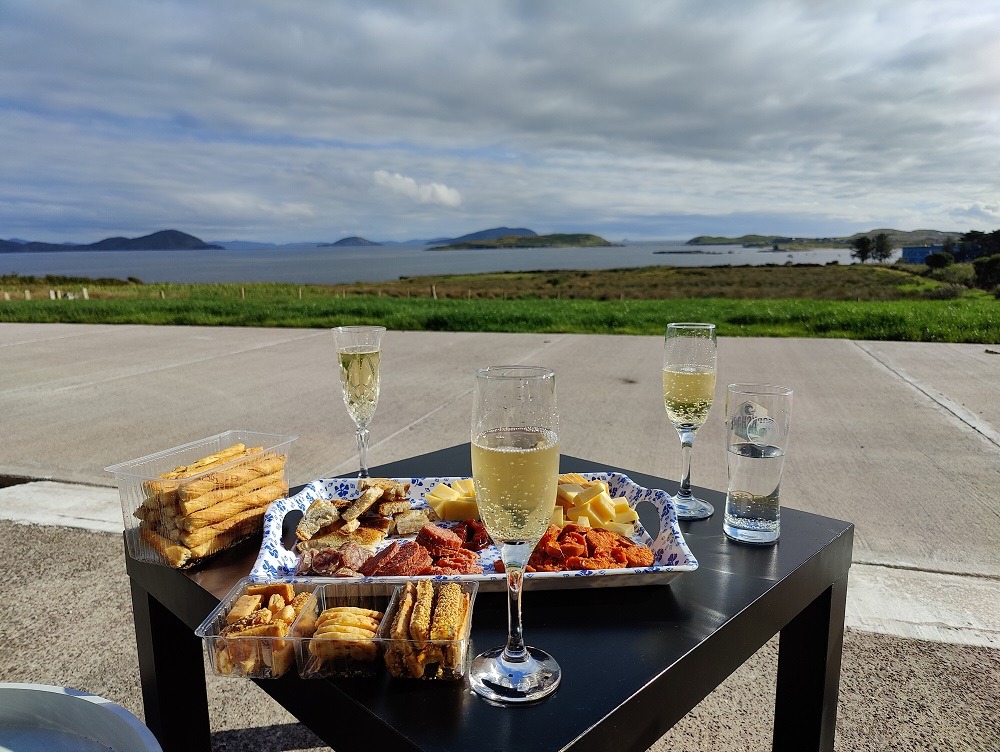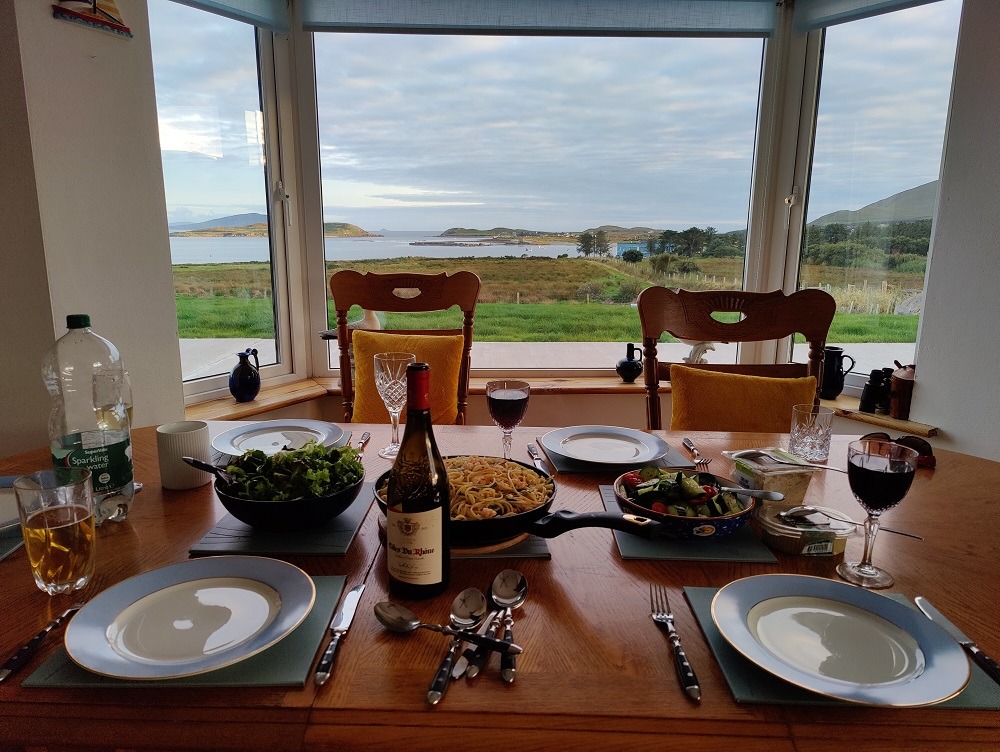 Enjoying local folklore at the town pub
After dinner we decided to have one more pint at the local pub, as there would be a 'music night'. A great experience as the whole town comes together to make Irish music and sing songs.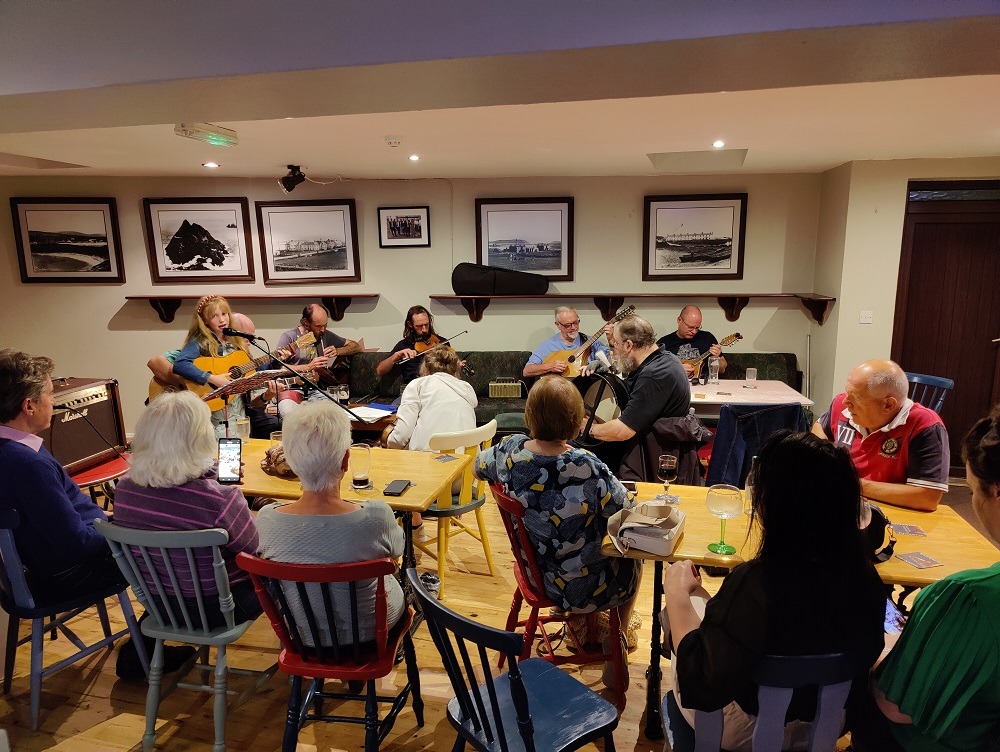 The next day we drove back to Cork via the 'Waterville, Caherdaniel, Sneem, Kenmare route' (the Southern Ring of Kerry). No wonder that Kerry is famous for its nature, this is one of the most beautiful coastline routes to drive. We had a wonderful sunny day which made it even nicer. I recommend to stop as many times as you can along the way. Enjoy the scenery and stop at a pub in one of the idyllic towns!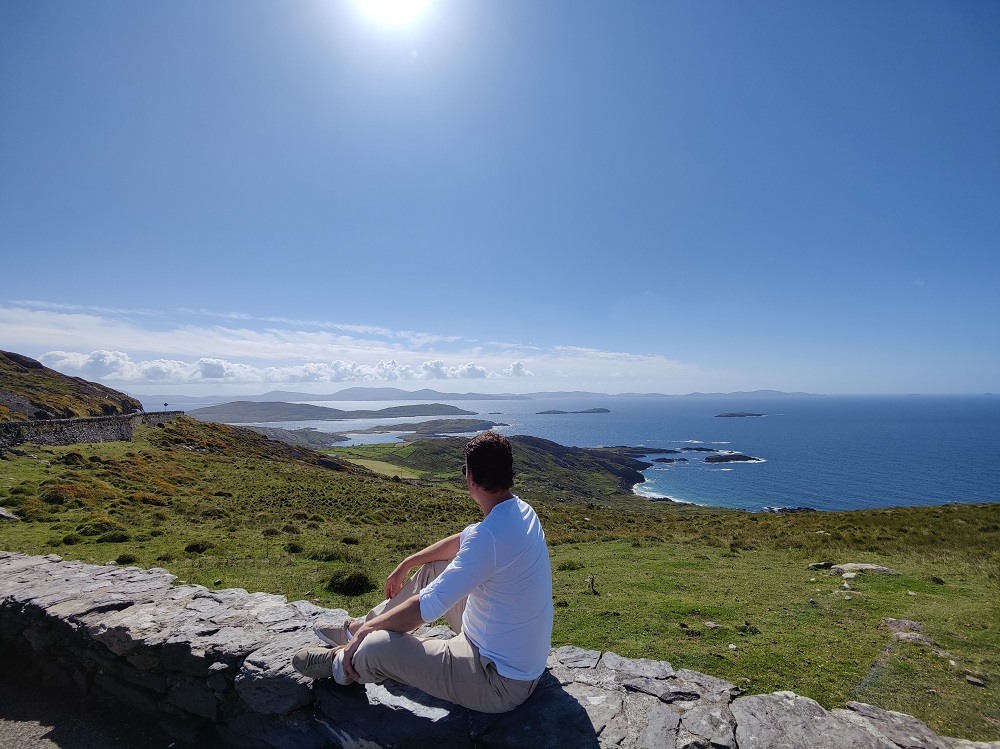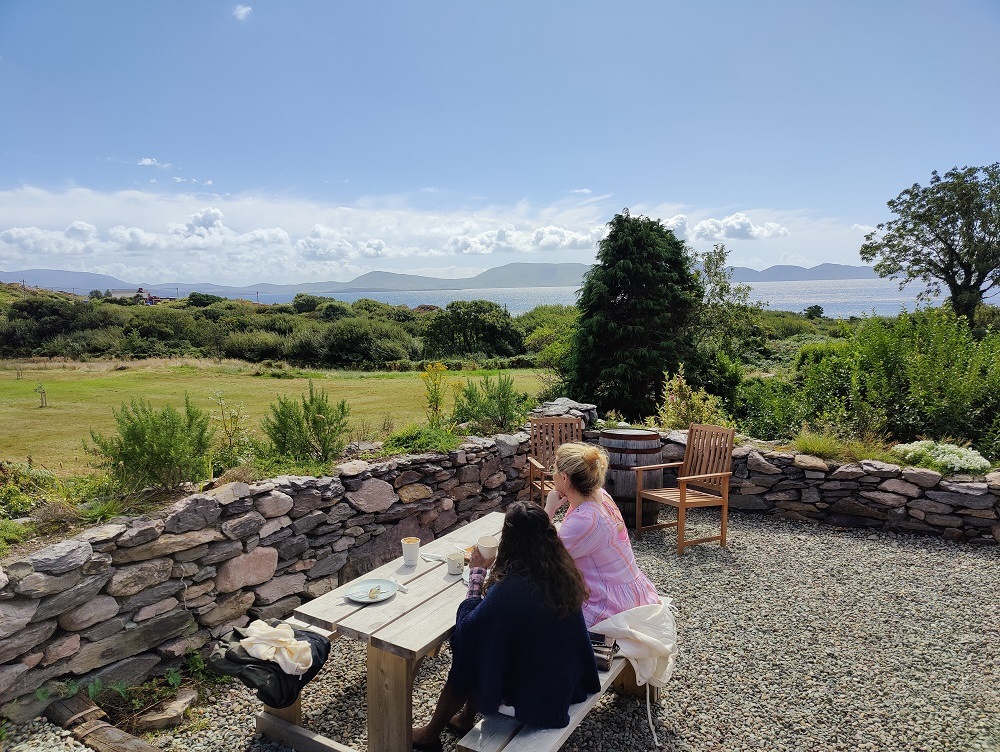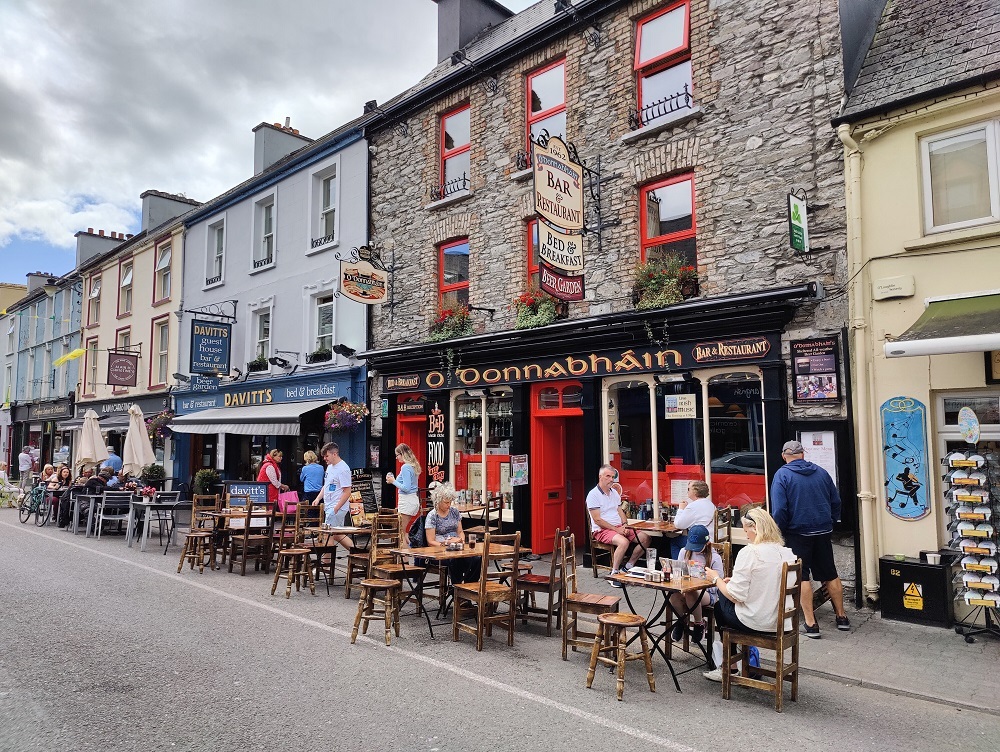 Top Tip: On this stretch of the Ring of Kerry route, make a brief stop at the Parknasilla Resort & Spa. An old Manor House dating back to 1692. It may be a nice lunch stop or hotel to stay (although a bit of a splurge).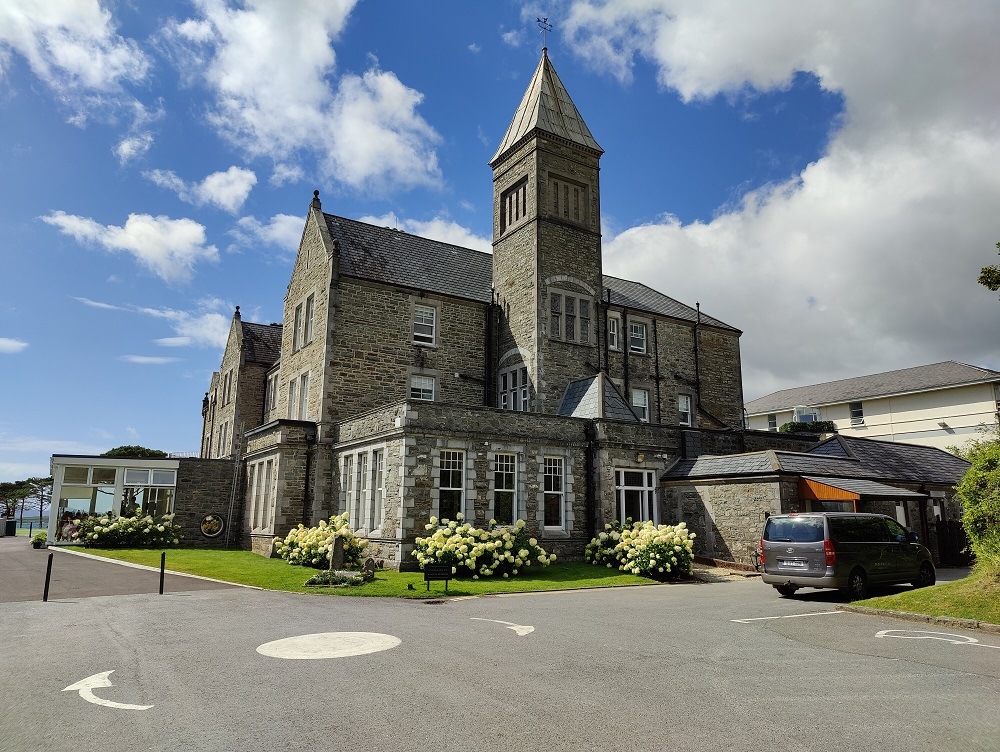 That brings me to the end of this amazing Ireland adventure! A special thanks again to our lovely host family! Thanks Brenda, Tom, Joanne, Ian, and John!… It has been a wonderful time! As said in the previous Cork post: the good news: we plan to be back soon in Cork (and wider Ireland) for the wedding!… We are already looking forward to it!