Tuscany Top Tips part 1: Bologna, Lucca, Pisa, Florence
Reading time: min | Published on:
Tuscany is without a doubt one of the key places to visit in the world! Beautiful cities and romantic villages, abundant in culture, delicious food, and amazing vineyards, situated in a Mediterranean climate… what more could you wish for? Top Tips of Ghost around the Globe of course!… Well, let me try to make your Tuscany trip even better with tips & tricks over 2 parts. During this part, we will travel from Bologna (officially not Tuscany, but our starting point) past Lucca, Pisa and to Florence…
In Tuscany Top Tips Part 2, we will explore the more rural side of Tuscany with its small towns, vineyards and make a brief visit to Siena…
Top Tip: As with most of our travels, I always prefer to rent a car as it gives you the highest flexibility! Especially small rural towns and vineyards will be impossible to reach, if not with (pricy) organized tours.
Bologna: Hidden gem of Italy
We planned our visit to Tuscany from Dubai. In our case, Bologna proved to be the easiest starting point… For most travellers, it will be easier to arrive at Florence Airport, or travel to Tuscany via Rome and/or Milan.
We did not have high expectations of Bologna, thinking it was just a medium-sized Italian city, but instead were very pleasantly surprised by this city. It has beautiful churches, buildings and piazzas! It is far less touristy than other large Italian (Tuscan) cities… This makes it ideal to relax, enjoy the nice food (pasta Bolognese – Tagliatelle al Ragu) and wines for relatively low prices.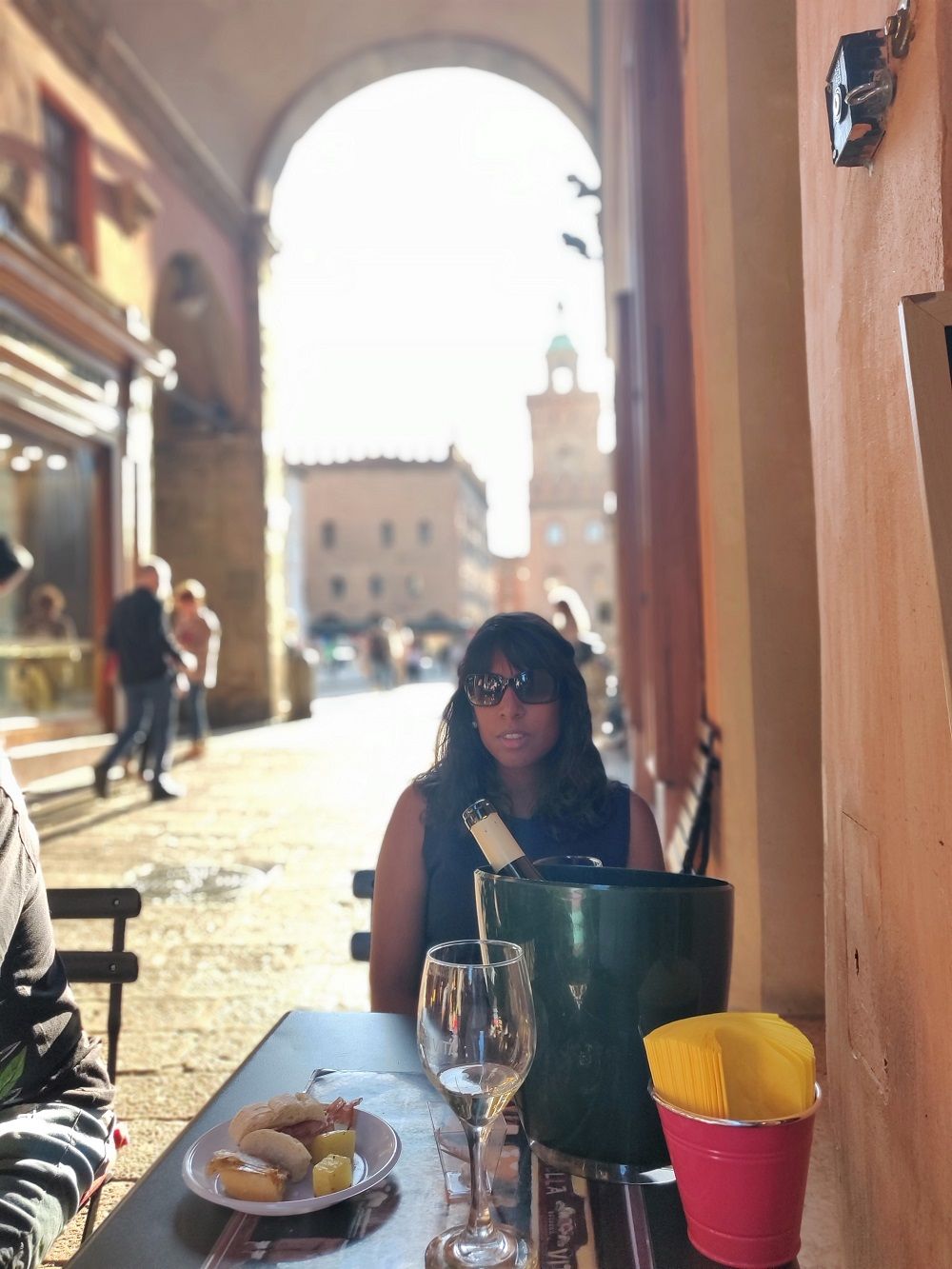 Exploring Bologna's sights
I definitely would recommend to include this city in your Italian travel itinerary! 1 or 2 nights is more than enough… Do check out the Basilica di San Petronio, Basilica San Pietro (2 different churches), Piazza Maggiore, Neptune Plaza, the oldest church Santo Stefano and the leaning towers. Also, have a look at the library (partly free access) which has beautiful frescos.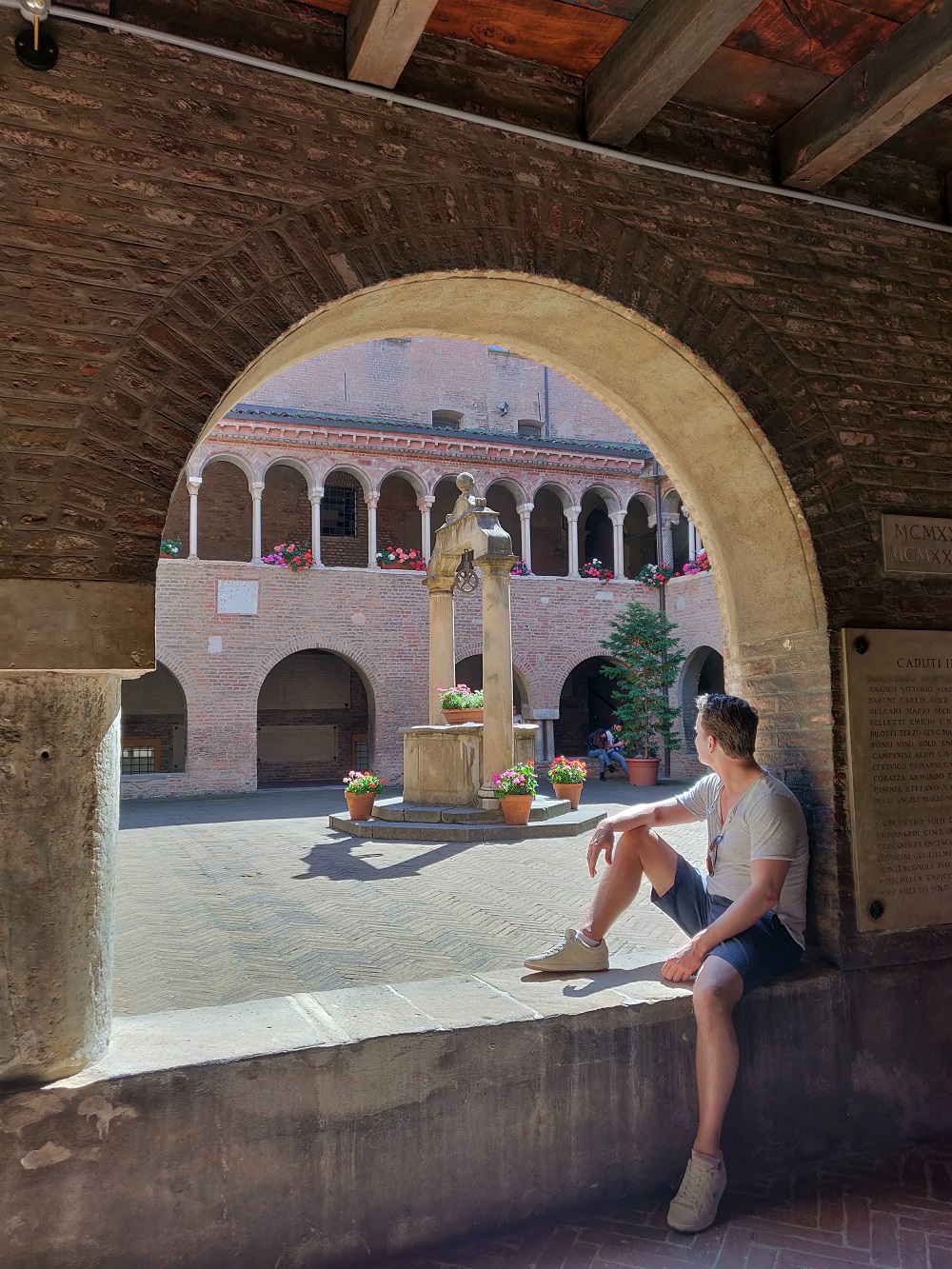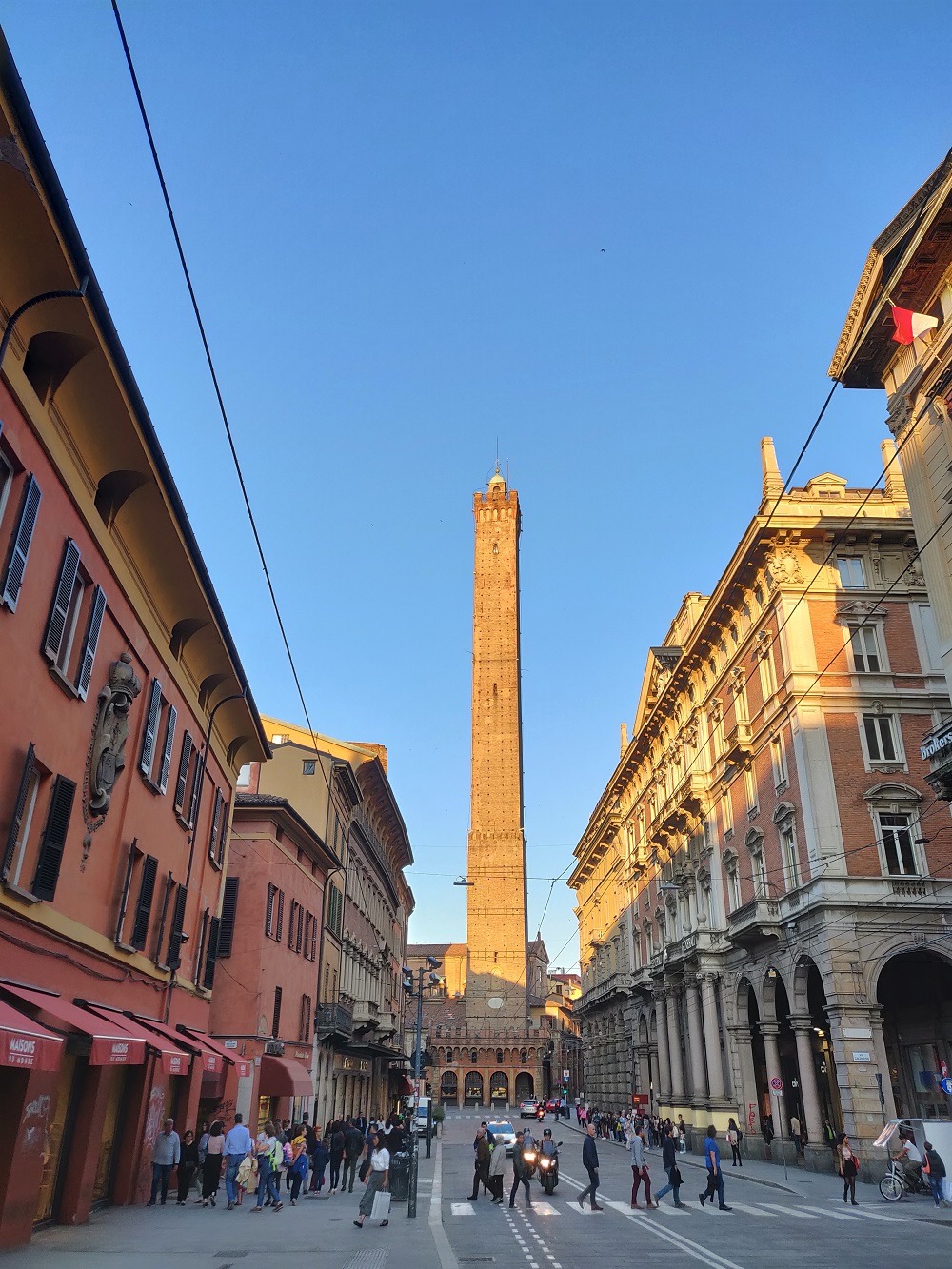 These sights are great, but what we like about Bologna (and Italy in general) is roaming the streets, discover small restaurants, terraces and in general enjoy the 'Italian vibe'… Life here happens outside, so go out and enjoy!… Have breakfast on one of the small cosy piazzas or alleyways…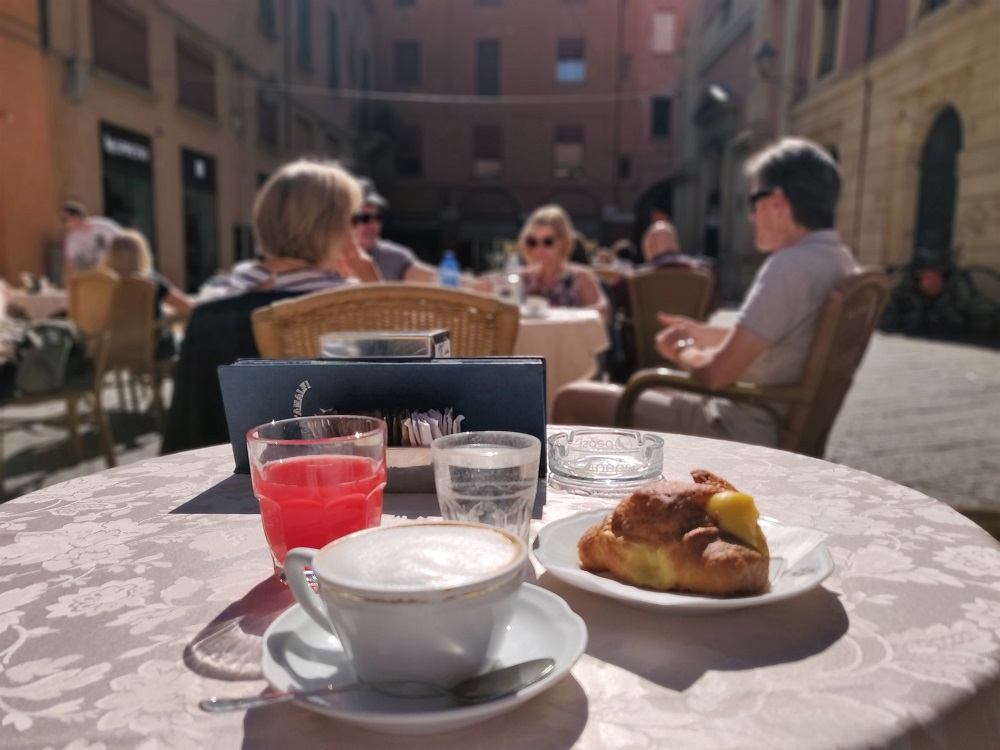 Top Tip: Check out La Prosciutteria, great for enjoying the famous charcuterie and cheese.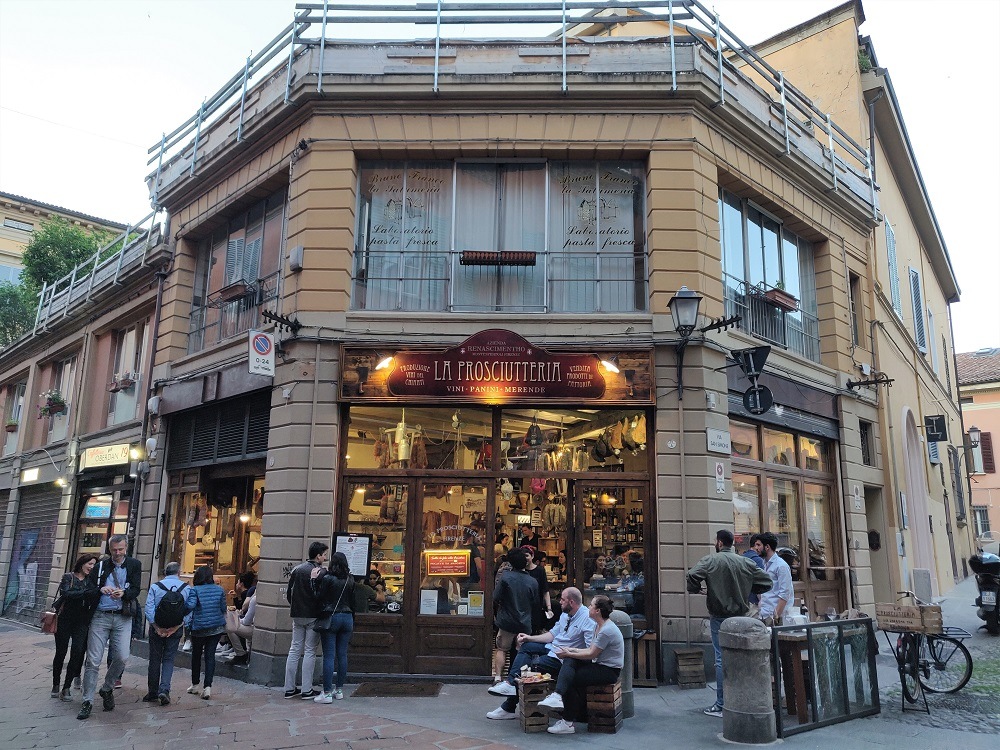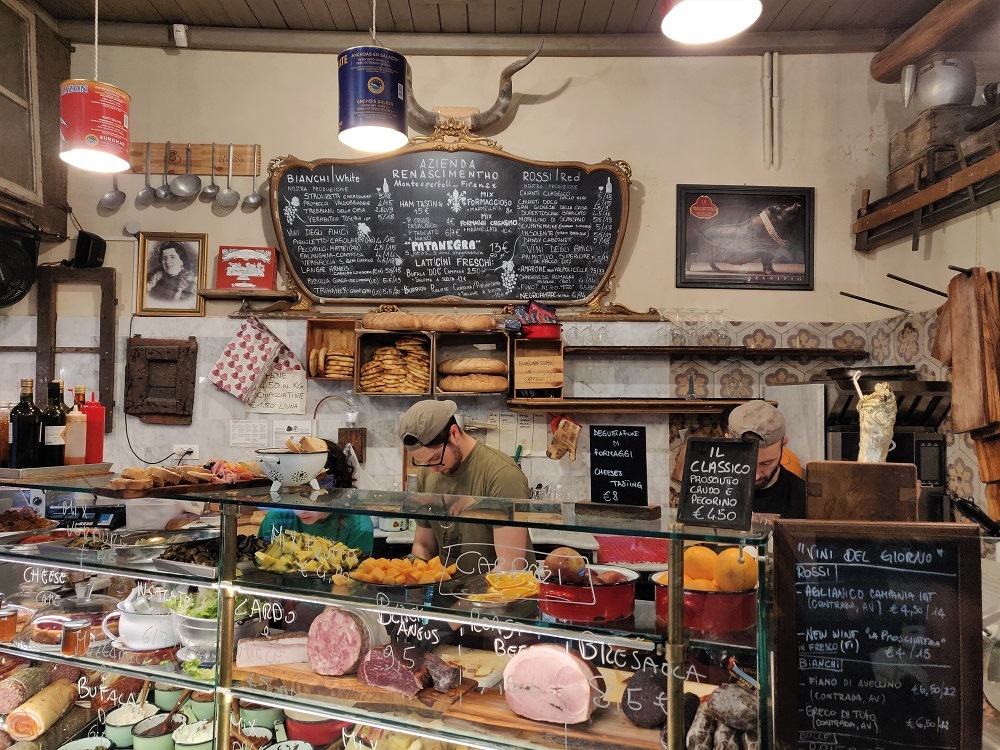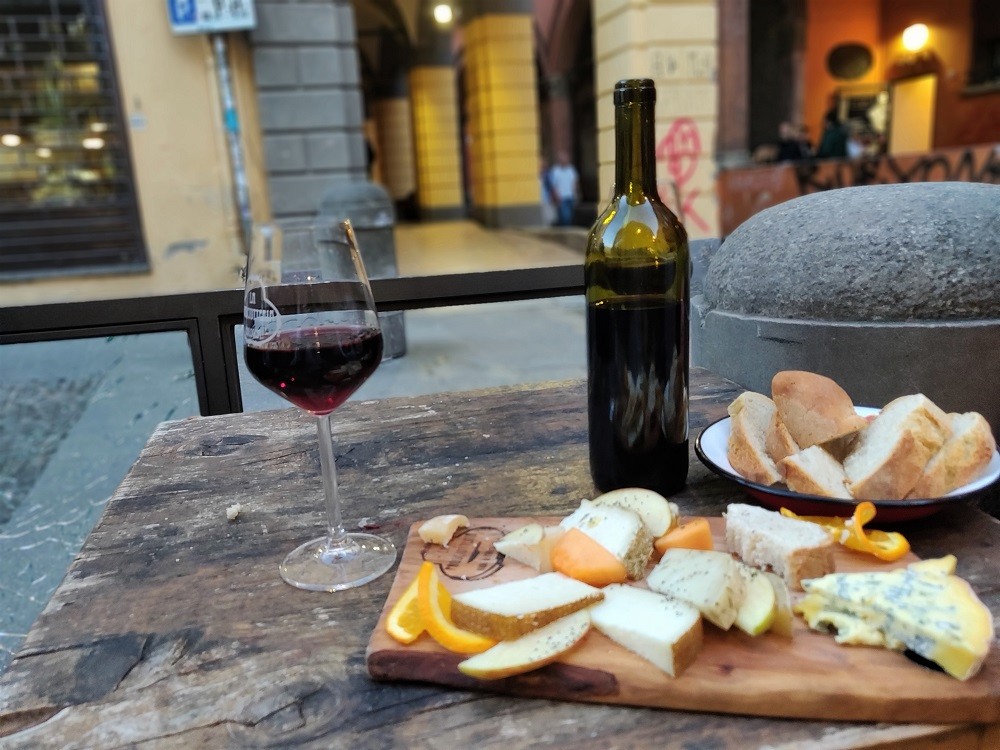 Lucca a highlight of Tuscany
Leaving Bologna behind us it is time to visit our first Tuscan destination; the walled city of Lucca! This tiny town is likely one of my favourite Tuscan cities! It has beautiful squares, churches, and idyllic streets! Perhaps typical for Tuscany, but the best thing is that it felt less crowded than the other 'major' Tuscan cities! More on that later…
Top Tip: Parking can become an expensive 'hobby' in Tuscany. Not only is it expensive it also can take time to find a spot! In the case of Lucca, park your car a bit further from the gates (even for free) and walk into the city.
Piazza dell'Anfiteatro
It is easy to get lost in the narrow streets of Lucca. Use GPS navigation to find Piazza dell' Anfiteatro, this unique oval-shaped square is a key attraction of Lucca and is ideal to enjoy lunch!
Guinigi Tower and Lucca Clock Tower
After this head to the Guinigi Tower. This tower with trees on its roof terrace provides great views over the city and its green surroundings. I recommend buying a ticket combination with the Lucca Clock tower. From here you have an ideal vantage point over the Guinigi tower. Cover your ears every 15 minutes, as this is when the clocks do their magic!…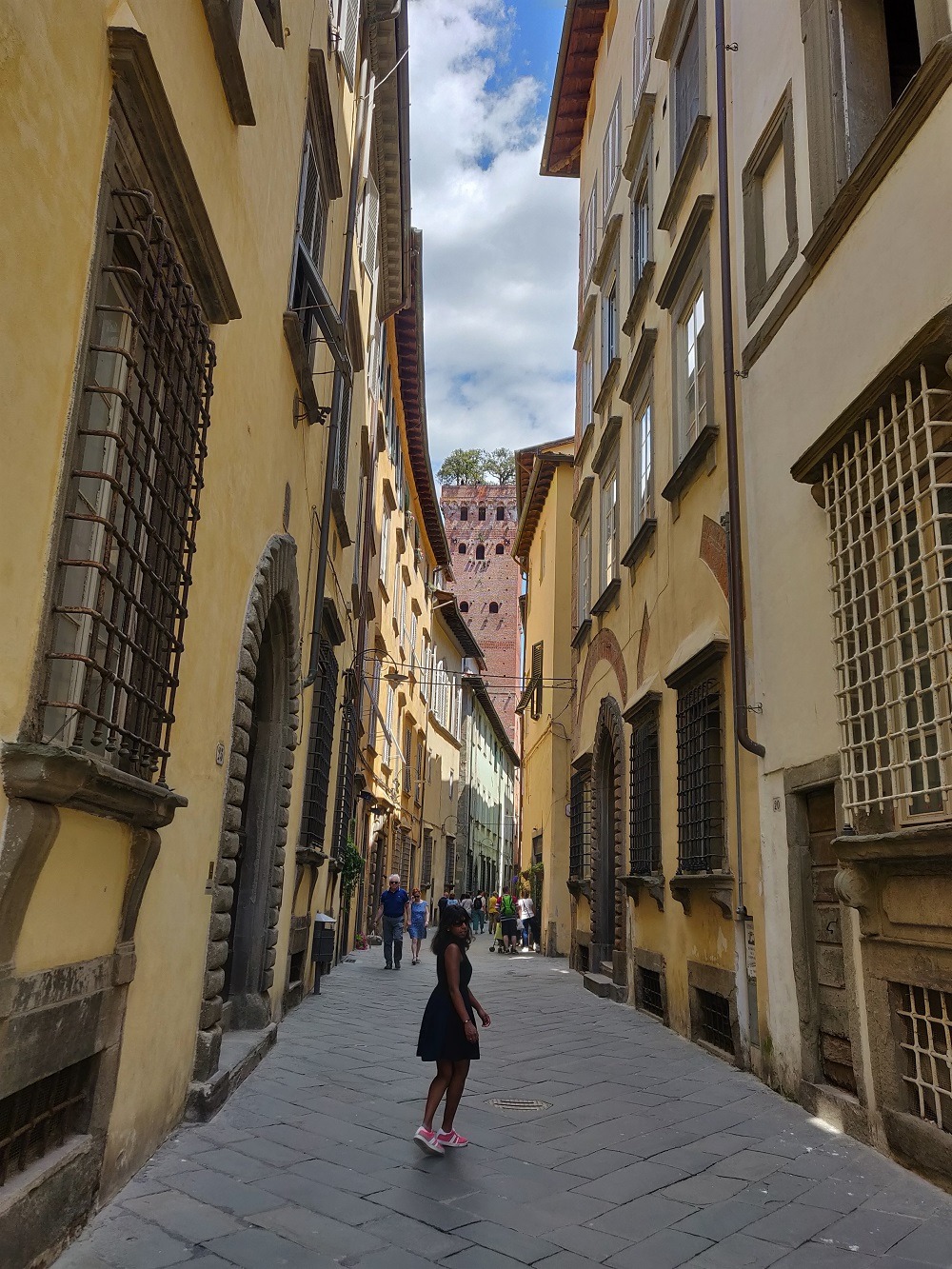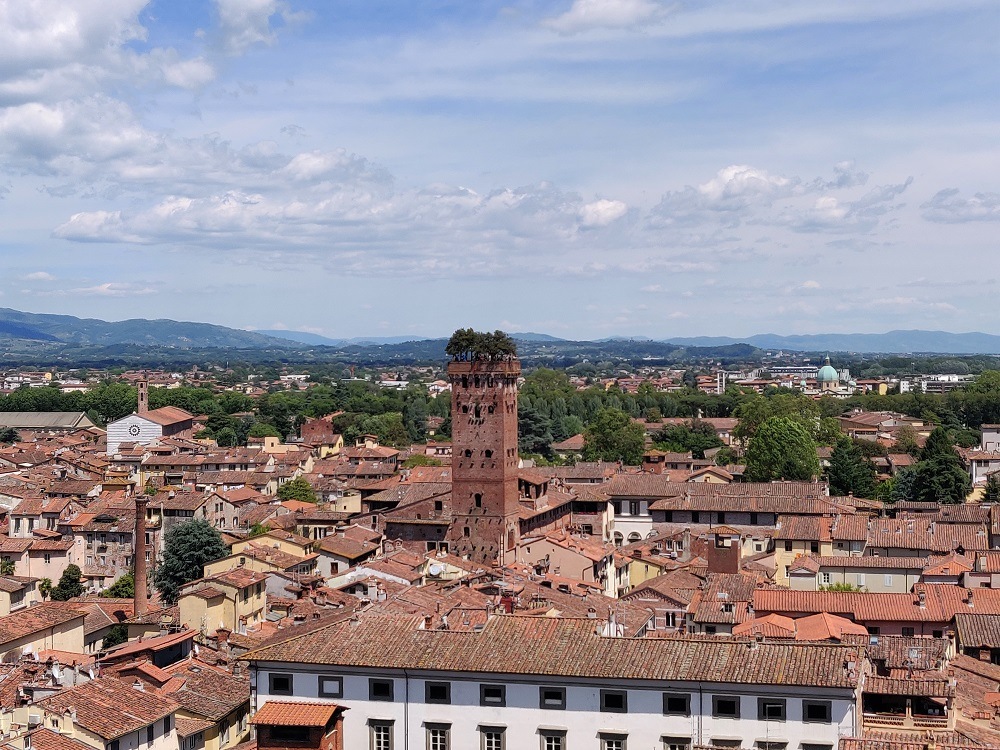 Of course, Lucca has much more to offer! Do browse the shopping streets (around Lucca Clock tower), explore the many churches, or enjoy a coffee or an 'aperitivo' on one of its many piazzas!…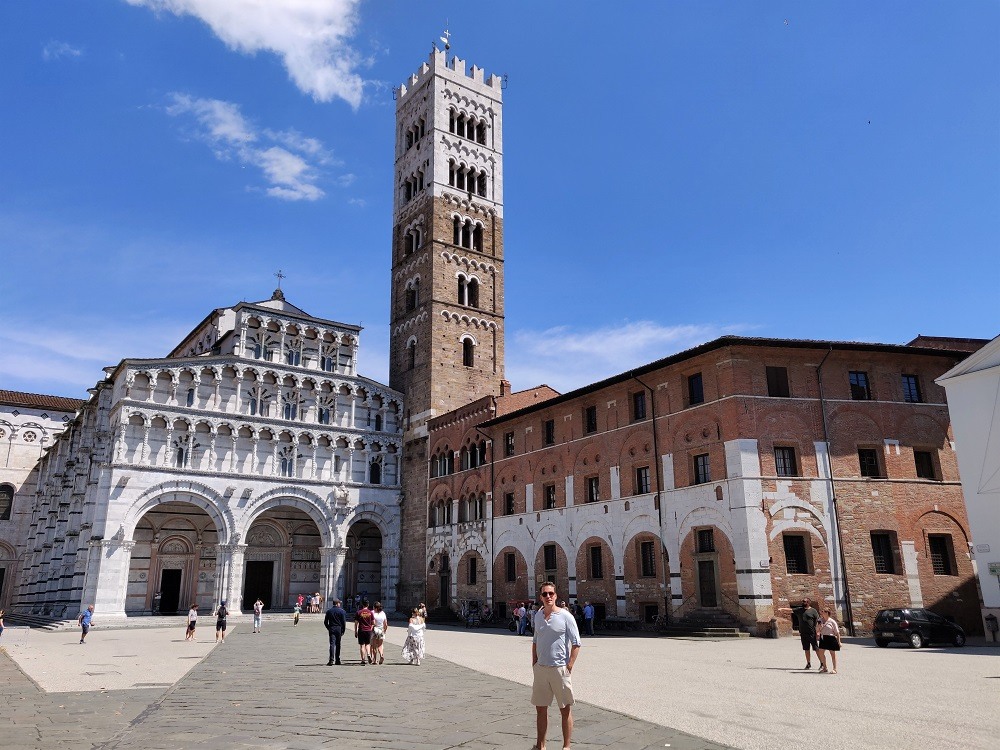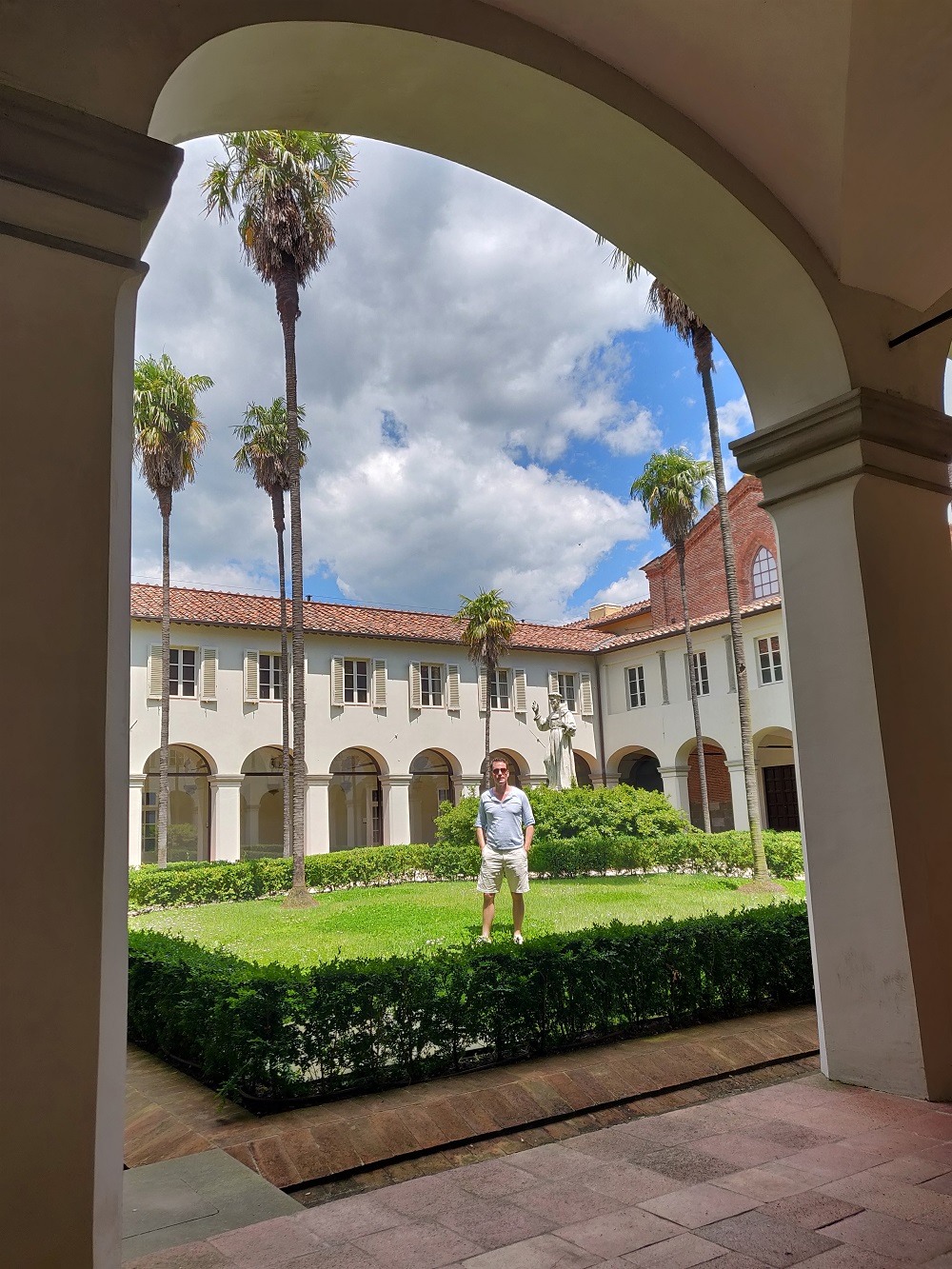 Speed visit to Pisa
In my opinion, Pisa is an example of mass tourism impact. Almost all tours to Italy (or Europe) will make a stop at Pisa to see the, perhaps overrated, leaning tower… Then again, you are not going to skip it either… So you will find yourself navigating through forests of souvenir shops, cruising past tour groups until you are on piazza del Duomo. A beautiful church, flanked by the Battistero di San Giovanni and the leaning Torre di Pisa. I still remembered the crowds from my earlier visit as a child (so it definitely made an impression), which is why we planned to only spend a short time exploring and leave the tourist craze behind…
(Eager on tips on how to avoid mass tourism in Italy, read my blog about touristy Venice… Beautiful and a must-see destination, but nicer without so many fellow tourists around you…)
In case you are really interested, there is, of course, the possibility to visit the Duomo, Battistero and even climb the Tower. However, prices are fairly high, especially considering most other churches in Europe are free. Tickets are sold by timeslot, which often will mean you can buy a ticket for later that day. This can result in a bit of a waste of time… If planning to visit inside: Go directly to the information booth before exploring the site!
Top Tip: As mentioned, do not spend too much time at Pisa! Just park close by on one of the paid parking lots. Take some nice pictures, explore the area around the Duomo and leave. There are so many more beautiful (and less crowded) places to explore in Tuscany!…
Florence
After Pisa, we headed for Florence. We were looking forward to Florence and were expecting a Bologna-like experience. Unfortunately, it was more like Pisa's mass tourism! Keep this in mind, as the streets and sights are just insanely crowded when we visited (and this was before the real peak summer season – must admit that we were visiting during National day weekend)!…
Try to time your visit to Florence. Especially if you are interested in the museums (which are all indoor experiences) plan your visit in winter period! For example, I estimate that during our visit, the queue for Palazzo Pitti was around 2 hours!… Obviously, we skipped…
Top Tip: Where possible, Book your tickets for the main sights in advance! Otherwise, you will lose hours of waiting time! You will have to do this at least a few days in advance – e.g. you cannot book the same day or next day tickets.
Ponte Vecchio
One of the key attractions of Florence is the Ponte Vecchio. It is only 1 out of 2 bridges worldwide that has buildings on it (the other one is in Bath, UK). It is part of Vasari's corridor, a (private) walkway connection between Palazzo Pitti and the Palazzo Vecchio. You can see this best when visiting the Uffizi museum.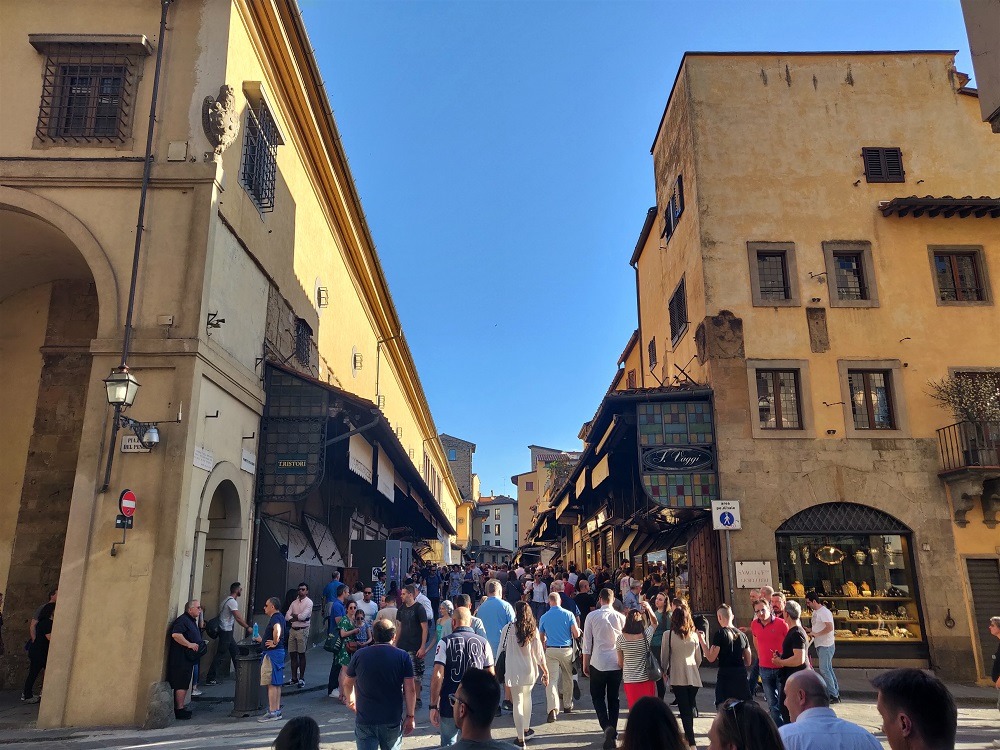 Top Tip: You will likely visit this bridge a few times during your stay in Florence. However, wake up early, beat the crowds and take a stroll on the bridge… The shops will still be closed but you can have an undisturbed look at the woodwork, the statues and the views from the bridge!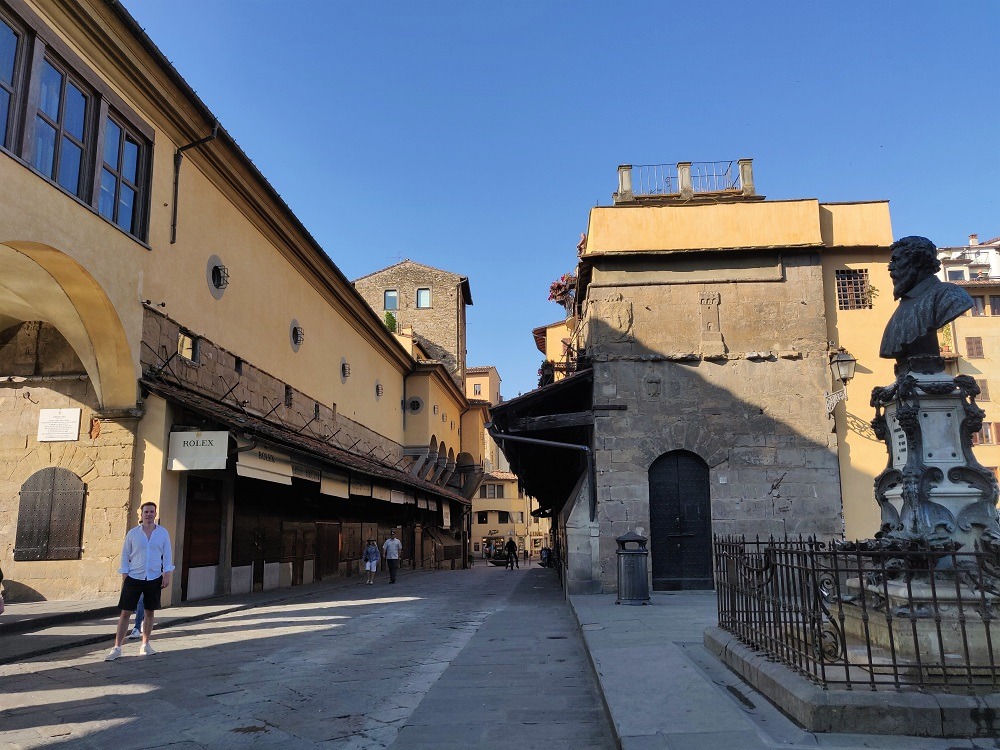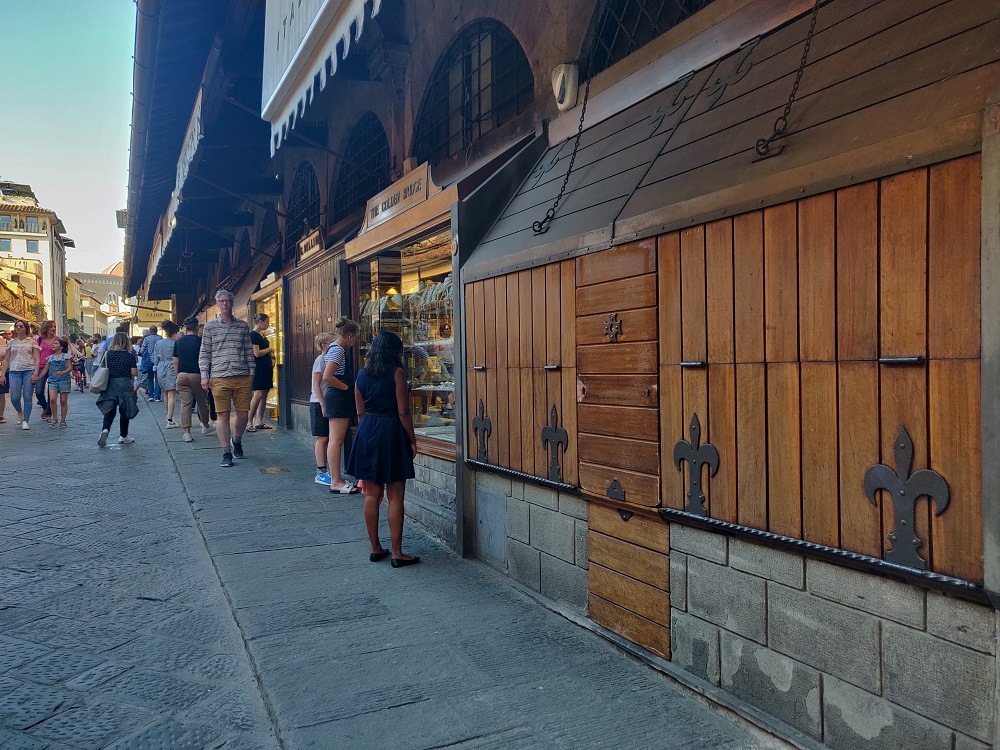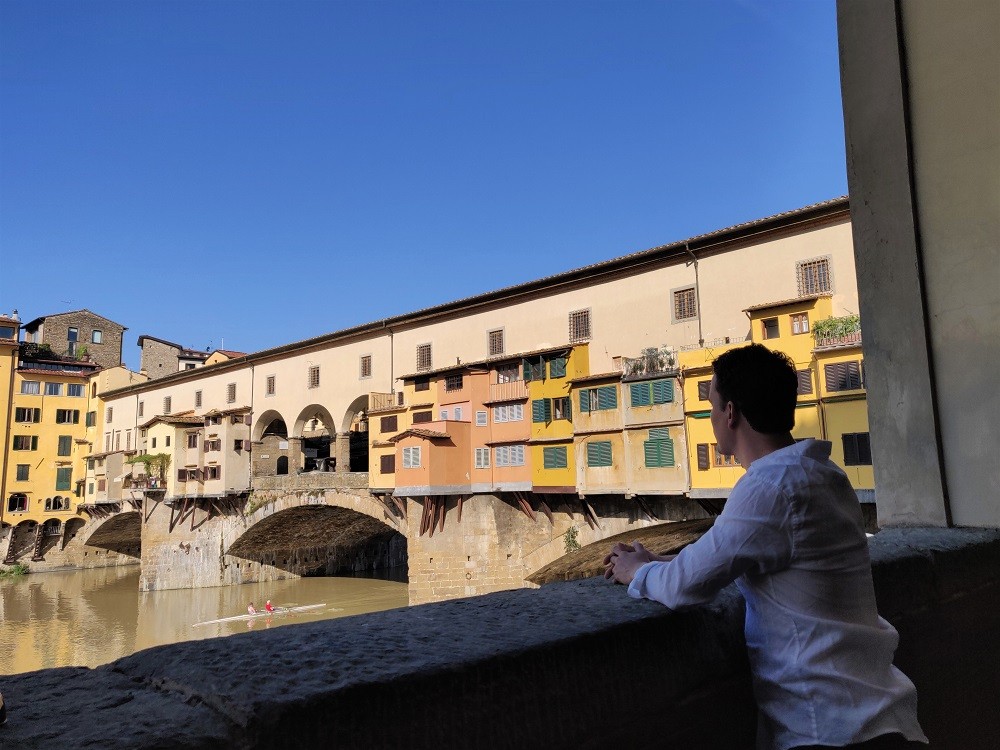 Uffizi
As mentioned, book tickets in advance, as this is one of the key attractions of Florence. If not able to book tickets, go early to the entrance and 'reserve' a timeslot via the machines next to the entrance! You cannot buy a ticket on the spot without these timeslot vouchers.  (Ignore the queue of uninformed people standing in line for no reason and without one of these beforementioned vouchers).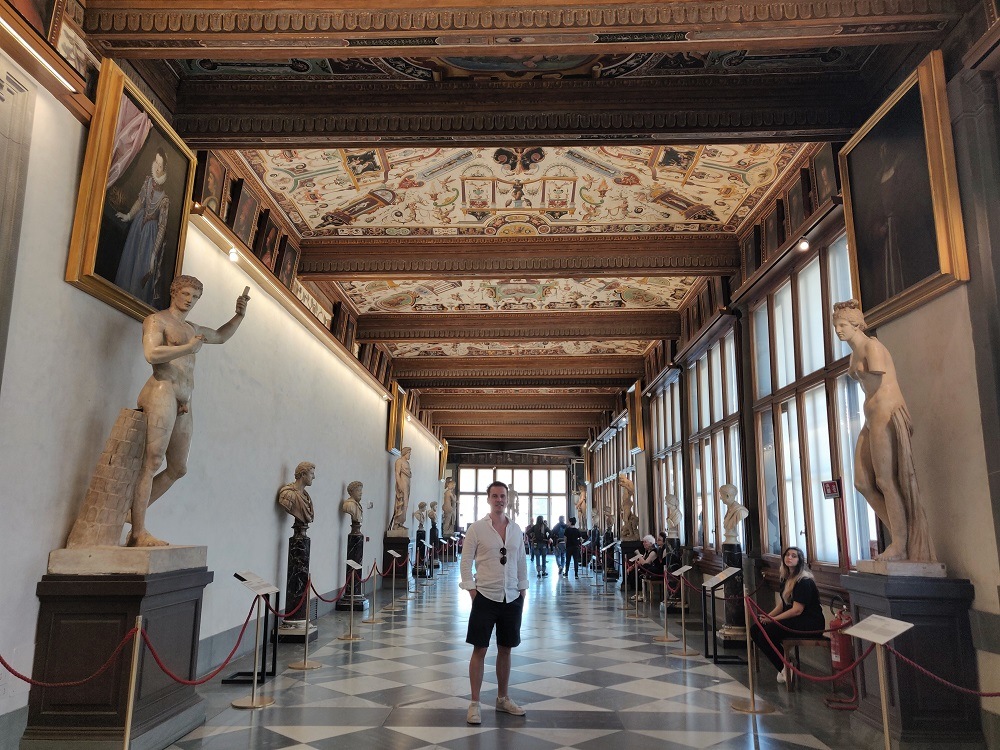 The building itself is beautiful and provides great views over the river Arno, Ponte Vecchio and Vasari's corridor. The art itself is mainly religious art, which (for the layman) will quite similar to all other art in the many churches you will visit throughout your Tuscan and/or Italian travels.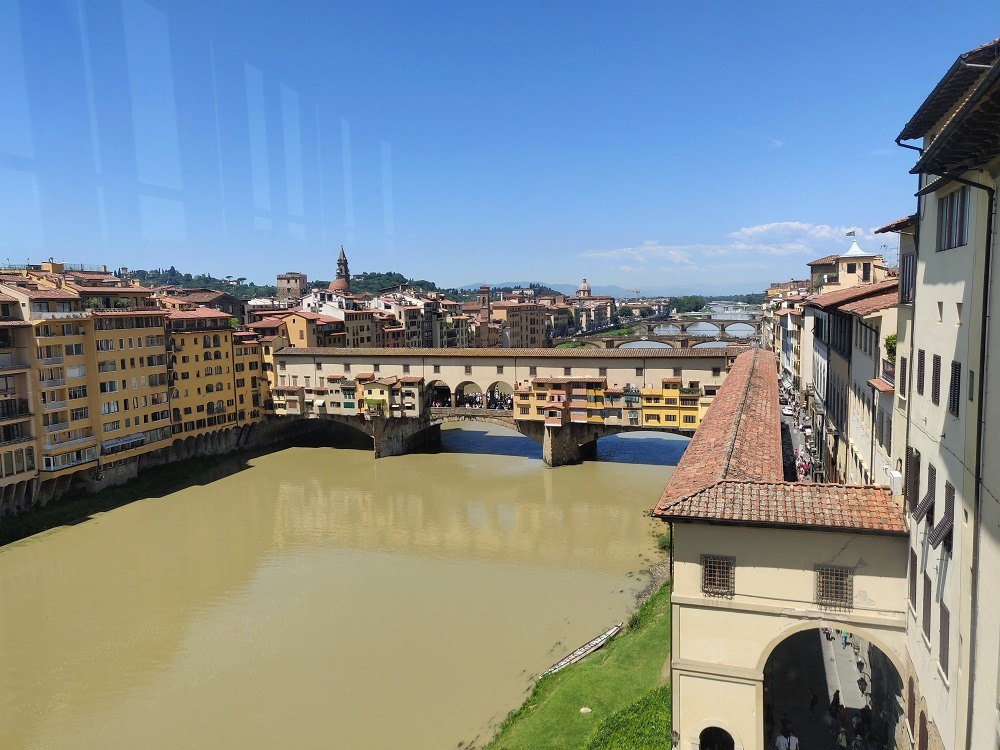 We were lucky and visited on National day, meaning our entrance was free! I do not think I would have been happy to have paid the usual 20 Euro entrance fee (in high season).
Cathedral of Santa Maria del Fiore
Yet another key sight of Florence is the Cathedral of Santa Maria del Fiore. Easily recognizable as it has one of the world's largest dome-shaped roofs! We visited on Sunday and had a sneak peek during one of the masses. This will allow you to have a look at the beautiful fresco on the inside of the dome. However, you are not allowed to take pictures (and the rest of the cathedral is closed until after the masses). However, it does save you time in any queue (and/or entrance fee)
If you are interested, you can book tickets (again book these in advance!) to visit the Dome and/or the Giotto's Bell Tower.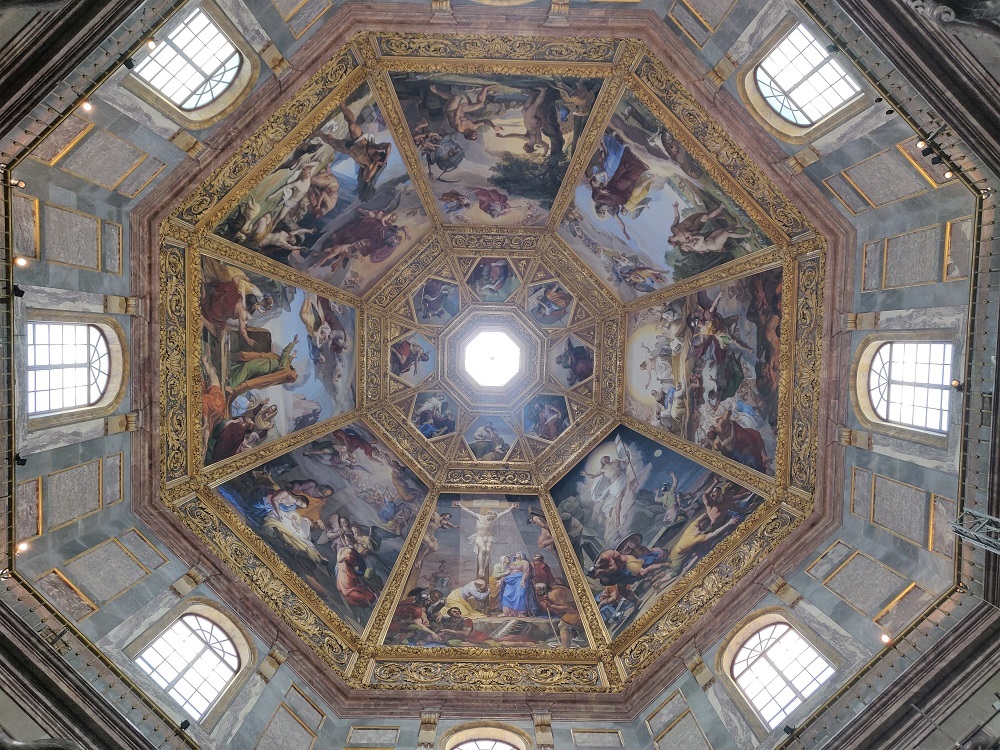 Other sights & things to do in Florence
Florence isn't famous for no reason… it has many more museums, cathedrals, churches, palazzos and piazzas. For example, check out the National Library, Michelangelo's David statue, Pallazo Pitti and Giardino di Boboli.
Also, do take a walk towards the Piazzale Michelangelo. You also pass Giardino Bardini and the Giardino Delle Rose, which you can also partly overlook from the outside. From the Piazzale Michelangelo, you have great views over Florence. A few street vendors and small restaurants sell drinks and snacks! Ideal for a mini picnic or romantic aperitivo!…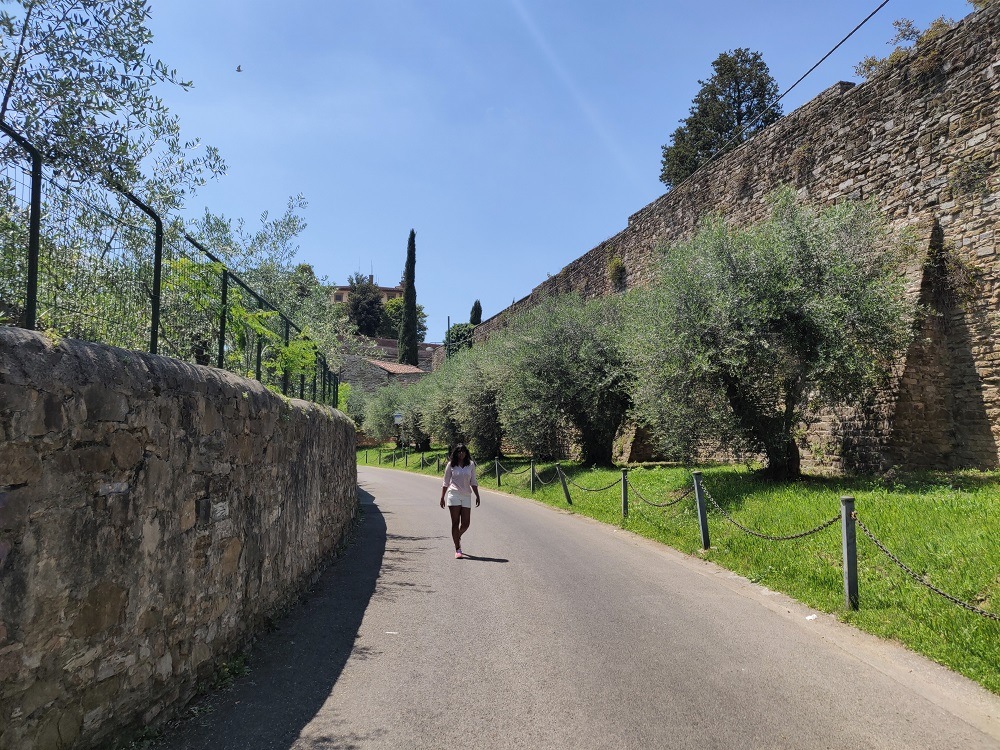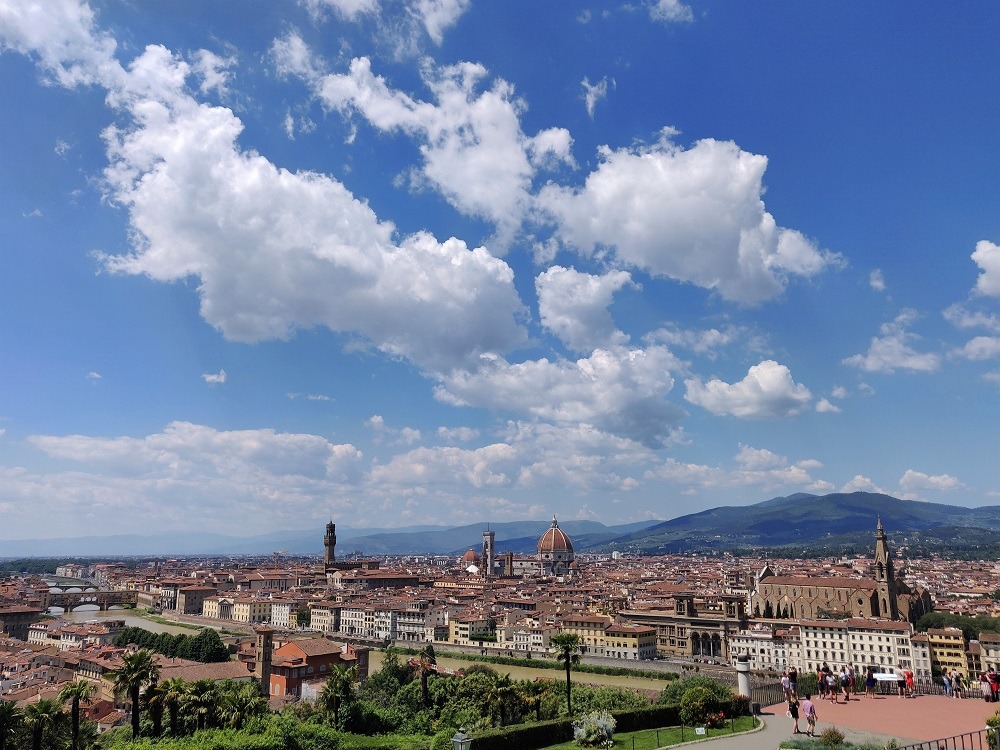 Top Tip: As anywhere in Tuscany, do check out the many great happy hours and aperitivo deals throughout the city! A nice way to start your evening and some of the aperitivo deals could serve as a full meal already! Almost a waste as there are so many food options to explore!…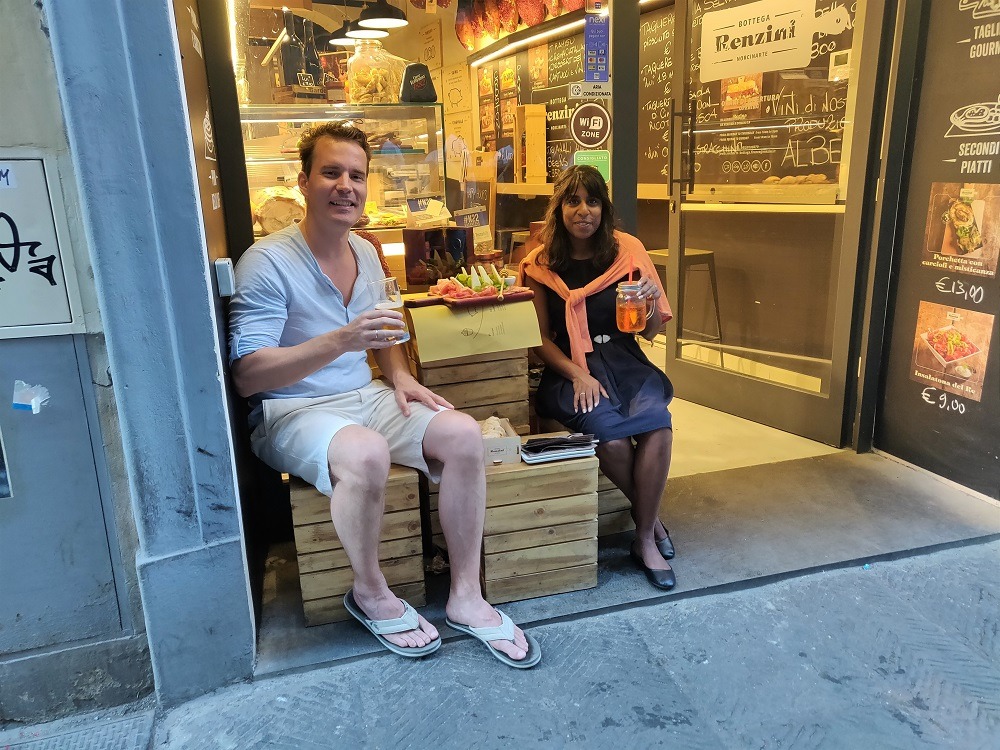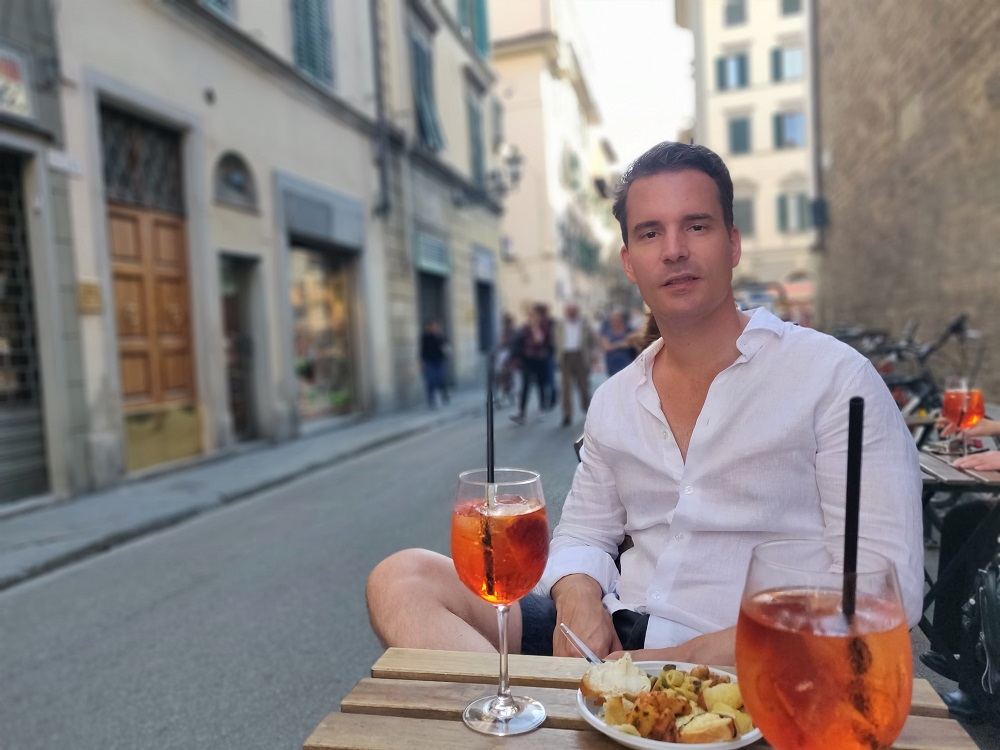 Well, those were my Ghost around the Ghost tips for this first part of 'touristy' Tuscany! Join me in Part 2, where we leave the mass tourism behind and explore the rural side full of vineyards, small towns heading towards Siena… And after that top it of with a visit to San Marino!..