Tuscany Top Tips part 2: Chianti, San Gimignano, Siena
During the first part of our Tuscany road trip, we started in Bologna and visited Lucca, Pisa and Florence! Do read it for various tips & tricks of these famous highlights of Tuscany…. This part we leave the mass tourism behind and explore the rural side of Tuscany… Until we reach Siena…. Well, let's start exploring Tuscany's idyllic landscape, filled with vineyards, wineries and castle towns…
Exploring the Chianti wine region
Tuscany is famous for its wine production!… As soon as you leave Florence behind and drive south you find yourself amidst hills of vineyards…. This region is famous for its Chianti wine. We randomly stopped at some wineries along the way and a couple of tasting sessions later we quickly became Chianti wine region experts.
Top Tip: Be careful and don't drink too much when driving… According to a lady at one of the wineries, the local police does not check too much on alcohol levels (as it would hurt business). They mainly focus on speeding tickets, so drive slowly and enjoy the scenery!… You should be fine; the roads are well maintained and not busy at all… However, if you are unsure, you can also opt for a wine tasting tour from any of the bigger cities.
Do some vineyard research
Before you travel, do some online research on possible vineyards and potential fun tours or experiences. Not all wineries offer tours or tasting experiences. This way we found a few wineries we like to check out. However, do leave some room in your itinerary for ad hoc stops, as most wineries hardly have any online presence!
An example of a winery that offers various tours is Vigna Maggio. We did not pre-book but arranged that we would arrive when the standard tour started. After this, we had lunch overlooking the beautiful scenery.
Top Tip: In case you are travelling during peak season it may be good to pre-book certain experiences.  Just 1 or 2 to be sure to get some insights into the Chianti winemaking process…. Fill up the rest of your road trip with ad hoc stops and tastings…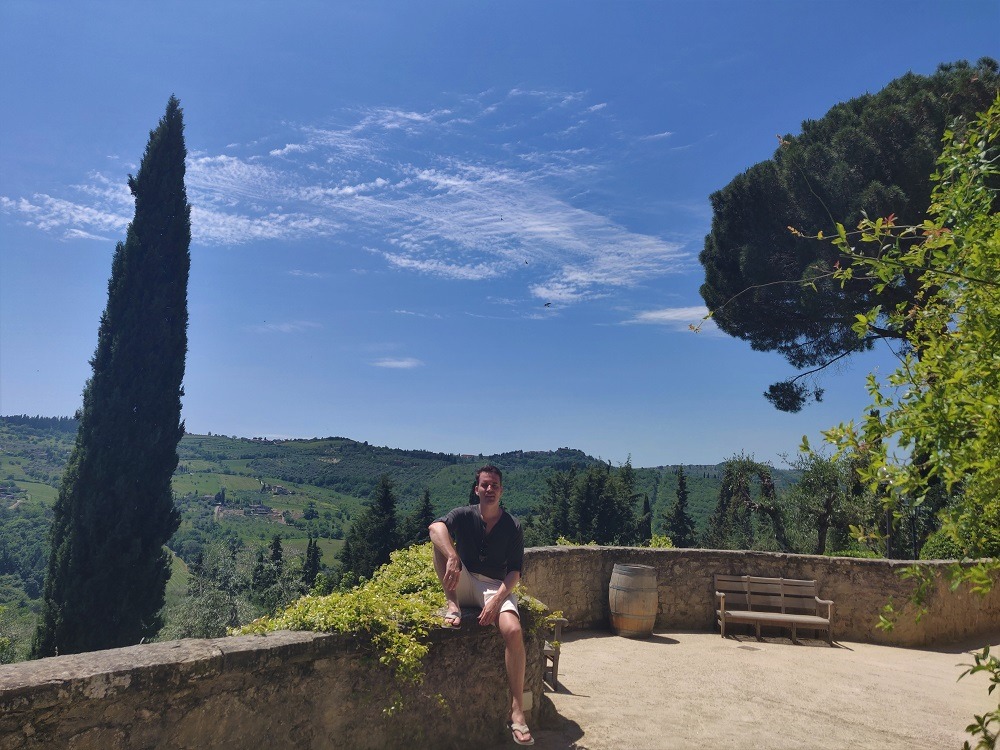 Sleep at Wineries
To make our Chianti experience complete we spent a few nights at different wineries and typical Tuscan mansions… A very nice experience and part of Tuscany's agriturismo. You have many options, of which many come with a complimentary tour and wine tasting! Given the distances in the Chianti region are not too large you can either opt to spend a few nights at one winery (saves you time repacking) or explore the region as much as you can and sleep in a different winery or villa each night.
Top Tip: To burn off those Tuscan calories, we went for a small sunset hike through the vineyards. We packed a small picnic and concluded the hike with a nice dinner at a nearby restaurant. If you are lucky you might even spot some deer!…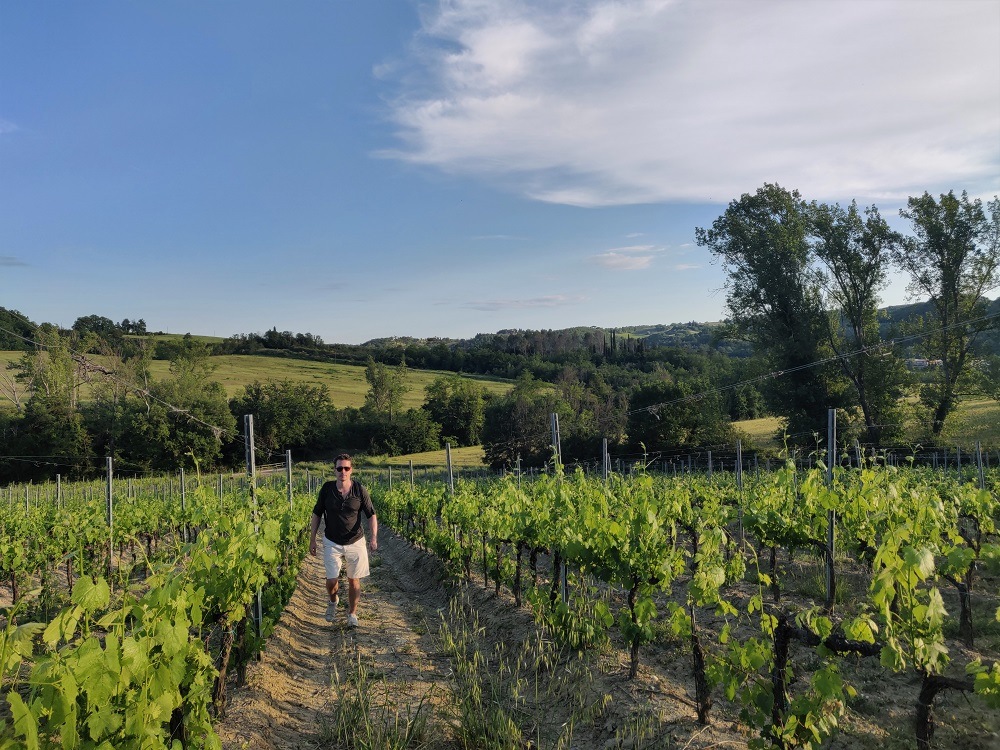 Explore Chianti's castle towns
The beautiful scenery of Tuscany is not only made up of green hilly vineyards, cypress trees, forests and the occasional winemaking villa…. It is also famous for its idyllic hilltop castle towns that overlook the region. We visited many towns, but below a selection to see what to expect and I recommend to include in your itinerary…
Panzano
A nice little town, close to the above mentioned Vigna Maggio winery. As with many towns, various hiking trails are going from this city.
Top Tip: When travelling in between wineries and towns, do stop for the often nicely situated lunch spots! Our favourite: Tagliata di Manzo!… super tender beef strips…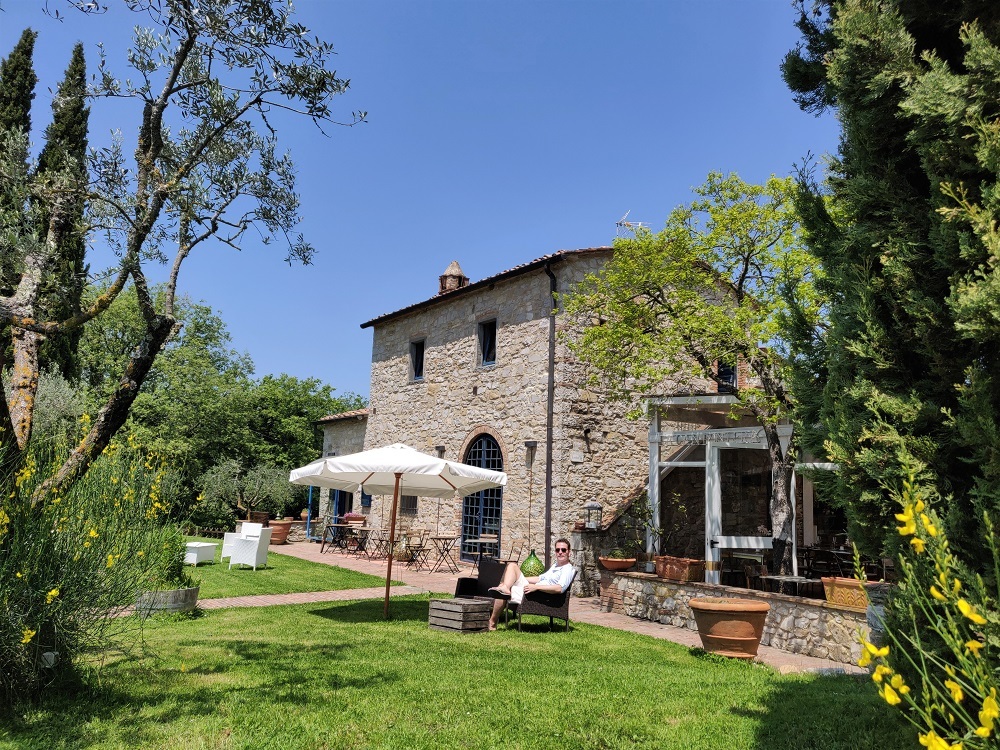 Castellina de chianti
Castellina de Chianti is a slightly larger town, which as the name gives away, has a large castle. The castle is turned into a museum (which was closed when we visited).
Top Tip: Do not forget to offer some variety to your taste buds and between the wine, olives and pizza do enjoy an occasional gelato ice cream!
Colle di Val d'Elsa
I would recommend a visit to the medieval hilltop town Colle di Val d'Elsa, as its old part is built on a cliff. Park your car in the new part downhill and make your way up! Some of the streets are actually tunnels, hacked away in the rocks.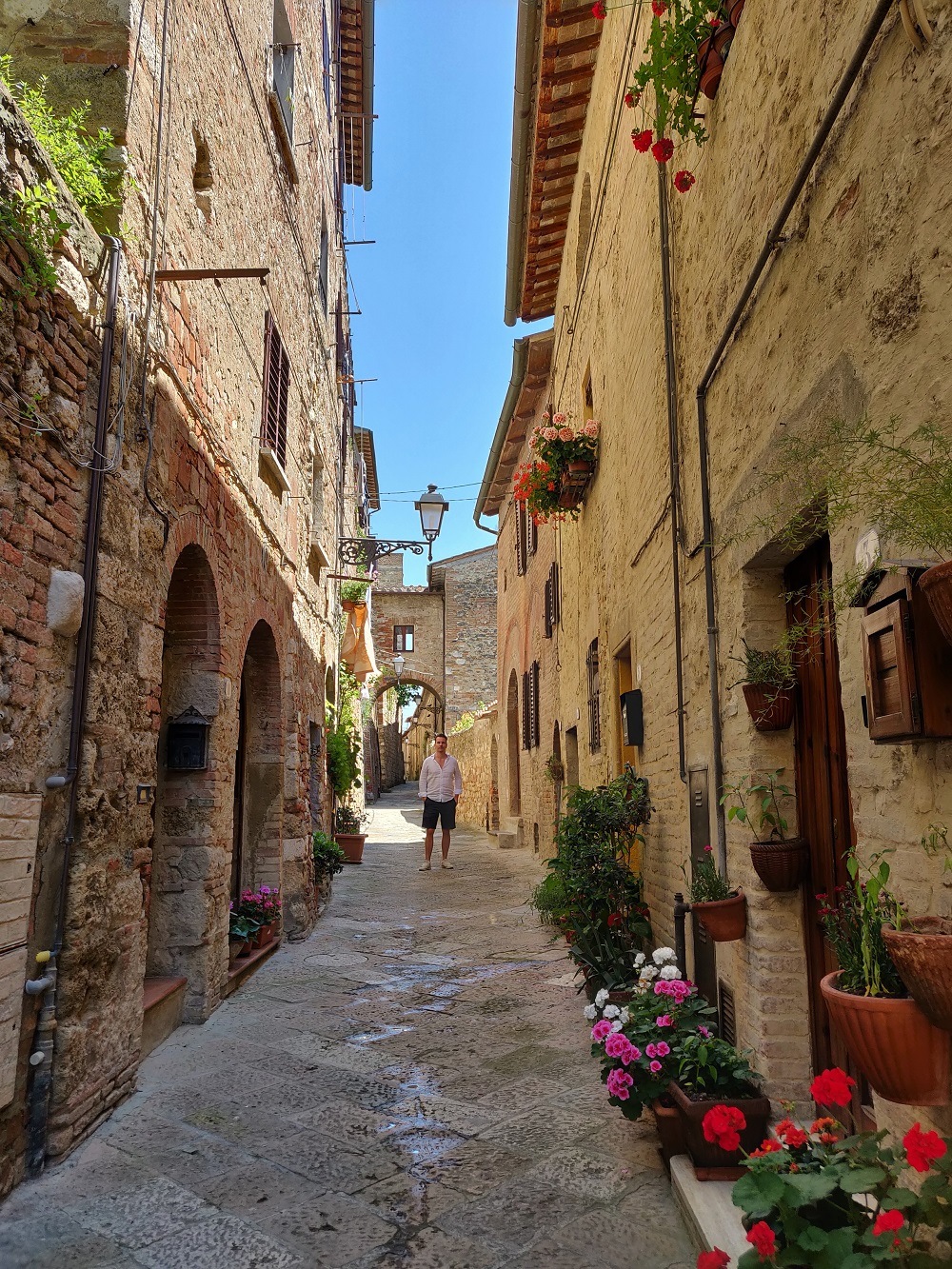 Top Tip: We walked up the steep hill, however on our way down we discovered the elevator. Which you can access in Via Vittorio Meoni! Save your energy and take this elevator… Especially under the warm Tuscan sun!…
San Gimignano: a highlight of Tuscany
One of my favourite cities in Tuscany is San Gimignano. Larger than the other towns and famous for its many medieval towers. This town does attract far more visitors than the other (small) towns. You can park in one of the parking lots around its city walls and discover on foot…
Top tip: We booked a hotel stay overlooking the Piazza Della Cisterna, one of the main squares. Offering premium spots to watch the crowd go by, enjoy the street musicians and see the sunset over San Gimignano's towers.
Vernaccia di San Gimignano
White wine lovers pay attention! Where this wine region is almost only producing red Chianti wine there is an exception! San Gimignano's Vernaccia wine is white!… Even more, the reason to visit this beautiful town.
Top Tip: When visiting any of the towns, do check out the many wine shops as well… They often have nice wines or promotions. Also, a good way to taste some of the surrounding regions as well! Or take a bottle of wine with you for the evening to enjoy your room, terrace or balcony!…
Siena
Another key tourist attraction of Tuscany is Siena. Slightly less crowded but comparable to Florence, we went early to beat the crowds and did not spent too much time here! Siena is a larger city, with its souvenir shops, shopping streets and busy city feel. However, there are of course a few must-visit sights!…
Duomo di Siena
This large cathedral was built in the 13th century. Once inside, the effect of the black and white marble stripes on the walls and columns immediately strike the eye. The massive dome rises from a hexagonal base with supporting columns. It houses various beautiful art, especially take your time to view the fresco ceilings of the Piccolomini Library and the mosaic floors throughout the cathedral.
Piazza del Campo
Piazza del Campo is one of Europe's greatest medieval squares. The shell-shaped square is home to famous landmarks as the Palazzo Pubblico and the Tower of Mangia. Also, it is the place where twice a year the Palio di Siena horse race is held, along the edges of the square.
Top Tip: Keep an eye out for a shop called Nino & Friends… Where its friendly staff submerge you with all kinds of tasty sweets and savoury snacks!… Obviously aiming to sell you something but without pressure!…
Well, those were my Ghost around the Ghost tips for Tuscany! Do check out Part 1 as well, if not already done so!…  We travelled all the way from Bologna, via Lucca, Pisa, Florence, the Chianti wine region to San Gimignano to Sienna. If you are interested in Italy, do also check out my post of Venice! Or what to think of the nearby mini-state San Marino?