Venice tips: How to make your Venice visit worthwhile
Let's face it… One of the best examples of how tourism can get out of hand must be beautiful, but tiny, Venice. It is estimated that over 20 million tourists visit this small island city each year… Don't get me wrong… I still believe that Venice is one of Europe's top cities to visit! However, do follow my tips & tricks to make your experience worthwhile!…
Tip #1: Plan your visiting date wisely
Perhaps a no-brainer, but if able, do NOT plan your visit to Venice during the peak season summer months. Not only will you have to cope with the high number of fellow tourists (think giant cruise ships full of them) visiting the city, but it will also be very warm and the water can start smelling bad…
Not to worry if you do not have a choice (or if you are one of the cruise ship passengers) the tips below will still improve your visits significantly!
Tip #2: Pick a smart accommodation
If you have the budget to stay inside Venice that is obviously ideal! It goes without saying that this will be quite pricy!…
Another option is to stay just outside of Venice, for example in Marghera, or on the Punta Sabbioni side. Here accommodation will be far more affordable, you can even find many campsites here. The advantage is that you will be able to reach early and/or leave late, beating the many day-trippers that arrive from further away!
Obviously, what I would NOT recommend is to visit Venice as one of those day-trippers. You will only have limited time to explore the city during 'rush hour'. Not a good experience…
Tip #3: Wander off the beaten track
When walking into Venice, do not blindly follow the rest of the tourist cattle. Instead, wander through the small streets and explore the silent canals. Leaving the many tour groups behind, it is here where you can truly enjoy beautiful Venice!… Venice is fairly small and surrounded by water, you will not get lost!…
Tip #4: Visit key sites early morning
Your Venice visit would be incomplete without visiting key sights like the Doge's Palace, San Marco Square and the Rialto bridge! Linked to the above tips, arrive early and beat the crowds by planning your visits to these key tourist sites early morning (or late afternoon. If possible book tickets in advance, to avoid unnecessary queuing…
Tip #5: Take the Waterbus
A very affordable way to get perspective on the water is taking a public water bus… Forget about the touristy gondolas, which can set you back at least 100 Euro for around 45 minutes (if not much more for much shorter durations). The waterbus takes you past all sights as well and only costs you a couple of euros for a trip. A definitely must-do activity!…
Top Tip: If you like to take a gondola (you are in Venice after all!), wait until late in the evening! The water starts to get really quiet, especially around 23h just before the gondoliers end their shifts. According to a fellow traveler, it was a very romantic experience!… Another option may be to schedule a gondola ride very early morning. Do note that for this, it would definitely help to have accommodation in the city itself!
Tip #6: Stay for dinner in Venice
As with many touristy cities around the world, you will see crowds disappear from late afternoon onwards. Tour groups will leave towards the buses and cruise ship passengers will have their dinner back on board. Ideal to have your dinner at one of the waterside restaurants. We had a quite affordable dinner right next to the Rialto bridge!… Afterwards, we had a nice stroll through the much quieter city.
Tip #7: Enjoy Lido di Venezia island
This island serves as natural protection of Venice city against the Adriatic Sea. I would only recommend this if you have more than 1 day in or around Venice. You will have nice seaside views of the city. Moreover, the island has some nice beaches at the Adriatic Seaside to offer relaxation away from bustling Venice. It is easily reachable by Waterbus (see tip #5).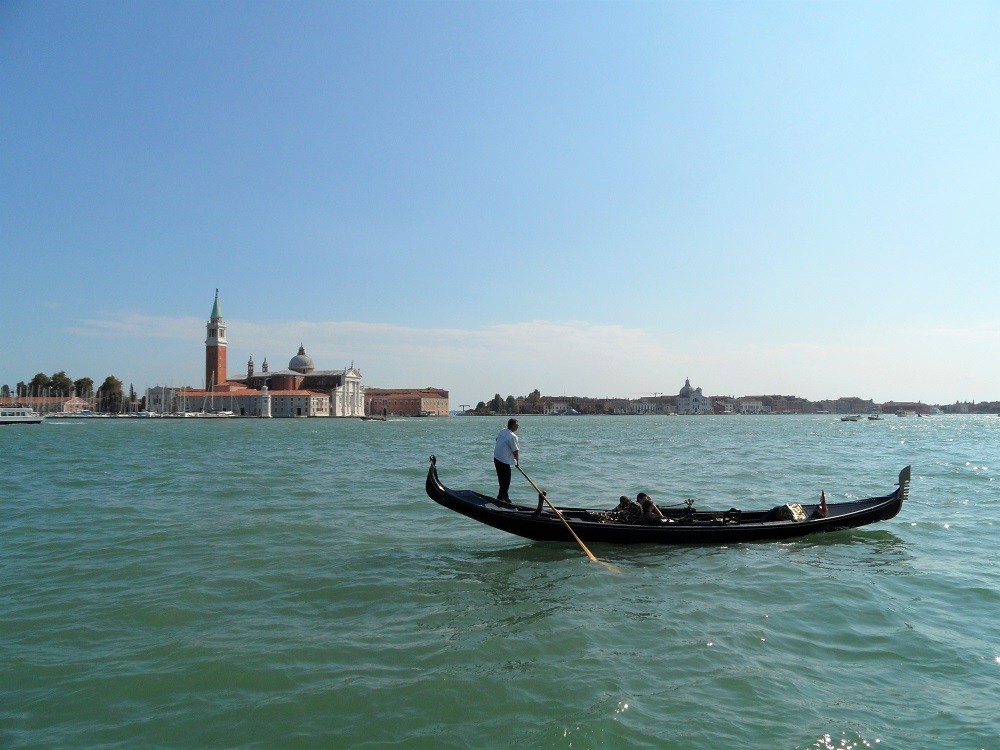 Tip #8: Save budget and eat pizza slices
Touristy cities have touristy prices. If travelling on a budget or just not willing to 'overpay' for lunch, then opt for a pizza slice in one of the many shops! Most of them are really nice, affordable and you can eat them on the go, or find a nice quiet 'picnic' spot!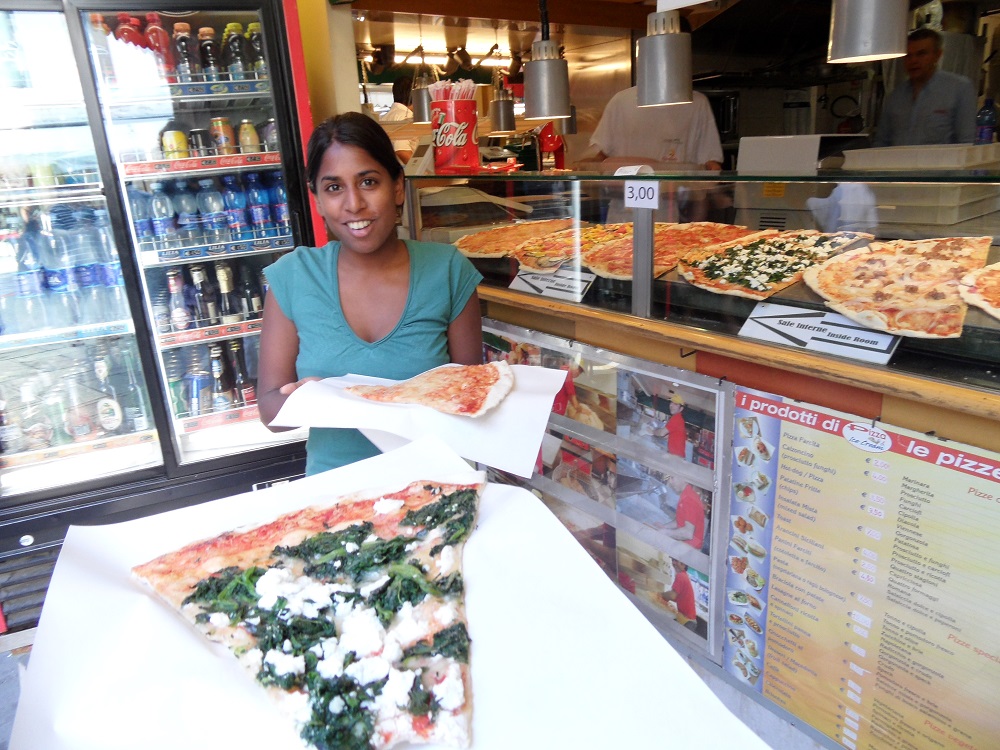 Well, those were my Ghost around the Ghost tips for Venice! I am sure you will enjoy, and that these tips will make your visit even better!… Do combine your travels with Tuscany, tiny San Marino or travel onwards towards quaint Ljubljana Slovenia.