Visiting Hotel Rwanda and Genocide Memorial
Unfortunately, Rwanda is likely most famous for its fairly recent conflict between Hutus and Tutsis in 1994. This resulted in genocide, displacement of millions in refugee camps and overall chaos. When I was in Kigali I went to 2 key landmarks that relate to this dark period; "Hotel Rwanda" and the Kigali Genocide Memorial.
Staying in Hotel Rwanda
One of the most famous landmarks, mainly due to the 2004 movie, is "Hotel Rwanda". Here hundreds of Tutsi lives were saved by the Hutu hotel manager who kept the militants at bay. Hotel des Mille Collines, its real name, is still operating today. Given the role it played in history I stayed in this hotel, which is still one of the top hotels in Kigali, albeit a bit outdated. The rooms are simple but comfortable, the hotel has a nice pool, a relaxing pool bar, simple rooms, and the panorama restaurant offers a great view over the city. Even when not staying in the hotel, I would suggest reserving a table for dinner here!
In contrast to what I assumed and understood from some sources, is that that there is no exhibition or anything that reminds the role the hotel plays in history. When asking for at the reception the staff indicated that all artifacts were "moved" to the Genocide Memorial. However, I was unable to find (hardly) any mention there either. The one item still reminding, is the memorial stone at the parking area.
Nevertheless, the hotel is worth a visit. If not staying in the hotel as a guest, go at the end of the afternoon. Visit the memorial stone at the entrance of the premises. Stroll through the reception to the relaxing pool bar, before heading for dinner in the panorama restaurant to overlook Kigali.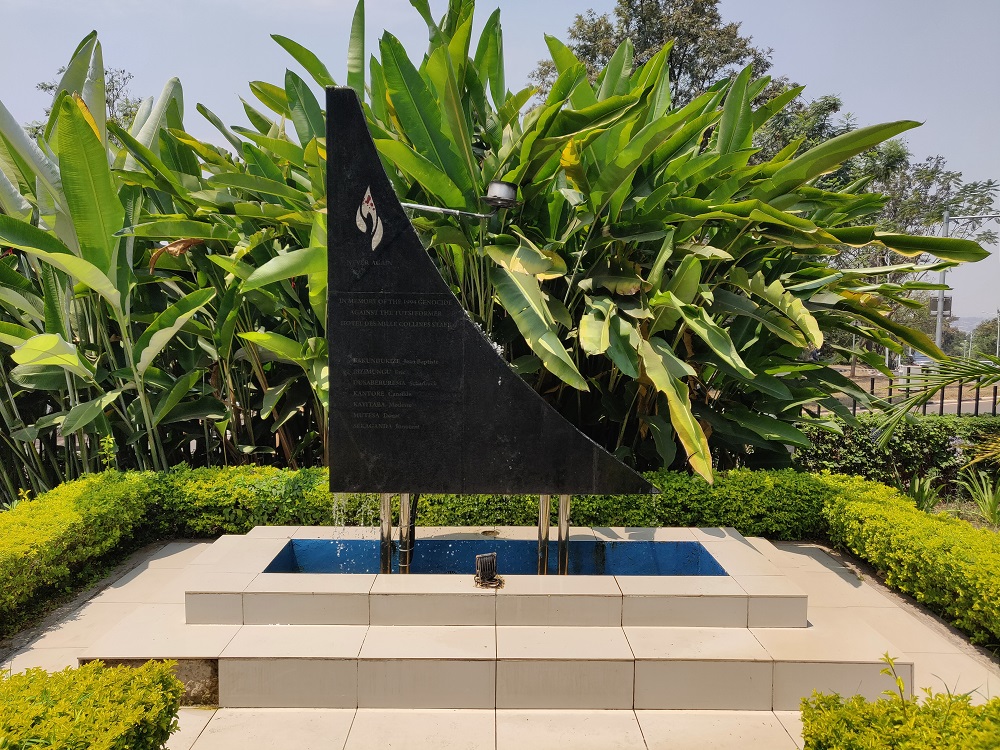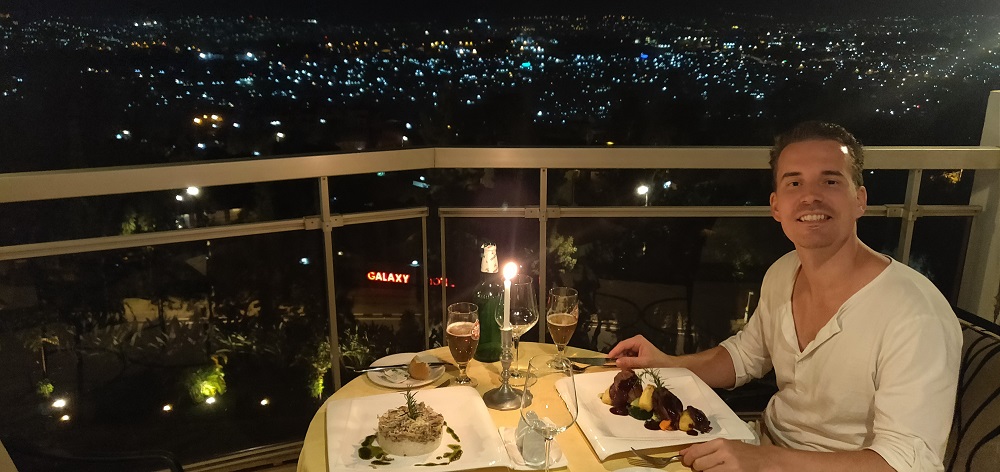 Kigali Genocide Memorial Centre
The fully understand how (colonial) history led to the Rwandan Genocide is in the Kigali Genocide Memorial Centre. This is the place to try and grasp the magnitude and severity of the genocide. It displays stories of eyewitnesses and survivors, newspaper articles, photos and much more. It also showcases a small exhibition on other genocides around the world.
When in Kigali it is certainly worth a visit and stand still at these grim parts of human history. Admission is free, but there is a donation box at the entrance.
Top Tip: Transport is quite expensive in Rwanda (and Kigali), hence we combined the visit to the Memorial Centre with our trip to the airport (and left our luggage with the driver). We paid 30USD for the below (still think it is too high), but you can expect far higher quotations, definitely bargain the price down!
Pick-up at Hotel Mille des Collines,
Drive to memorial center (waiting time of approx. 2-3 hours – Do spend time here!)
Drive to airport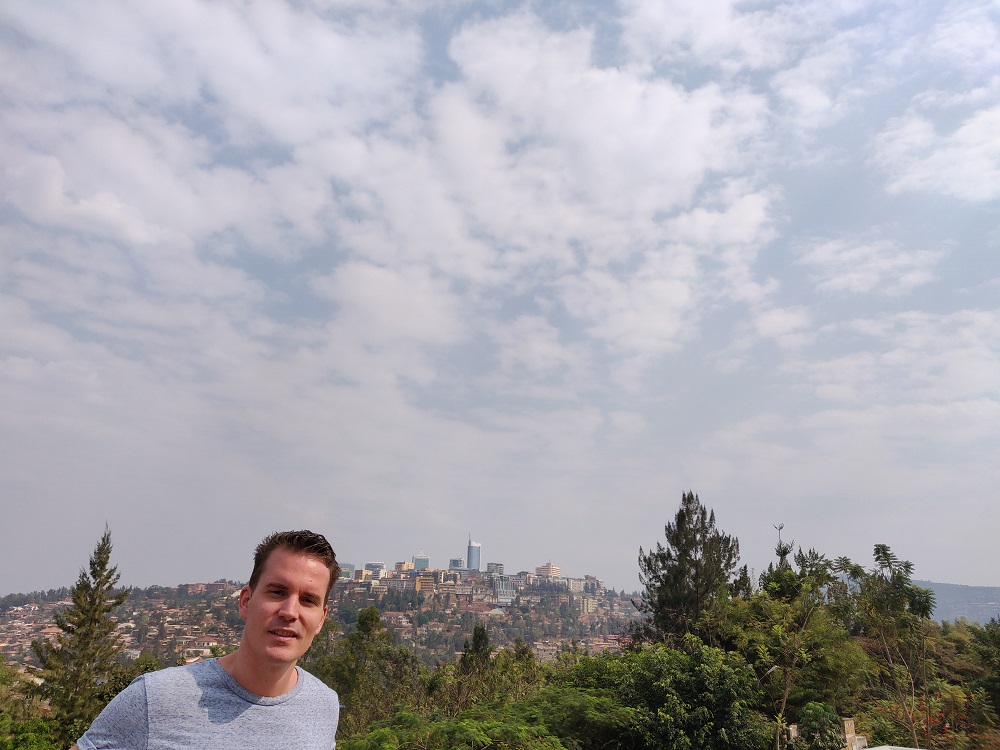 Rwandan Countryside and Gorillas
To end on a positive note; Rwanda is a magnificent country with stunning valleys, tea plantations, and surprisingly very happy people! This country plays an important role in how to recover after a massive disaster has struck. Furthermore, Kigali is also an ideal base from which to visit the mountain gorillas