What to do in Wellington New Zealand?
Reading time: min | Published on:
Often no country visit is complete without a visit to the capital! Wellington, the capital of New Zealand is no exception! Let's dive into the key highlights! This post is part of a larger series along the many highlights of New Zealand, starting in Auckland, with our last stop the wonderful wine village of Martinborough, we now dive into Wellington!…
What are the highlights of Wellington?
Hilly Wellington is fairly easy to navigate by foot! Nevertheless, it does help to have a car for some of the outer sights… Let me share some of Wellington's highlights and some of my tips & tricks!
Wellington Botanical Gardens
Usually not a big fan of botanical gardens, that so many cities showcase as one of their key highlights. However, Wellington's botanical gardens are an exception! The park has great variety of gardens and walks, and has a free indoor section! Moreover, being situated on a hill it provides wonderful views over the city and bay area!…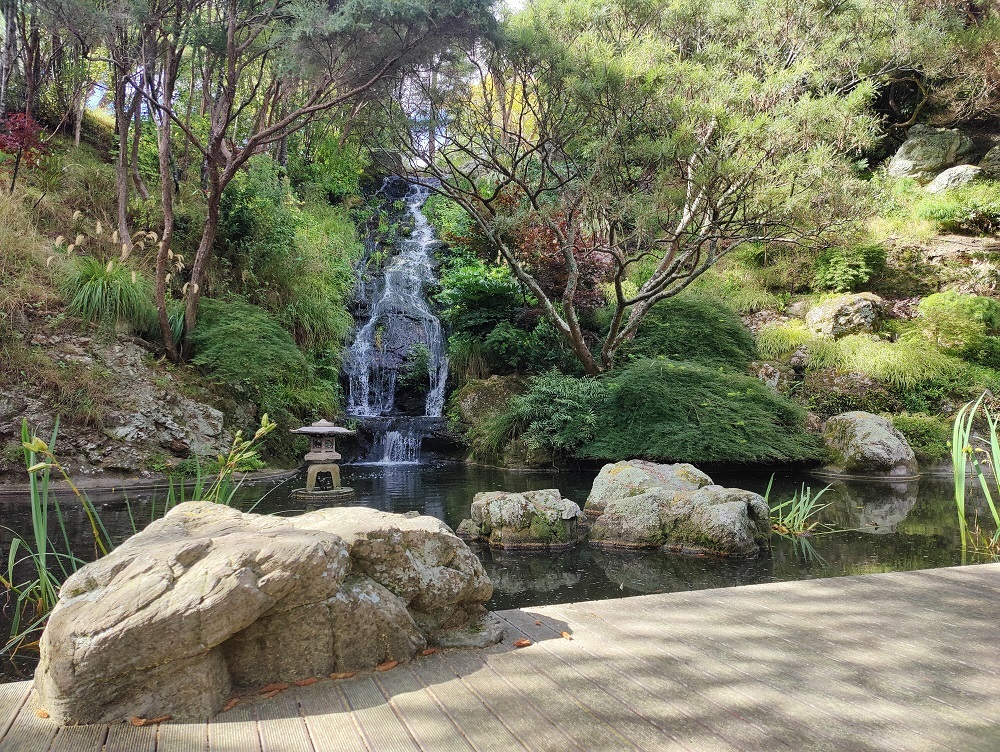 Wellington Cable Cart
An easy way to get to the Wellington Botanical Gardens (other than drive or walk up), is by riding the Wellington Cable Cart. Once you have reached the top, stroll around the (free) Cable Cart Museum offering a wide display of its history and technique.
Cuba Street
The place to go for food & drinks in Wellington is Cuba street! Full of bars, cafes and restaurants!… Check out Ombra and Nolita's or have an ice cream at Duck Island (our favorite since Auckland)…
Also a nice spot is Rogue and Vagabond. They often have live bands performing. On a sunny day have a beer at the grass in the park in front of the bar!
Top Tip: If travelling by camper van, park at Garrett Street! It is very centrally located. Literally next to Rogue and Vagabond and Cuba Street!
Should you skip City Gallery Wellington?
The City Gallery in Wellington is supposedly a highlight. However, there are very limited art works on display, and what is there did not seem very interesting to me. Therefore, I would skip it!… The outside looks nicer than the artworks on display. Rather take the artsy foot bridge and spend some extra time in Te Papa Museum…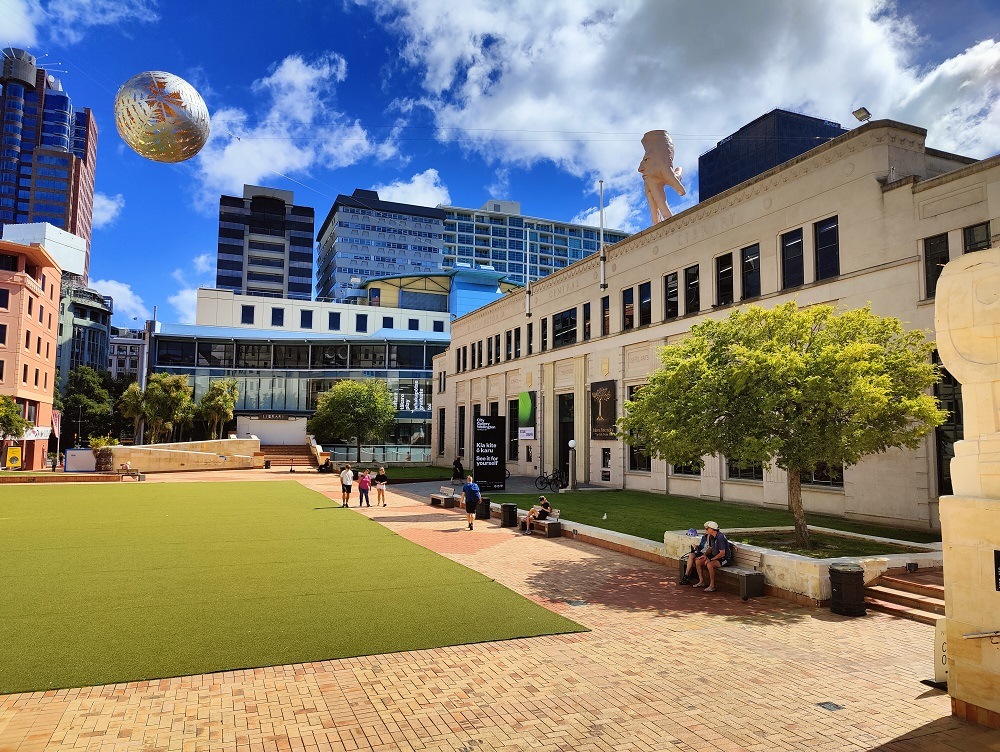 Why should you include Te Papa in your Wellington Visit?
Well, first of all, Te Papa is free!… It is great to see that New Zealand Government has invested in this large museum with many exhibitions on display and offering this free to the public! (Different than the many overpriced thermal & volcanic parks)!
You can easily spend a few hours in Te Papa!… One exhibition explains the Geography and Biodiversity of New Zealand. Another exhibition showcases the role New Zealanders played in WWI. Yet another focuses on New Zealand's Māori culture!… So, make sure to include Te Papa museum when exploring Wellington! There is something for everyone to enjoy!…
In case you do not come across any Kiwi's, or other (nocturnal, or near extinct) wildlife, Te Papa has many specimen on display. Good to get at least a glimpse of the extraordinary animals that roam the grounds!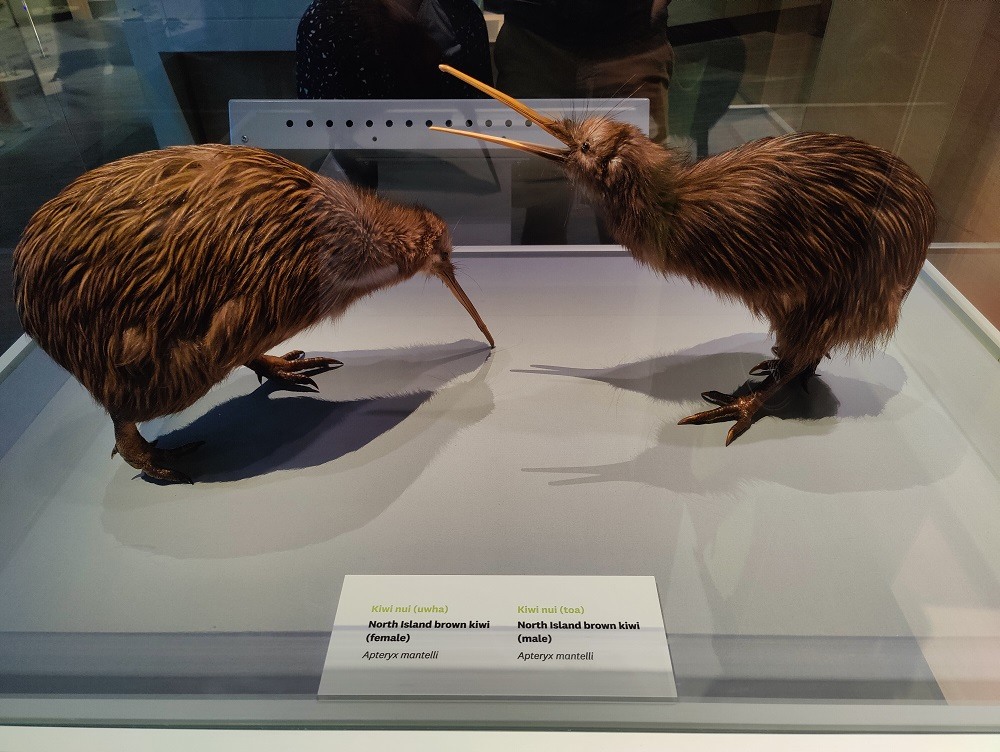 How to Visit the New Zealand Parliament in Wellington?
A great activity, while in the capital is to visit the New Zealand Parliament. Visiting is free and you can make bookings online for the hourly departing tours. However, we just showed up and were 'squeezed' into a shortly departing group (only when there are cancellations). You are not allowed to make photos unfortunately during the 1-hour tour through the various Parliament buildings.
Explore Wellington's Craft Beer culture!
One thing that Wellington is famous for is its many Craft Beer breweries!… Do try some of the many beers on tap at Fork & Brewer…
Another, slightly outside the center, but to definitely include is The Garage Project! But there are many more!…
Mount Victoria Lookout
A nice hike (or in our case car ride) is the Mount Victoria Lookout. This viewing point offers 360 degrees views over Wellingtons many hills, city districts and bays!…
Maranui Café
As you made it to the top of Mount Victoria, head further South, to Wellington's south bay and check out Maranui Café… This was a great tip of Kenneth (a local we met at the Garage Project). Maranui Café has great food and coffees and the window seats offer beautiful views over Wellington's South bay and the airport!…
I know Wellington has much more to offer! However, these are the Ghost around the Globe highlights that will give you a great start! We will now slowly make our way up towards Auckland again via the West Coast!…
Do read my other posts about New Zealand for great tips & tricks and itineraries!…