Why you perhaps should NOT visit Tanzania
Tanzania offers one of the most beautiful photo backdrops when spotting wildlife! Therefore, do read all about the stunning nature of the Ngorongoro Crater and Lake Manyara. However, I would NOT pick Tanzania as my first choice safari destination… Let me start with describing our general experience why you perhaps should not visit Tanzania…
The major downside of visiting Tanzania
I already touched upon this in my earlier Uganda post. Travelling in Africa comes with one major annoying downside; the persistence in asking for tips. Unfortunately, the country that tops all neighbouring other countries by far is Tanzania. Here we were "harassed" for tips by almost everyone that "supposedly" performed a "service" for us. You cannot look around or gently smile to someone… Well, you can, but not without them asking for some kind of monetary favour in return. With "everyone" I really mean almost everyone, from (back-office) airport personnel who simply weigh your luggage to an ATM security guard.
As another example, I was appalled by the many emails we received before our travels from safari companies (with whom we booked online in advance). These were stating: "Please tip the tour guide minimally 25USD to 30USD per day". Firstly I personally found these amounts very high, but I was especially annoyed by the way of "commanding" tourists to pay up (even upfront).
I am not the only one with these experiences. When checking out in my hotel in Zanzibar I overheard a person next to me. I guess she was American, and therefore way likely more used to a "tipping culture". She sounded frustrated; "I am looking for cash for the taxi and some extra, as everyone seems to need tips here for everything".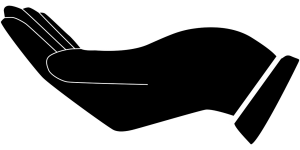 My findings
Do not get me wrong, I am happy to tip anyone who has been of (good) help! It is a nice way of showing gratitude, especially when the experience was exceptional! In my view, that is what tipping is all about! Unfortunately, this is clearly not the case in Tanzania.
Obviously, I did not want to be rude or ignorant of any culture, so I checked with multiple sources. E.g. our very friendly camp manager in Masai Mara, Kenya, and our friends in Nairobi (of which one is a tour guide). They all confirmed that there certainly is no "minimum" tipping amount. So in my opinion, it "smells" like a tourist trap.
According to them you just give whatever you like. If you are happy with the service provided you give 10 USD per day for a tour guide! Also, another very important piece of information they provided: Anyone who works in the tourist industry already gets paid relatively well! A tip is extra, but not something they will absolutely need to survive!
I hope this information helps you, as you should realize that this "issue" could cast an unfortunate shadow over your Tanzania experience. It may leave a bit of an unnecessary bad aftertaste at certain points in your travel…
I also mentioned this in my Masai Mara post, but if you have to choose. Just because of this issue alone, I would choose to go on Safari in Kenya rather than Tanzania. I feel the vibe is just more relaxed, the tourist industry more professional, and the people seem less interested in your money.
Another downside of Tanzania Safari
Do also read my experience about Ngorongoro and Lake Manyara in more detail. But in short, a very apparent downside of safari in Tanzania is the safari jeep congestion! It is not very hard to spot wildlife, as you just have to drive up to an area where jeeps are clustered together. There are just too little roads in the parks and the rules are enforced very strictly by the Rangers, resulting in huge financial consequences for the guides. You just "feel" the stress of the guides when they need to slightly go offroad to overtake another jeep.
I know I keep comparing… but do read about Masai Mara Safari Experience in Kenya, where we had a much more pleasant experience. Hence, this "traffic issue" was a bit disappointing for us.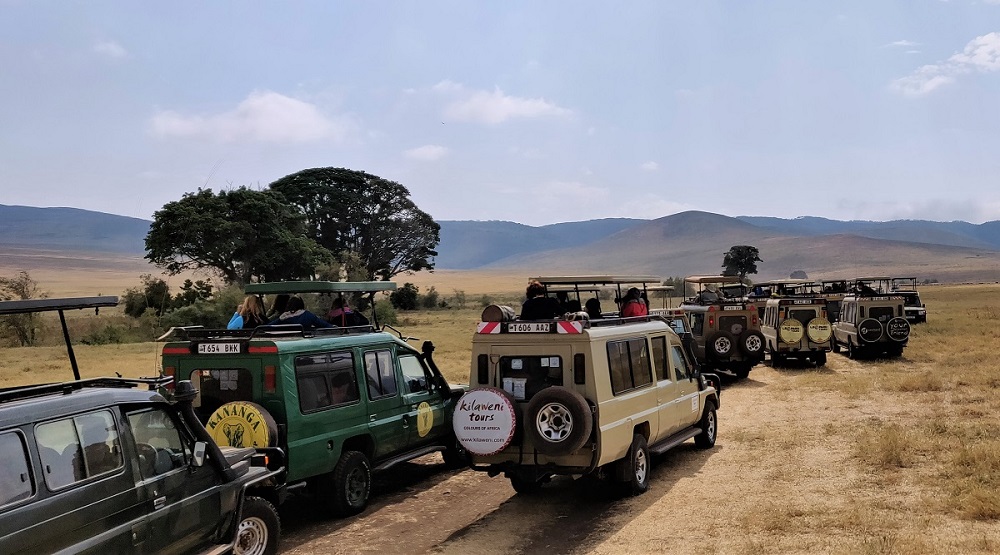 Conclusion
So should you visit Tanzania, and in particular Ngorongoro or not? Well, the crater is definitely beautiful… And if your visit is part of a larger African, or Tanzanian, adventure, certainly include this in your itinerary! If you have time, do also explore Lake Manyara! However, if you are looking for a short safari destination, you can likely guess my answer. I would not go to Tanzania, given the downsides provided… I would always recommend going to Masai Mara National Park in Kenya instead!
To end with a funny note, see the photo below of the Airport of Arusha (close to Ngorongoro and Lake Manyara National Parks) has a sign that says: "The city of Arusha welcomes you to the Geneva of Africa"… Well, I am not quite sure about this comparison, I do not see any resemblance but it does leave hope for the future!…
I hope this post has helped you! Please drop me a comment with your experiences! Or perhaps you do not agree with me at all? Happy to hear your thoughts!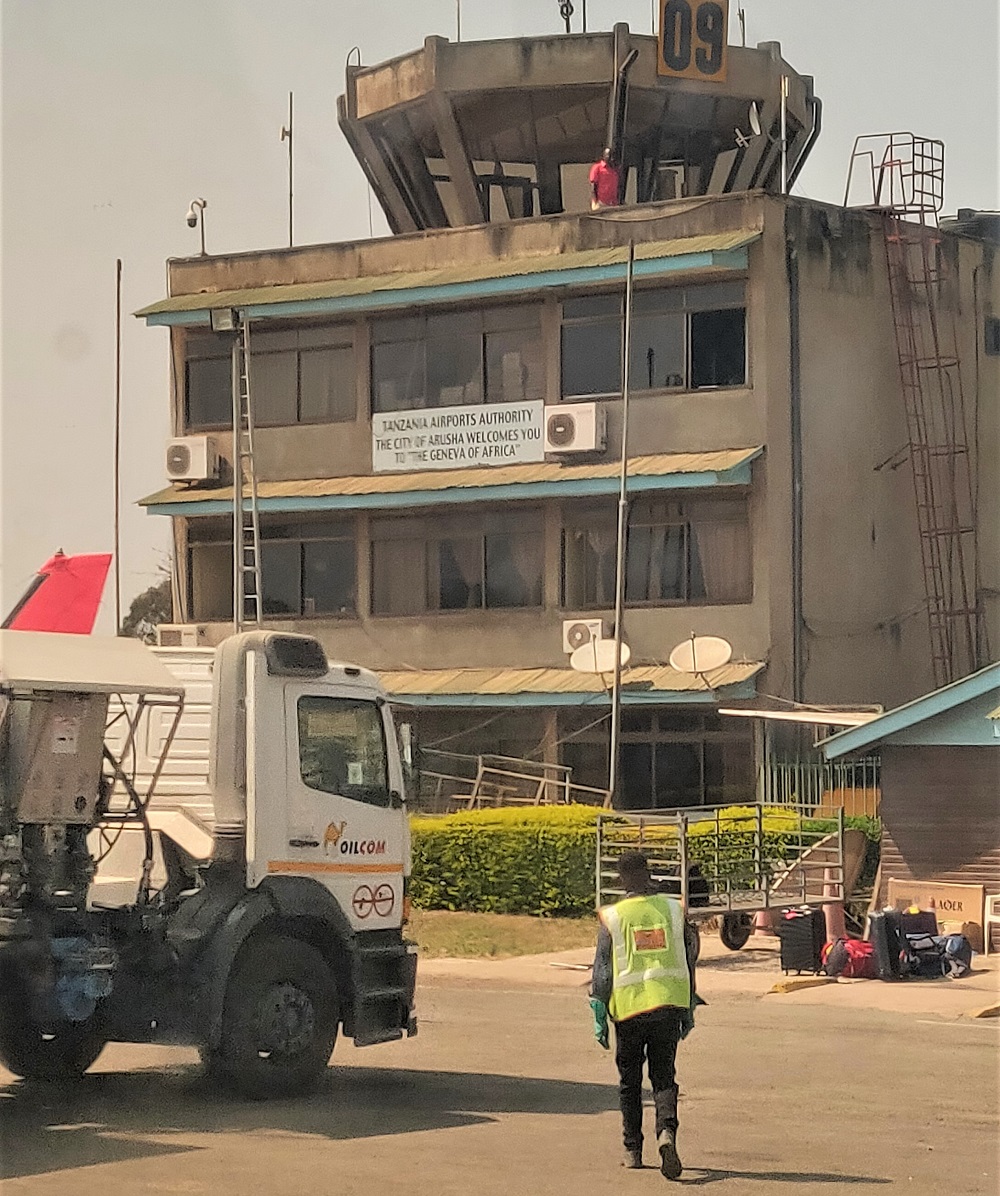 Perhaps you are considering a trip to Zanzibar? Check my post on what to expect! Definitely has its positive and negative sides!…