Why you should reconsider travelling to The Philippines
Azure blue sea, palm trees, tropical climate, what is not to like about The Philippines? Well don't get me wrong The Philippines certainly have their highlights, and of course I will describe my travel tips below and in my Cebu post. However, when compared to its region, there are other South East Asian countries with far better holiday value for money!…
What is wrong with The Philippines?
On the surface The Philippines seem your stereotypical South East Asian tropical heaven on earth, picture perfect travel destination!… And believe, once you have reached your hotel at your island of choice it often is!… However, getting there is where The Philippines lacks the reliable (and cheap) infrastructure, this on top of the traffic (in the large cities like Manilla) which is one of the worst in the World. To be clear; this is already taking into account being mindful that you are travelling to a developing country and putting it in perspective…
Once arrived at your destination, you will find that your hotel and/or local mini market will have limited options available, food quality is often mediocre, and prices are relatively high.
Compared to The Philippines' 'competition' like Thailand, Indonesia, Vietnam, perhaps even (pricier) Taiwan and you may realize to forego on The Philippines or limit your planned travel duration. Let me give you some examples:
My worst (logistical) travel experiences were all in 1 trip
I have travelled twice to the Philippines and I will combine both travel experiences in this post. On my first trip the original plan was to:
Fly to Manilla (from Singapore)
Fly to Legazpi
Snorkel with whalesharks in Donsol
Fly back to Manilla
Visit the hanging coffins in North Luzon (Main island of Philippines)
Visit the Taal volcano
Fly to Busuanga / Coron Island
Fly back to Manilla (to connect) to fly to Singapore
Although there are a number of internal flights included in the above, this is definitely doable in any South East Asian country (even in less developed Myanmar or Laos). Unfortunately, The Philippines turned out to be much worse!… I am unable to pinpoint the exact core issue, but it is likely a mix between corruption and lack of decision making abilities, but below is how things actually turned out:
Flight to Manilla (from Singapore)
No issues here – flight was all good… little did we know what to expect once we would arrive at Manilla airport… The 'Happy Trip' wish on the poster below unfortunately did not help and was about to be entirey out of place!…
Fly to Legazpi
Flight first heavily delayed (few hours), finally departed and flew to Legazpi, just to turn around to Manilla again just before landing due to mist. That is all well, but why fly (and incur all the costs) and waste everyones time? In that case just do not fly! (in hindsight this likely had to do with travel reimbursements in case they had cancelled the flight). This meant we had to stay the night in Manilla, book an hotel ourselves and shift our travel plans (as much as possible). A complete disaster!
Snorkel with whale sharks in Donsol
In short: DO NOT GO HERE! The water is not clear at all, there are far too many boats and no whale shark to be seen (we spent 2 days on a boat searching). Apparently this is an eco-destination to spot whale sharks, but for real whale shark action see my Cebu post!
I am not blaming anyone or anything in particular here, perhaps we were just unlucky, but it was obviously quite annoying. Especially given the hassle to get here. Luckily our beach resort in Donsol was quite nice, so we enjoyed ourselves still!
Fly back to Manilla
Miraculously this flight only had a minor delay…
Visit to the hanging coffins in North Luzon 
We had to cancel this trip, due to our earlier delays. We did check if it was possible to arrange any private tours (but very expensive and still unsure if it would fit)….  And frankly we were just getting a bit tired of trying to travel in The Philippines in general.
Visit to the Taal volcano and Manilla Old Town
We did visit the Taal Volcano as a daytrip from Manilla, it is not too far, however due to the heavy traffic in Manilla this can still take some time… A fun aspect of this giant volcano crater is that is actually consists of two volcano crater lakes within each other!…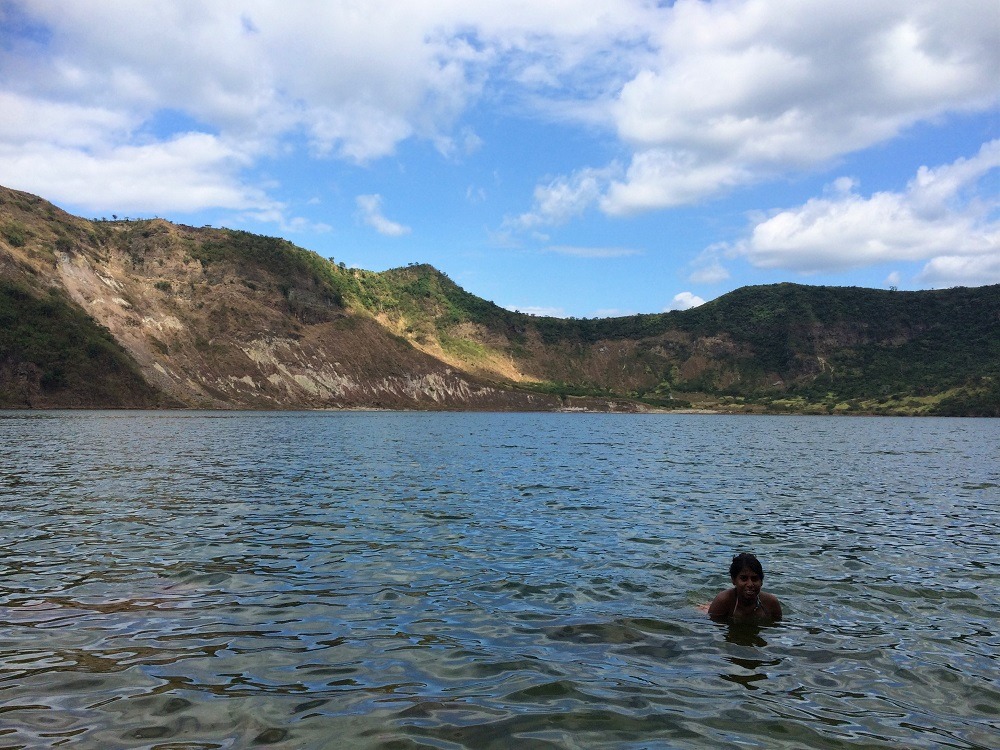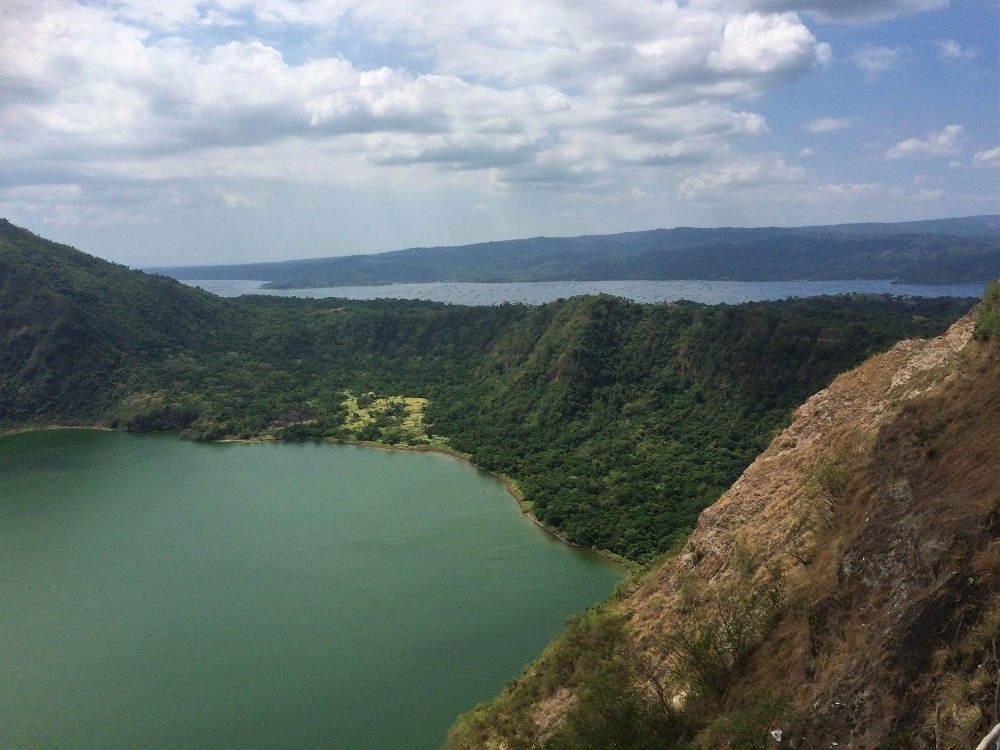 Also we visited Manilla Old town, given we had some more time here now. This is nice, and definitely much more quiet than the rest of chaotic Manilla!… Don't get me wrong, Manilla is certainly not a must visit! In case you are travelling to the Philippines focus on its beaches, and avoid Manilla!
One thing you cannot avoid when in Manilla, or travelling in the Philippines, are the funny looking Jeepneys. A typical Philippine public transportation system!…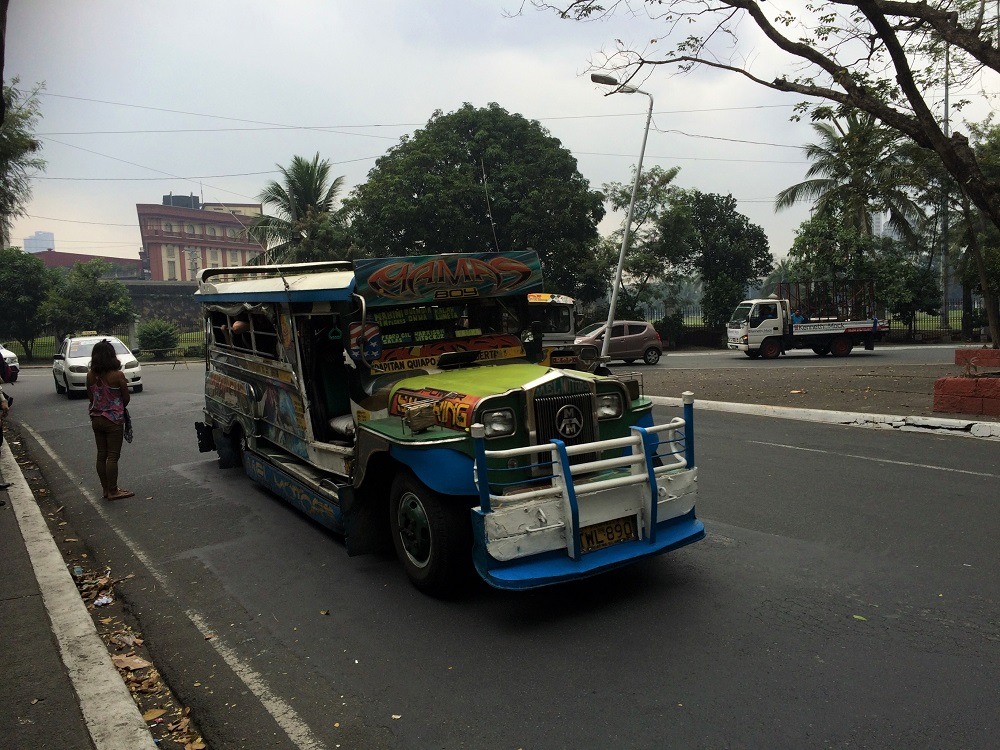 Fly to Busuanga Coron Island
Blessed us! The flight to Busuanga Island went all as planned… We stayed in Coron at a great resort and finally felt we were on holiday… Our friends were also on this island, with whom we explored the underwater world during snorkelling boat tours, while hopping the beautiful tropical islands, white beaches, limestone cliffs and azure blue bays!…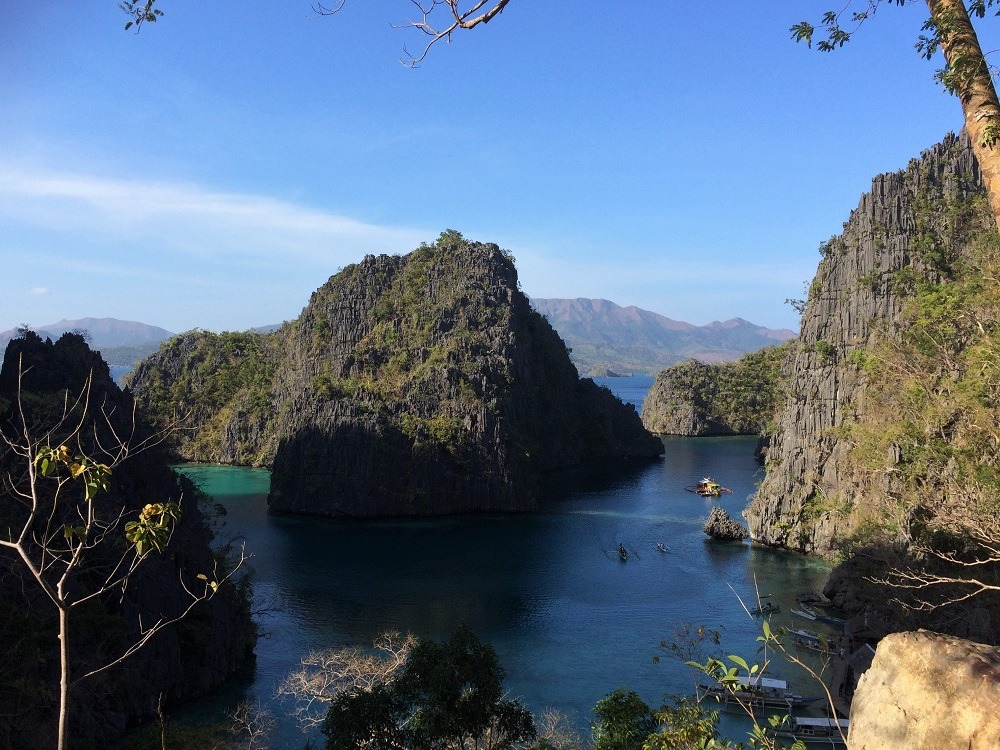 Top Tip: Arrange a tour to Siete Pecados.. a great snorkelling spot! We organized a private tour and had the place to ourselves!…
Fly back to Manilla (to connect) to fly to Singapore
Yet another disaster!… Our flight back to Manilla was again heavily delayed! So much that we missed our flight to Singapore… I told you, the infrastructure and domestic flights are just insanely unreliable!… Luckily, we did not check-in to our Singapore flight yet (as opposed to other travellers at Manilla Airport, who were waiting already for hours on accommodation). Miraculously, this meant we could still be booked to a flight later that night and still arrived in Singapore early the next morning. Think about it.. we were so far delayed that it actually worked in our benefit.
So, how to prepare for your Philippines trip?
So what should you take back from the above? Should you forego on The Philippines altogether? Well, I almost did, but I really wanted to see those whale sharks still… That is why I went on another trip to Cebu in the Philippines! Much more of a success, as I learned from my earlier experienced and used the below tips!… I assure you, these will make your Philippines experience much better!….
Tips to make your Philippines trip much better!…
Top Tip: Avoid Manilla City and Manilla airport where possible. There is not much reason to visit this heavily traffic congested city. Old Town is nice, but mostly compared to the rest of this chaotic city. Manilla airport, like its streets, is a nightmare!
Top Tip: Linked to the above; Fly directly to your destination (or island) of choice. If you have to fly indirectly, than fly via Cebu (less chaotic). This way you avoid most of the logistic nightmares described above, and you can focus on having a nice tropical beach holiday!
Top Tip: Hard to do, given the many islands, but try to avoid domestic flights, or at least not rely on them! If planning an extensive Philippines itinerary, than keep your plans flexible and allow for (massive) delays.
So, if planning to go travel to The Philippines, take the above Ghost around the Globe tips into account! Also, do read my post on my whale shark encounter in Cebu!… Where despite some of The Philippines shortcomings, we had a great holiday… and so can you, it just takes some effort!…