Top 5 things to do when in Peru
Peru is on most travellers' bucket list, which is no surprise given its wide range in cultural and natural beauty! The country has stunning coastlines and the Andes Mountains offer a few of the best hikes, and towards the Brazilian border, you will find the Amazon rainforest! Well, let's get to it… here are my top 5 of things to do in Peru!…
1. Machu Picchu
Likely no surprise to find Machu Picchu in this top 5 list! This lost city is a must see when visiting South America. I even dedicated a full post, so you can read all my tips & tricks in more detail how to have the best Machu Picchu experience. In short: plan your Machu Picchu visit carefully! Especially if you plan on walking the Inca trail (which you require to book far in advance).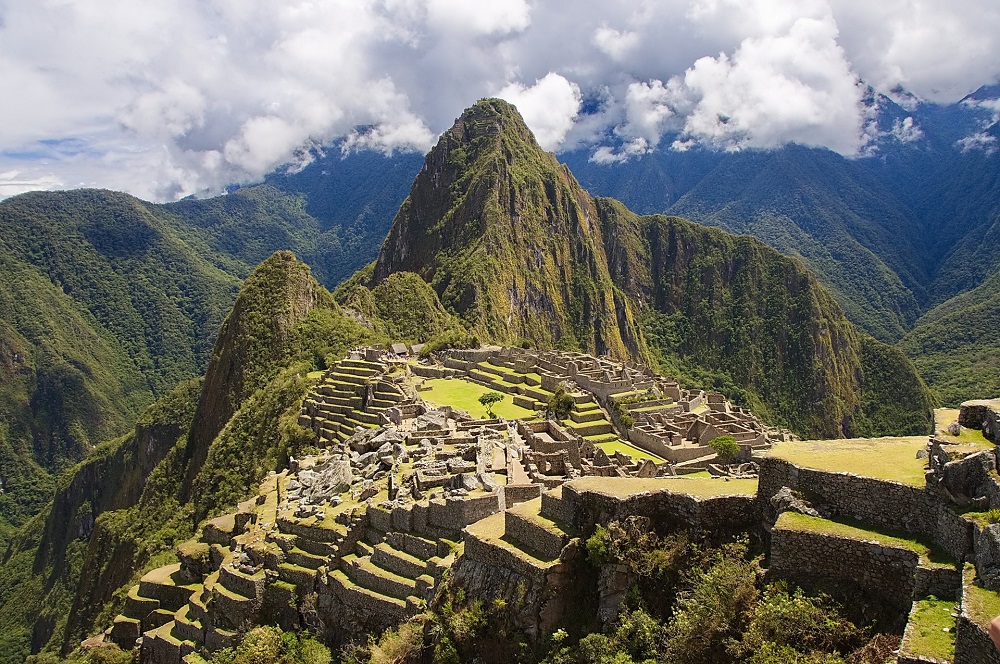 2. Nazca Lines
Less famous, but certainly as exciting are the Nazca Lines. These lines predate Machu Picchu by at least a 1000 years! The geoglyphs depict different symbols, ranging from animals to labyrinths. Experts are still debating the exact purpose of these lines. Many theories exist, varying from irrigation channels, to attracting aliens. What we do know is that they were created by the Nazca tribes by removing the top layer of pink oxidized soil, exposing the yellow coloured layer beneath it.
The reason these lines have been preserved for thousands of years is it is one of the driest places on earth, with an average temperature of 25 degrees Celsius, and hardly any wind nor rain.
The lines are best admired by small aeroplane. You can book a tour via your hotel, travel agency or directly at the small airstrip.
There are also some watch towers located next to the road, walking on the grounds is very dangerous, due to minefields
Fun fact: recently (2018) researchers announce that they believe to have found additional Nazca Lines!
3. Cusco
The former capital of the Inca Empire is located in the Peruvian Andes. It still has many archaeological Inca sights and Spanish colonial architecture. We took Spanish classes in Cusco, and we especially enjoyed to overlook the Plaza de Armas and the Cusco Cathedral from one of the many restaurants.
In addition, Cusco has an all week long nightlife with lots of bars and clubs. This is mainly due to its proximity to Machu Picchu, for which Cusco is the ideal base for tours and excursions. Resulting in a continuous influx of bag packers and tourists.
When visiting Cusco, be sure to also visit the nearby Moray and Ollantaytambo sights. As well as the Cuzco salt mines, Salineras, a very beautiful sight! The road towards these sights is just one of the many stunning alpine sights, lined with lamas and alpacas…
4. Arequipa & Colca Canyon
Idyllic Arequipa is certainly not to be missed when visiting Peru. This well preserved colonial city has an abundance of baroque buildings, lovely squares, and restaurants. To make the scenery even more special, it is framed by 3 volcanos! Moreover, these offer excellent hiking and adventure opportunities!
A must visit is a day-excursion from Arequipa (likely easiest) to Colca Canyon. Where you can come eye to eye with one of the largest flying birds: the Andean Condor! If you are lucky they fly just past you… an Amazing experience!…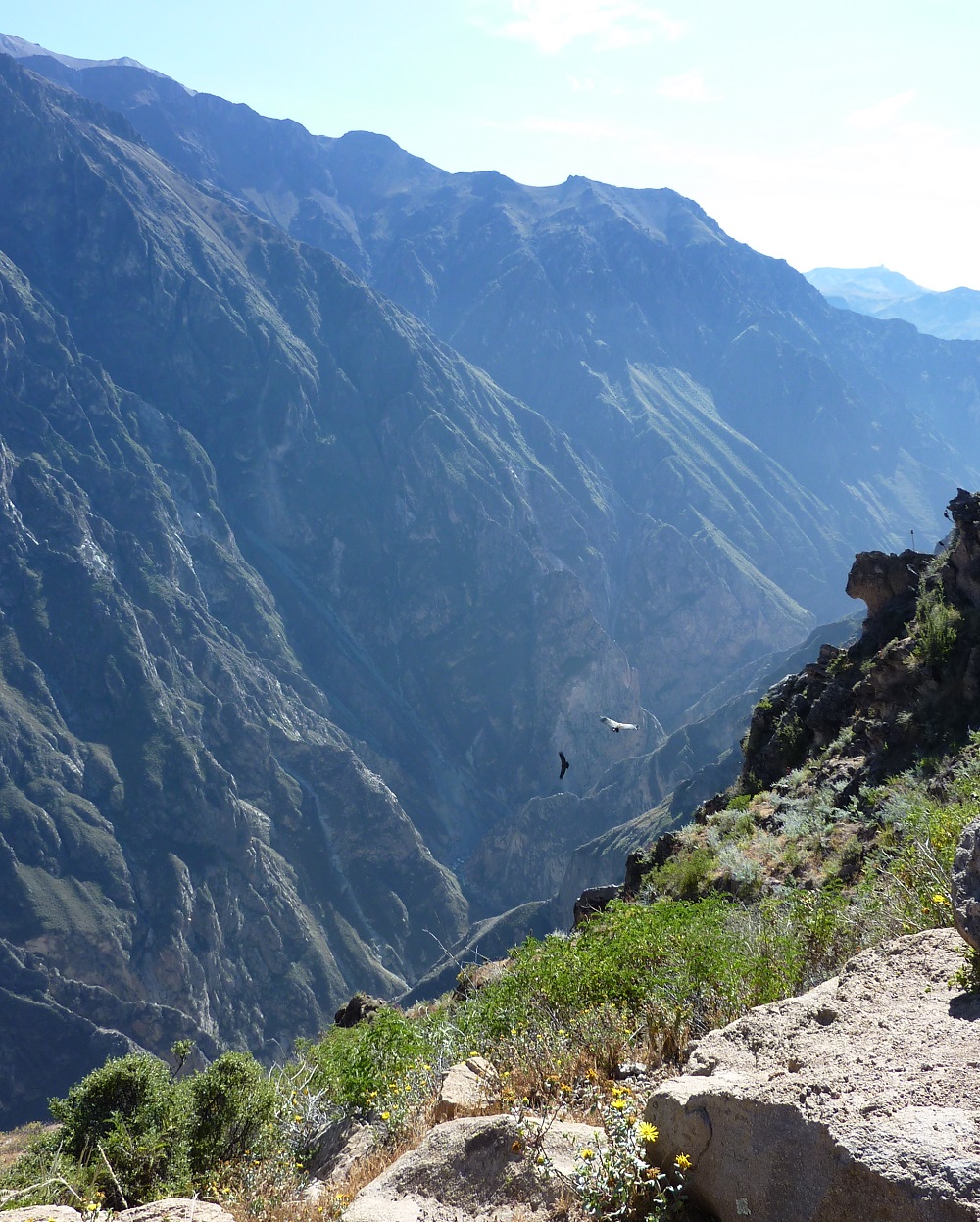 5. Pisco Sour, the national drink of Peru
What better way to adjust to local culture than to try the local drinks!? Therefore, when you visit Peru (or Chile) you should certainly not pass on the Pisco Sour. It is a refreshing cocktail, which is considered a South American classic!
The Cocktail's main ingredient is Pisco, which is a colourless or slightly amber coloured alcoholic drink. It is produced in the winemaking regions of both Peru and Chile and made from distilled fermented grape juice into a spirit. It originates from the 16th century when the first Spanish settlers were looking for an alternative to higher priced imported spirits.
Well, I hope this gets you started on planning your trip to Peru! If time allows, do combine your trip with one of its neighbouring countries! Perhaps Ecuador, Bolivia or Chile? Follow the links to find out more!
Let me know your thoughts on Peru, any other highlights? Drop a comment on my Ghost around the Globe social media!…