Visit Rovinj & Brijuni Island in Istria Croatia
Reading time: min | Published on:
Via literally all the Balkan countries, we have made our way to Dubrovnik in Croatia (marking my 100th visited country). After some island fun on Hvar, some city tripping in Split and awing at the wonderful waterfalls of Plitvice it now time to explore Istria! In particular the small picture perfect town of Rovinj and Brijuni Island, from where Tito used to rule over Yugoslavia for long periods of time.
We did not travel to Rovinj & Brijuni directly. From Plitvice we traveled to Zagreb. However, the capital of Croatia I would not recommend to include in your itinerary. It seems a nice city to live in, but for tourists there are limited sights of interest. In addition it quite far from the rest of Croatia, while the coastal area has just much more to offer. Therefore we cut our time short in Zagreb and re-visited Ljubljana, Slovenia (a fun trip down memory lane) towards the Istria region. 
What to do in picture perfect Rovinj
The small fishing town of Rovinj is a great stop on your Istrian Peninsula explorations. The old town is situated on a headland, with the outside row of houses directly facing the sea, almost forming a fortress… The Church of St. Euphemia towering over the old city's tiny peninsula makes this entire scene look like it is ripped straight out of a fairytale…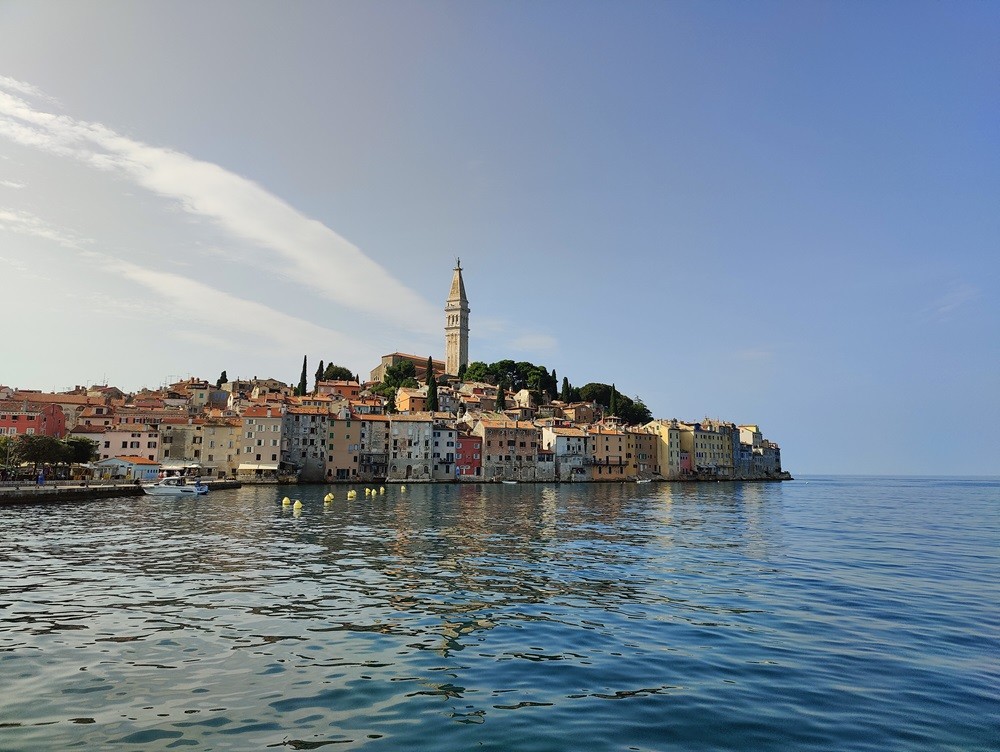 Rovinj, as with all other small idyllic towns in this entire Balkan travel, is best enjoyed by just roaming the quaint narrow streets filled with shops and restaurants. Make your way uphill to St. Euphemia church and enjoy the panoramic views over the surrounding bay, the Rovinj marina and various islands nearby.
Where to Park in Rovinj, Croatia?
I did not check too long for a free parking option in Rovinj. However, as opposed to other towns (like the parking disaster in Dubrovnik) there is ample parking along the seaside, near the old town of Rovinj. Also with around 2 Euro per hour, likely the most convenient, also, as you may only spend a few hours exploring Rovinj. 
From Rovinj we made our way to our next stop Brijuni Island, the former island of Yugoslavia's ruler Tito… 
Best things to do on Brijuni Island, Croatia
A fun activity when in the Istria Region is visiting Brijuni island! This island used to be the summer residence of Tito, the ruler of Yugoslavia. We have touched upon various sites on our Balkan travels linked to him, for example his Memorial Museum and grave in Belgrade, Serbia. 
Nowadays the Brijuni island group is a National Park, situated just off the coast of Fazana. From here frequent 15 minute ferry rides take you to and from the island. 
Stay in buildings from the Tito era at Brijuni
On the island there are still various buildings and villas from Tito's era. Nowadays some are still official state-owned buildings (and off limits to the general public), where others serve as guest accommodations. We stayed the night at Hotel Istra, with the extra benefit that your ferry rides complimentary for hotel guests.
Top Tip: If not pressed for time, you could stay at one of the hotels at Brijuni's main island Veli Brijuni. It is a nice way to beat the crowds early morning and late afternoons. However, it is not a must, as Brijuni is easily explored on a day trip. 
Explore Brijuni by golf cart
You could choose to walk the island, or rent a bicycle or electric moped. However, the most fun way to explore Brijuni is by golf cart. A small walk from the ferry terminal you'll find the Brijuni Sport Center. Here you can rent golf carts and other means of transportation by the hour. Despite the fact that most staff are unfriendly and grumpy, driving around Brijuni in a golf cart is fun!…  
Top Tip: If planning to rent a golf cart (which I suggest you do), make sure to be one of the first to leave the ferry and quickly make your way towards the Brijuni Sports Center. This way you avoid a long line or the chance that all golf carts are rented out already.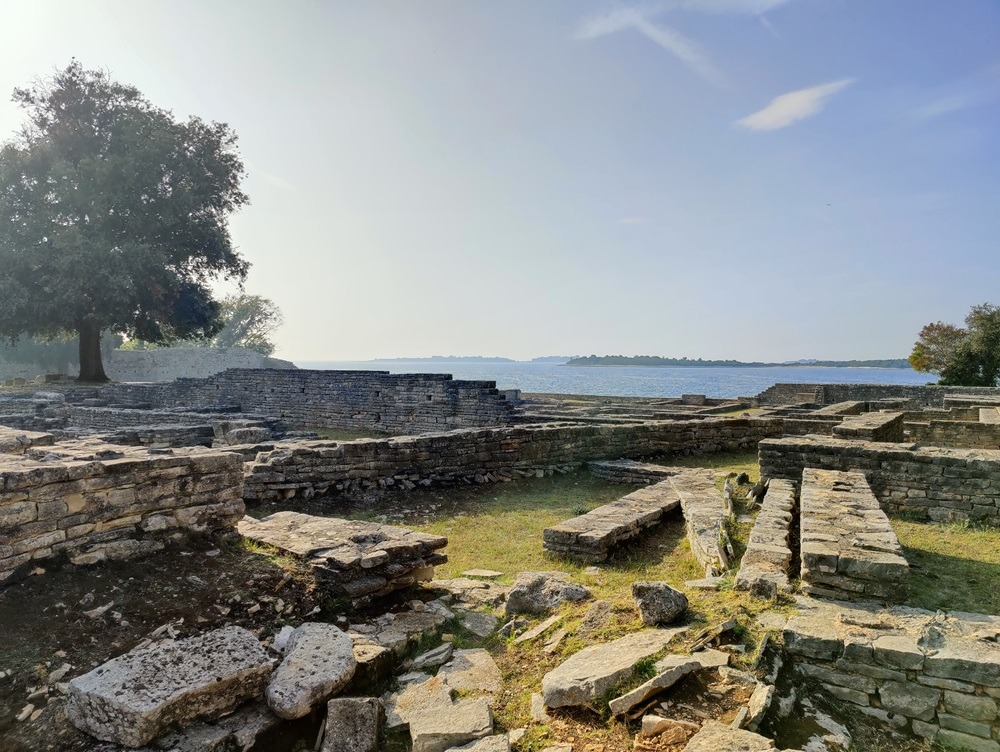 Next to the various Villa's from Tito's era, there are various ancient historical sites to explore on Brijuni island and more…
Enjoy the safari feeling of Brijuni Island
Brijuni Island has a unique interchanging landscape with dense forest and wide grasslands. Throw some lone trees and some deer and rams as wildlife and you instantly find yourself on a golf cart safari! Taking the Safari theme a bit further, Brijuni even has some real African & Exotic wildlife roaming around in various enclosures in its dedicated 'Safari Park'…
Visit the Dinosaur foot marks on Brijuni Island
Apart from touring the islands inland, definitely also check out its dramatic coastline! (Or even go for a plunge at one of the beaches if the weather permits)… One other must-visit sight on Brijuni along its coastline are the Dinosaur foot marks! A first for me and very fun to witness these!… Great addition to Brijuni's already 'Jurassic Island setting'… To spike the imagination a real-life Dinosaur statue is placed next to the marks.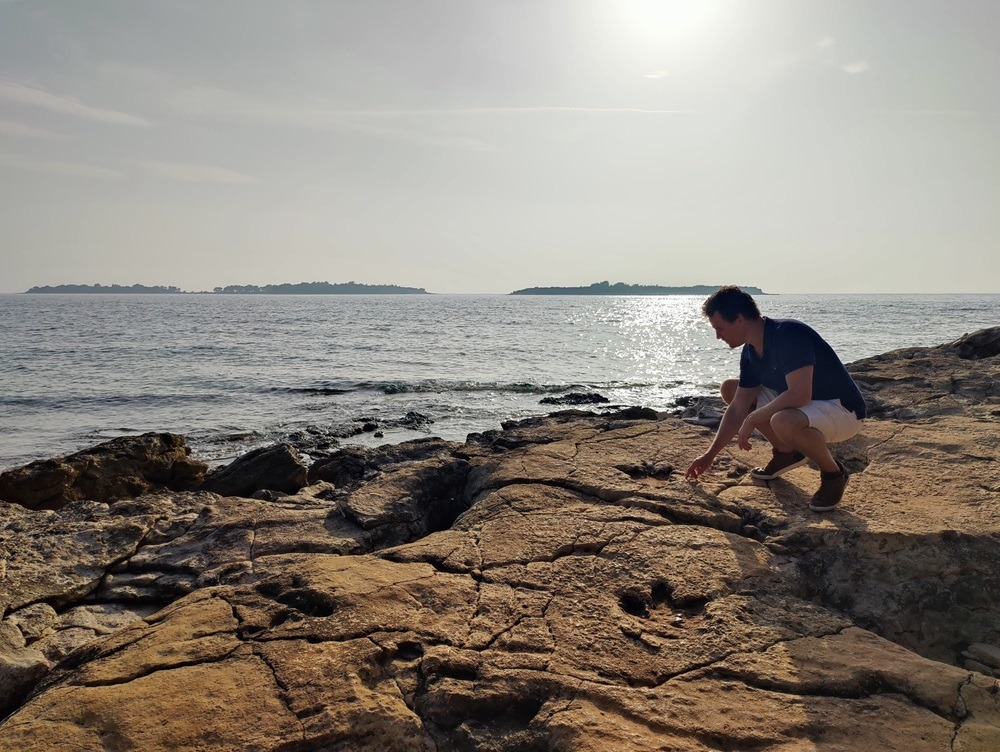 Go for an early morning run on Brijuni Island
A great way to start the day, have the entire island to yourself and spot most wildlife, is to go for an early morning run! Great to see this magical island come to life with the sun rising. At some moments you really have to remind yourself that you are not on the steppe plains of Africa, like Masai Mara, Kenya or Ngorongoro, Tanzania.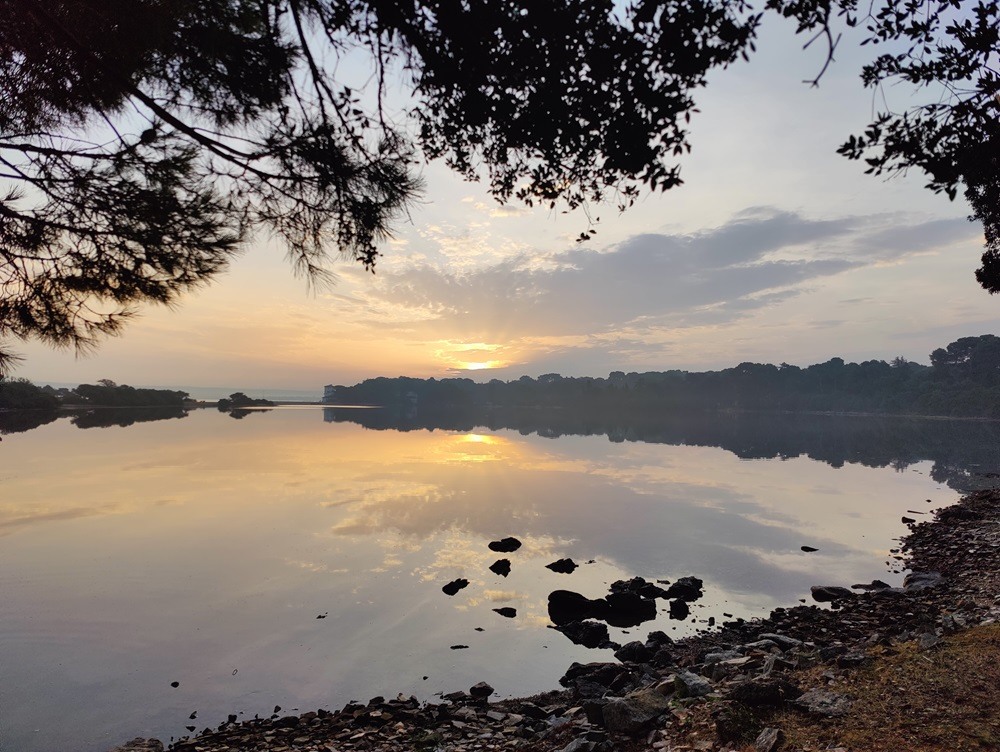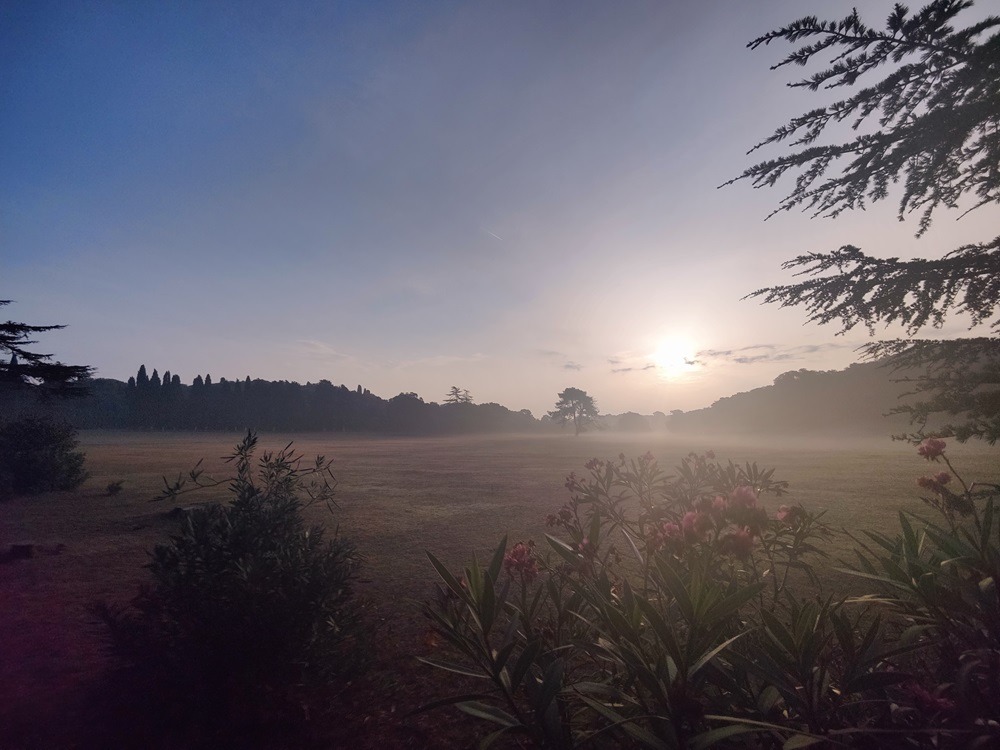 You could obviously stay on Brijuni Island longer and enjoy your second day. However, after breakfast we continued our travels for a multi-country drive… Having a coffee at Piran, Slovenia, a late lunch at Trieste, Italy to end for dinner in Bled, Slovenia… 
Further reading on Croatia and the Balkans
Do also read other Croatian Ghost around the Globe adventures:
Combining Croatia with other Balkan countries? Find some travel inspiration and extensive tips & tricks below: