Explore Sapa Valley by moped
Reading time: min | Published on:
This is part of a larger series of travel blogs describing all the best there is to see in Vietnam, starting in Hanoi, check it out!
Sapa
The valleys surrounding Sapa will amaze you with how the sum of all the countless small rice acres sums up to a magnificent mix of green terraces against stunning slopes.
The small town of Sapa in the North West of Vietnam was hard to visit for a long time. This was also a reason why I was not able to visit during an earlier visit to Vietnam. However, a few years ago – co-funded by China – a massive highway has been constructed towards the Chinese border. Bringing the remote mountain city of Sapa a bit closer to the rest of the world.
Still, when you arrive over high – and often misty – Sapa (and especially the surrounding villages) you are in a different world entirely. Especially when compared to bustling Hanoi.
Ways of exploring Sapa Valley
As you can imagine, Sapa is the ideal base for trekkings through the surrounding rice fields and nature. This is the key activity here and I would highly recommend it! However, we like to do things a bit different sometimes so we decided to rent a moped! This helped widen our radius significantly, allowing us to explore more viewpoints and more remote villages. I would certainly advise doing the same! Do be sure to have the skills though!… As sometimes you will be driving on a road, but the next moment this road has turned into a whirling river… Always turn around when not sure and/or not comfortable!
Sapa Valley at a glance
Ok, regardless if you rent a moped, go for a trekking or (perhaps best) do both, you will be astonished by the rice fields, the breathtaking viewpoints, the mountains, the many waterfalls, and the friendly locals. We almost did not see them but some giant water buffalos were taking a bath in a ditch next to the road! I will shut up for a moment and just let the photos speak for themselves…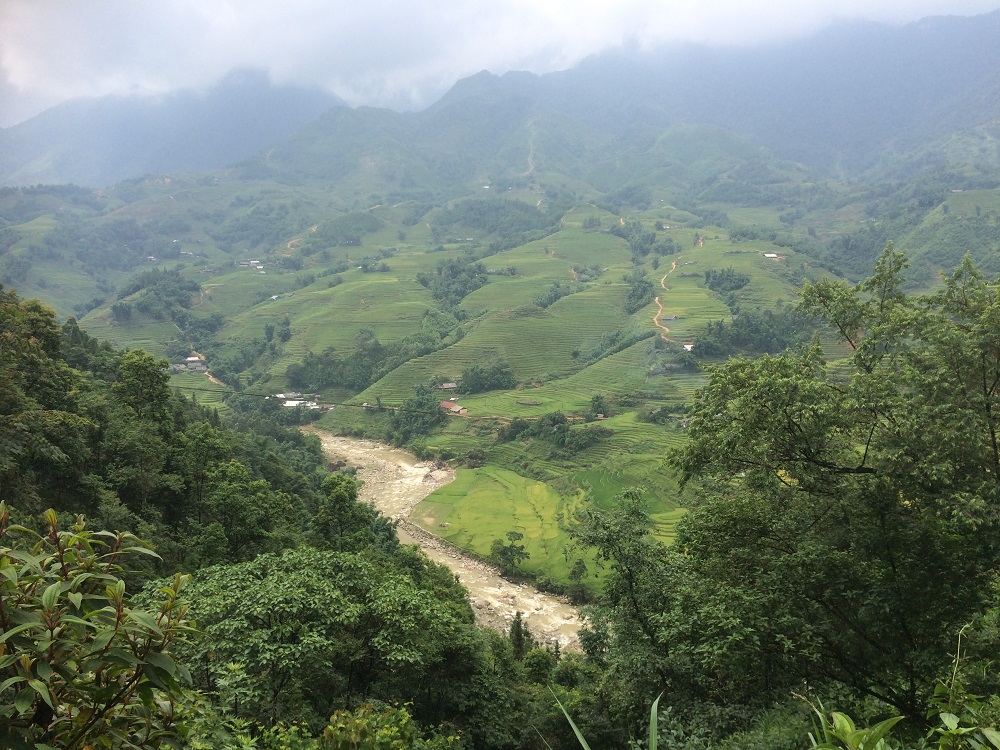 Giving back to the local community
Another great plus of renting a moped is that you can bring pens, notebooks, candy, etc. and hand them out to children in the (more remote) villages. At first, they may be a bit hesitant but surely will be very happy with all types of presents you bring. Even to the point that Amanda got overwhelmed with the children, almost making her more afraid of them than the children were when they first saw us! But all jokes aside, it is always nice to give something back to the local communities!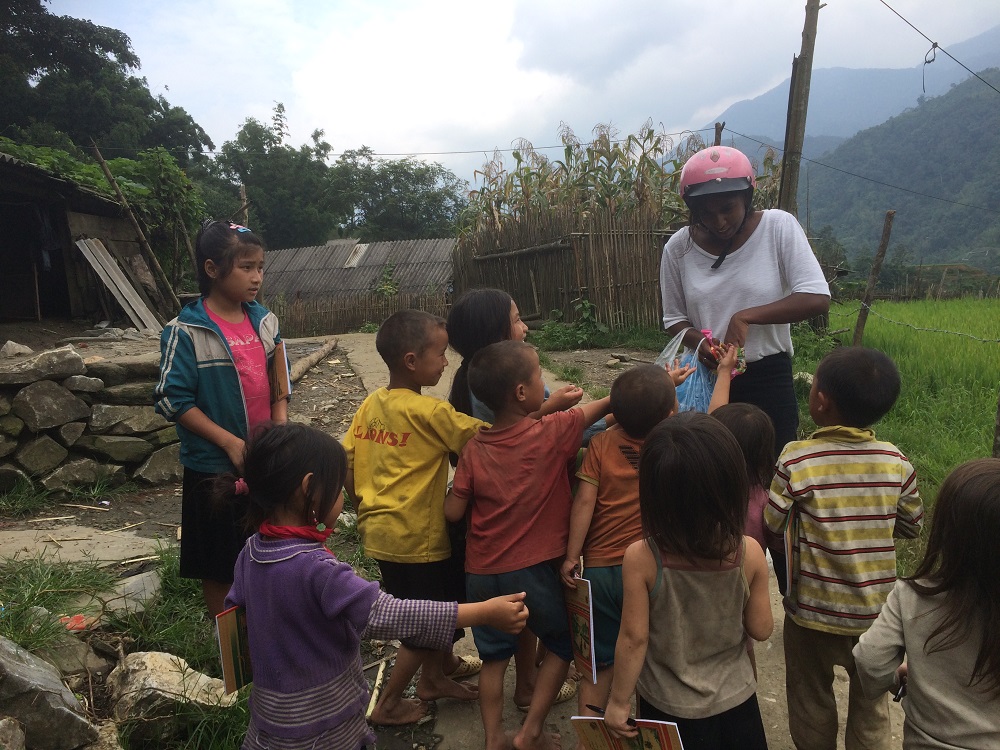 Enjoy Chinese Hotpot
When returning in the evening be sure to enjoy some Chinese hotpot for dinner, remember you are now very close to China, and this is an excellent dish to enjoy while discussing all your explorations with your travel companions!…
How to get to Sapa
Book a bus ticket in one of many travel agencies – or via your hotel or hostel – Driving to Sapa will still be around 5 hours, of which the last 1 – 1.5 hours through the mountains. Usually, you can easily book for the next day, but it never hurts to book a few days ahead if you are able.
Excited to travel further in Vietnam? Click here to read all about Hanoi, or otherwise move to Ha Long Bay, before we travel Southwards to Hue, Da Nang, and Hoi An
Excited about other rice fields? Check out the rice fields of Ubud in Bali.