Central Vietnam: Hue, Da Nang and Hoi An
Reading time: min | Published on:
This blog describes the cities of Hue, Da Nang and Hoi An in Central Vietnam. It is part of a larger series of travel blogs describing all the best there is to see in Vietnam, starting in Hanoi, check it out!
How to spend one day in Hue
Coming from the North you will first pass the city of Hue. This relatively small town is most famous for its Unesco World Heritage sites and is great to wander around for a day!
Top Tip: (Which you can use for many destinations). We really wanted to visit as much of Hue as we could, but we were a bit short in time… So what did we do:  We arrived by night bus in the morning. Dropped our luggage in a hostel (without staying overnight). Explored the city and jumped on the next (night) bus again…
One of the main sights is the Thien Mu Pagoda, which overlooks the perfume river and is a symbol of the city. My top pick would be the Hue Citadel, great to wander through this old site. However certainly in need of (ongoing) restoration.  In addition to these sights visit The Japanese Bridge: Thanh Toan Bridge. Also, the Tombs of the Emperors: Tomb of Tu Duc which are nice to visit.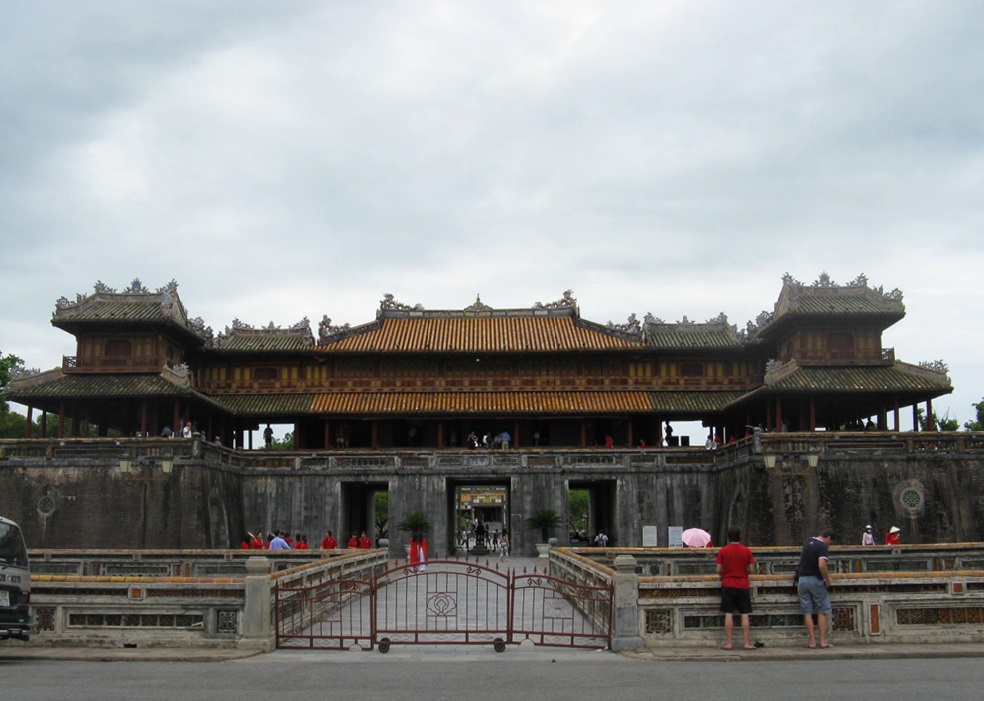 My suggestion: skip modern Da Nang
In my view, this large modern city will not have too much to offer to the culture or adrenaline seeking traveller. Please drop a comment in case you see this differently or like to share any tips! I do not say this too often, but especially when short on time I would skip this city and rather spend your time elsewhere… Which is what we will do… Off we go to Hoi An, my favourite of the 3 cities!…
Spend time in charming Hoi An
This lovely UNESCO world heritage town is certainly not to be missed! Most noteworthy is the ultimate combination of architecture, history, beach, and great food! It is a charming harbour town which will be one of the absolute highlights of your travels through Vietnam!
You will enjoy the beaches and enjoy the food in nice restaurants. We had freshly prepared crab for lunch at a very affordable price! At night, the stalls selling the paper lanterns provide a nice colourful glow!
Hoi An is also one of the best locations to buy tailor-made clothing. Especially famous for suits, but also dresses, shoes, bags, etc. Offering great prices (be sure to bargain!) and even the option to ship it back to your home country! When I was living in Singapore, many of my Singaporean colleagues and friends went to Hoi An. Some even got their wedding suits designed here!.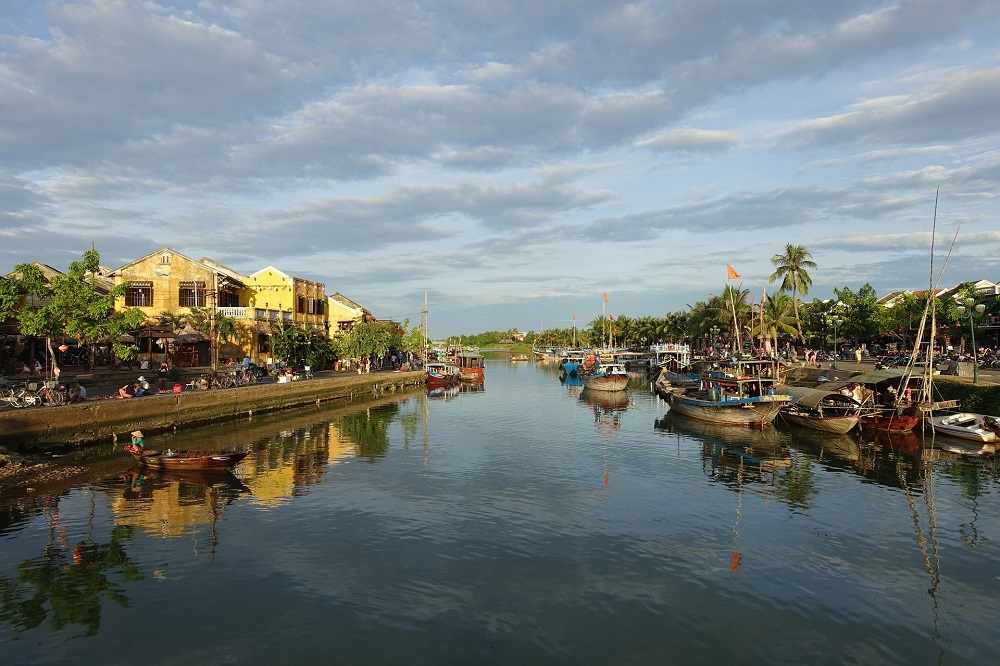 We are moving further away from our starting pint Hanoi and are slowly moving more towards the end destination of Ho Chi Minh in the South of Vietnam… but before we get there be sure to not miss my next post where things did not really go as they should have been.. Why you should not eat a Tuna Sandwich in Nha Thrang!?
Do also check out my Ghost around the Globe posts on Cambodia, Singapore and Bangkok! Some of the other places not to be missed when in South East Asia!…