Cyprus top sights in a 1-day itinerary!
Cyprus is one of the largest islands in the Mediterranean sea. Famous for its sunshine, great food, but also its ongoing diplomatic struggles between the Greek and Turkish Cypriots. We spent a great family holiday in one of the island's top resorts, during which we rented a car for a day, to explore as much as possible of this beautiful country. Let me show you the highlights, but remember these top sights in a 1-day itinerary is only the tip of the iceberg… Cyprus has much more to offer!…
A great place to unwind
With its abundance of sunshine, beautiful beaches and great Mediterranean food, Cyprus is a great place to unwind! The island is dotted with small towns, with boutique hotels, bed & breakfasts, but also has its fair share of luxury resorts. During this family holiday, we stayed in the latter. We stayed in Coral Beach Resort, which I would highly recommend… I really appreciated their adults-only buildings and areas! Compared to the all-in resorts of nearby Turkey, the service and quality are substantially better!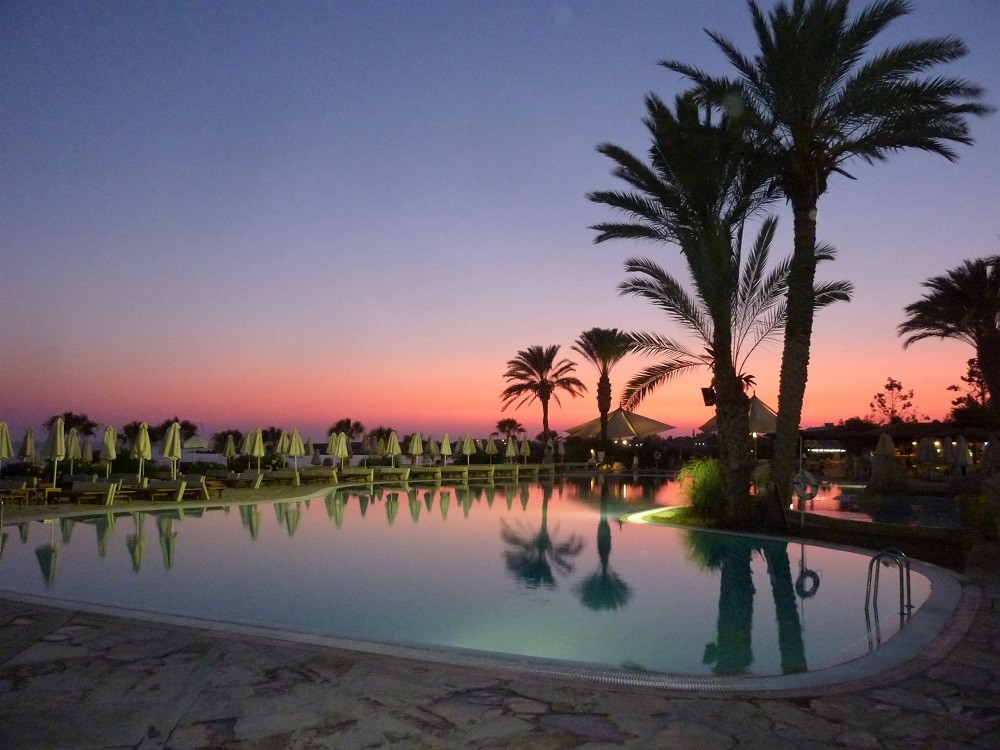 Exploring Cyprus
Given it was a family getaway, we obviously liked to spend most of our time together with our relatives. Nevertheless, the urge to travel is always there, especially with this new country to explore… so we rented a car and headed out for a long day trip to explore as much as possible…
Top Tip: Cyprus has been under British rule, which means the cars drive on the left side of the road… Nothing to worry about, but just realize this before deciding to rent a car (or moped) if you think you do not feel comfortable driving on this side of the road. The majority of the roads and towns are quiet, which should make things easier!
Roam the Tomb of Kings & Kato Paphos
First stop – at least from our resort – was Tomb of Kings. It is one of many ancient ruins that you find all across the island… The tomb of Kings is very close to Kato Paphos Archeological site, which is also worth spending some time exploring!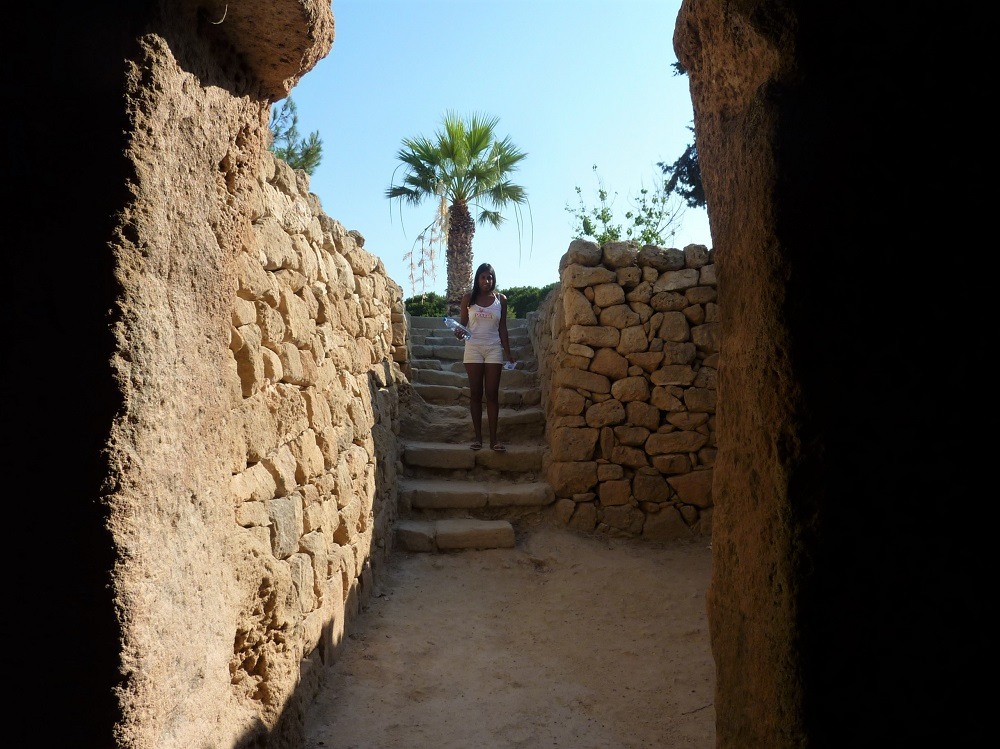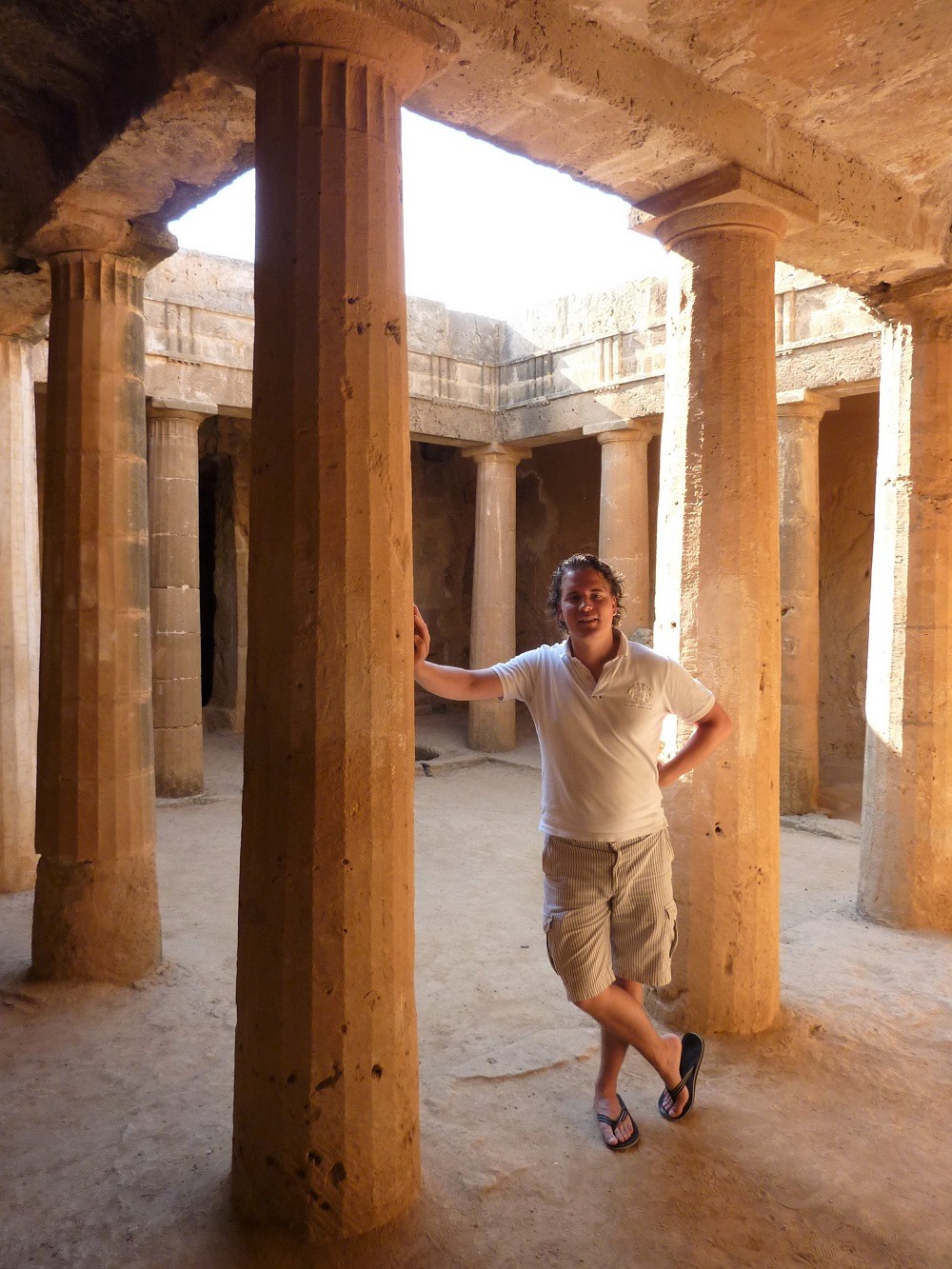 Visit Cypriot monasteries
All across the island, you will find Greek Orthodox Monasteries… Do stop at these as most have beautiful murals and surrounding gardens… Some of which look slightly similar to the Georgian Orthodox monasteries…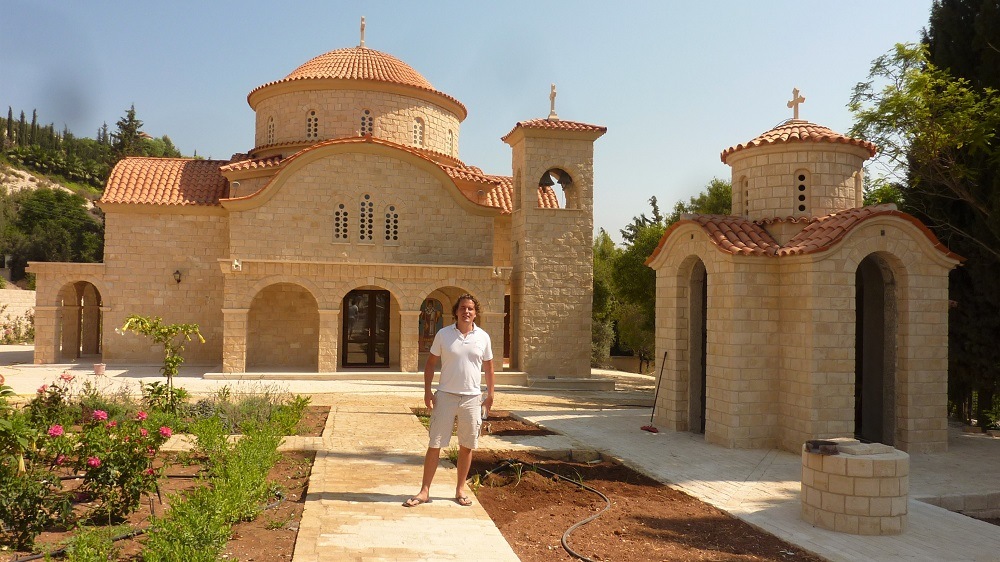 Experience the division in Nicosia
When you drive through tranquil Cyprus countryside or even when walking through Nicosia's streets, it is hard to imagine that there is a wall dividing this city and the wider country. Up until you reach the end of a narrow street and face some border officials.
It is here where you can cross the border to the Turkish side. When we crossed, our passport was not officially stamped. Instead, we received a stamp on a piece of paper, which we needed to get stamped again upon returning back to the Greek side.
Northern Cyprus
Given we crossed by foot (unsure if you can cross any other way as a tourist), we were unable to explore much of Northern Cyprus. We instantly experienced a more Turkish / Middle Eastern feel on this side of Nicosia. Complete with Kebab, Mosques and Turkish Efes pilsner. Also, we found the people very friendly (perhaps something to do with being less touristy). I would definitely advise to visit this side and experience the (straightforward) border process. It makes you realize how silly human beings can sometimes be and how long these diplomatic disputes can drag on… To some extent, you can compare this to the cold war era and the Berlin wall, where you experience similar differences on both sides of a city.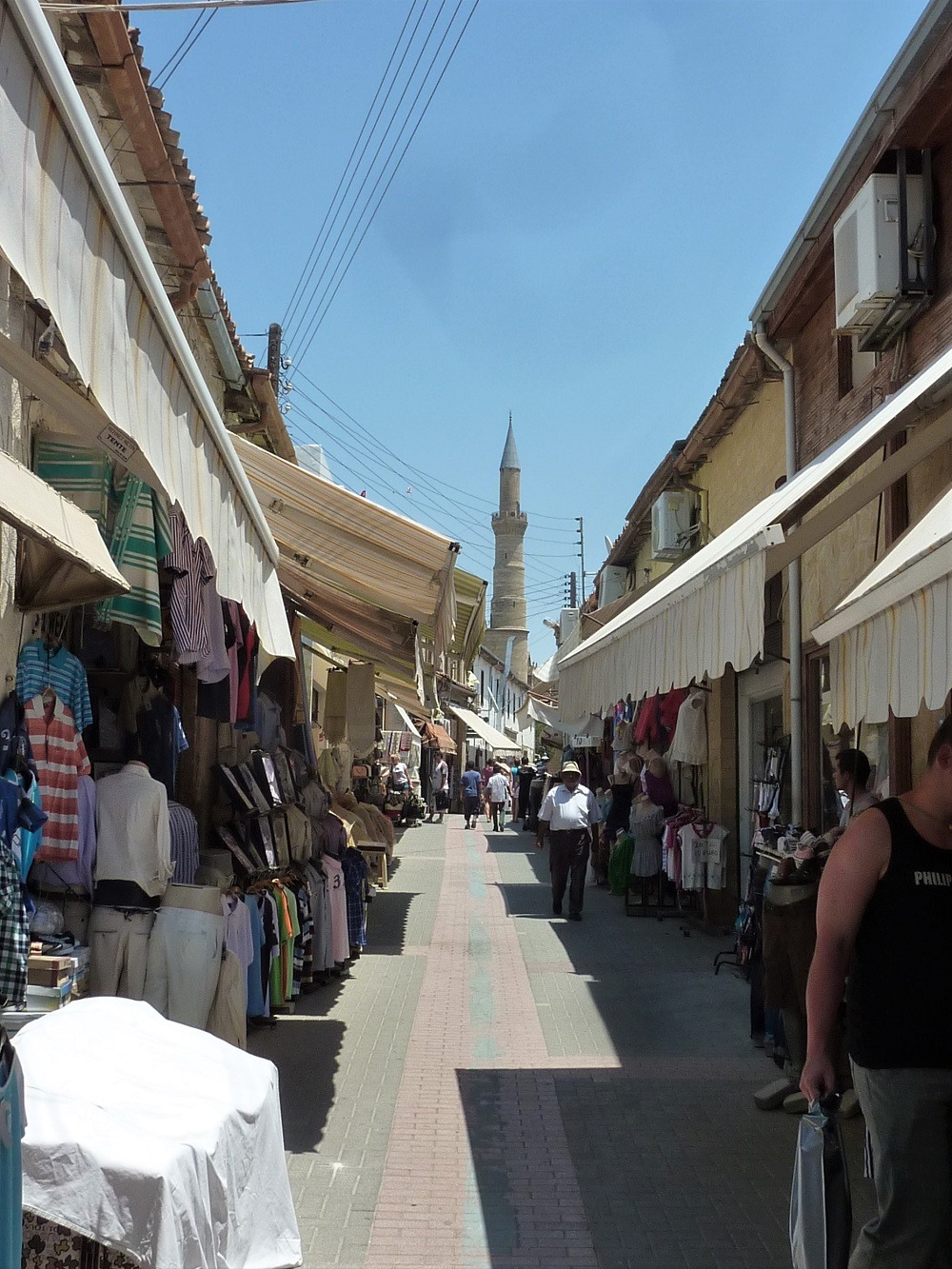 Nicosia's streets
After heading back to the Greek side, do spend some more time browsing the various boutique shops and enjoy one of the many terraces, tucked away in between alleys and buildings. Do also spend some time in the various museums, churches and archaeological sites… Given there was more to see on this day trip, we were a bit bound for time so we headed on…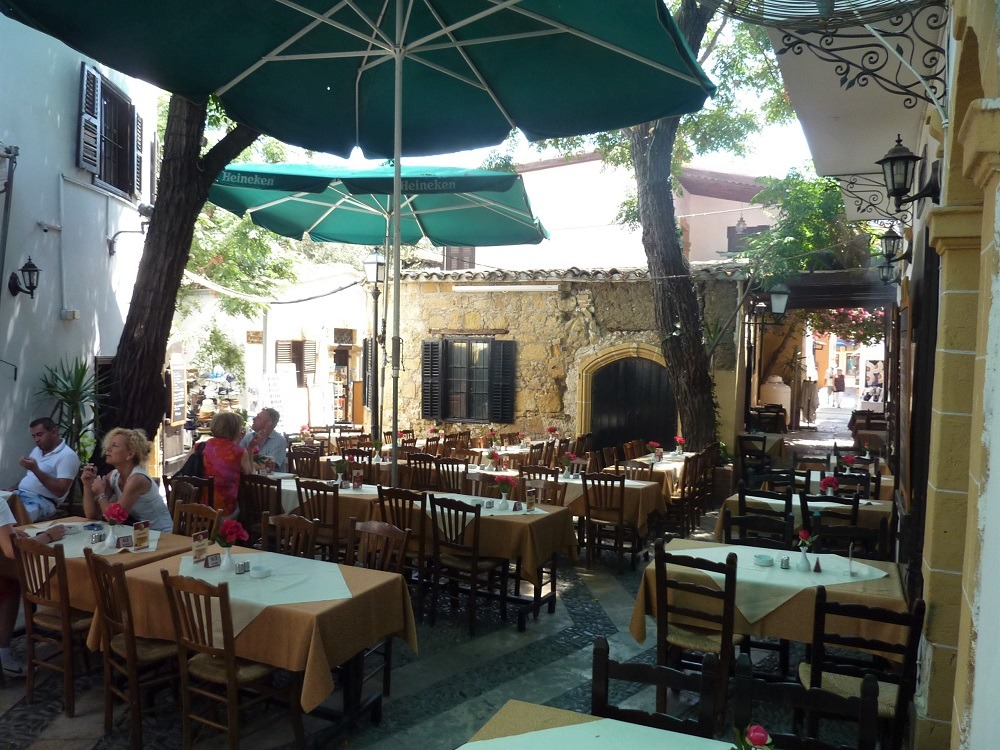 Drive up the Troodos Mountains and Mount Olympus
Cyprus also has is its fair share of elevation! On our way back we drove through the Troodos Mountains. Its highest point is Mount Olympus, which even offers ski slopes. We visited Cyprus in high summer, with temperatures of 35+ degrees Celsius at sea level. However, when driving at this altitude the difference is significant.. it even got relatively chilly with temperatures of around 20 degrees Celsius. Do The views over the mountains, the scattered monasteries and Mount Olympus are breathtaking!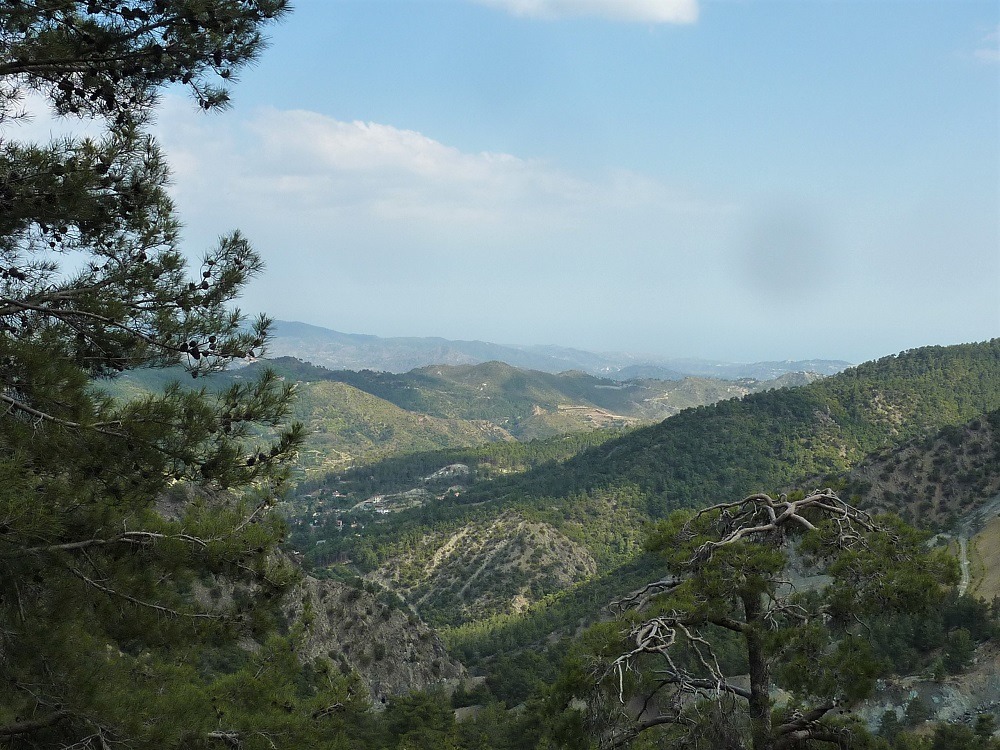 Taste Cypriot mezze in Limassol
On our way back to our resort, we made stop in one of the most popular coastal towns of Cyprus; Limassol… Here we stopped for dinner, the Cypriot way, with lots of mezze and with some wine to wash it down. Do make an effort to explore the rich Cypriot cuisine, you will not be disappointed!…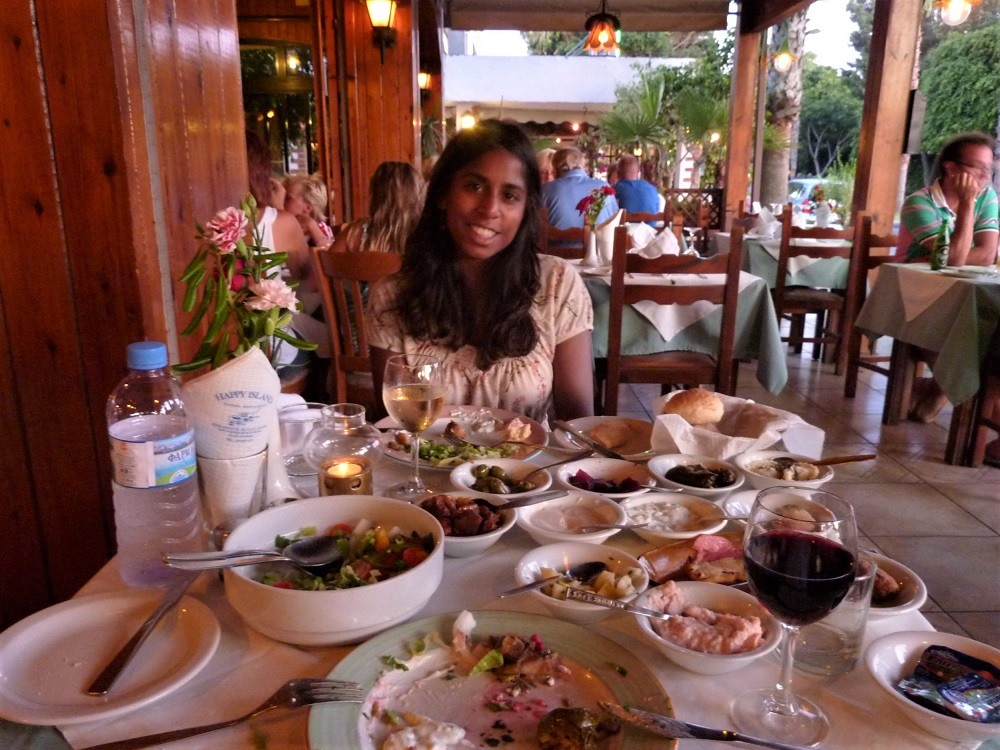 Well, that was Cyprus in a nutshell, definitely a country I would like to revisit and explore further!… As you are used to from Ghost around the Globe, some ideas to trigger the traveller inside you: You are also able to combine Cyprus with Israel or Lebanon, given the relatively short distance by ferry… Do check out my Lebanon blog, which in many ways resembles the relaxing Cyprus experience!…