Dinant and the Belgian Ardennes
Let's explore Dinant and the beautiful Belgian Ardennes that surround this picturesque little town. This rural region is an ideal multi-day getaway. This post will provide you with tips & tricks and things to do when planning your trip to this South Belgian area…
Dinant
Tiny, but historic Dinant offers a multitude of activities and sights. Its origins go back to the 10th century. What immediately strikes the eye are the beautiful cliffs lining the town, the meandering river Meuse and the citadel on one of the cliffs looking over the city. The city has played an important role through the ages, especially during various wars, due to its bridge over the Meuse. Let's dive into its key sights and attractions!…
Notre Dame de Dinant
Next to the bridge and directly under the citadel cannot miss Dinant's Church of Our Lady. Its most iconic part is its 16th-century pear-shaped bell tower. Entry is free so do check its beautiful interior out before you make your way towards to citadel's entry, which is directly next to the church…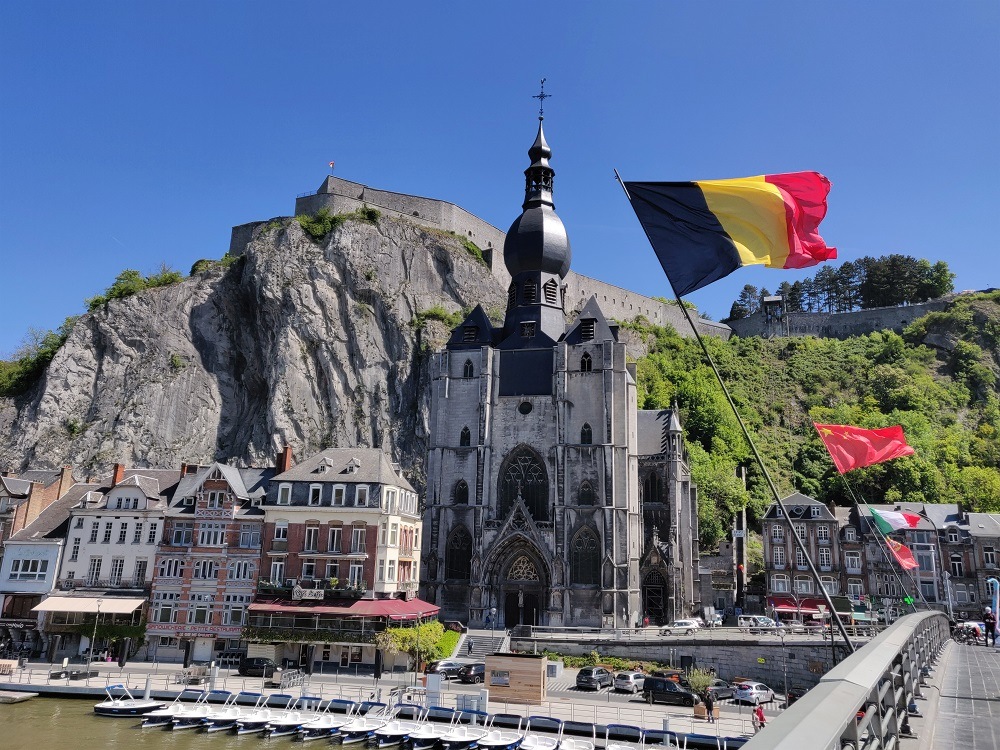 Citadel of Dinant
The current fort was built in 1815 on a site which was originally fortified in 1051 when the region was ruled by the Prince-Bishopric of Liège. The citadel offers sweeping views over the city of Dinant and the strategic Meuse river which runs through the town, especially the bridge directly underneath it.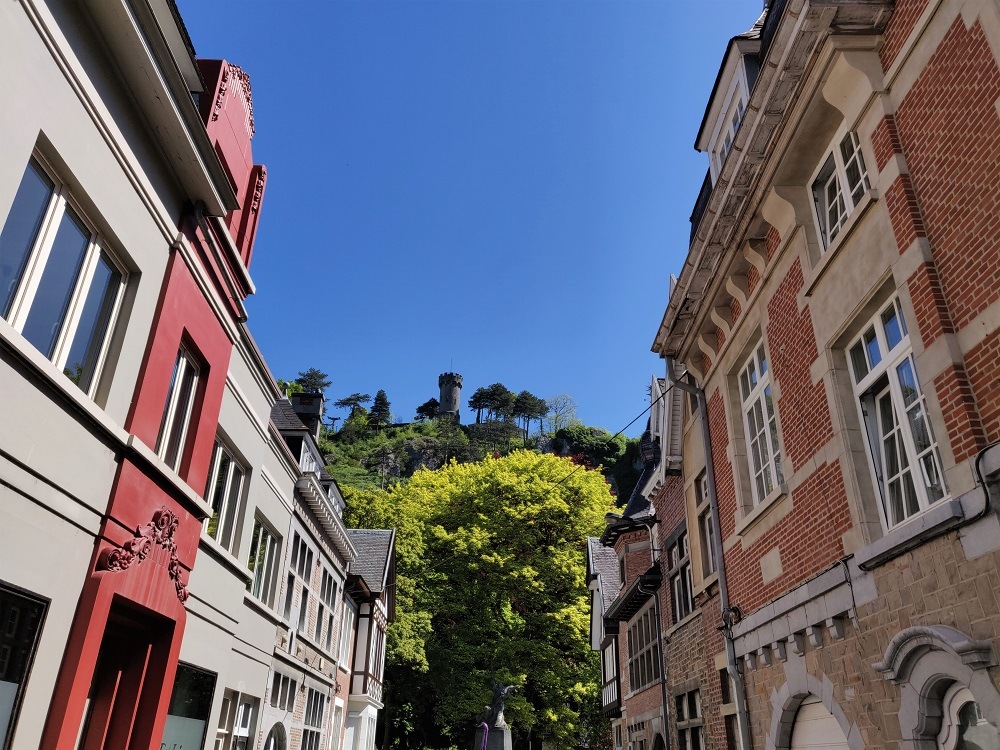 Your entry ticket also includes the use of the cable cart. However, we walked up the steep steps to have a bit of exercise… and took the cable cart back. Walking up offers some nice views, but will definitely make you catch your breath a few times!…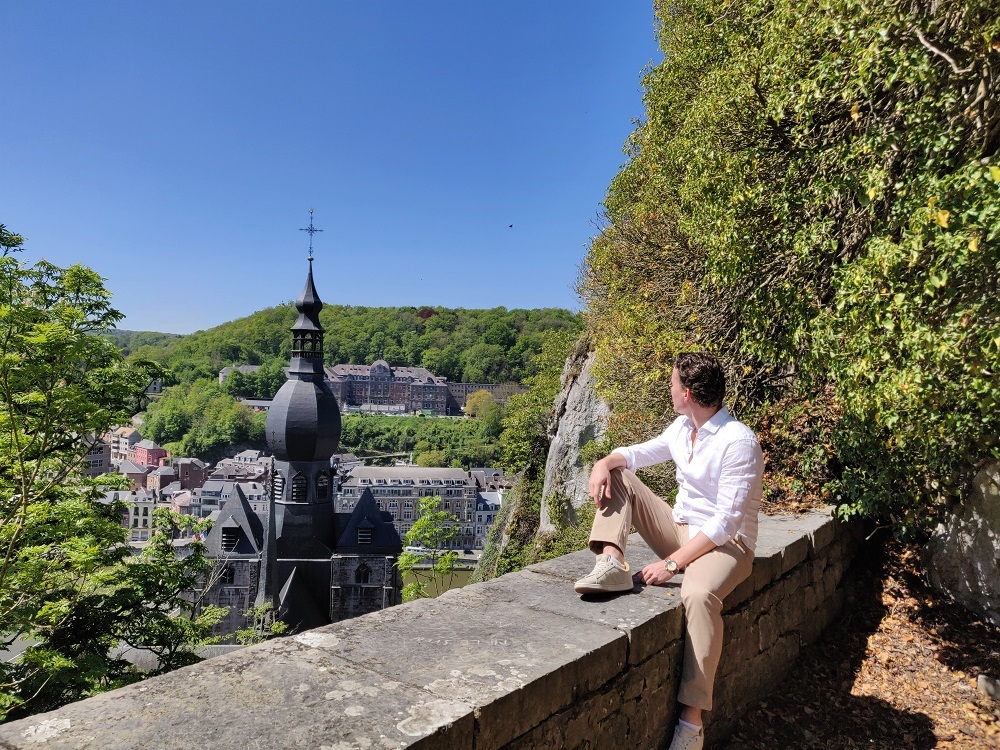 Top Tip: There is also an option to book a combination ticket, which includes entry to the citadel and a boat tour across the river Meuse. We did not do it, but it must offer very nice scenery!… It is not that expensive… check the Citadel website for options.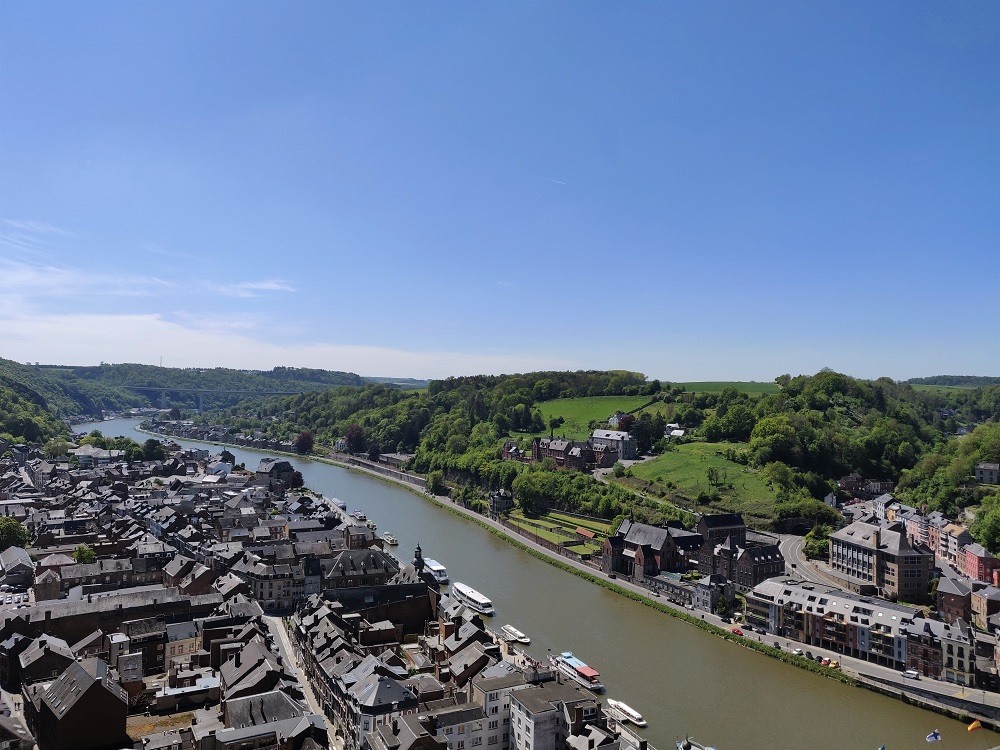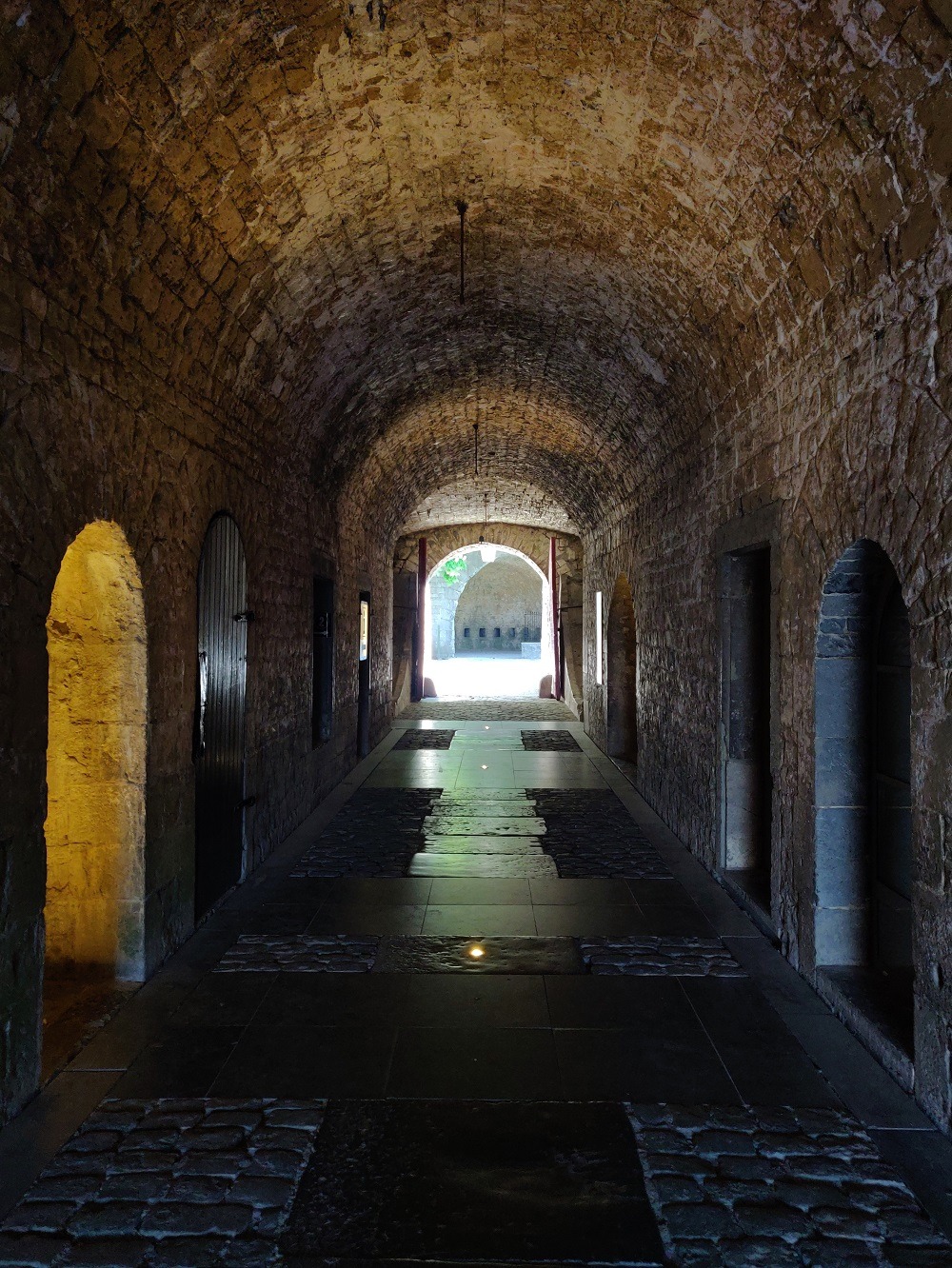 The Citadel is turned into a museum. You can walk the grounds yourself or opt for a free guided tour, which starts every hour from the main square. The tour also takes you to some additional parts not open to the free-roaming public.
Citadel cafeteria
A must visit, especially when the weather is nice, is Cafeteria Les Canons next to the citadel. An ideal place to try the typical Dutch/Belgian deep-fried snacks (like 'kroket', 'frikadel', Belgian fries, etc.). It also offers a wide variety of Belgian Trappist beers… All to enjoy while overlooking the citadel and the city beneath… In case you visit with children; there is a playground here as well!… It is a self-service place and the prices are very reasonable!… Like I said; A must visit!…
Couque de Dinant
When walking the streets in Dinant you will find various Couque de Dinant shops. Which are extremely hard, sweet biscuits native to this city. Couques are made with only two ingredients: wheat flour and honey in equal amounts by weight, and nothing else at all, not even water or yeast. Wooden moulds are used to create a wide variety of shapes. The origin of these cookies are still being debated and unclear…
Top Tip: Be careful! The cookies are not meant to be bitten into directly! They are simply too hard!… You have to break it to soak it in coffee or suck it.
Maison Leffe
In case you are interested in Trappist beers, you may like to visit the Leffe museum on the other side of the river Meuse. It is situated in a monastery converted to a hotel. Do note that Leffe beer is not brewed here! However, the building itself is worth a visit and if interested in beers do check out its tours and experiences on the Leffe website!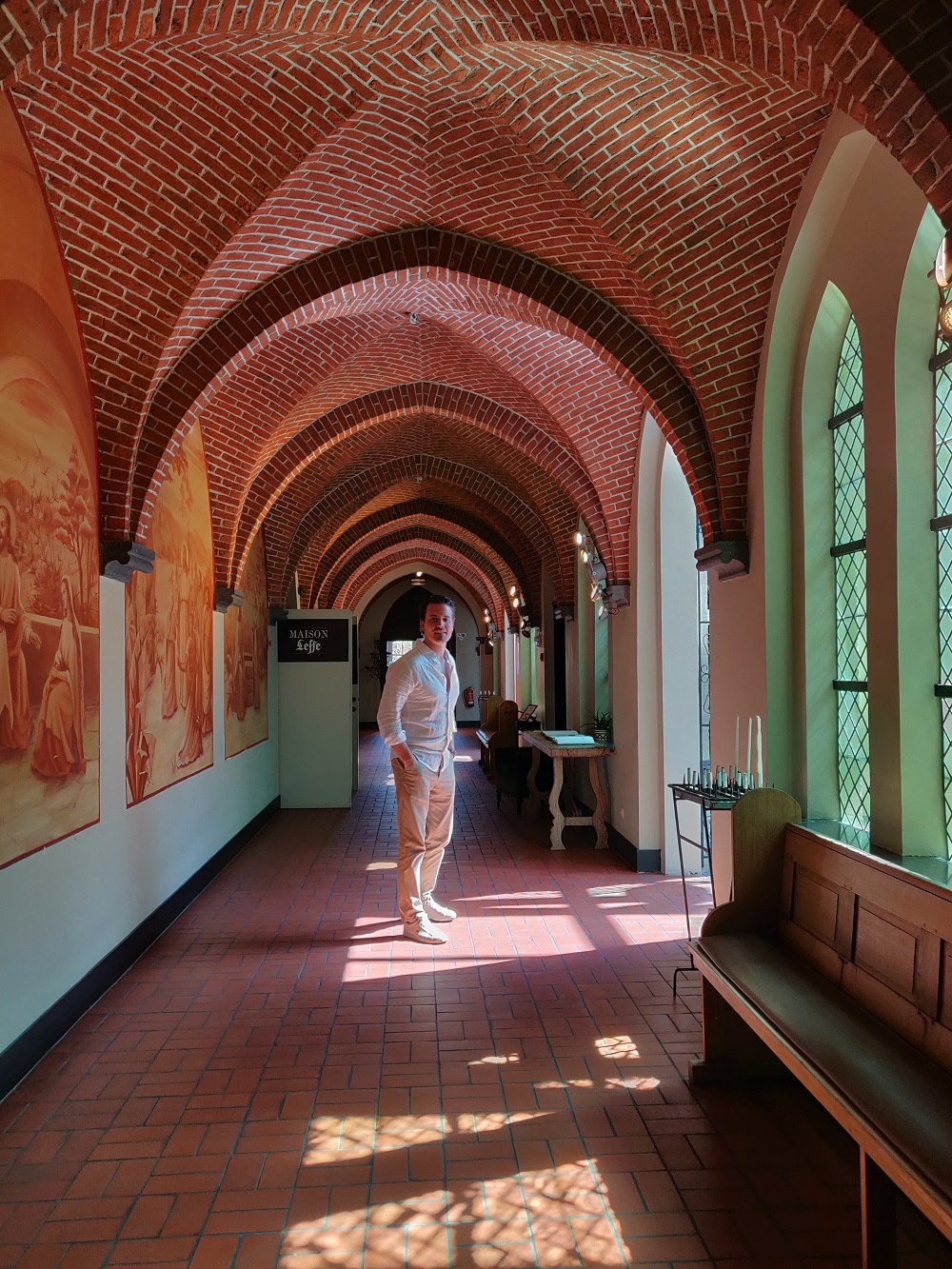 Top Tip: If you like to buy some Leffe beers to try back at your accommodation, or take home as a souvenir, I would suggest to just buy your Trappist beers in any supermarket. The beer is the same and the price will be much lower than in any gift shop.
Maison Adolphe Sax
All around Dinant you will see Saxophone artworks… The reason is that Adolphe Sax, the inventor of the Saxophone, was born in Dinant. We did not visit, but you can visit Maison Adolphe Sax, which is his birth house turned into a small museum.
Sights in the Belgian Ardennes near Dinant
Well, that were the key highlights in Dinant itself, but there is much more to explore in the region. Apart from the beautiful scenery, I have put some top picks below…
Castle of Freÿr
Following the Meuse a few kilometers south from Dinant you find the impressive castle Freyr with its beautiful gardens.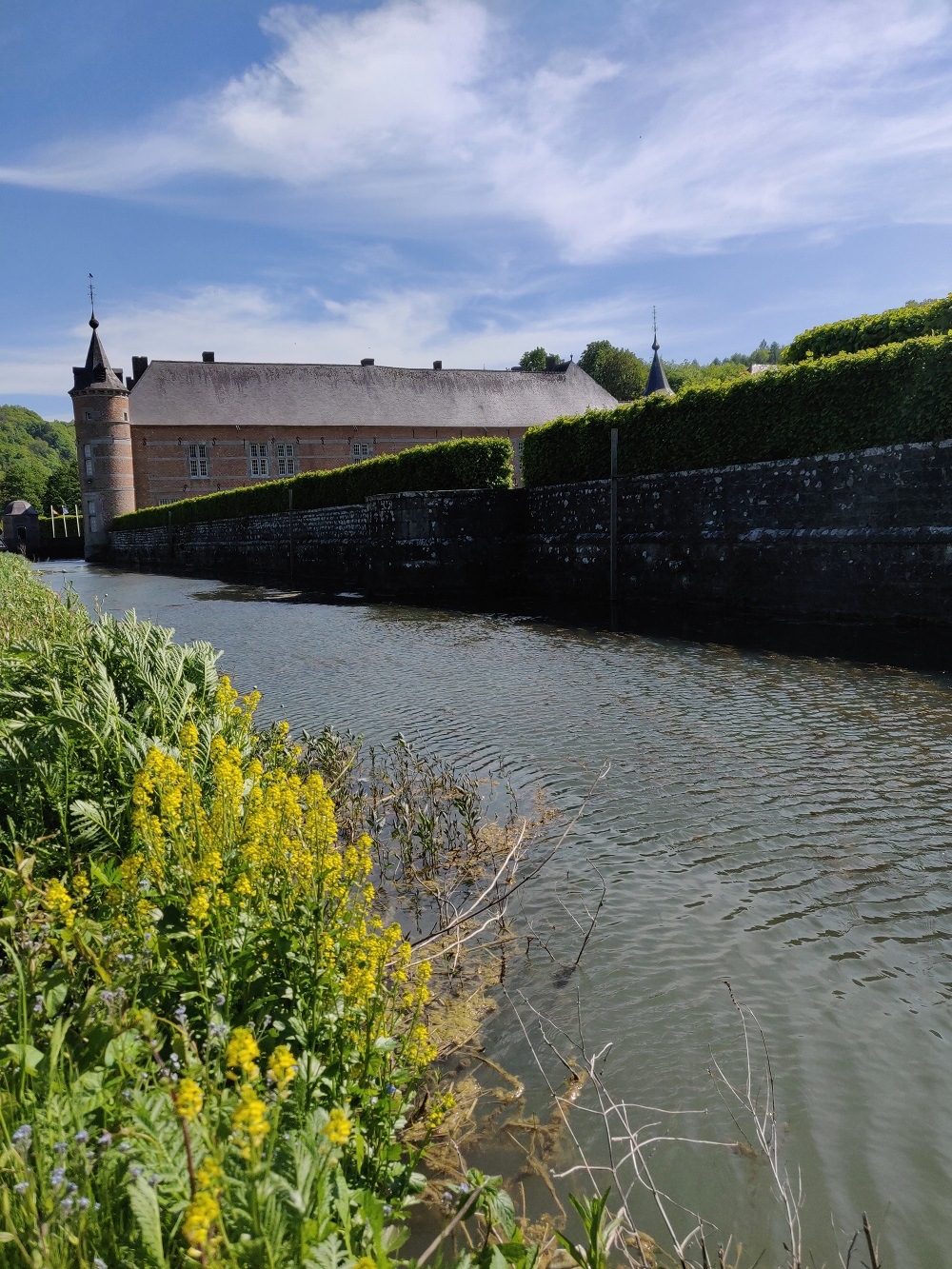 Castle of Vêves
Situated just outside the city of Celles, you find another impressive castle; Chateau de Vêves.
Grotte La Marveilleuse
Dinant and the Belgian Ardennes are famous for its various cave systems. We did not visit any caves this time, also given recent trips all involved some cave system of one sort of another. (Random tip: in case you are a cave enthusiast: check out my Lebanon and Borneo posts for one of the most impressive cave systems we visited)
Rochefort Brewery
A famous Trappist beer is Rochefort. Still being brewed by monks in the Rochefort brewery. We drove by the brewery and hoped for an ad hoc tour or tasting experience. However, it was closed and probably only opens by appointment. So if planning to visit for a tour do some online research! We found some online mentions of an onsite restaurant, but when roaming the site we did not find anything…
Outdoor activities
The Belgian Ardennes are also famous for its wide variety of outdoor activities. What to think about canoeing, rafting, abseiling, mountain biking, hiking, you name it the Belgian Ardennes most likely has it!…
We kept our outdoor activities mainly to trying new Trappist beers on various terraces… Still, we did undertake a cycling trip 'all the way' to France… To manage expectations, this was only a 12km return trip from our holiday villa…
Group accommodations
Speaking about holiday villas… The Belgian Ardennes is dotted by large villas and group accommodations. Given we visited during a family getaway we also stayed in a beautiful villa which is turned into a holiday home. No wonder that the Belgian Ardennes are a popular destination for group holidays or team building events. The accommodations are plenty and there are lots of exciting activities to choose from!…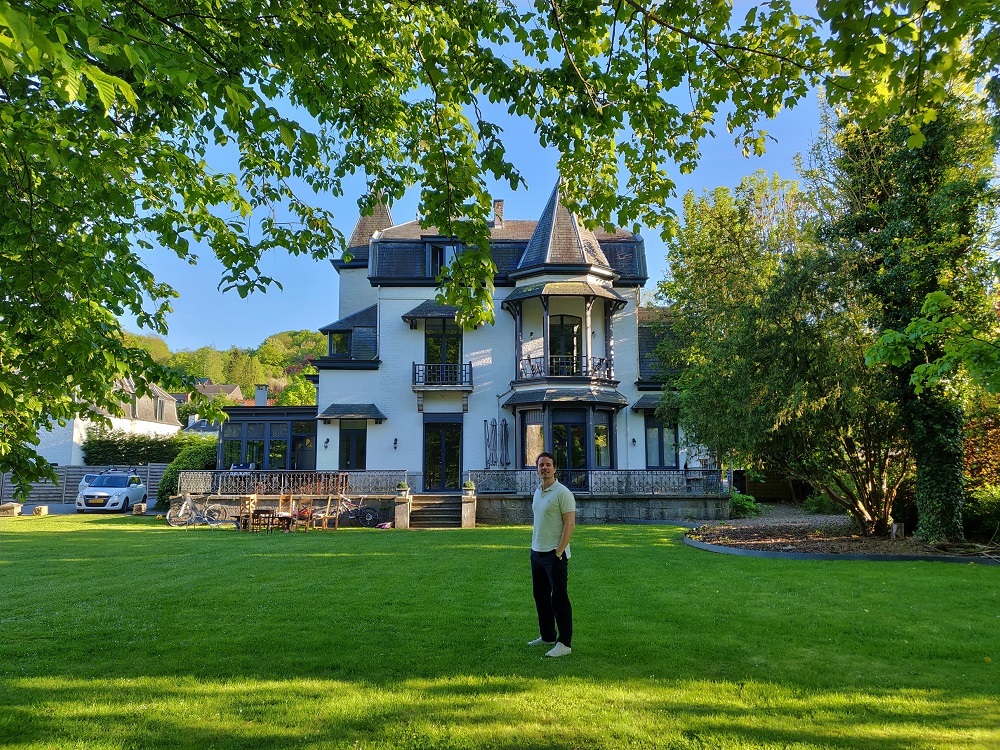 Well those were my Ghost around the Ghost tips for Dinant and the Belgian Ardennes! Do also check out my posts about The Netherlands…