Exploring South Africa – Part 1: Best things in Cape Town & Cape of Good Hope
Reading time: min | Published on:
Time to travel South! We are visiting Cape Town and Cape of Good Hope! Buckle up and get ready for sunny blue skies, mesmerizing landscapes and viewpoints, Dutch colonial architecture and wine, lots of wine!… Check out Part 2 of this South Africa Journey, where we explore the most famous South African wine regions and follow the Garden Route along various Western Cape's highlights.
South Africa has been a much better experience than expected (with expectations being quite high already, so imagine!)… During this post I will highlight Cape Town's key sights, but there is much more to explore within the city and along the Western Cape. It is for sure a must-travel-to destination. We cannot wait to get back for a repeat visit!…
Best things to do in Cape Town
Let's explore this diverse city! Cape Town has so much to offer! It has Table Mountain towering over the city. There is the Atlantic Ocean with adventurous activities like Seal Snorkeling and Shark Diving. Of the coast lays Robben Island with its impressive story about South Africa's dark past. Apart the various slums and townships, the overall feel of Cape Town is very western, especially the Victoria & Albert Waterfront reminded me of Perth, Australia.
Go for a Table Mountain hike
The weather in Cape Town is often clear, especially in its summers! However, during our visit days with clear blue skies would alternate with cloudy grey days. According to weather forecasts the sky would be clearest on our day of arrival. So, as soon as our plane landed, we picked up our rental car and headed straight up Table Mountain.
To reach the plateau you can choose to hike up (and/or down) or take the Funicular. We choose the latter, mainly as we just came out of our flight, but also as hiking up by yourself is not always the safest due to occasional muggings on the hiking trail. If planning to hike up, make sure you stay close (or join) another group of hikers.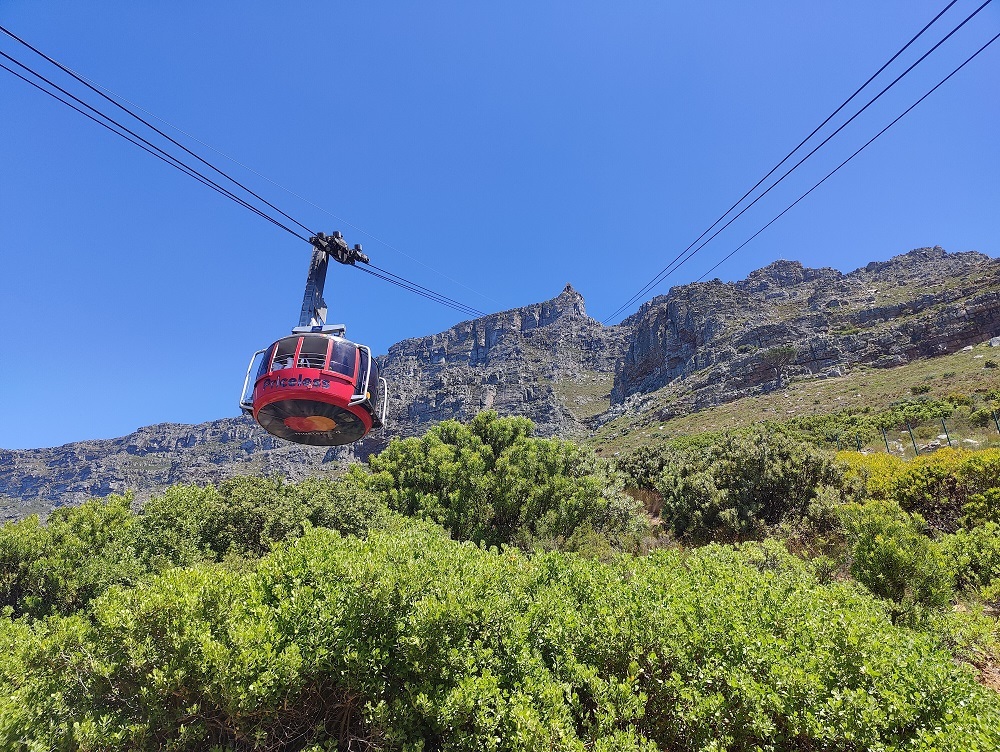 Top Tip: Time you trip well and/or dress accordingly! Funicular tickets can be easily purchased on site. Around sunset it can become busy (especially going down) with long waiting times, while the temperature can get (very) cold, as my parents experienced firsthand, on an earlier trip. We went during the mid-afternoon but even then, despite the sun, it was already getting windy and chilly on the plateau. As we left well before sun-set timing we hardly experienced any waiting time for the funicular to get down.
Enjoy the mesmerizing Cape Town views from Table Mountain
Once up on the Table Mountain plateau you'll have amazing views over Cape Town, its bay and coastline and Robben Island. We were lucky (with the clear weather) as we were able to see all the way towards Cape of Good Hope. Table Mountain is the ultimate hiker's heaven, with its many hiking trails and beautiful vistas. We spent around an hour at the top, but I can imagine you could spend days and still not walk all the trails.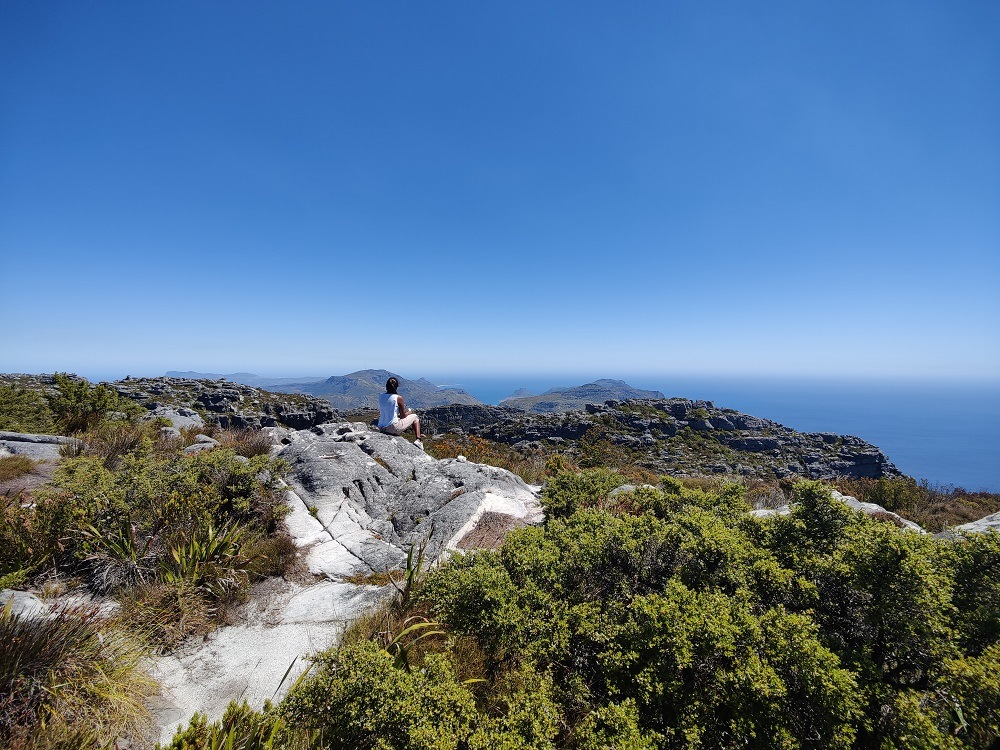 Browse Victoria & Albert Waterfront
The Victoria & Albert Waterfront is one of the more affluent areas of Cape Town. Various old colonial buildings and market halls around the marina & harbor are converted into hotels, restaurants and art & food markets. The area has a lot of security and is also safe to stroll around during nighttime. Therefore, in my view, it is the best location to stay when visiting Cape Town.
After our Table Mountain visit, we relaxed at the waterfront terrace of Den Anker (a Belgian Café serving Dutch bitter balls) offering great sunny views over the Marina, with the Table Mountain as a back drop.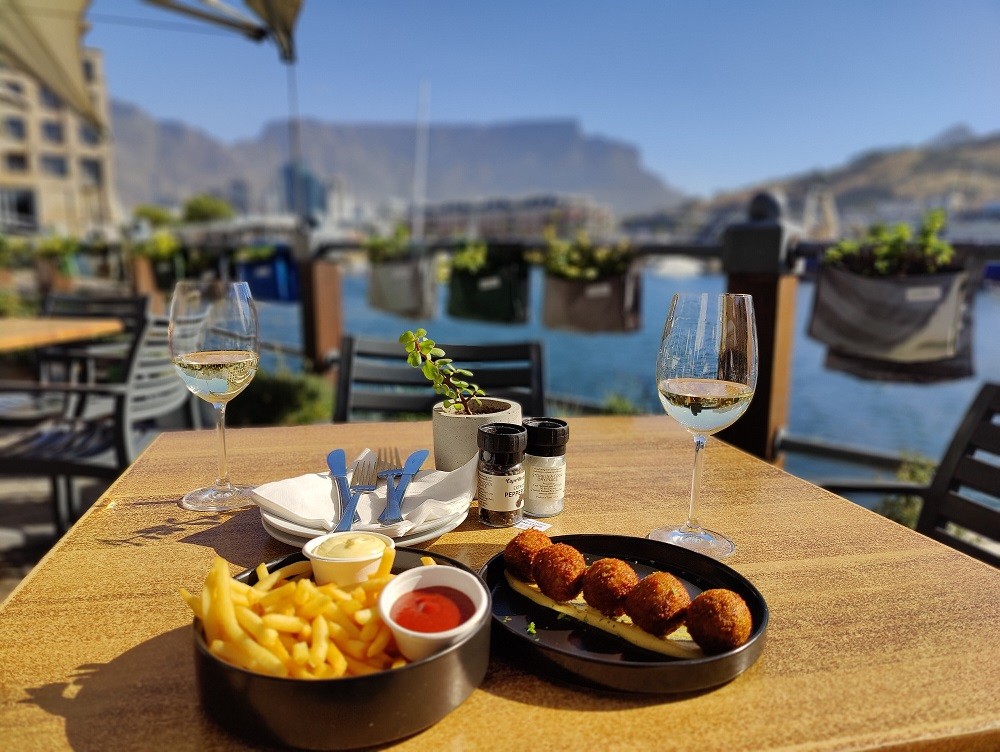 Some other highlights to explore are the V&A Waterfront Watershed, the V&A Food Hall, but also the various restaurants, like Quay Four or Harbour House. All with different cuisines and prices, but all (relatively) cheap due to the low valuation of the SA Rand… The low valuation of the SA Rand makes South Africa even more appealing to visitors! Great service, good quality food & drinks, while very low priced! What is not to like?…
If visiting with children perhaps visit the V&A Aquarium or the Ferris Wheel. If into shopping? Check out the Victoria Wharf Shopping Centre!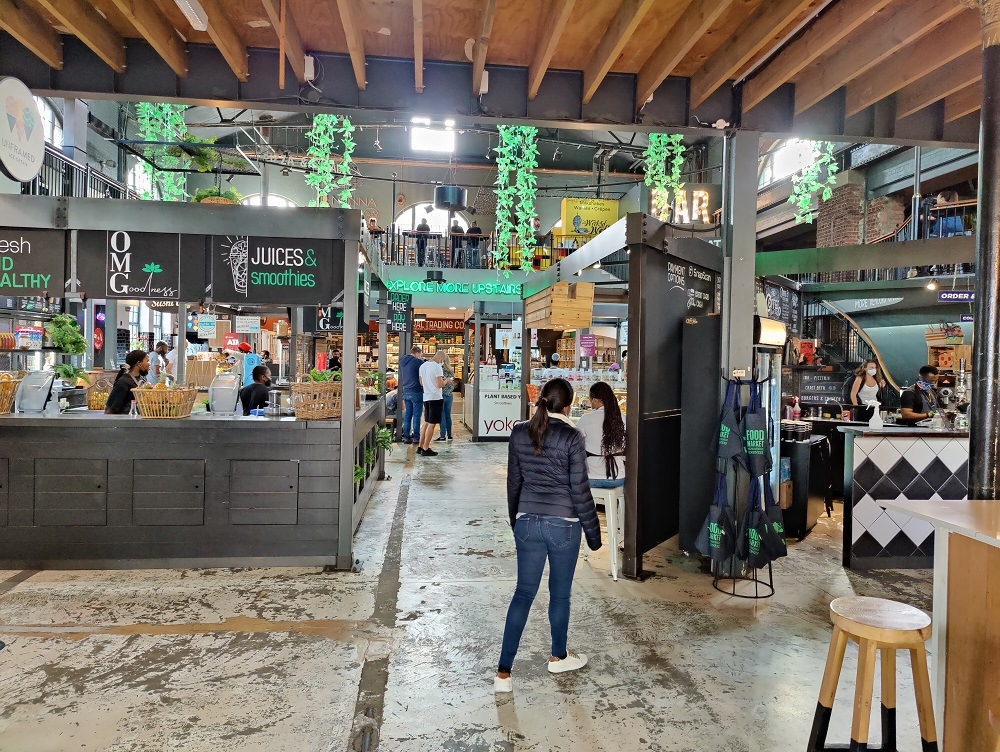 Experience South Africa's dark past on Robben Island
Robben island is located off the Cape Town coast and was used as a prison over the centuries. It became especially (in)famous due to the imprisonment of Nelson Mandela and other leaders of South Africa's anti-apartheid movement.
Similar to Alcatraz in San Francisco, the island no longer serves as a prison island. After closing, it now serves as a national park and museum. The only way to get to the island is via an organized tour, with ferries departing from V&A Waterfront.
It was interesting to roam the grounds of Robben Island, get views of Cape Town and the Table Mountain and listen to the first-hand experience from a former prisoner. And witness the small cell of Nelson Mandela, where he was imprisoned for 18 years.
Some downsides of the Robben Island Tour
Unfortunately, on a slightly skeptical note;  I did not 'enjoy' the tour (as much as I could have). Some improvements could be made to enhance the experience. The main issue in my opinion is that group visiting the island per time slot is just far to large! There are hundreds of people going on one boat, divided over multiple buses, which means a lot of waiting. Also, you cannot go out of the buses when touring the island (apart from 1 photo stop, were we did encountered a shy turtle).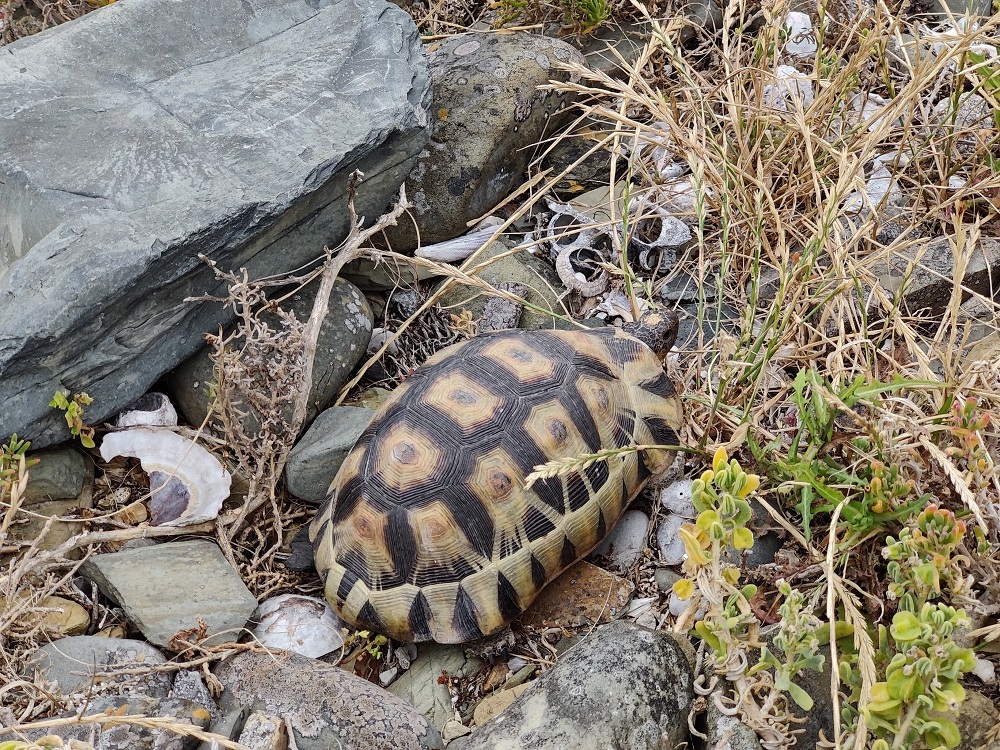 It would be much nicer to let visitors take the ferry, rent cycles to experience the island (with a self-guided tour) and provide the option to do a guided tour (by an ex-prisoner, as currently is the case, which was very interesting).
Similar to other island day-visits, like La Digue in Seychelles or Rottnest Island in Perth. If this would be the case, I would definitely recommend to go to Robben Island. However, in its current setup I would not necessarily recommend a visit, unless particularly interested in this topic, as there are so many other things to explore in and around Cape Town…
Make a road trip from Cape Town to Cape of Good Hope
As already spotted from the top of Table Mountain, a must-do is to rent a car and explore the beautiful scenery of the land tongue stretching from Cape Town all the way South, towards Cape of Good Hope.
Take the Chapman's Peak route!
Make sure you drive past the Atlantic Coast side at least once during your trip to Cape of Good Hope. Here you will come past Chapman's peak, an amazing (toll) road.
Top Tip: When driving down, make sure you also drive past Chapman's Peak! This route takes you along one of the most beautiful coastal roads, driving through beach towns and overlooking picture-perfect bays and cliffs.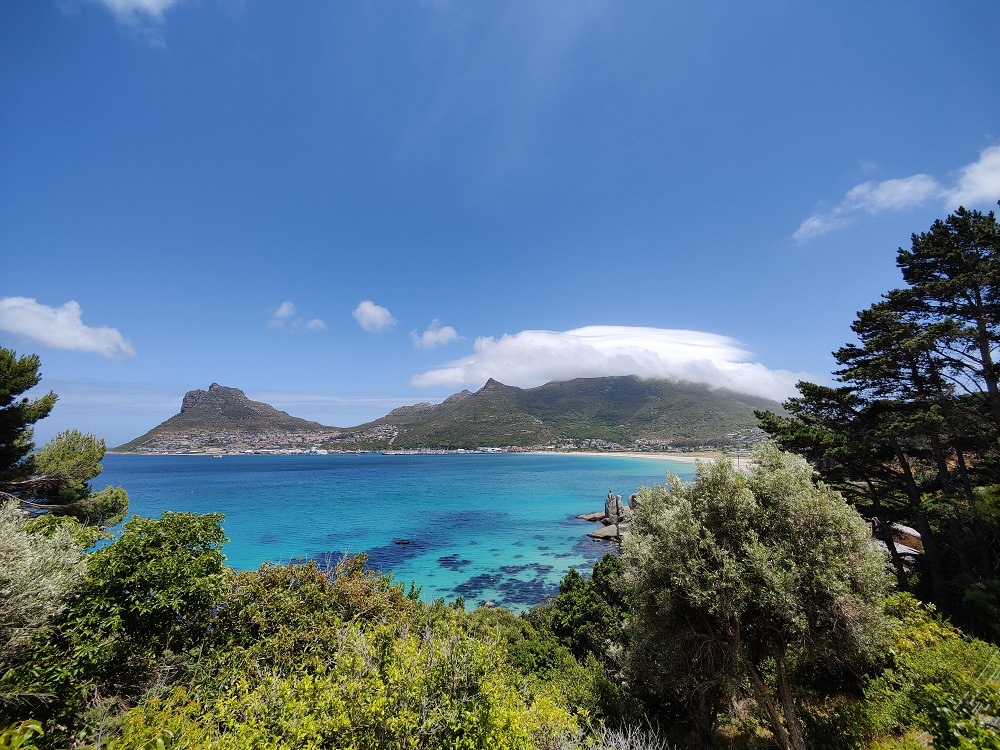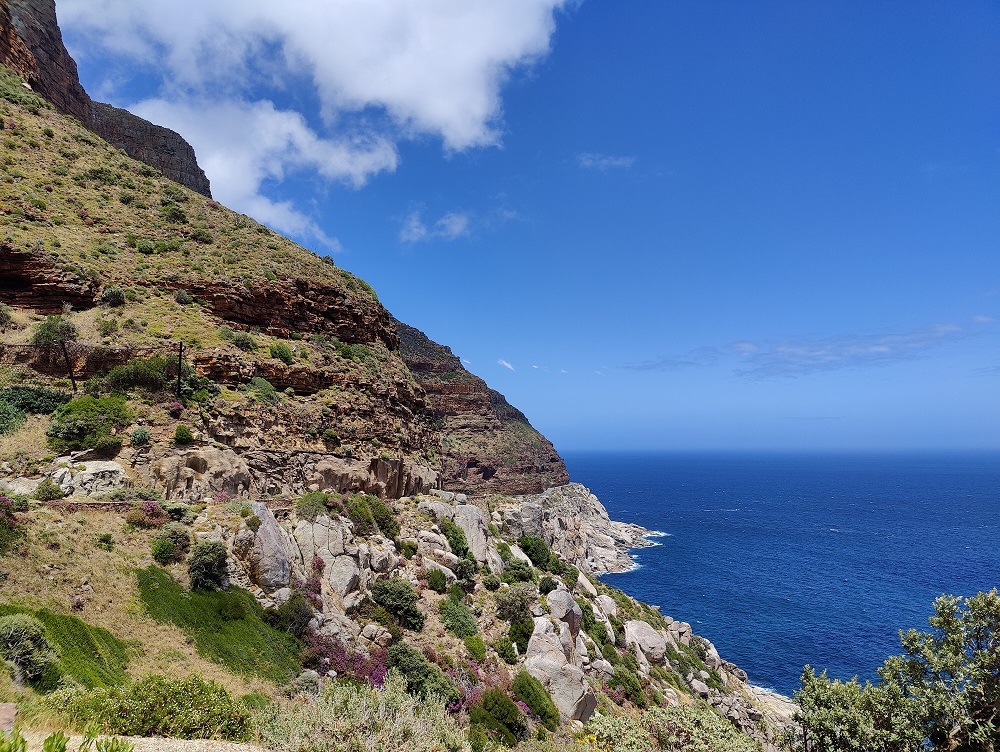 Get ripped-off at Cape of Good Hope National Park
From Chapman's Peak we made it more south towards Cape of Good Hope National Park. Here we had to pay an absurd entrance fee of 360 Rand per person (crazy expensive for, usually low priced, South Africa, and 4 times the fee for South Africans) – RIP OFF! Obviously, you have no choice but to pay. It is just annoying, also as the landscape and scenery before the gate is not much different and as spectacular as behind the gate.
You have various points of interests in the National Park, of which Cape of Good Hope and Cape Point are the major ones. There are also various connecting hiking trails.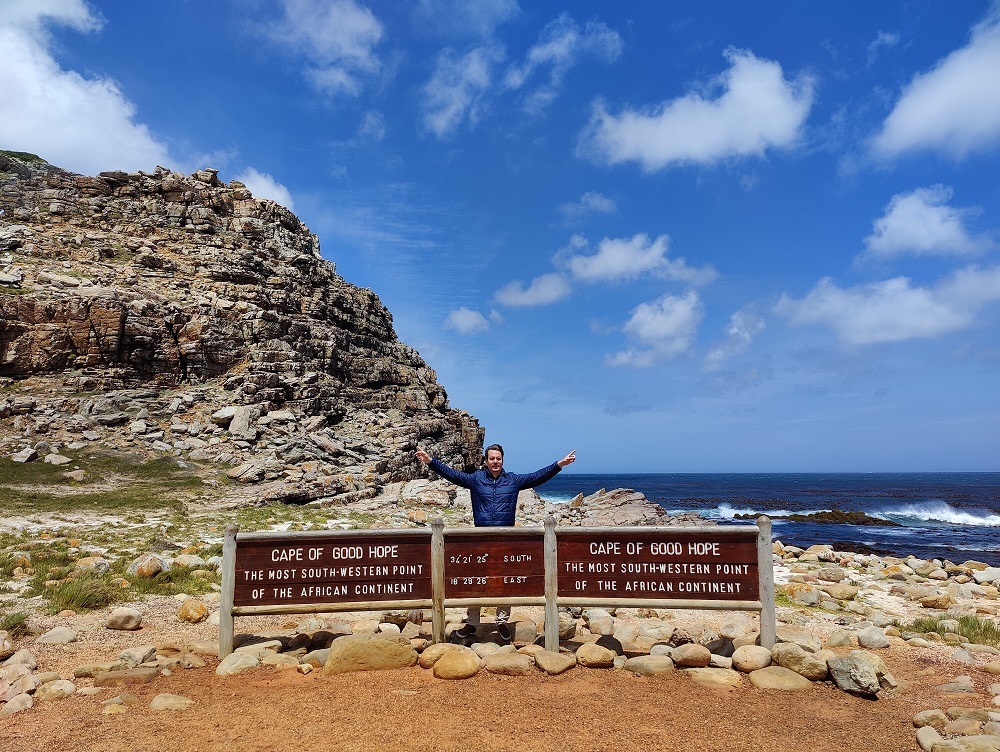 Top Tip: Do keep your eyes open for 'wildlife' as we came across an Ostrich family, but also seals, lizards and if you are very lucky you could witness whales or dolphins from the cliffs.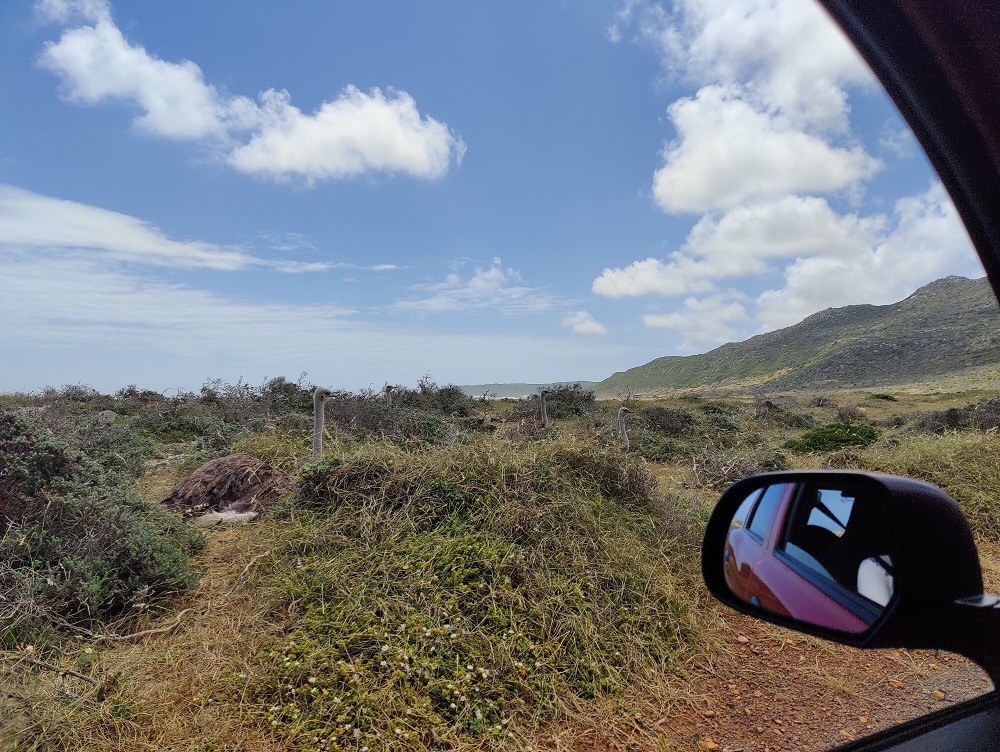 Top Tip: Perhaps you only plan on visiting Cape Town City (would be a mistake, as we will see in the remainder of this post and in part 2) or are not willing/unable to rent a car. In that case you could book one of the 'sightseeing bus day-trip tours' to Cape of Good Hope. I am usually allergic to these touristy setups, but here it may be an exception!… I did a quick check, and in this case, it could be the economically smart thing to do! Especially, as all the (absurdly high) entrance fees are also included in your fare.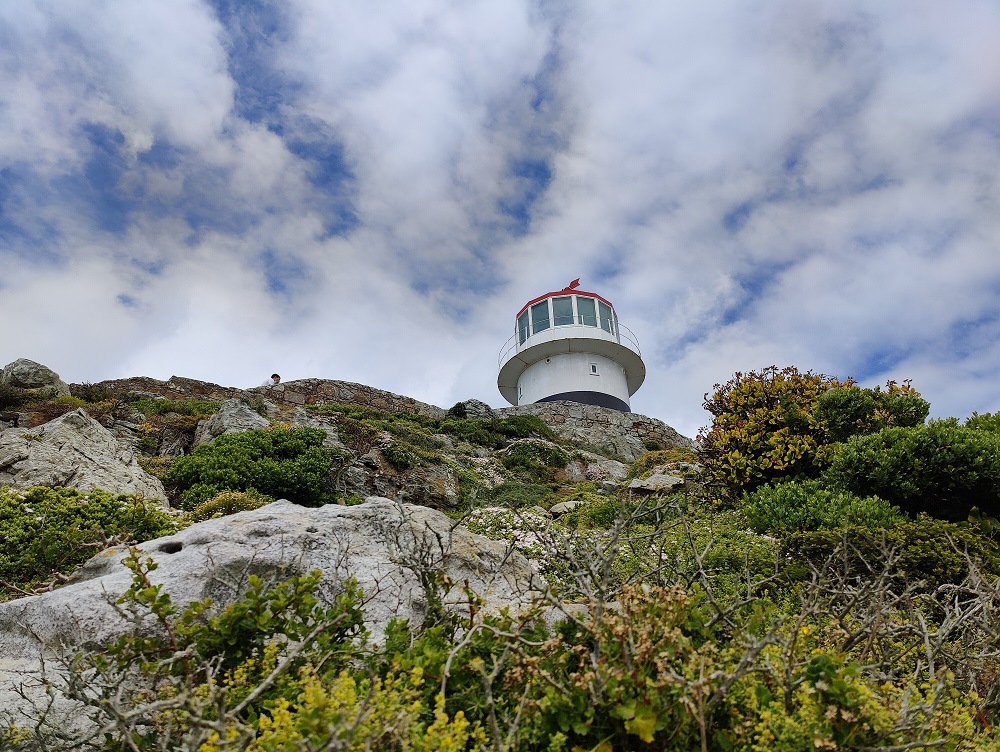 Check out the Penguin colony at Simon's Town
On your way back make a stop at Simon's town, where you find a large resident penguin colony at Boulder's beach! Great to spot and come up close!…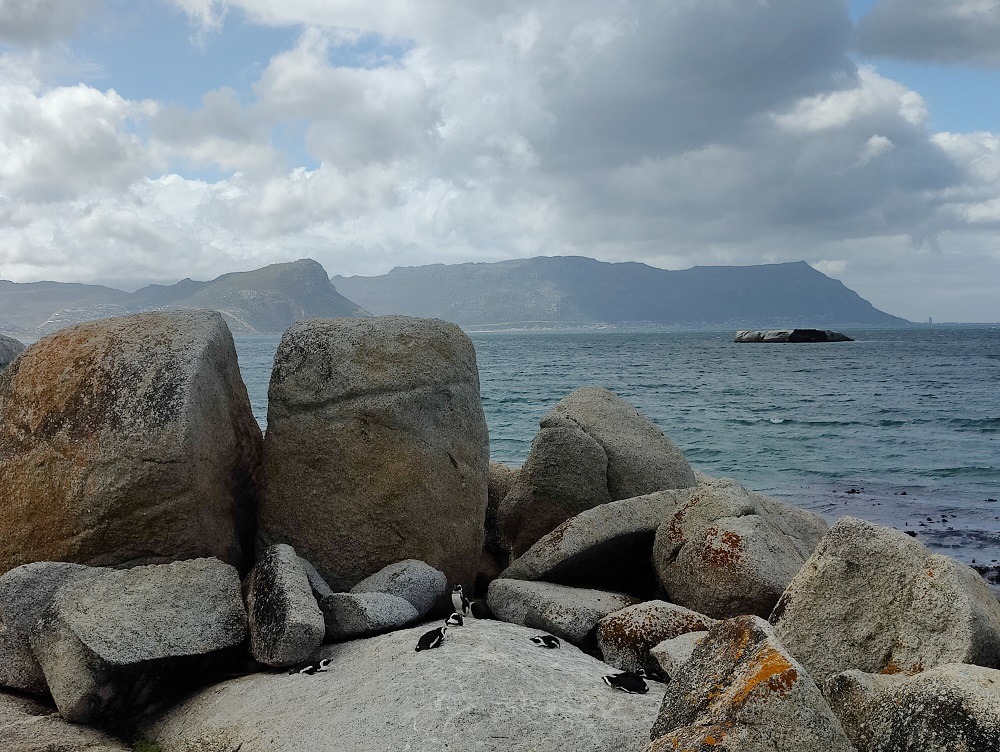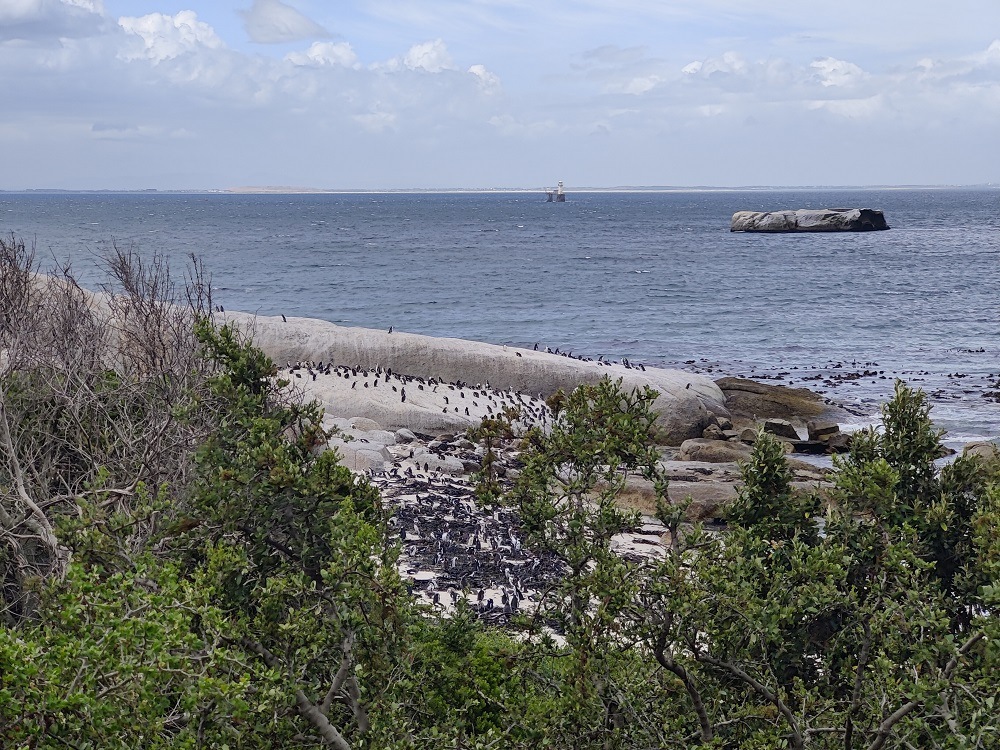 And that brings to this first part of the Cape Town and Western Cape adventure… Do check out part 2 of this South African adventure where we will explore South Africa's famous wine regions and follow the Garden route along the Western Cape's highlights!
Do also check my Ghost around the Globe journey to Namibia, a great combination with your South African trip!…